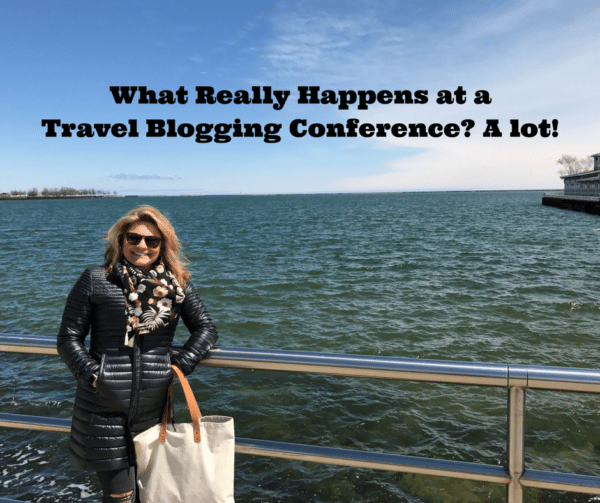 I have just returned from Milwaukee, Wisconsin from the Women in Travel Summit 2017 (#WITS17), a fantastic travel blogging conference.
What exactly happens at a travel blogging conference? Lots of really cool stuff. We are given the opportunity to visit unique museums, walk though historic neighborhoods, admire grand architecture and feast in traditional restaurants that are found throughout the host city.
There are informative speakers, intriguing breakout sessions that narrow relevant topics in to very specific conversations. We engage in enlightening dialogs and have meetings with industry related companies and then there is more and more and more!
More importantly, I have the chance to be in a room with four hundred other women who are passionate about food and travel like I am! They totally get me. They don't raise an eyebrow when I rearrange the tableware to capture a dish in just the right light, they all have story after story of trips taken and local cuisine they have devoured. There is a palpable, positive energy that runs through the meeting rooms and between women.
I left the travel blogging conference full (literally and figuratively) with delicious knowledge and tangible writing tips, as well as new friendships and partnerships with brands who I would have never met otherwise. Was it worth getting up before the sun rises to make my flights, enduring the time difference and freezing my ass off in Milwaukee? Absolutely.
Milwaukee, for me, was chock full of welcoming, real down to earth people who genuinely love their home and want to have a beer and a brat with me. Visit Milwaukee could not have been more generous or gracious or thrilled with hosting the Women in Travel Summit.
Here are some highlights… follow along! There may be time for questions at the end… 🙂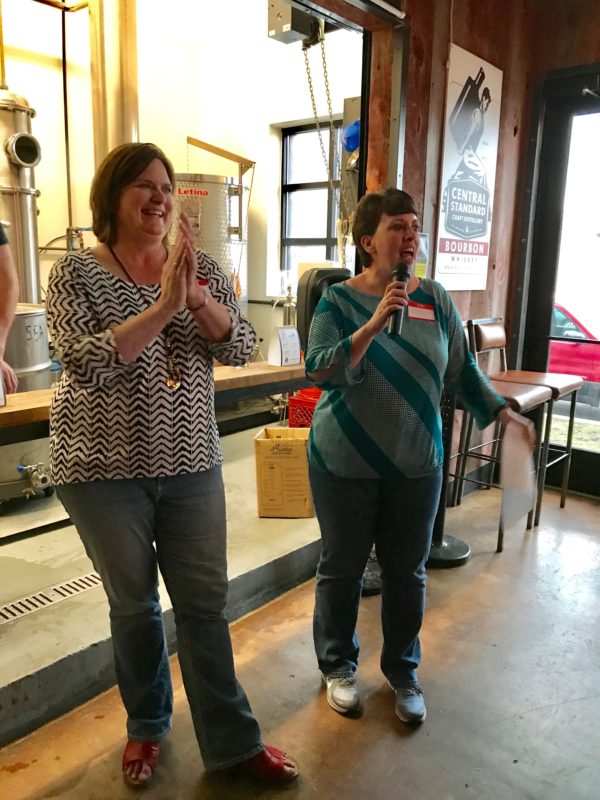 After flying all day with a connection through Phoenix, I arrived at the Milwaukee Airport which is about ten miles from downtown. Got to the hotel, changed quickly and took an Uber over to Central Standard Craft Distillery, to the Midwest Travel Happy Hour which was hosted by my friends Sara Broers of Travel with Sara and Lisa Trudell of The Walking Tourists.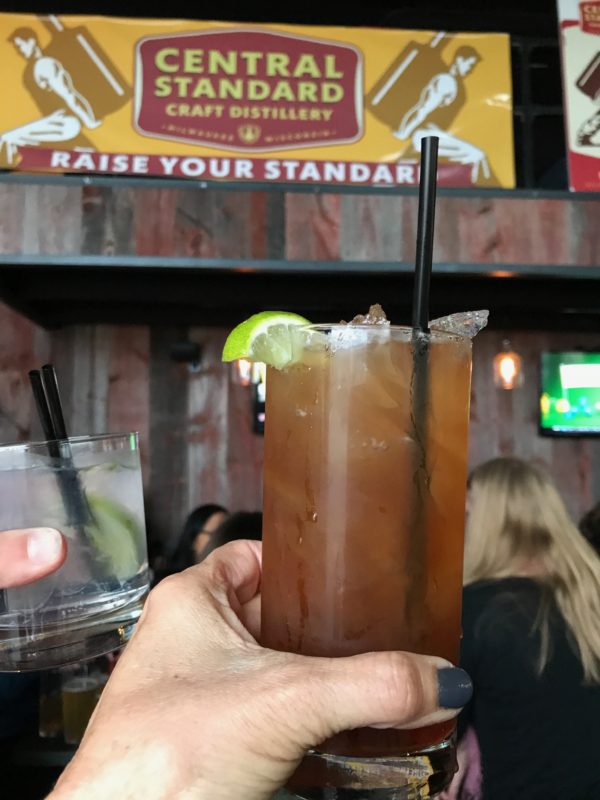 It was a great introduction to the fantastic foodie world of Milwaukee and my Moscow Mule was refreshing and well deserved. After our two hour travel blogger mingling, a few of us walked a few blocks to Braise, a farm to table restaurant and cooking school. When I arranged for the reservation, I honestly had no idea the two venues were only blocks away!
We shared plates of simple, seasonal, fresh, local ingredients ~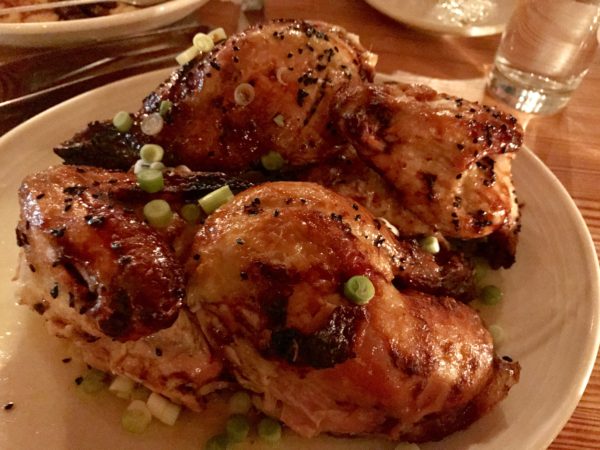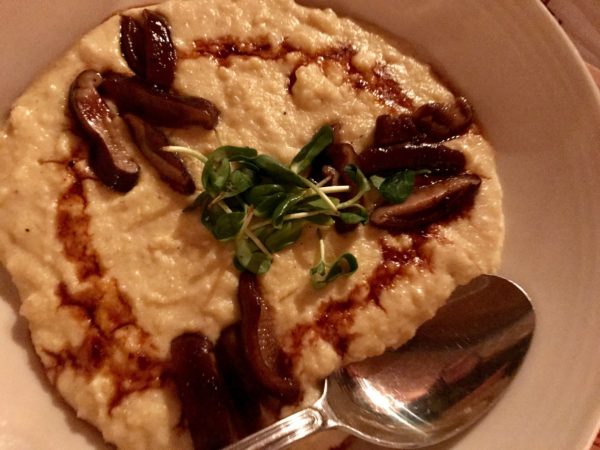 Mentoring Sessions ~
Because I was a conference speaker and part of a panel discussion on blogging in midlife, we were given the opportunity to offer one hour mentor sessions for the attendees at WITS. After three years of blogging and enjoying the success of Adventures of Empty Nesters, I have earned the right to call myself an expert in my field and I wanted to share my knowledge with other bloggers. I LOVED IT! If you or someone you know is looking for blog coaching, email me to learn more!
Not only did I get to help another woman with her goals, I have forged a new relationship with a colleague who has already enriched my life as well.
I discovered Tam and her blog a couple of years ago and she has been a huge supporter of mine as well as a Guest Adventurer on Adventures of Empty Nesters. She is a true adventurer, who has photographed great white sharks from a cage, continually visits exotic destinations and offers her philanthropic heart and time for ocean conservation and for protecting all wildlife.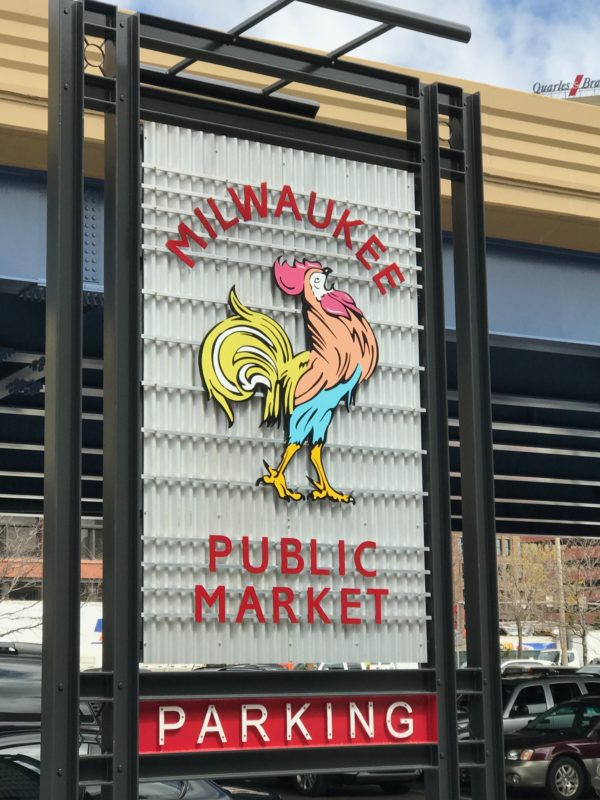 She and I walked over to the Milwaukee Public Market and then over to the spectacular Milwaukee Art Museum and had lunch at Harbor House with incredible views of Lake Michigan.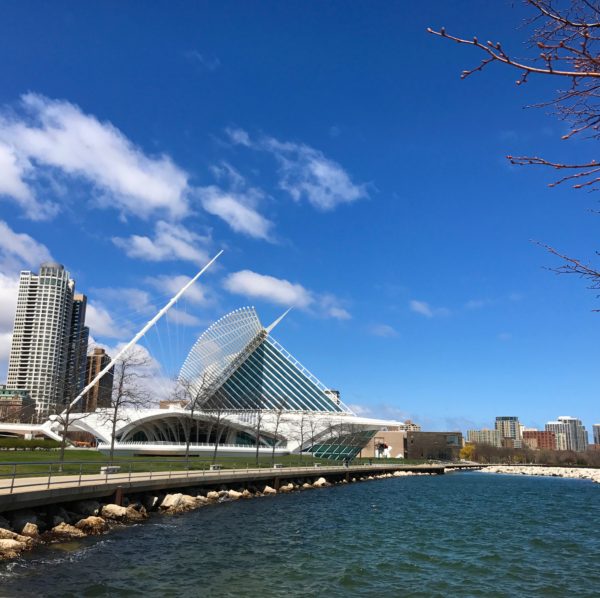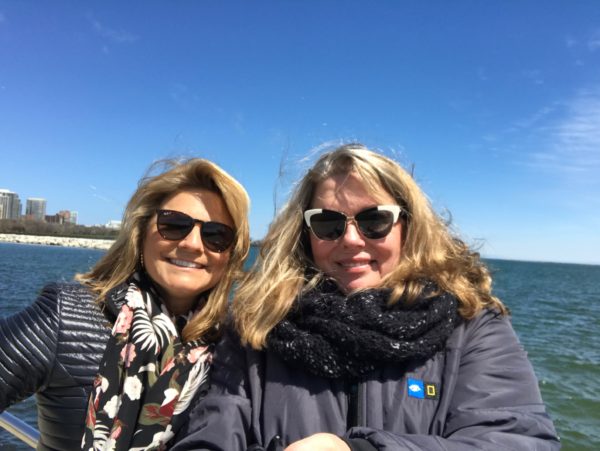 Harley Davidson Opening Night Party!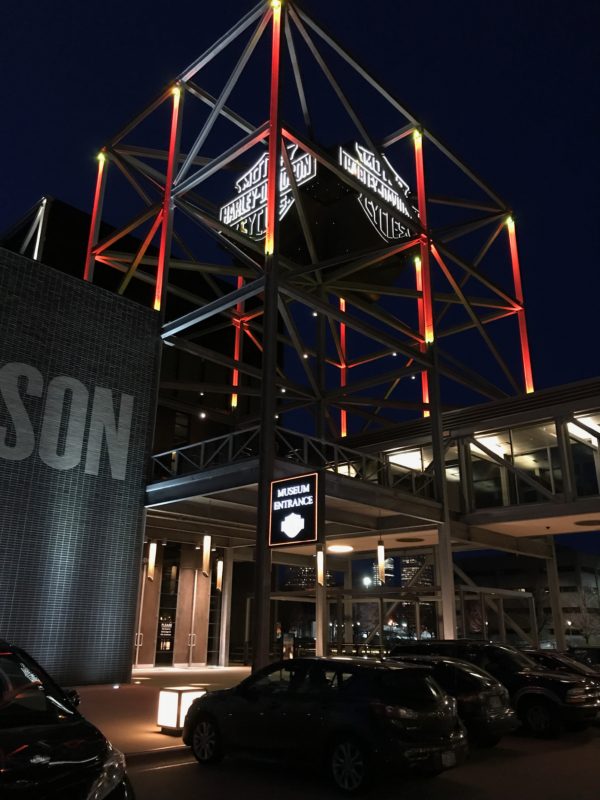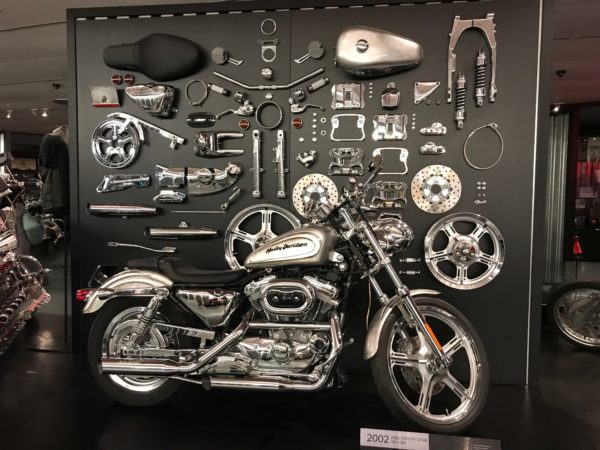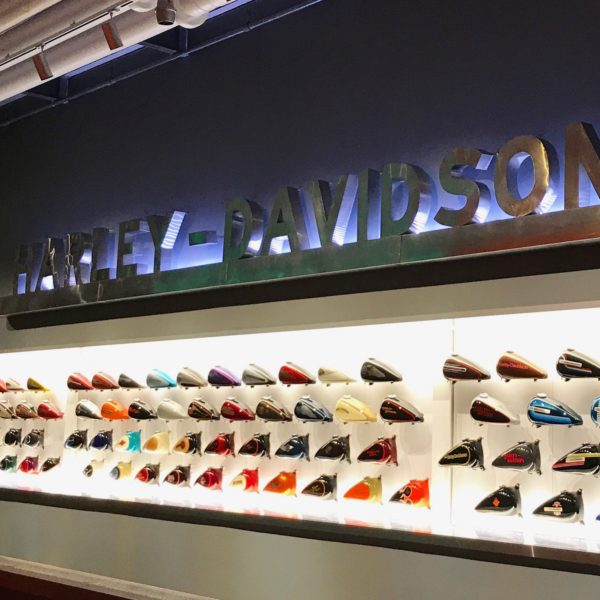 Who knew that Princess Suzanne would love Harley Davidson! I had an absolute blast. After a VIP cocktail reception for all of the WITS speakers we were driven by luxury bus to the Harley Davidson Museum located right in Milwaukee. In a magnificent party tent on the property, a talented band playing all of the music I loved in college, welcomed us and the food stations were piled high with some delicious Milwaukee bar food.
WITS Conference Program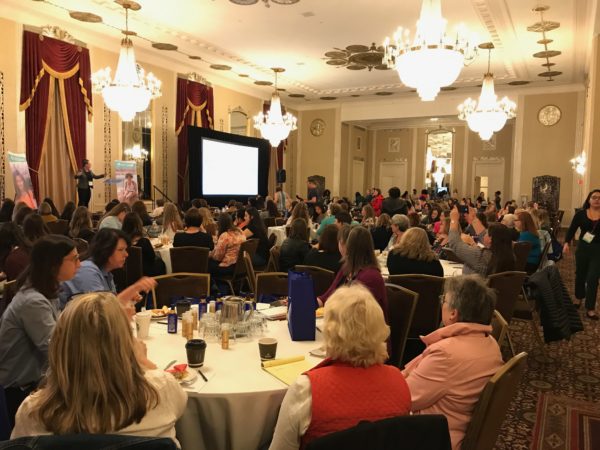 We heard from inspiring travel writers who shared their personal perspective on global travel and attended several breakout sessions over the weekend.
To give you an idea of the types of topics offered, these are the ones I attended. There were many, many more sessions that I was not able to attend. There were so many to choose from!
FOOD! Why travelers spend most of their money on it and what this means for the future of tourism
PANEL: From the destinations: How We Want You To Pitch Us
Create stellar photography and Video from an Emmy Winner!
How to Pitch & Land Assignments for Travel Magazines & How it Can Skyrocket Your Career
Influencer Campaigns
Adjacent to the various meeting rooms, a variety of different companies with products, destinations and services sponsored tables where they engaged with the travel bloggers to get to know each other. I had a wonderful discussion with Kate from Schwinn. Sigh, you remember Schwinn don't you? My canary yellow ten-speed was a Schwinn and my primary mode of transportation back in the day. Talking with Kate brought back such vivid memories for me and now Craig and I (and Rocco) can embark on an empty nester Schwinn adventure! How fun is that?
PANEL – Discussion: Mastering Travel Blogging in Midlife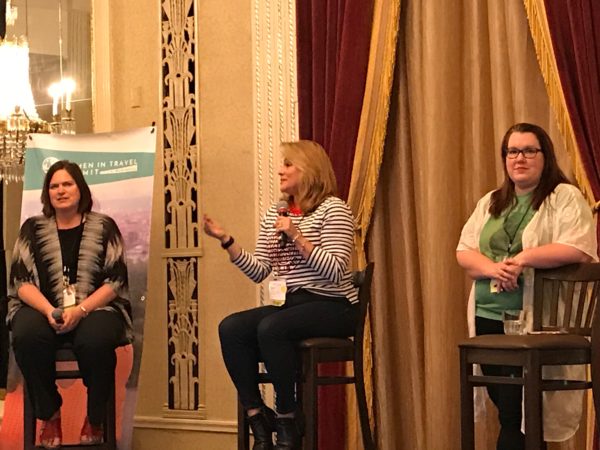 Our panel discussion was led by me, Sara Broers and Anne Parris of Not a Super Mom and was a hit! Thank you for asking! It was an interactive and guided discussion about the advantages and challenges of blogging in midlife. We all had a healthy and hopefully helpful discussion with our audience which consisted of all generations! I think at times, women in midlife have a slight life advantage over other travel bloggers that are younger. The good news is that there is room for everyone and no two travel bloggers, regardless of age, are alike.
Our kids are grown and we have more time to focus on our "adventures"
Life experience brings a rich perspective
We have the money to buy the products the brands are selling
We are decisive and strong
No longer tethered to the schedules of our children, travel is much easier
We can cultivate a multi-generational audience
The biggest advantage as a midlife travel blogger?
Our audience demographic can widen to include our children's generation and our parents' in addition to our generation. Our children are intrigued by our travel posts because we go on cool adventures, our midlife friends think "Hey we should do that too" and our parents and their generation may want to come too or just want to watch from the sidelines.
Another midlife blogger and friend Melody Pittman, along with her daughter Taylor, bridge the generations very successfully on their blog whereverImayroam.com.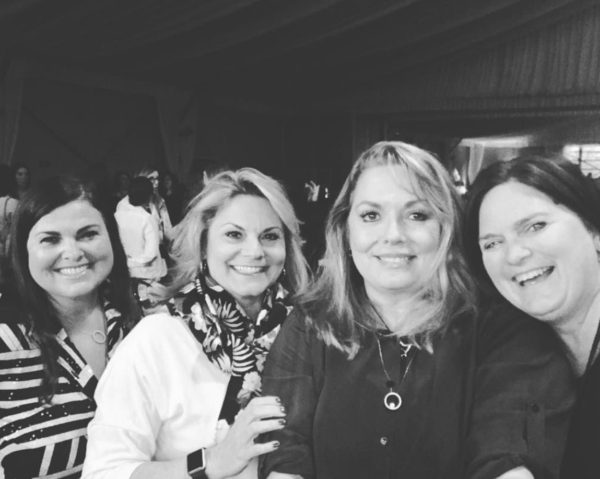 Our final stop was a California-inspired Mexican restaurant. I just had to try the Strawberry Margarita. I knew it would make a colorful photo!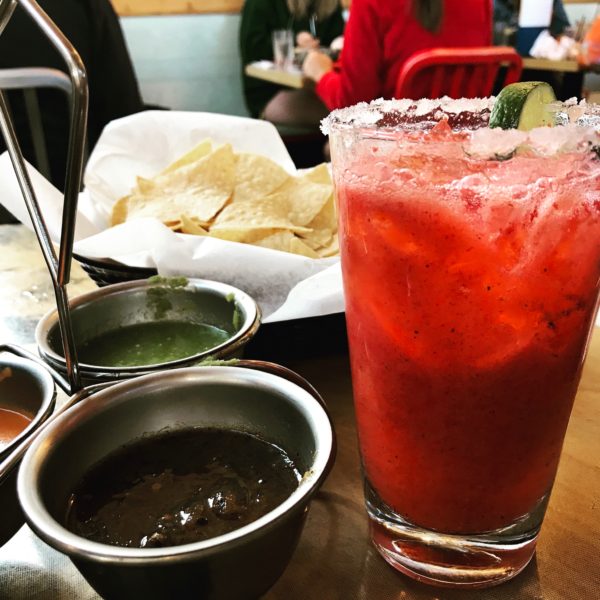 Attending the Women in Travel Summit reaffirms, validates, excites, inspires and invigorates me.
But the best part? The women. Hands down, the most fun and most enlightening experiences were the unexpected conversations and introductions to ladies who I would never otherwise had the occasion to meet. The real benefits of those types of lucky meetings are somewhat intangible. The possibility that you may hear the best suggestion ever in the hallway and the chance connection with a new and unexpected friend is priceless. Travelers are inherently friendly and curious and they are willing to share their stories and expertise if it will help.
The women from Visit Milwaukee charmed the heck out of me. Their love and excitement for their city is infectious.
Next year's WITS'18 destination? Quebec City! I am passport ready and hope you will join us!
If you enjoyed this post I hope you will forward to a friend!
---
Got a question? Need some help or travel suggestions? Check out the contact link at the top of the page.
Use the subscription box to sign-up and get post updates by email.
Great information is meant to be shared, I sure hope you share this post with your friends and family. 🙂
Follow us on Twitter, like us on Facebook, check out our photos on Instagram, or pins on Pinterest