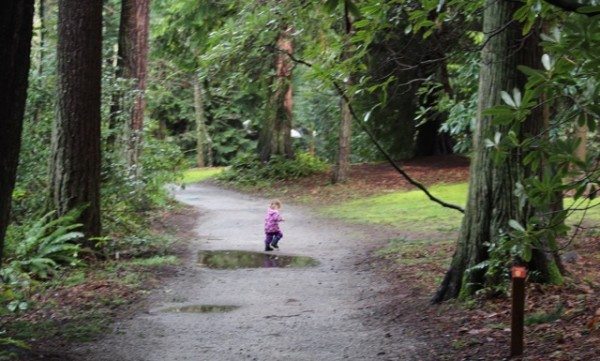 What to do when it rains in Seattle.
Funny question. My answer is everything. There is everything to do in one of the most stunning cities in the world. Seattlites don't want us to know that it really doesn't rain as much as people say it does.
In February, if you check your weather app on your phone, you will see rain, rain, rain on every day of the week in Seattle. However, what it doesn't tell you is that it is not a constant rain, but most of the time each day is filled with sporadic showers.  So when visiting the Emerald City, do not let the rain deter any of your plans, you will miss out!
There is so much to see, to eat and to do that you must make every minute count! On a dreary February day, just after a rain shower, we headed to the Washington State Park, a 200 acre arboretum in the Madison Park neighborhood near downtown. We enjoyed one of the many outdoor open spaces you can visit in Seattle.
We just loved the vibrant, green foliage and the intoxicating smell of the forest after a rain shower. Don't you love the smell of the air after it rains? Just imagine the heavenly scent emanating from the woodsy, fertile, topography of Seattle.
In prior posts, I have written about A Snack and a Stroll Through Pike Place Market, The Space Needle and Chihuly Gardens . These attractions should all be at the top of every tourist's list, but make sure you save time to check out the beautiful parks, and spectacular gardens of this amazing city!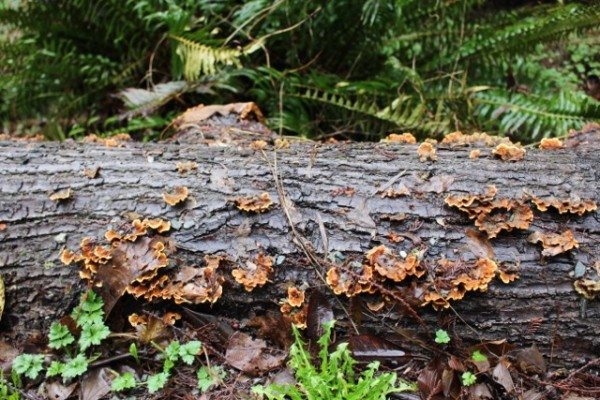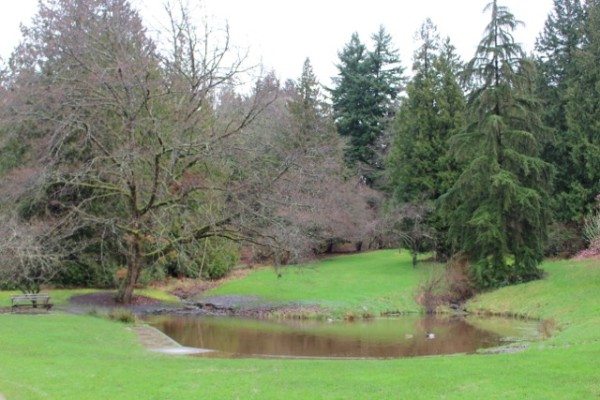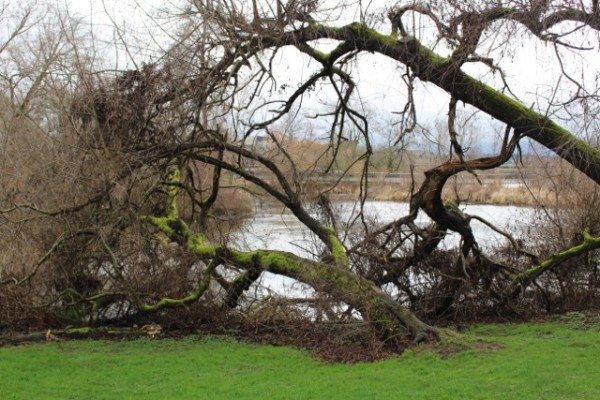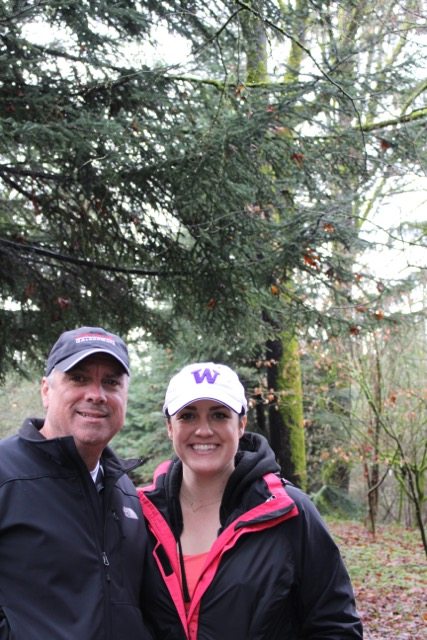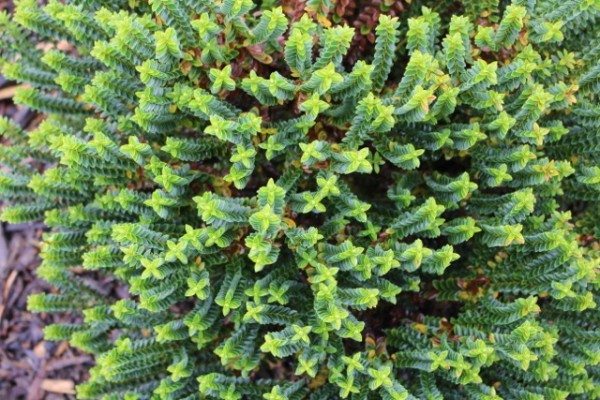 As we navigated the mud puddles, we came upon an unusual sighting: a Red Breasted Sapsucker. An excited bird watcher stopped us in our tracks so we could photograph and observe this interesting creature. If you look closely you can see the trail of vertical holes where he pecked his way along. Although I don't find bird watching too intriguing, our new friend's enthusiasm and willingness to share her knowledge was infectious!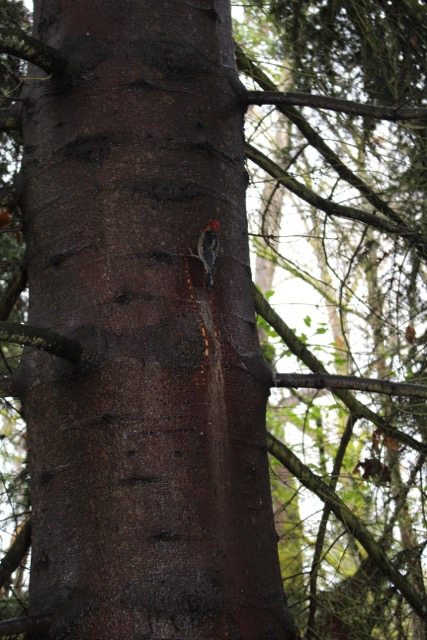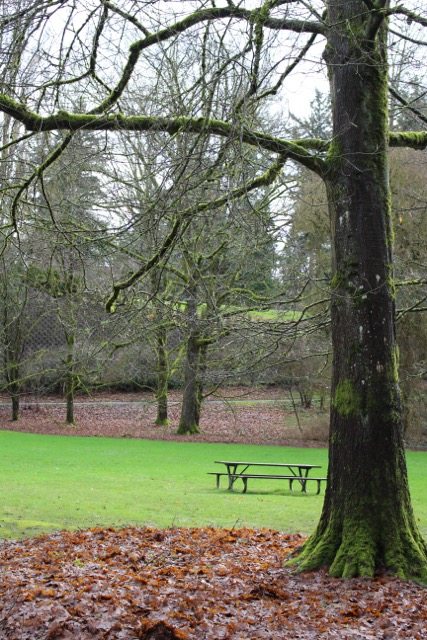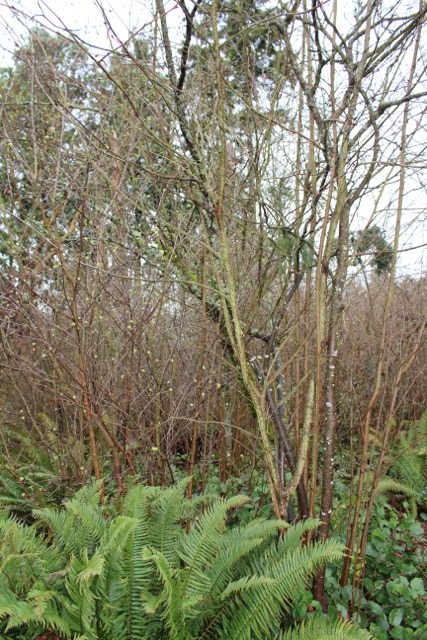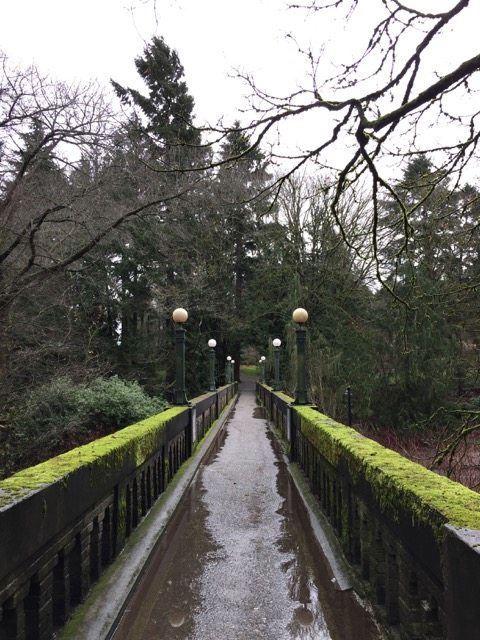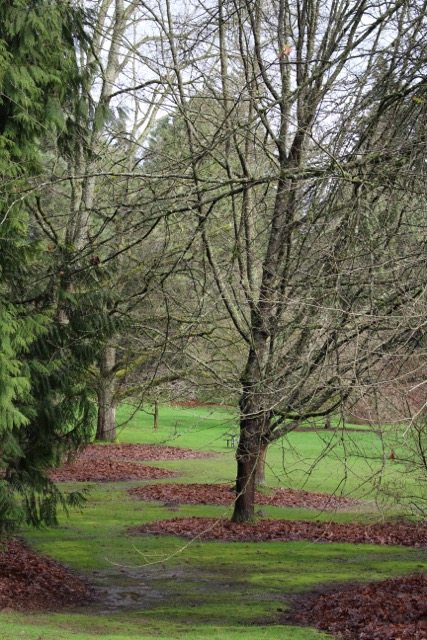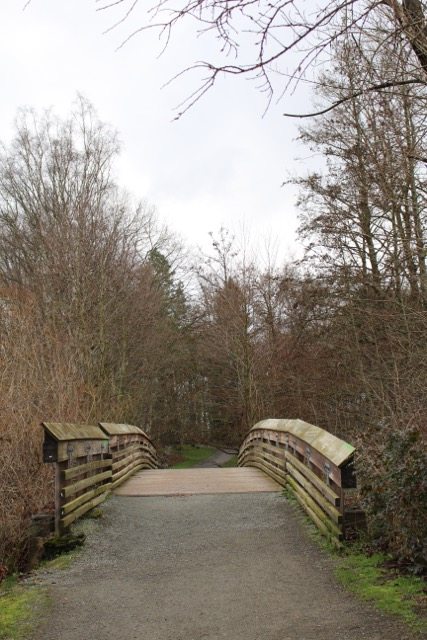 Most visitors will definitely wonder what to do when it rains in Seattle. Our daughter has lived there for eight years and we have traveled there countless times. You can read more about how Seattle "kidnapped our daughter"===> here!
Never mind the rain, just enjoy this glorious city and make sure you include a walk in the park. It's a free activity and everyone will love it! Our walk in the Washington State Park was so peaceful and such a lovely way to spend a winter afternoon. Enjoy the photos!
If you don't want to miss a thing… go to the upper right corner of this page and leave your email. You will automatically receive a post when I post them. Your email address is safe with me! Thank you for reading!