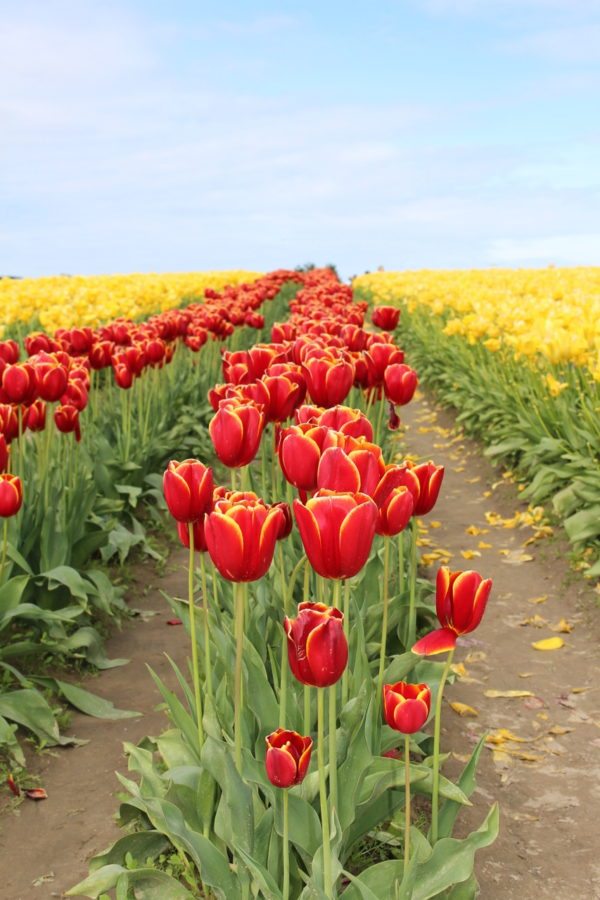 The rain showers of the Pacific Northwest bring a spectacular spring flower display ~
If you were asked to describe where you would find the best spring flower display, does Seattle come to mind first? It is doubtful. The Pacific Northwest owns the quintessential bad weather rap for constantly raining with never ending gloomy skies. However, that is just a ruse, because I lived there last spring and it was spectacular.
Did it rain? Yes of course. Were the skies often different shades of grey? Yes of course. But because of all that rain, mixed with sunny days, the spring flower display in Seattle is spectacular! I shared my colorful flower stories last year at this time, but right now the Cherry Blooms at the University of Washington and the Tulip Fields of the Skagit Valley (just an hour north of Seattle )are in the news and I thought I should resurrect these photos for one more look.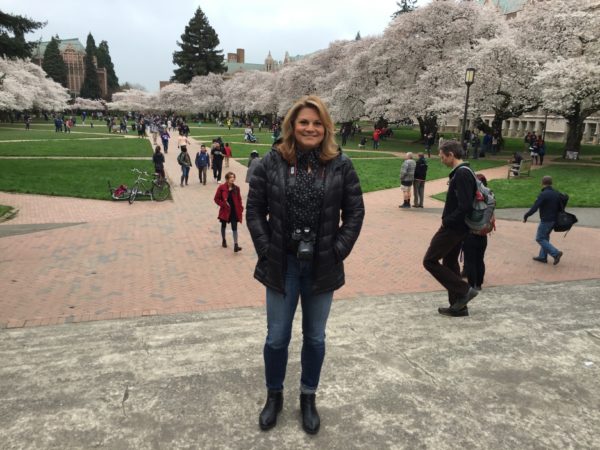 Have you been to the Seattle area this time of year? It is not too late to buy a ticket and go!  Flowers and flowering trees are my passion and even on a grey day, these cherry blossoms put on a show.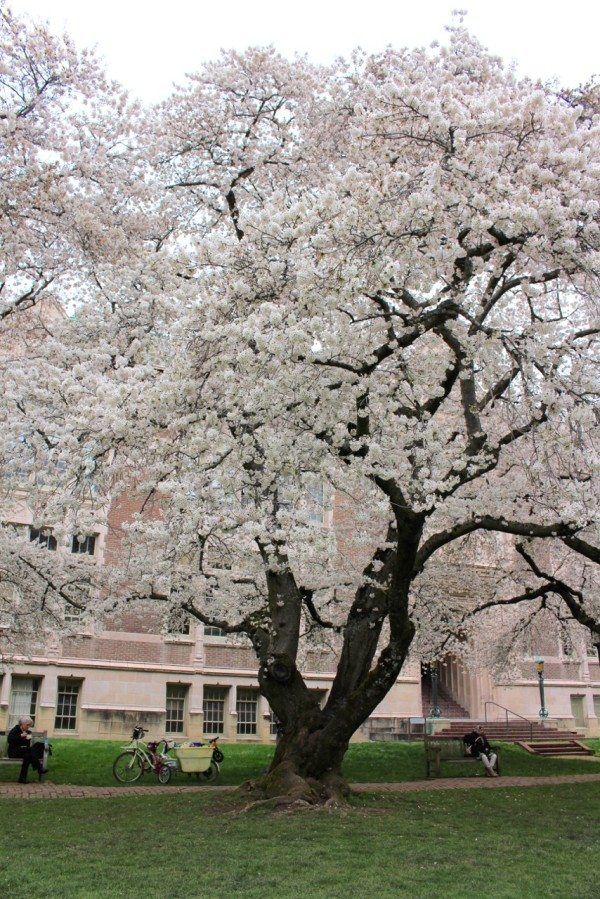 I visited the magnificent cherry blossoms at UW in the absolute peak of the season. The day was dreary and misting with an annoying rain shower, but I knew that if I didn't get over there quickly, the blossoms would start to drop to the ground. Tourists as well as locals swarm the campus each year to catch a glimpse of this spectacle.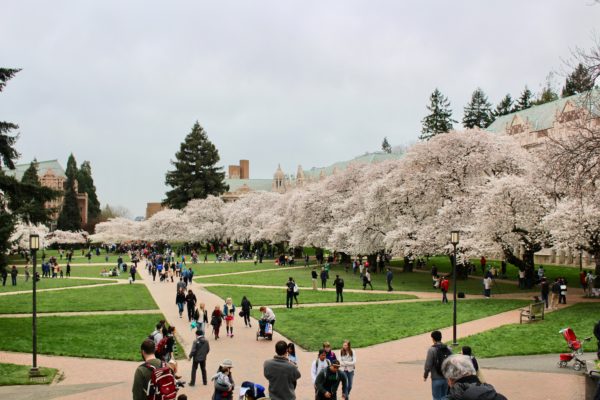 A visit to the tulip fields in Washington ~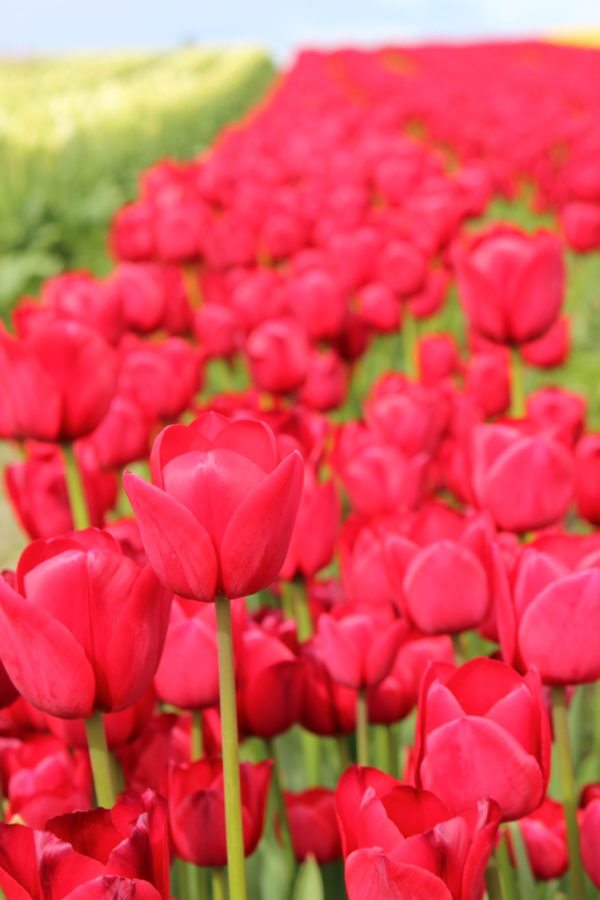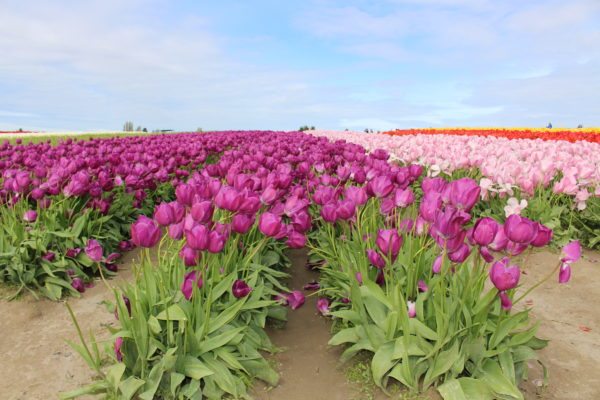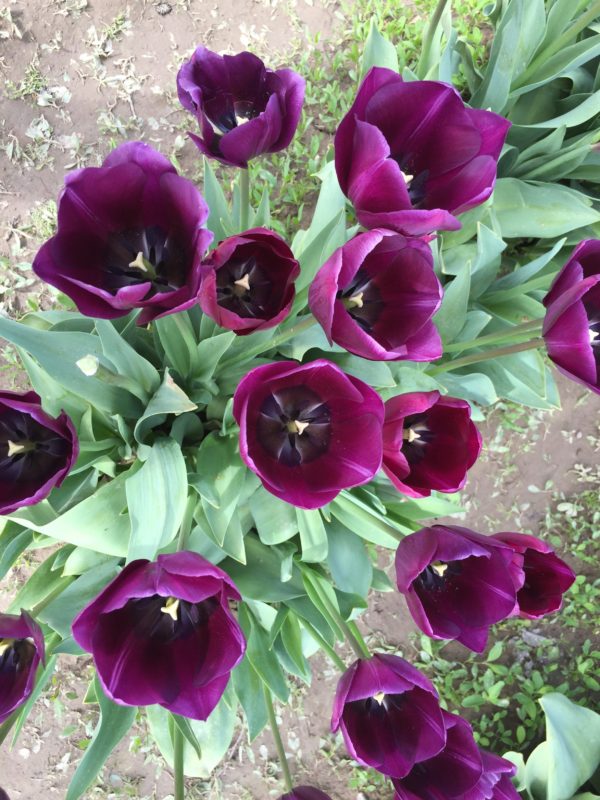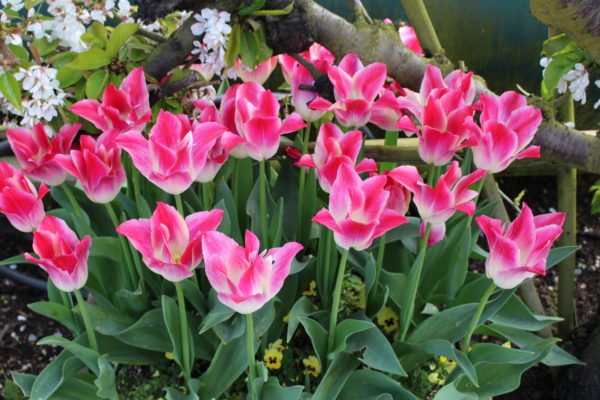 The tulip fields of the Skagit Valley are also a very popular tourist destination for Seattle visitors. The colorful rainbow of tulips is a sight unlike anything I have never seen. I am sure that the dramatic gardens of Amsterdam do rival this beauty, but we don't need to travel to Europe to see this type of floral celebration. Click here for all the details of the tulip fields.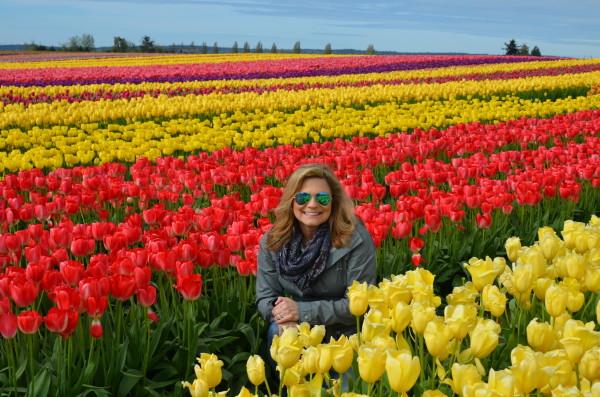 The Empty Nest offers more time to enjoy the little things ~
As empty nesters, we now have a chance to literally stop and smell the roses. We can make plans to visit a local garden or plan a trip to a region that offers unique spring blooms. Here in Pasadena we have some beautiful places to choose from like the botanical collections of Descanso Gardens, The Huntington Library and the Los Angeles County Arboretum and Botanical Garden.
Craig and I are off to Washington D.C. this week to see the cherry blossoms at their peak! I am so excited! Now that we have the time to focus on our wish lists, why not enjoy spring like you never have before?
We all remember how crazy-busy our lives were at this time of year when our kids were in school. I would have laughed while reading this! Who had time to visit flower fields? Now, new chapters can be written and memorable photos taken of the beauty we may have missed when we were raising our families.
Happy Spring Friends!
Where do you like to visit in the Spring?
---
Got a question? Need some help or travel suggestions? Check out the contact link at the top of the page.
Use the subscription box to sign-up and get post updates by email.
Follow us on Twitter, like us on Facebook, check out our photos on Instagram, or pins on Pinterest