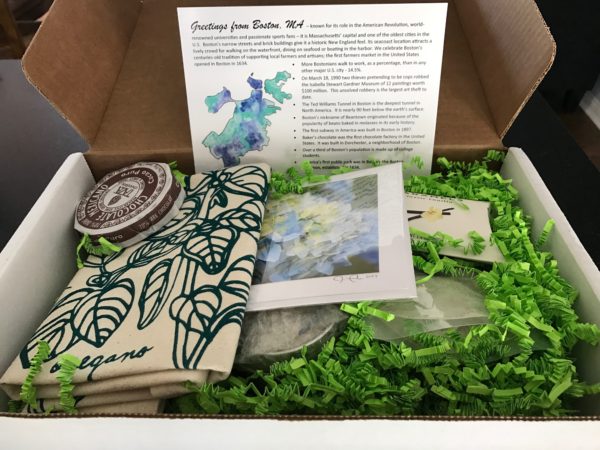 Are you always on the lookout for a unique gift for travelers ? Take a look here!
Lucky me! Once again I have come across a unique gift for travelers, but it would also appeal to just about everyone! Old or young, adventurous or observer, I find this idea pretty intriguing.
Jessica Larrabee, who is an accomplished traveler and clever entrepreneur, contacted me about her brand new endeavor. Inspired by her love of travel and her noteworthy accomplishment of visiting ALL 50 STATES, she created Explore Local Box.
Explore Local Box will send you a box filled with terrific products from local artisans from a new city in the U.S., each month.
 "Let's travel across the United States together. Each month a new city will be explored through locally made food and products delivered right to your door."
On April 3rd Jessica will roll out her first city which is the amazing city of Boston. After that, each month a new box of goodies from another city will be sent directly to you. Explore Local is only in the very beginning stages and I honestly think this is a brilliant idea.
I especially like Explore Local Box for several reasons:
I always try to support new business owners, especially female ones.
What a great way to promote the city as well as the locals who work so hard to provide products from the area.
How fun for a family with children to learn about a new city in the United States by receiving an Explore Local Box!
Isn't this the perfect gift for the person who has everything? How about the traveler getting to know a city before they arrive?
A new college student? This is perfect for that student who will attending an out-of-state school!
How about a Welcome to your new Home gift?
This would be a perfect corporate gift for the new employee as well.
My list of reasons keeps growing!
Bravo to Jessica who utilized her passion for the U.S. and for travel to created something unique for everyone. Jessica sent me a sample box for the city of Boston – Check out these photos to see what was inside!
Explore Local Box ~ Boston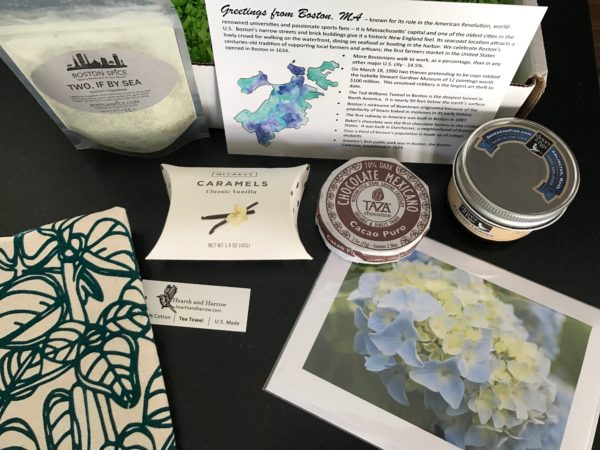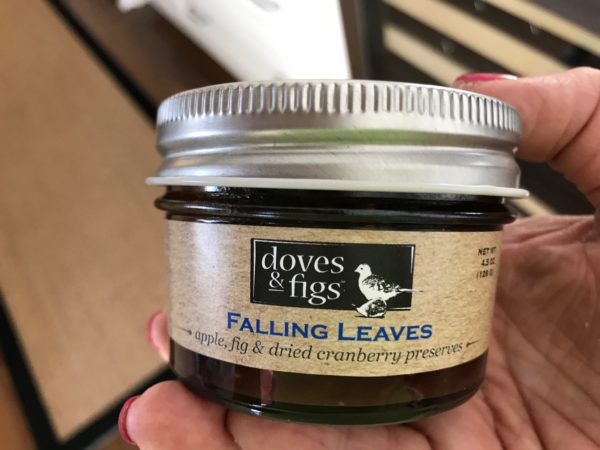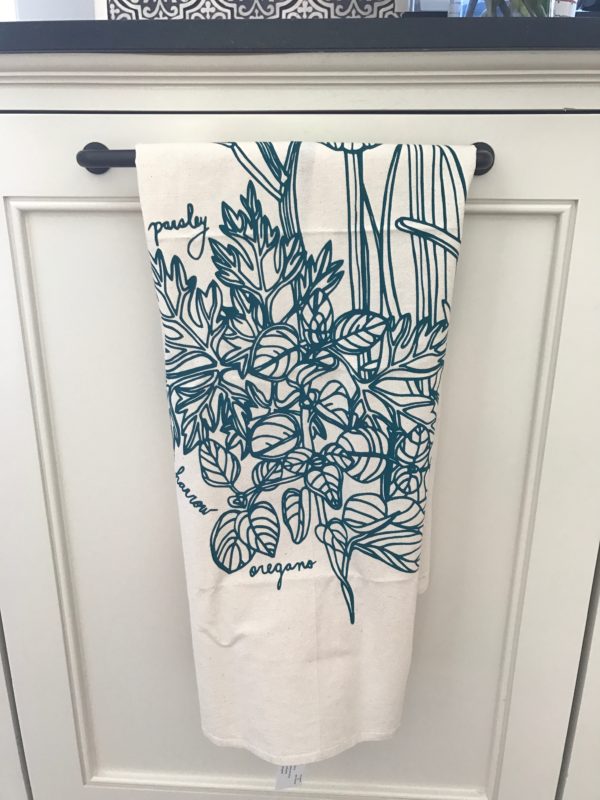 Bonus!  She has offered all of you a coupon code ADVENTURES10 which will give 10% off an order or the first box of a subscription.
Best of luck Jessica! For questions and more details, please check out the website ~ ExploreLocalBox.com
---
Got a question? Need some help or travel suggestions? Check out the contact link at the top of the page.
Use the subscription box to sign-up and get post updates by email.
Follow us on Twitter, like us on Facebook, check out our photos on Instagram, or pins on Pinterest