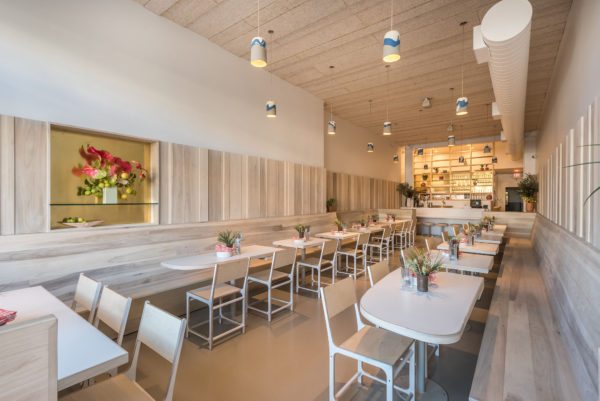 It's Kismet!
Just down the road from the Griffith Park Observatory is a cute little shop with delicious Mediterranean food created by two clever chefs, Sara Kramer and Sarah Hymanson. I was familiar with Kismet only from reading popular food and wine magazines, as well as a recent glowing review by the Pulitzer Prize winning, food critic, Jonathan Gold of the Los Angeles Times.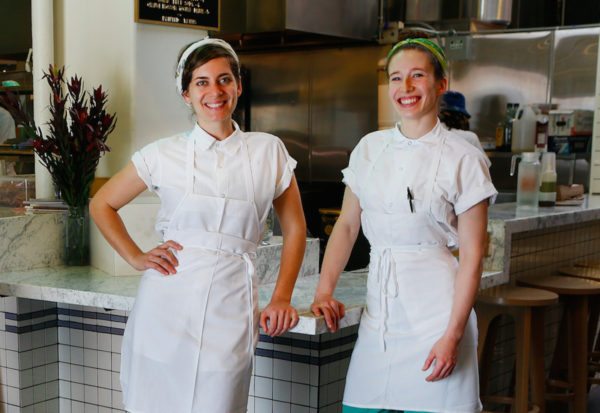 Once again, my longtime friend Keri, another faithful foodie and I took the short trip over to Silverlake to have a "daytime" meal at Kismet.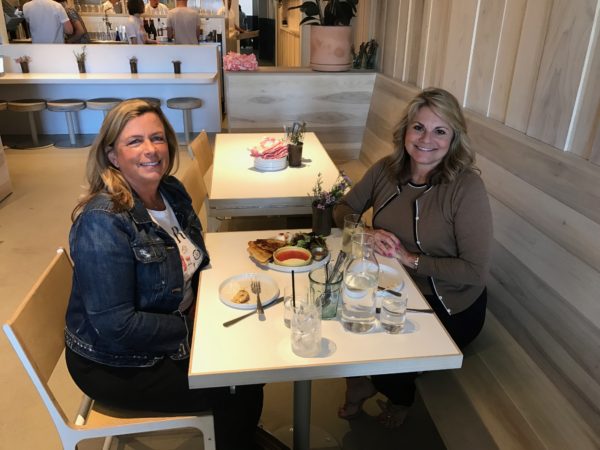 A few details about Kismet ~
On the Kismet website it lists Daytime as a menu category, as opposed to Breakfast, Lunch or Brunch. These tasty plates can easily be eaten any time of day and I think the ambiguous timeframe is super clever. Keri and I purposefully chose to arrive at 11:00 am which is somewhere in the middle of morning and lunchtime and we nailed it.
This is a very popular restaurant and we were a bit worried about it being crowded or long lines. Luckily there was a parking spot open just steps from the restaurant. It wasn't too busy, but just busy enough to make the restaurant churn with happy activity. We both loved the calm, minimalist vibe, the beautiful blonde wood seating and pink wildflowers on every table.
The server was super friendly and full of great tips. On the menu there were foreign words like labneh and kuku, shashuka and freekah and she enthusiastically described and explained each of them! Not every dish was exotic, many of them were familiar, but were created in an unconventional way or with unfamiliar spices.
The menu describes the food as "reimagined Mideast flavors for current-day California". Additionally, the dishes are meant to be shared family-style, so Keri and I made a mutual decision for what to order. We were happy with our choices and were impressed by the presentation as well as its deliciousness!
I do kind of wish we had brought more people with us! There were so many tempting choices and we wanted to eat it all! With a larger group we could have tried more dishes, so next time we will bring a crowd or at least our husbands!
We so enjoyed our time at Kismet that we forgot about the parking meter and stayed way past our time limit! No ticket however!
Our tasty daytime meal…
Iced Oolong tea with a sweet & savory scone with a side of yogurt & lemon peel. It was slightly warm and little crumbly. Perfect.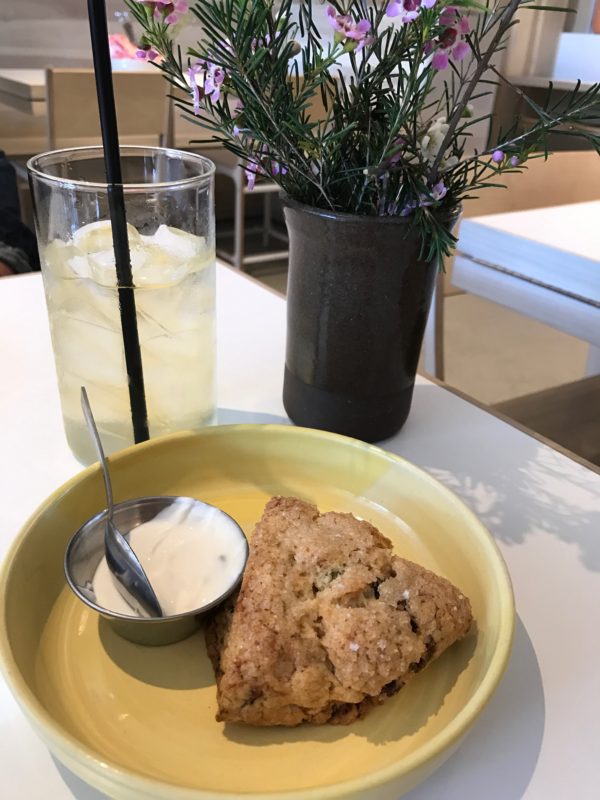 Flaky Bread with a soft-boiled egg, labneh, tomato & spice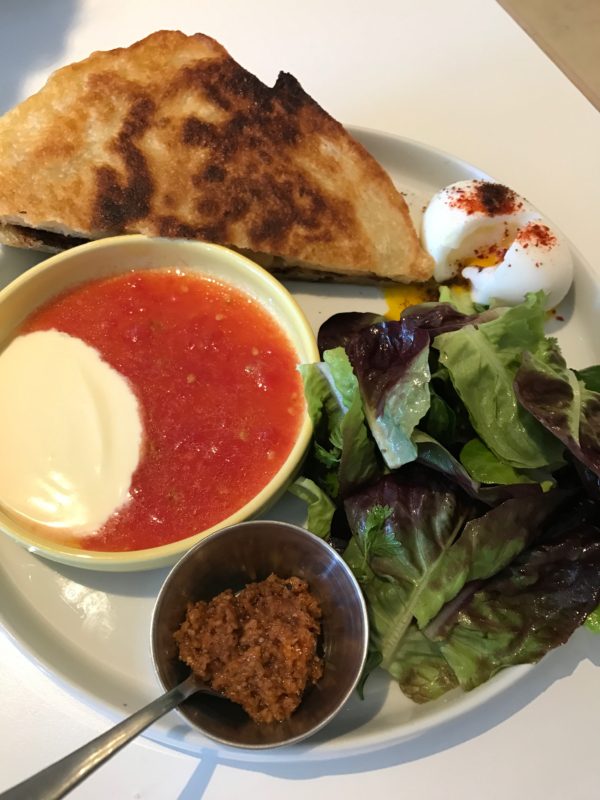 Gorgeous onion and potato tart with spices. A work of art.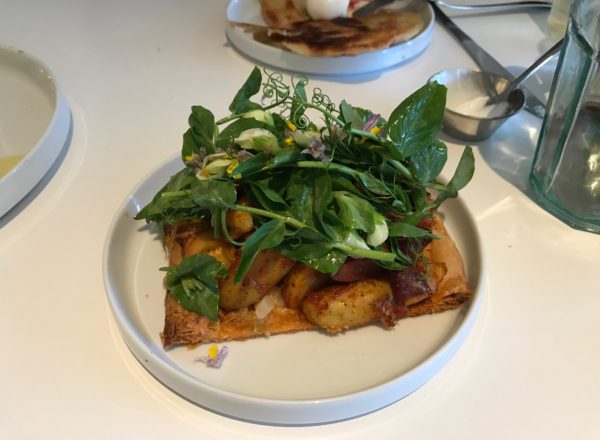 We do our research by investigating a variety of Los Angeles restaurants by perusing our favorite food publications and by hearing from other passionate foodie friends. Keri and I each have a list of potential places and take turns for who gets to choose. Our system works very well because we get to catch up and eat some crazy amazing food. An empty-nester-foodie-lunch-adventure can be duplicated in any city!
Where do you want to go next?
---
More of our lunch adventures here ~
Two Girls Ate Breakfast at Sqirl
Petit Trois ~ A Teeny Tiny Paris Bistro in Los Angeles
---
Got a question? Need some help or travel suggestions? Check out the contact link at the top of the page.
Use the subscription box to sign-up and get post updates by email.
Follow us on Twitter, like us on Facebook, check out our photos on Instagram, or pins on Pinterest