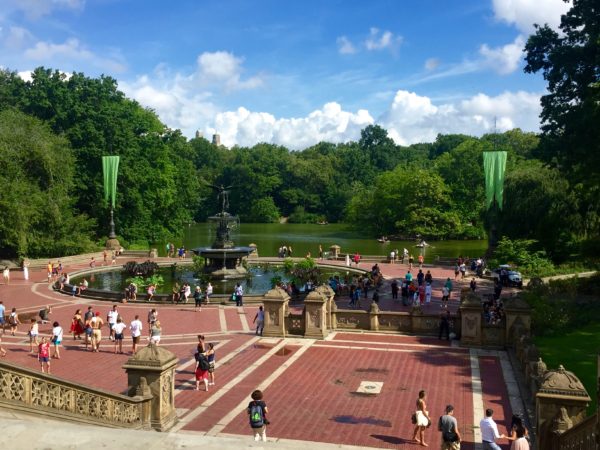 A walk through Central Park is always a necessity when visiting New York City. Even in the snow, even in the rain, even in the sweltering, muggy, damp, crowded summer!
We try to get to the magnificent Central Park every time we visit and just soak up the New York City vibe. Central Park is full of families, runners, walkers, sitters, selfie-takers, nature lovers, and tourists, lots of them. You can walk for quite a while and never hear the english language spoken.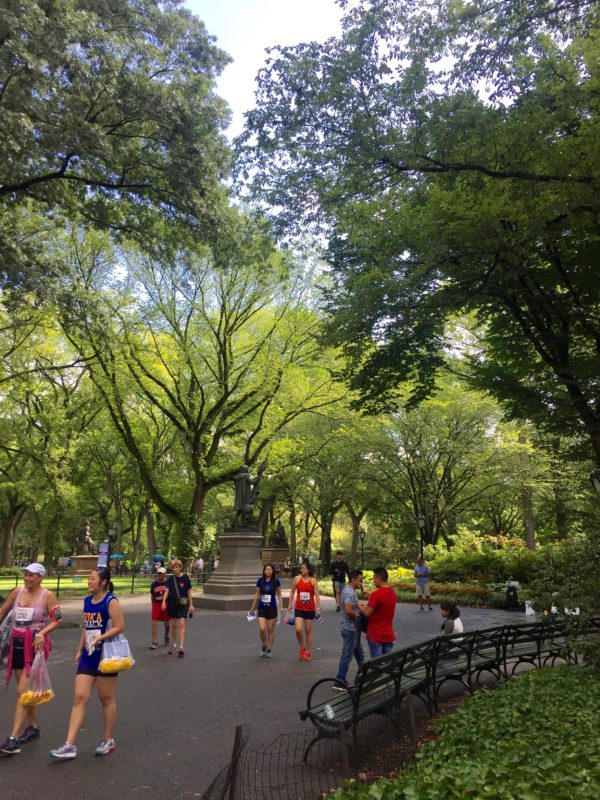 This past Sunday, on our walk through Central Park, we watched a dance troupe take publicity photos, several couples taking engagement photos, musicians singing in the tunnels, a race dedicated to France, children laughing and running, baseball games being played and bicycle riders. There is lots of movement as well as peace. The park is so enormous that you can find whatever type of mood you are looking for or just sit on a bench and be still.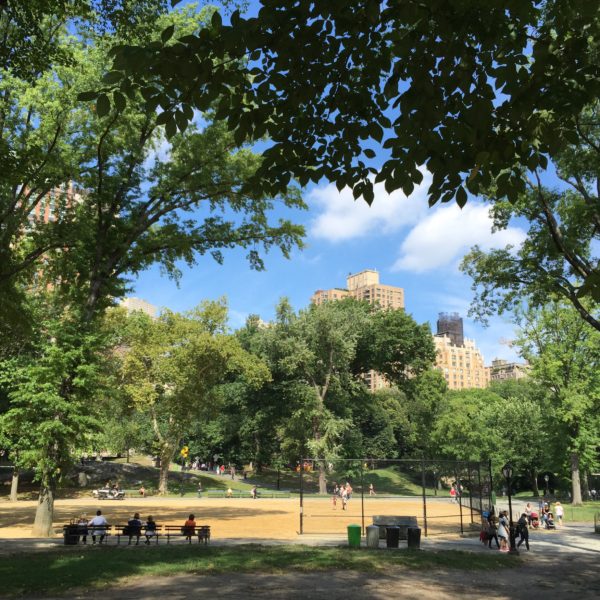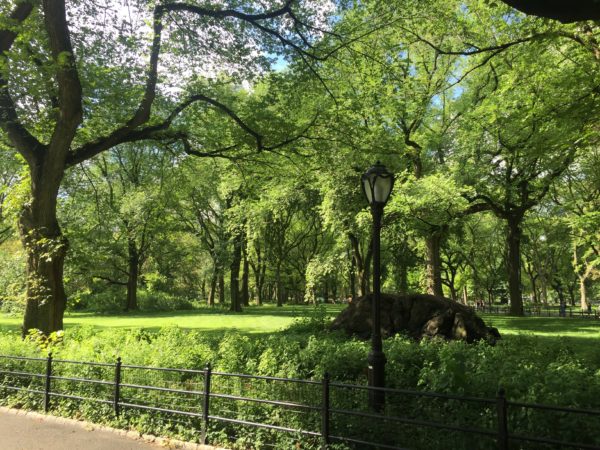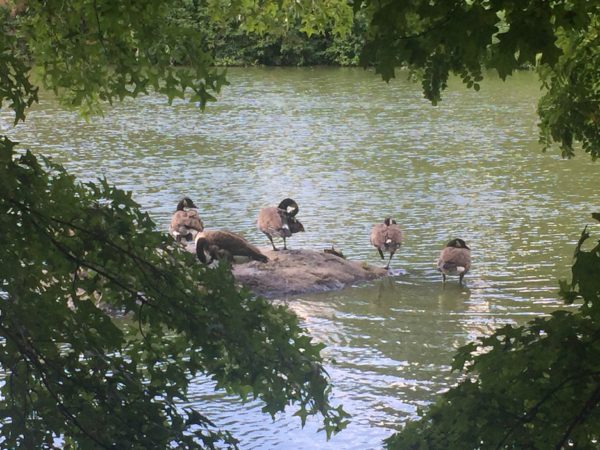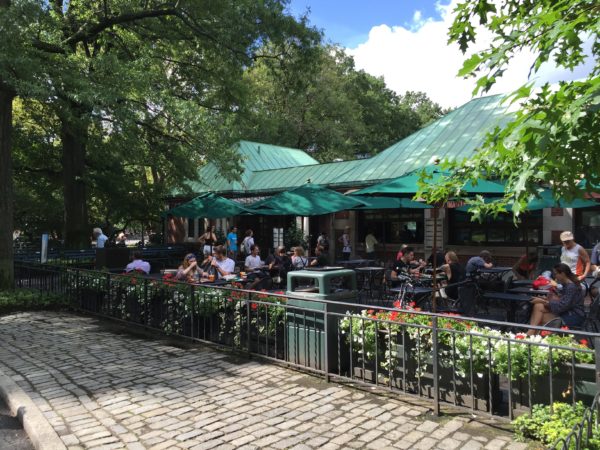 It is such a pleasure to watch the resilient and vibrant New Yorkers enjoying their city. They love it and passionately protect it. As visitors, we can observe and participate as a guest, but yet still feel the magic of what it must be like to live in this one of a kind city.
My husband would live here in a second, however I just enjoy visiting and want to stay on the West Coast. Our kids live there, so I would not to choose to be that far away if I don't have to be.
We just walked and walked, stopping to take photos and loving the Sunday festivities in The Park. I was especially enamored with the sailboats on the lake. The sunlight was just right and offered the most incredible opportunity for some ridiculously amazing photos. I just kept snapping, I couldn't help myself!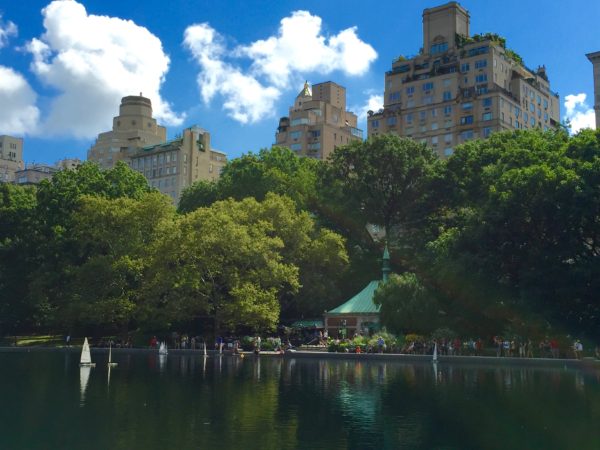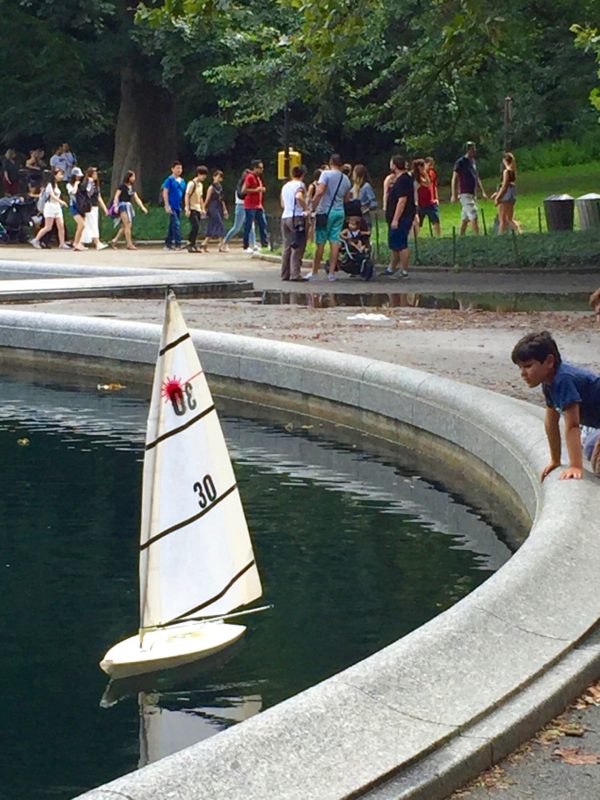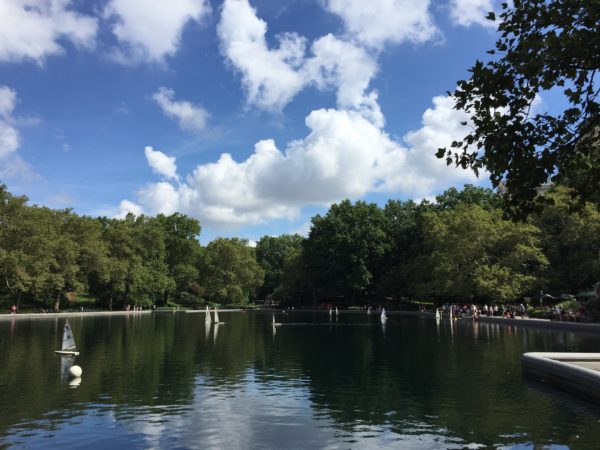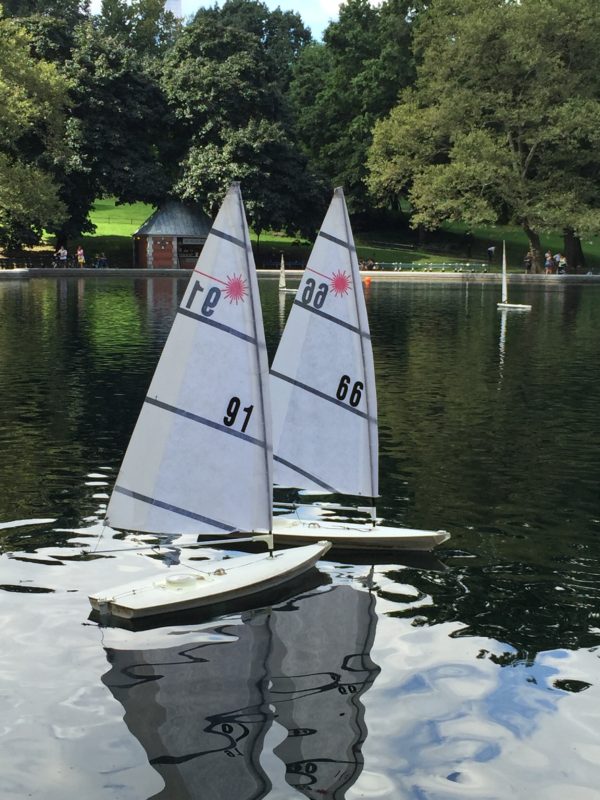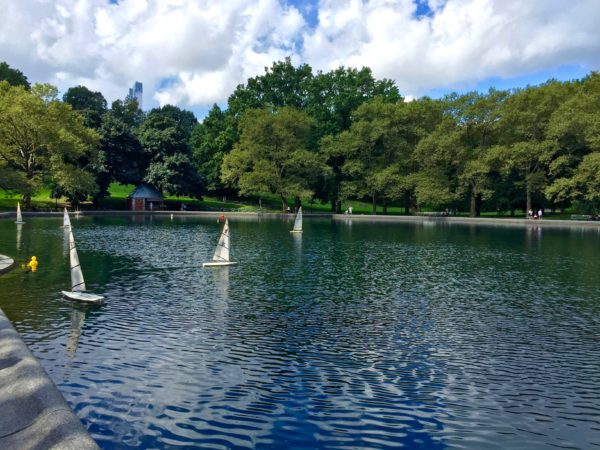 Please enjoy our Sunday walk through Central Park, we sure did.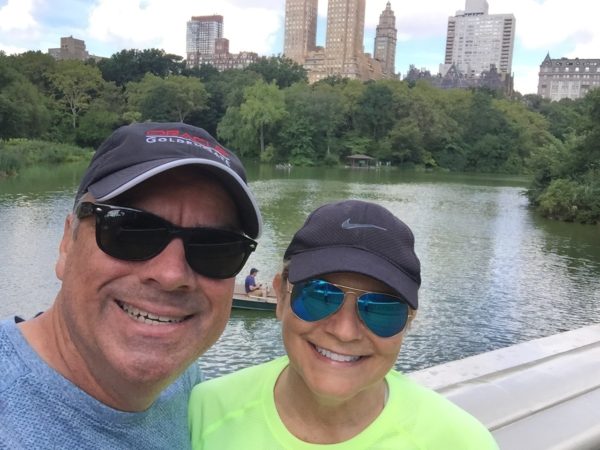 I am actually still here in the city and will be leaving tomorrow. As a travel blogger it is a challenge to write about your adventure while you are still experiencing it! So I compromised with just sharing a few photos of Central Park. We didn't care that we were sweating in the humidity, New York is a wonderful place to visit!
If you are looking for hotel ideas, check out this link from ==> Trip Advisor!
All of these photos were taken with my iPhone 6.
Happy Wednesday!
Suzanne
Remember you can receive our posts via email every time we publish them. Just leave your email in the box above.