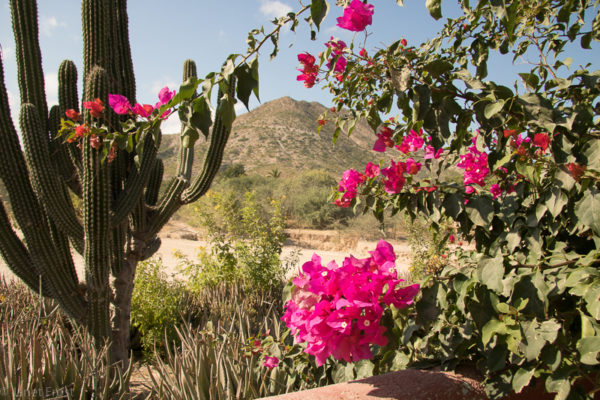 Please welcome a first time Guest Adventurer, Janet Frost. Thank you for sharing your amazing adventures on the Baja Peninsula! Take a minute to check out the details and breathtaking photos.
Janet Frost is a travel blogger at www.golearnthings.com. She and her husband live outside of Milwaukee, Wisconsin.  She writes to encourage fellow Baby Boomers to stay curious, get moving and Go Learn Things. She also considers it her mission to proselytize about the wonders of Scuba diving and drinking craft beer.
---
Blogger Connections
I have followed Suzanne's adventures since April 2017, when I met her at the Women in Travel Summit (WITS). Her effervescence and adventurous spirit are a natural draw for fellow travel lovers. I was thrilled when she asked me to write a guest post for Empty Nesters. Her blog is packed with globe-trotting experiences and opportunities closer to home in California. I am located in the Great Lakes region, Milwaukee, Wisconsin specifically. However, California and the west coast is a favorite destination. As I studied Suzanne's blog I realized that she did not have any recent articles about the Baja Peninsula. Although I am sure that the Baja Peninsula in Mexico is well known to southern Californians. I suspect that most would think of Cabo San Lucas. Today I would like to uncover some of the other treasures to be found on the Baja Peninsula
Baja Peninsula
We traveled with Tam Warner Minton of Travels with Tam and Red Travel Mexico. Red Travel Mexico is an eco-friendly travel agency based in La Paz. The trip included Scuba diving at the Cabo Pulmo Hope Spot, exploring the Sierra de Laguna Biosphere Reserve, and enjoying the "sunsational" Playa Balandra. These remote and protected areas could not be more different from glitzy Cabo San Lucas.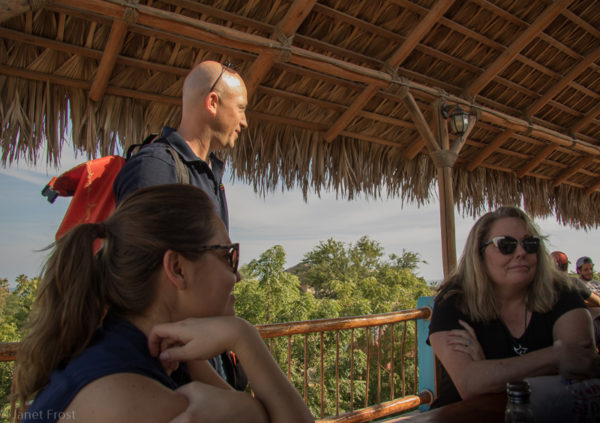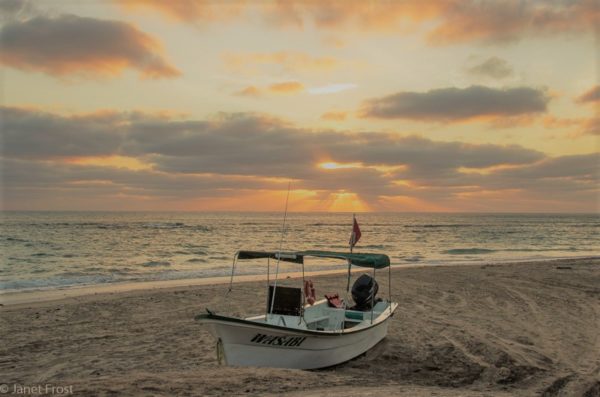 Hope Spots
 In 2014, Sylvia Earle an American marine biologist, oceanic explorer, and planet Earth champion founded  Mission Blue. Mission Blue is a non-profit organization inspiring action to explore and protect the ocean. They have designated certain endangered water habitats as Hope Spots. These Hope Spots of all sizes are now found in every part of the world's oceans. The organization identifies sites and builds global support for the protected marine areas. They engage with local and regional governments to introduce policy changes.Through education and ecotourism they raise awareness and encourage conservation projects in local communities.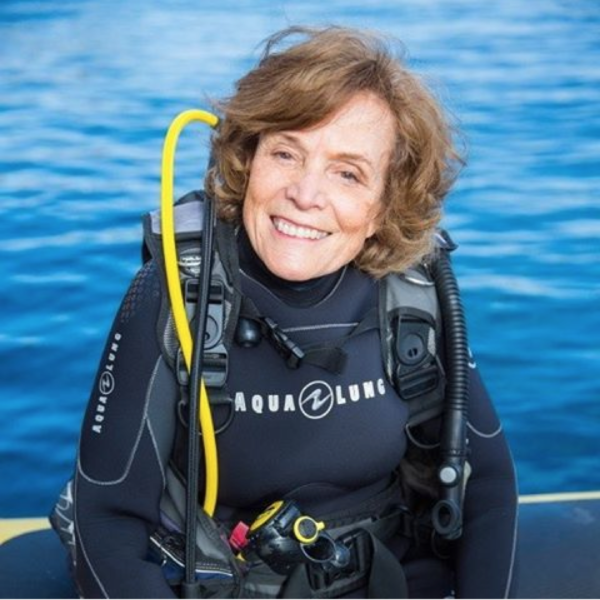 Cabo Pulmo
Cabo Pulmo is a tiny village of about 120 residents, 60 miles north of Cabo San Lucas. Originally a fishing town on the Gulf of California, Cabo Pulmo with the help of Mission Blue and regional conservation groups has transformed itself into a diving destination. There are a handful of dive operators, a couple of lodging choices and a few small eateries. The village takes you back in time, far from the ubiquitous Señor Frogs and closer to real people.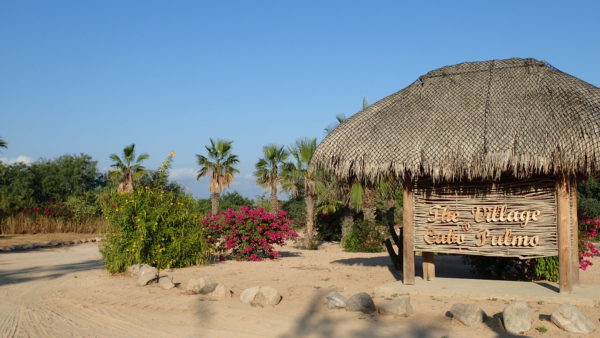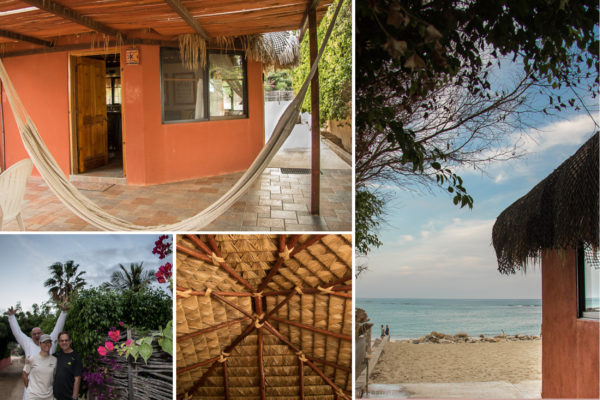 The heavily trafficked coral reefs of the Caribbean are loved for their colorful soft coral, flashy smaller fish and turtles. Cabo Pulmo does have a coral reef but it is darker hard coral. The reef and surrounding marine area had been significantly damaged by over-fishing prior to its protected designation in 1995. Cabo Pulmo's reef is coming back and was full of marine life. But the biggest contribution of the reef is to provide a geographically protected area and plenty of food for the larger pelagic players. Pelagic fish, found in the ocean's middle depths and usually migratory, are less common for divers to experience. The diving off of Cabo Pulmo is centered around pelagic fish.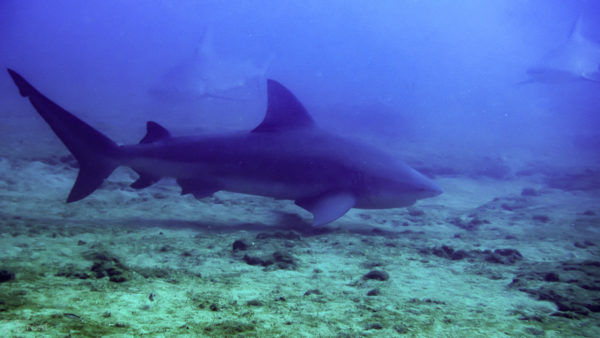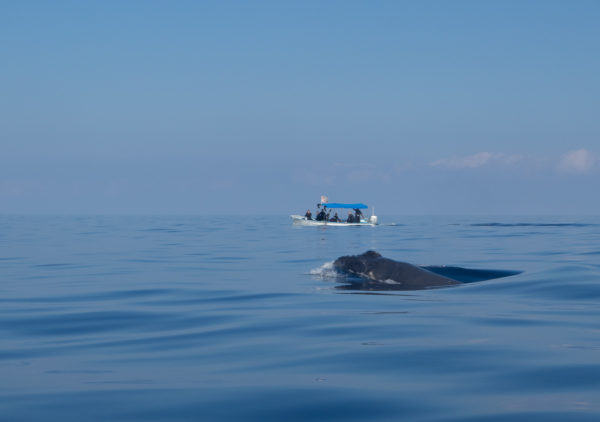 The five divers in our group were thrilled to find big Bull sharks, an immense tornado of Bigeye Trevally Jacks, sea lions and an adult and calf humpback whale. That is an impressive collection of big pelagic fish. Big fish are the first to leave a dying region and the last to return. The big pelagic fish in Cabo Pulmo are a beautiful sign that the Hope Spot is rejuvenating.
Biosphere Reserve Sierra de Laguna
After 2 days of diving in Cabo Pulmo it was time to explore the interior of the Peninsula.
Down the center of the Peninsula runs a chain of mountain ranges. The southernmost range is the isolated Sierra de la Laguna. This range was designated a UNESCO Biosphere Reserve in 1994. It was chosen because of its important and diverse ecosystems. The range represents dry forests and scrubland on the lower slopes and pine-oak forests at higher elevations, with beautiful oases along the river basins. UNESCO, an arm of the United Nations developed the Biosphere program to advance "Science for Sustainability". The purpose of the reserves is to protect ecosystems, research and encourage sound ecological practices and foster development that is socioculturally and ecologically sustainable.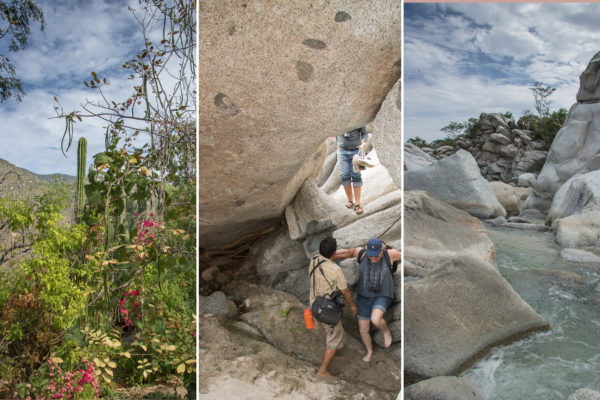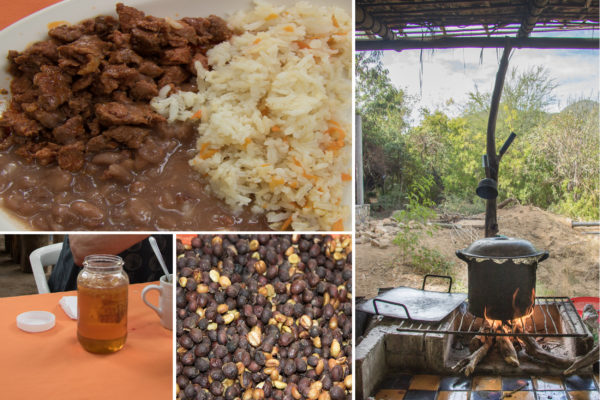 We headed across Baja backroads to the Rancho Ecologico el Refugio. This tranquil setting exemplifies ecotourism. Rogelio Rosas Lopez, the leader of the settlement proudly guided us around his "refuge". The families lived in open air shelters, using all the environmental resources judiciously and lovingly. Rogelio showed us small sustainable fields and plantings of indigenous trees and flora. He demonstrated his leatherworks and took us bouldering along the river bed. Finally, he shared a lunch of their own chorizo, handmade tortillas, fresh grown coffee and locally harvested honey. This was an extraordinary day and opportunity to meet local environmental champions. The love that Rogelio has for every living thing in his refuge is palpable and encouraging.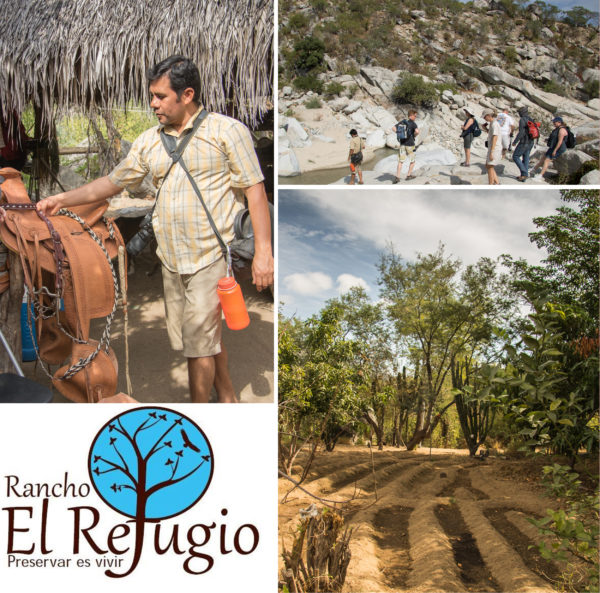 La Paz
At the conclusion of our visit to the ranch we drove two hours north to the capital town of La Paz. This historic town would be our home base for the rest of the week. I have another post here, raving about the Hotel Catedral in La Paz.
Initially the itinerary planned for us to ferry to Isla Espiritu Santo, another UNESCO Biosphere reserve.  These uninhabited islands are referred to as "the world's aquarium" with whale sharks, sea lion colonies and rare bird sanctuaries. Unfortunately, the winter weather, which constitutes high winds, prohibited any boats leaving the port. We were very sad to miss this experience and will definitely plan to return.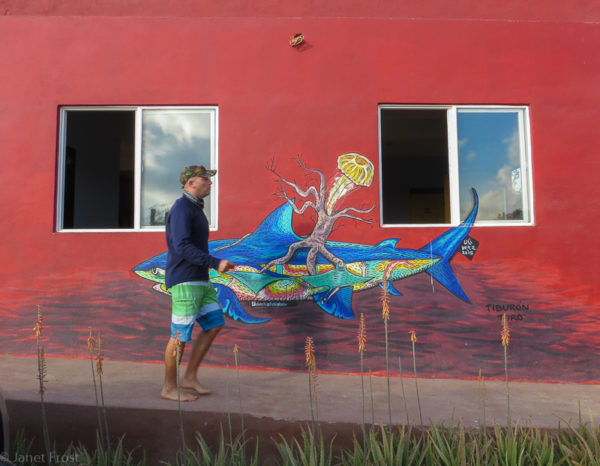 Christian, our Red Travel guide was the most industrious, informative, patient and accommodating guide I have ever met.  He quickly arranged other wonderful opportunities to replace the Isla Espiritu cancellation
Playa Balandra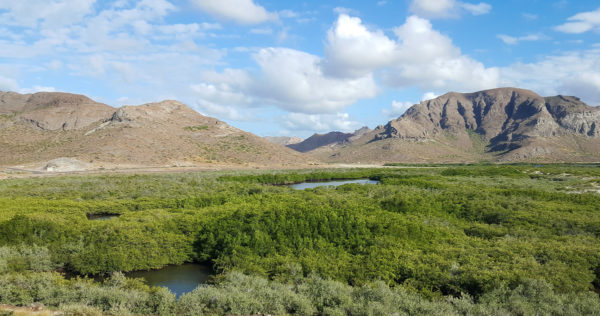 The Bahia Balandra is another protected natural area about 15 miles outside of La Paz. It is an isolated and unpopulated coastal area with warm shallow turquoise waters, eight beaches, fascinating rock formations and a salt lagoon surrounded by mangroves.  Red Travel arranged for kayaks for us to peacefully float through the mangroves and out to the an incredible beach. Only one of the eight beaches is accessible from the road and sports a small parking lot. We continued to be pampered by Red Travel at the beach where they had set up beach umbrellas, towels, lunch and cold refreshments. Christian took us kayaking across the bay, hiking along the rock formations and exploring the hidden beaches.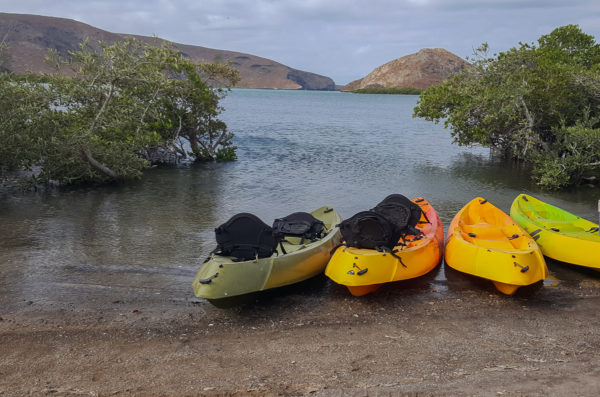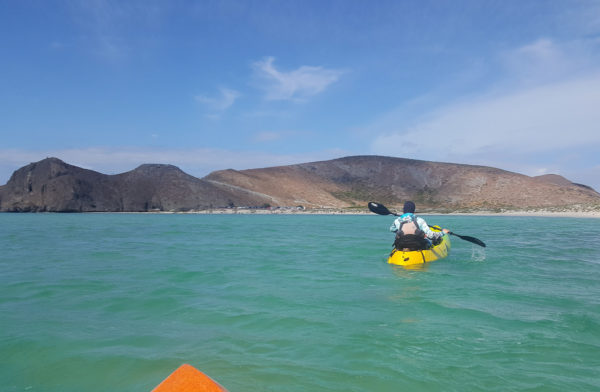 Ecotourism on the Baja
Thank you to Suzanne for allowing me to write about our trip to the Baja Peninsula. I hope that sharing our Baja experiences will inspire you to find these and other eco-friendly opportunities. My other trips to Mexico tourist spots such as Cancun, Puerto Vallarta and Cabo San Lucas had left me discouraged. There truly are beautiful protected regions and scientists, policy-makers and residents who care for them.  Red Travel Mexico was a great agency to help create a Baja itinerary  that focused on locals and their ecotourism achievements.  I was not sponsored in any way by Red Travel, I was simply very impressed by their agency.
---