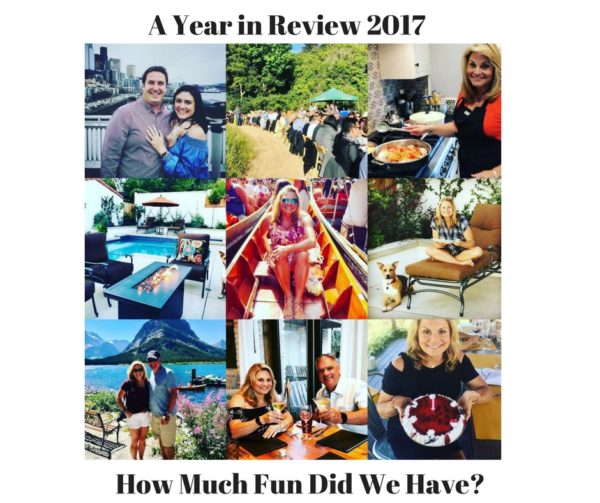 2017 was a very busy and truly spectacular travel year!
So I decided to do a quick year in review, not to boast about how many places I have been, but to unpack, pause and appreciate what can be accomplished through thoughtful planning, careful research, great relationships, accumulated miles and points and the best dog sitter in the world!
I started the year with knee surgery on Jan 6th, so the pace of the travel was slow in the beginning, but it quickly picked up in early March. I may not have been fully recovered but we had adventures to take, people to see and places to go. There was no sitting around.
Here is how the year went…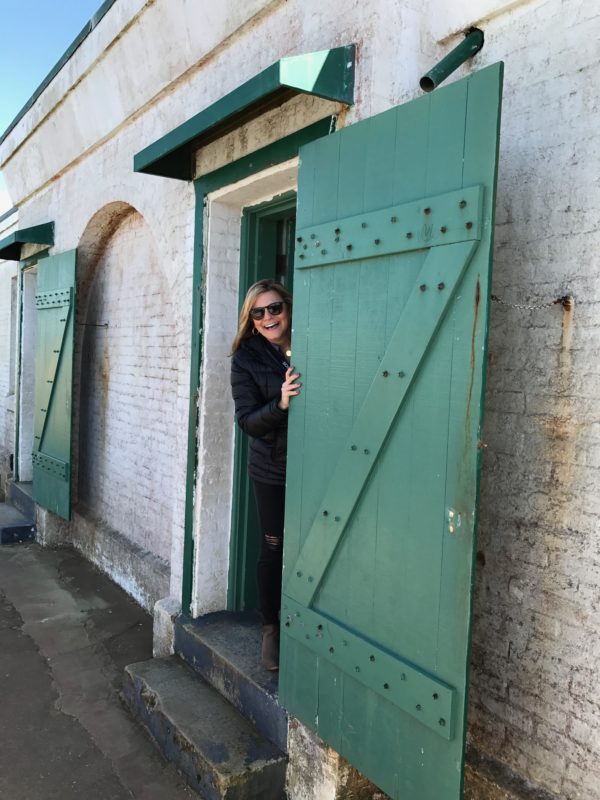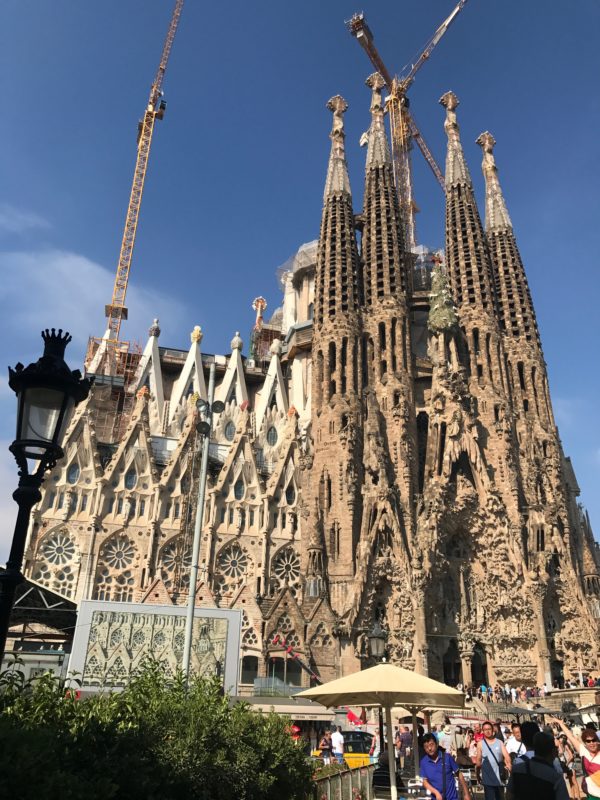 I took twenty-five trips… yes that is hard to believe. Visited five countries; Mexico, Spain, Italy, Thailand, China and the U.S. of course. Eight U.S states and fourteen new cities around the world! There are undoubtedly several tiny Italian villages that are not counted in this list!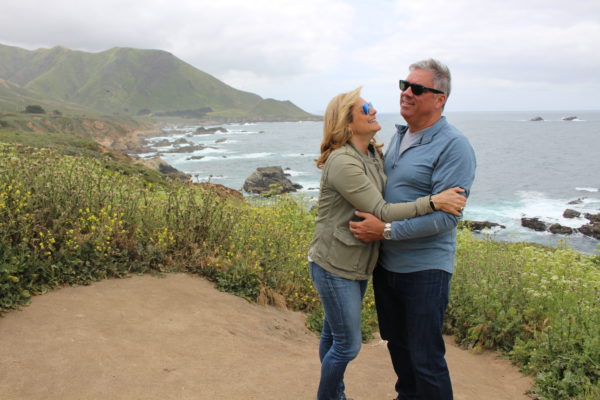 There were three major cities we visited several times: Seattle, San Francisco and Washington DC. I traveled to a new continent! Asia was added in a spectacular splash with a trip to Bangkok and Guanzhou, China sponsored by Southern China Airlines and the Tourism Authority of Thailand.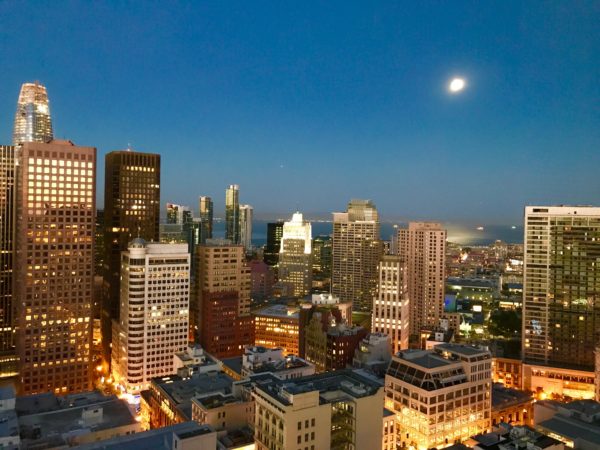 What do all these numbers really mean? To some they will believe I am certifiably insane. Are you one of them? To others you will find this list inspiring and will plan to visit the same cities that we have and enjoy many of the same restaurants and adventures.
Personally, I feel very accomplished as well as grateful that I can do what I love, share it and connect people and places through Adventures of Empty Nesters.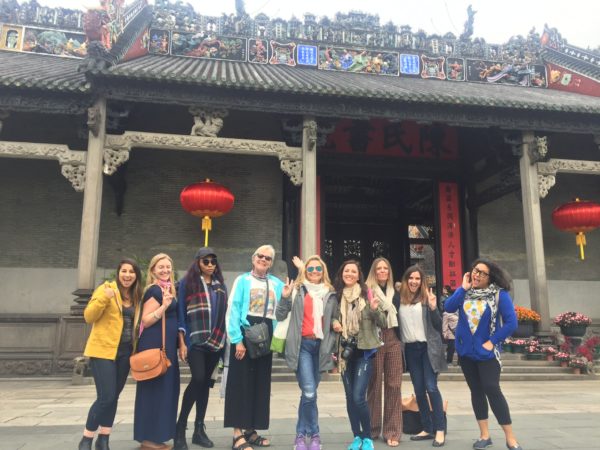 More importantly, I have met new travel friends and locals who have enriched my life in so many ways.  We forged new partnerships with travel brands and even created a new video. Have you seen it?
You can see it ==> HERE!
Our daughter was engaged recently so add this to the list of happy adventures!  At the end of the summer I also had a second surgery on my foot. Good grief. Getting older is a bugger isn't it?
Some More Favorites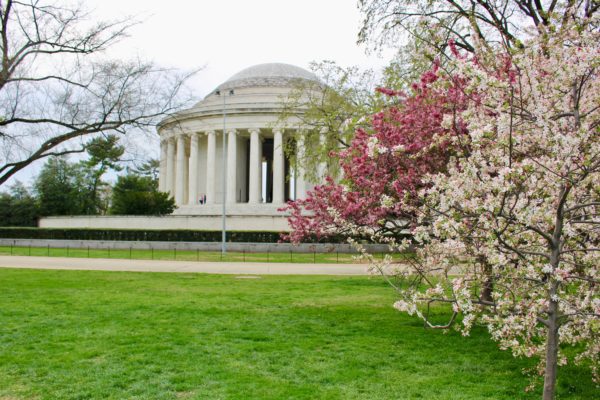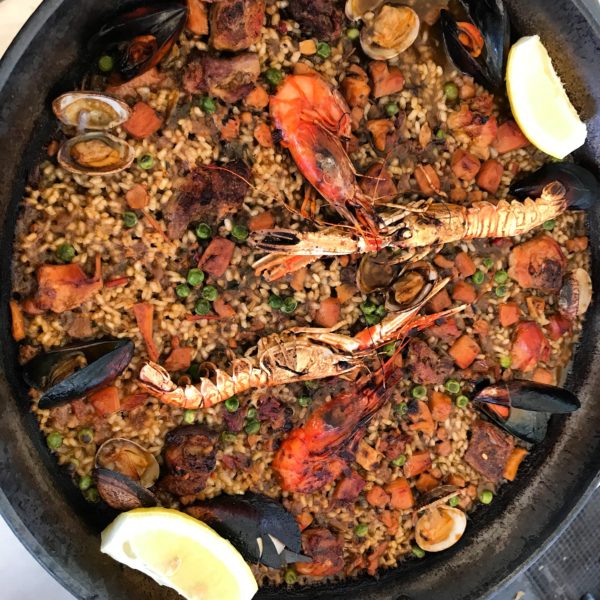 This is a hard one, but I looked over my Instagram to see which photos had the most comments and combined them with photos that I am especially fond of and came up with a few for this post.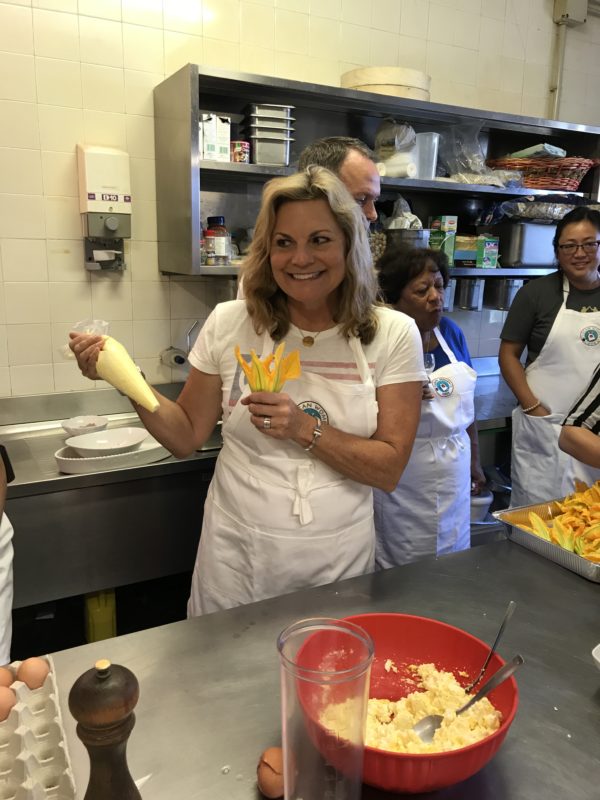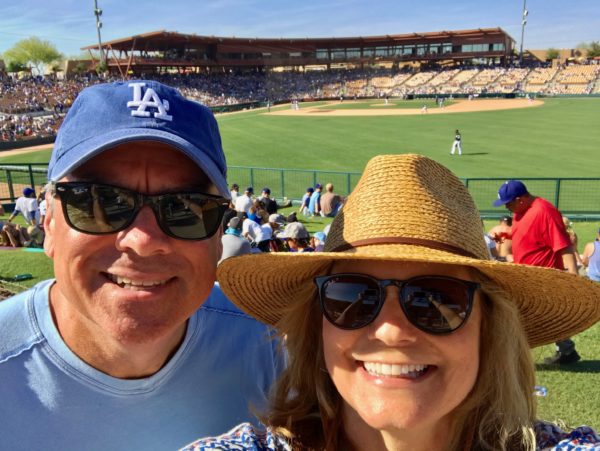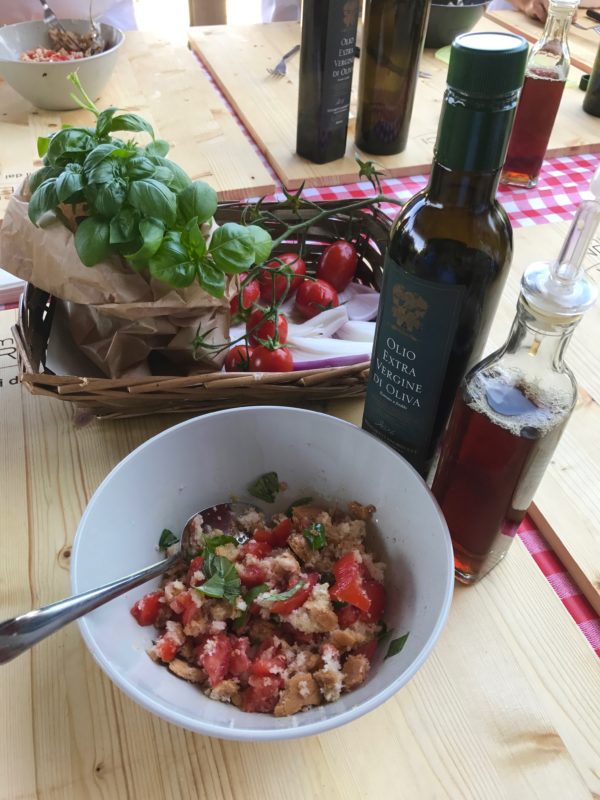 Adventures of Empty Nesters began four years ago and we are now a favorite among other empty nesters, midlife travelers (and their kids) foodies, as well as luxury travel destinations. This blog is being read in over seventy-five countries! In addition, I am a contributor to a new online magazine called Getting on Travel where twenty five talented travel writers over the age of fifty share their expertise and enthusiasm for luxury travel. I am surrounded by such a great group of people!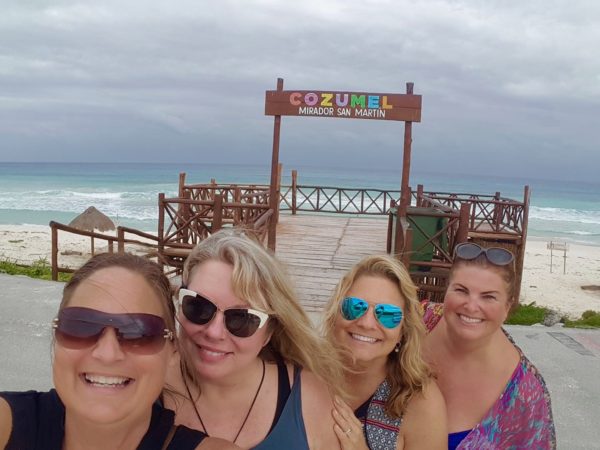 I also traveled with three travel blogger friends to Cozumel, Mexico where we had quite the adventure! The four of us come from four corners of the U.S. Sara from Travel with Sara is from Iowa, Tam from Travels with Tam is from Texas, I live in California, and Melody from Wherever I May Roam lives in Florida. Additionally,I have started a business consulting with new bloggers who are looking for guidance, as well as bloggers who may need a new perspective or additional help to get to the next step. I am loving this!
A favorite for the year in review?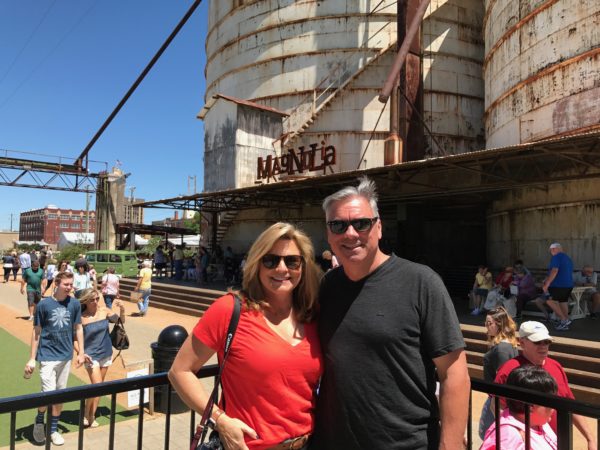 You may be wondering which destination was my favorite. Every destination brings something to the table. Is it the gorgeous scenery of Montana or a delightful Italian cooking school? Could it be spring baseball for the Dodgers in Arizona? How about our day trip through the ruins of Tulum, Mexico and our stay in Mayakoba? Could it be the foodie town of Austin, Texas or the Hyatt Carmel Highlands and the picturesque community of Carmel, California? Or was it The Best Luxury Resort of the Year – the Park Hyatt in Mallorca, Spain?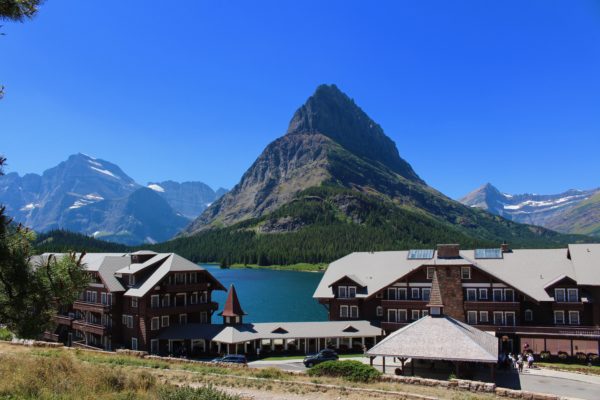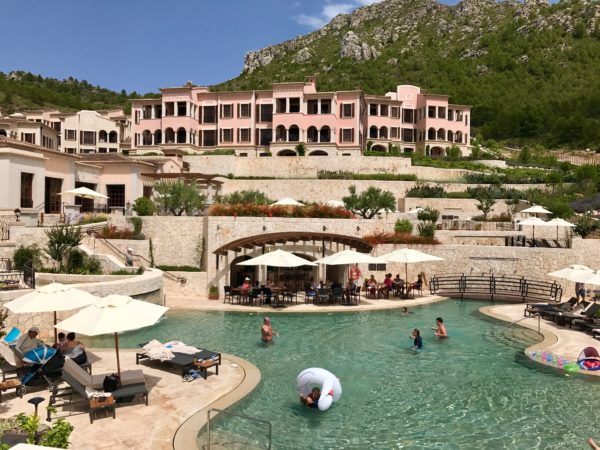 Honestly, I cannot pick just one. We enjoyed so many unique cities and something special was imprinted on my heart from each of them. Every time I landed in a new place, I felt like I could say "This is my favorite."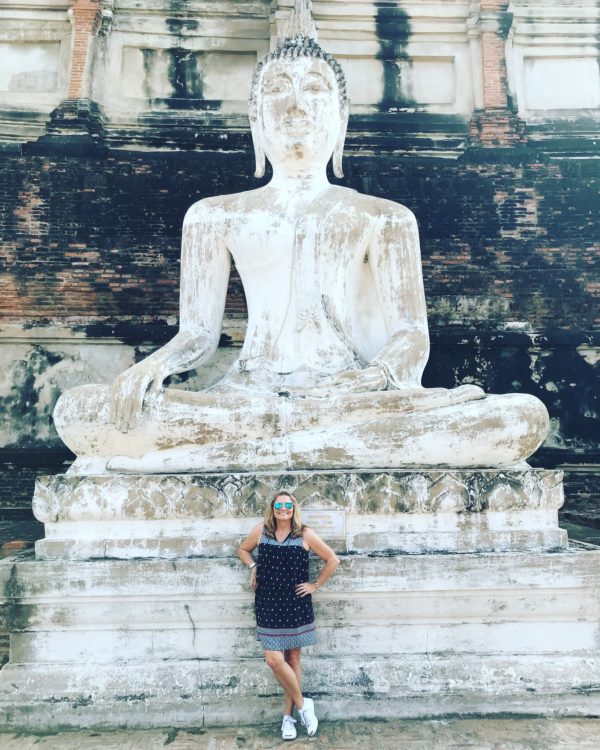 The Wonders of Thailand ~
However my trip to Southeast Asia was probably the most mind-blowing. I had never been to a city where people grill food in woks on the street and only steps away are beautiful hotels and luxury shopping. In Thailand we marveled at golden shrines, breathtaking sunsets, UNESCO heritage sites and floating markets. My experience at the floating market in the rural outskirts of Bangkok truly touched me. Sitting among simple wooden boats, seeing the colorful displays of clothing, fruit and a myriad of mementos was unforgettable. I truly never dreamed of seeing a place like this where people lived so authentically and so vastly different than how I do.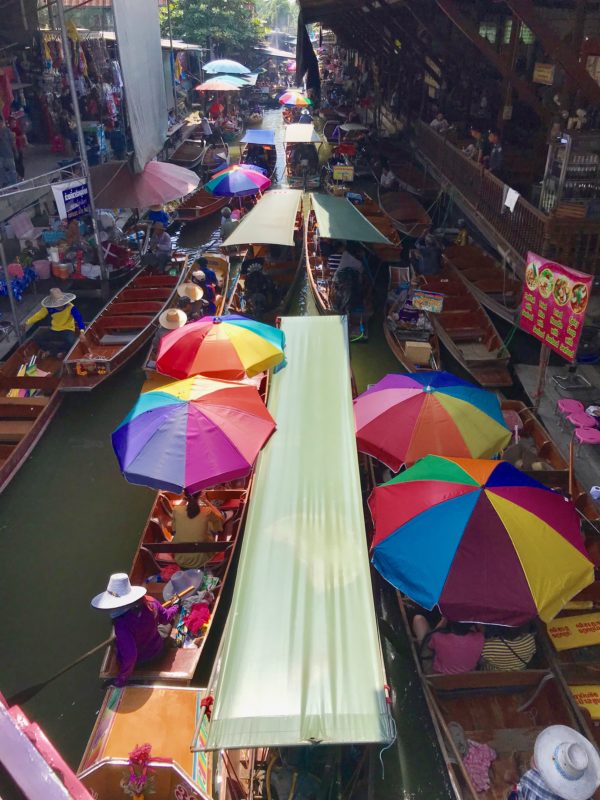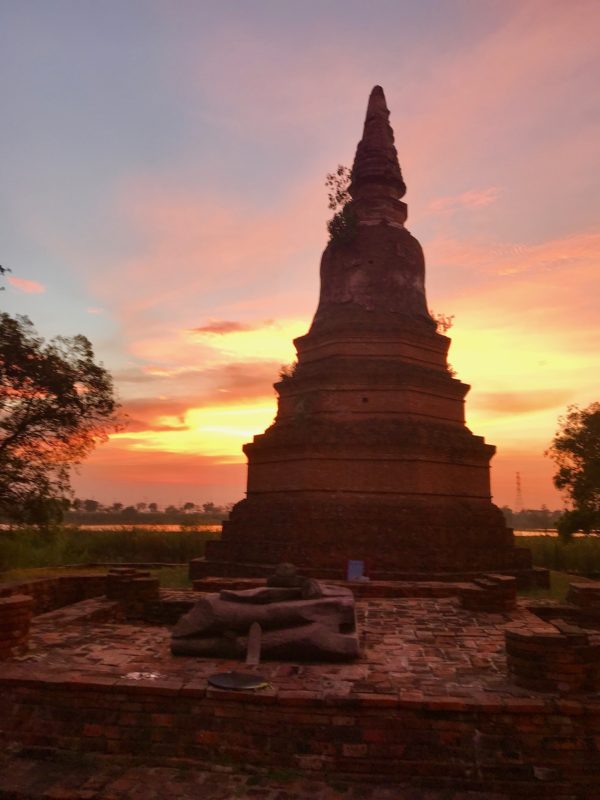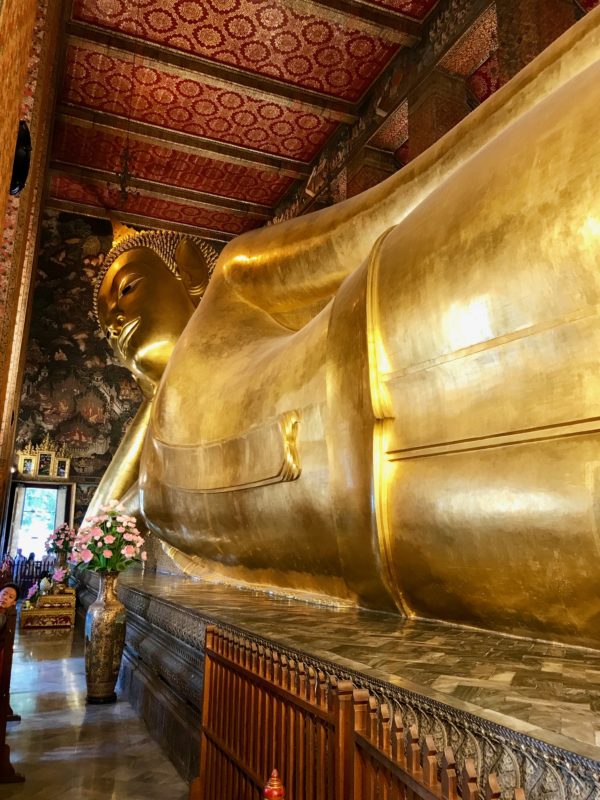 Oh and the food!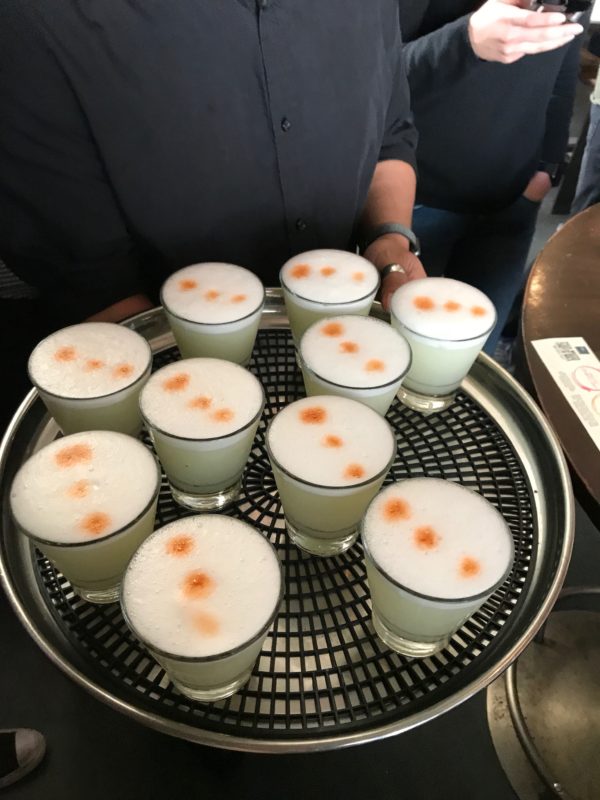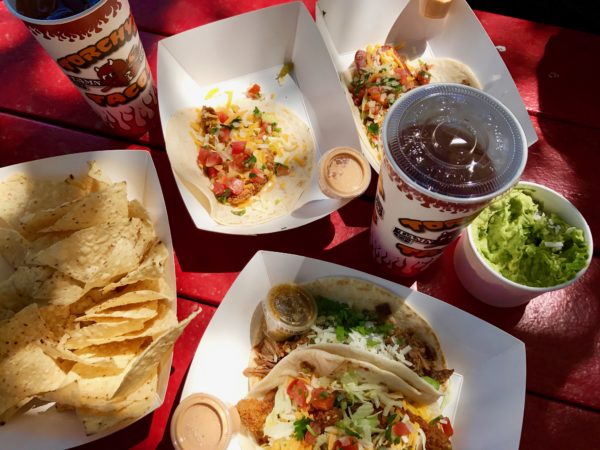 As you know, food is a HUGE part of travel and we always dive into the local cuisine, top-rated-most- written about restaurants and enjoy a hand-crafted cocktail or two. I will gather up a top ten dishes of the year very soon!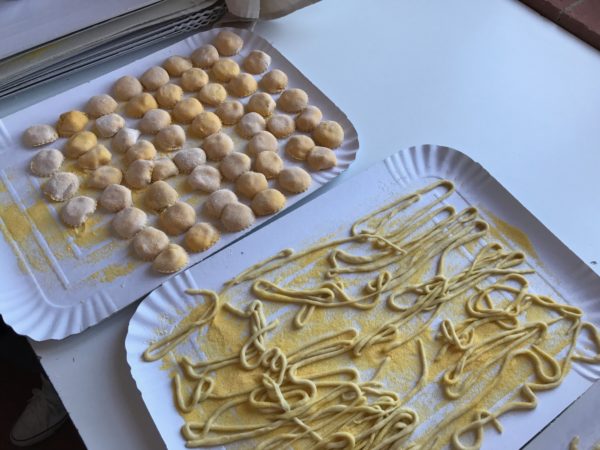 Where did you go this year? Please leave your favorite city in the comments. It would be fun to see where everyone has been in 2017. Many of you are BIG travelers and have wonderful stories to tell.
We do encourage other empty nesters to share their travel stories here. Do you have one? Let me know if you would like to contribute. Email me at suzannestavert@me.com
How was your year in review?
Happy New Year Friends,
Suzanne
---
Do you know other travelers who would enjoy the post? Please forward to them!
You can find us here:  Follow us on Twitter, like us on Facebook, check out our photos on Instagram, or pins on Pinterest
Pin for Later