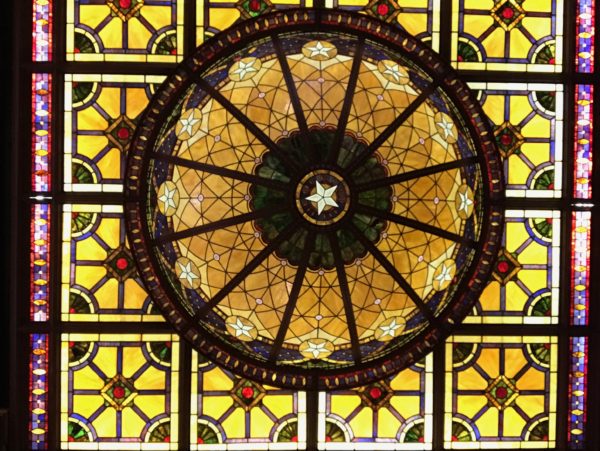 Fun times on our trip to Austin ~
Our trip to Austin was filled with several unique, new adventures, not the least of which was a stay in a haunted hotel. What? Some say that The Driskill, which was built in 1886, with an obviously rich and compelling history, may possibly have some uninvited guests!. Read below for more about this…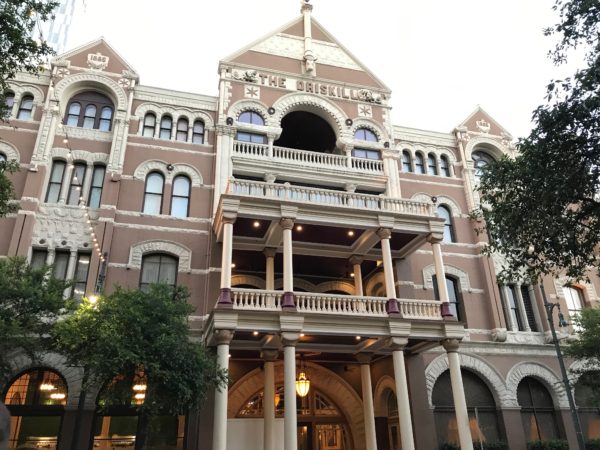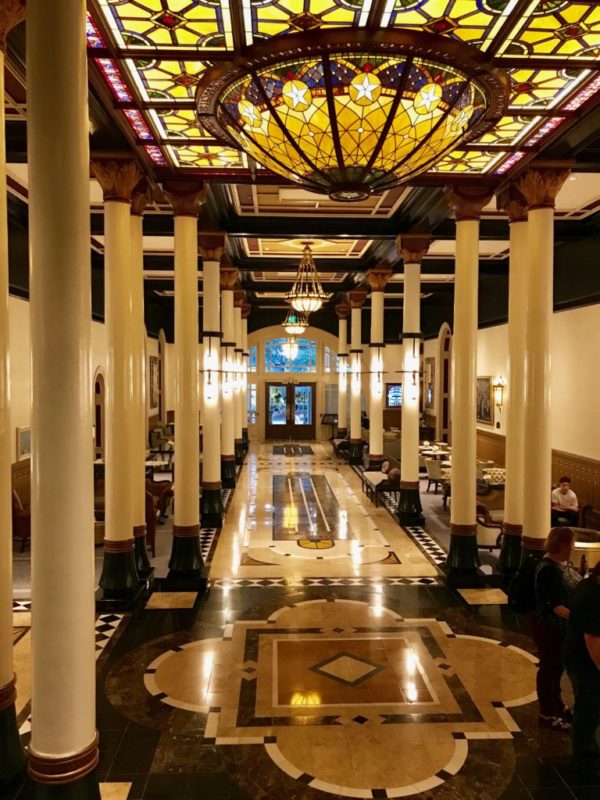 As you walk in to the grand marble lobby with towering columns and spectacular stained glass dome, you sense that you have somehow stepped back in time. Luxurious and opulent, with a magnificent staircase on one side, you can almost smell the history in the room.
This historic landmark is located in the middle of the 6th Street music scene and only a few blocks from the state capital and many incredible restaurants. On the second floor you can kickback with an Old Fashioned in the leather seats of The Driskill Bar and The 1886 Café is open all day and serves the most scrumptious breakfasts as well as lunch and dinner. The Driskill Grill was voted the most romantic restaurant in Austin and offers a revolving menu featuring local Texan produce and game. The Driskill Hotel has served as a meeting place for legislators, politicians and even Presidents of the United States – both Lyndon B. Johnson, and George W. Bush. In fact… we were upgraded to the very suite in which they stayed! Pinch me please.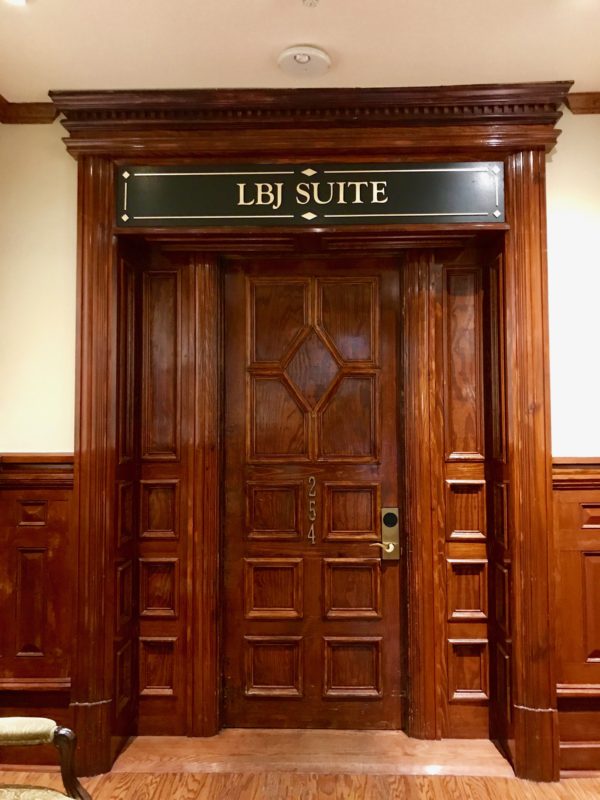 The LBJ Suite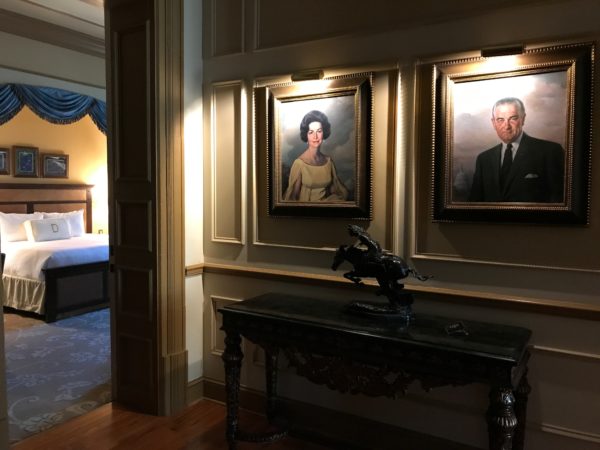 In this stately hotel suite with a wood-paneled entry hall, history almost oozed from the walls. If only they could talk! The first thing you see as you come in the door are replicas of the LBJ and Lady Bird's Presidential portraits! Supposedly LBJ was sitting to the right in this living room when he learned he won the presidency. The ceilings and doorways are grand and super tall and the décor is old school Texas cowboy with a touch of dignified elegance.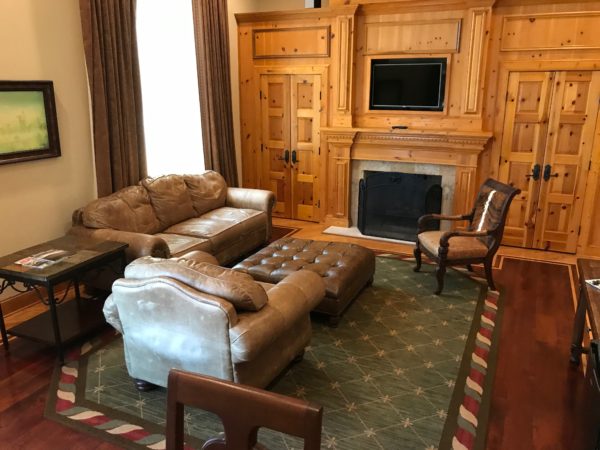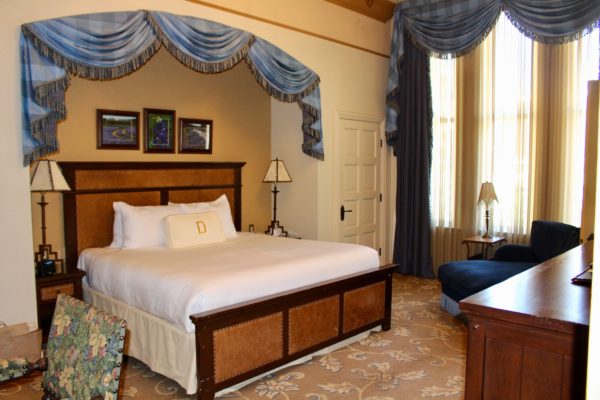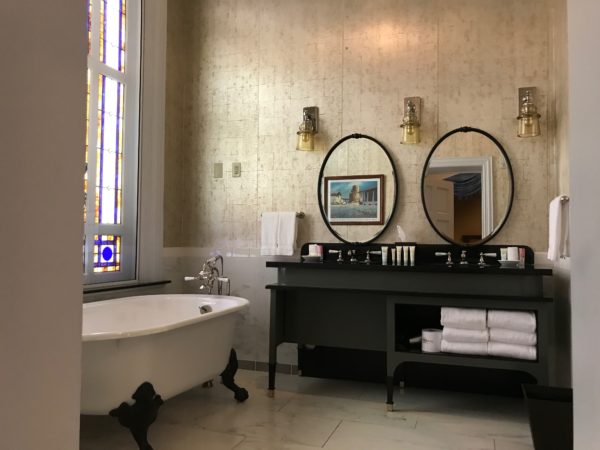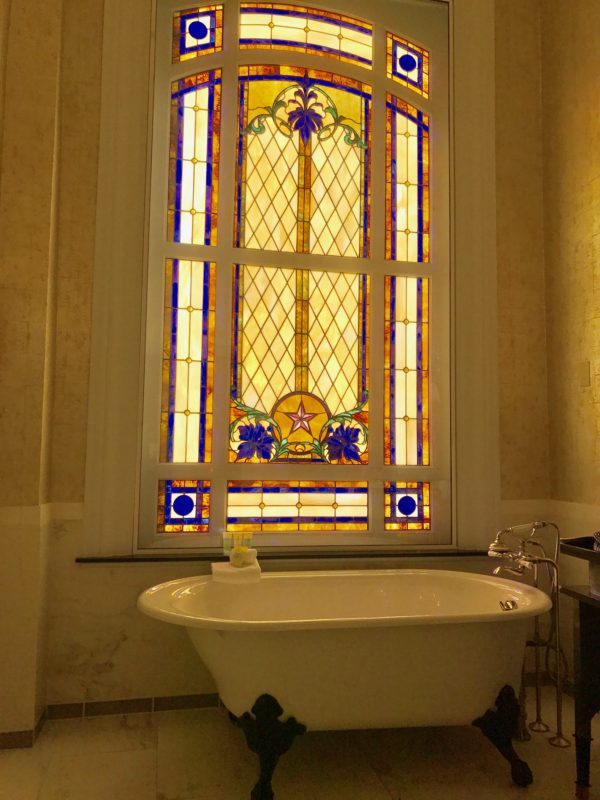 The 1886 Cafe
"Rated by Zagat as Austin's Best New American Cuisine, 1886 Café & Bakery is well-known as "Austin's Original Socializing Parlor" and with contemporary Texan cuisine for breakfast, lunch, dinner and late-night meals, along with full bar service. 1886 Café also offers a complete line of hand-crafted pastries and desserts with service until midnight Friday and Saturday."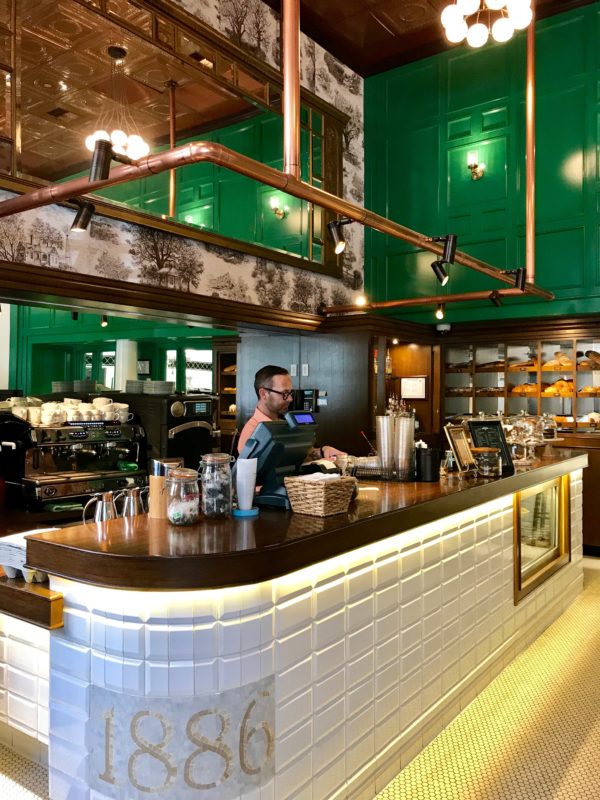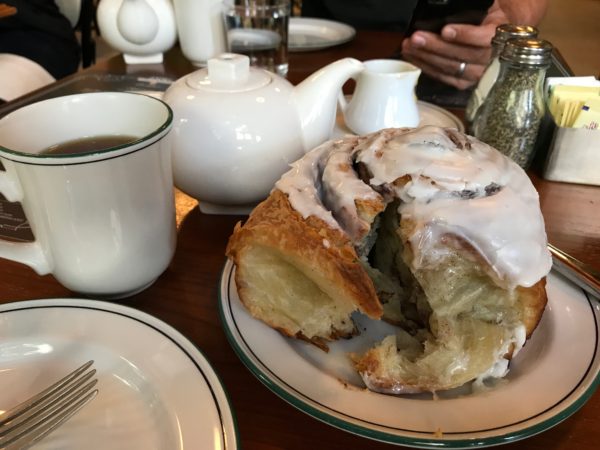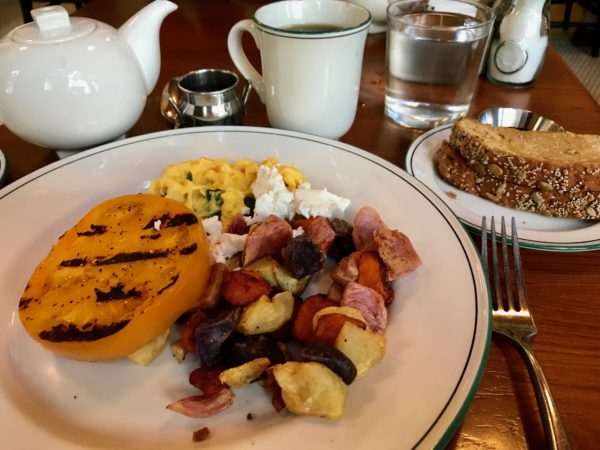 Haunted?
The story goes like this… in room 525, two brides committed suicide in the bathtub, twenty years apart. There is also a creepy story of a little girl who was chasing a ball and fell down the grand staircase. Are these stories true? This is urban legend, but there have also been rumors of the smell of cigar smoke (when no one is smoking) and even the sound of spurs on the marble. I wasn't scared and thought the stories were fascinating, but Craig was a little unsettled for a bit in the beginning of our stay. However, I know that he highly recommends the hotel.
May I also add that this is not a sponsored post, but we greatly appreciate the incredible upgrade to such a historic hotel suite. The staff could not have been more accommodating and lovely. Dani, the front desk manager and Amanda were so helpful and friendly. Any time we had questions, they gladly offered up several solutions. This is a very special hotel, steeped in Texas/American history that still maintains its original elegance and grace. You must stop in for Afternoon Tea, a meal at Café 1886 or a drink in the relaxing Driskill bar – or better yet, make a reservation to stay!
604 Brazos St.
Austin, TX
Another tale from our trip to Austin:
---
Great information is meant to be shared! Please forward tales of our trip to Austin to your friends and family!
Follow us on Twitter, like us on Facebook, check out our photos on Instagram, or pins on Pinterest