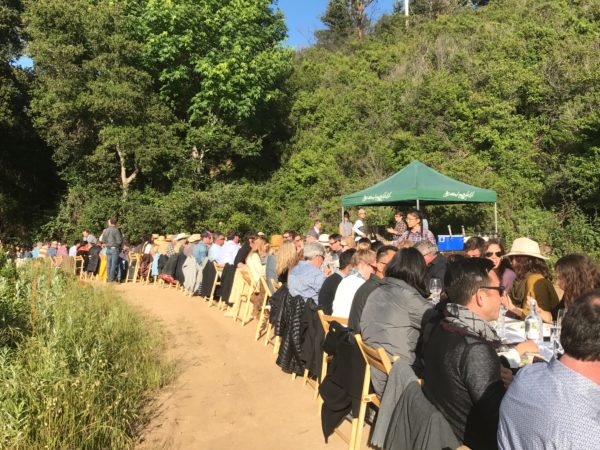 "We are Outstanding In The Field: Setting tables at the source of ingredients, serving from farm to table across the country."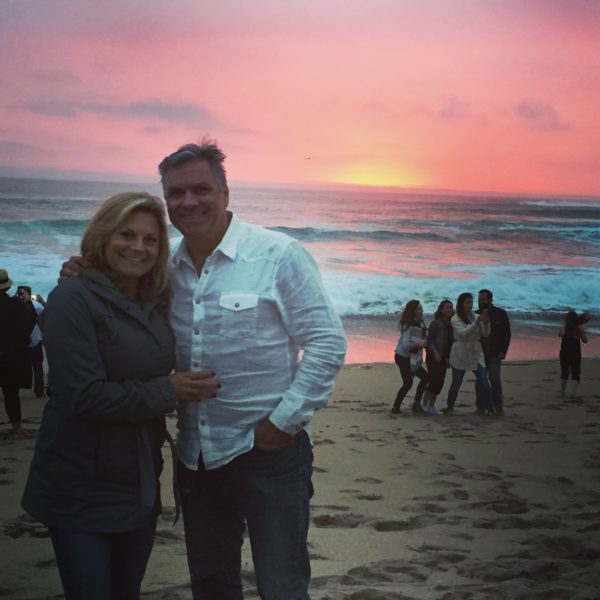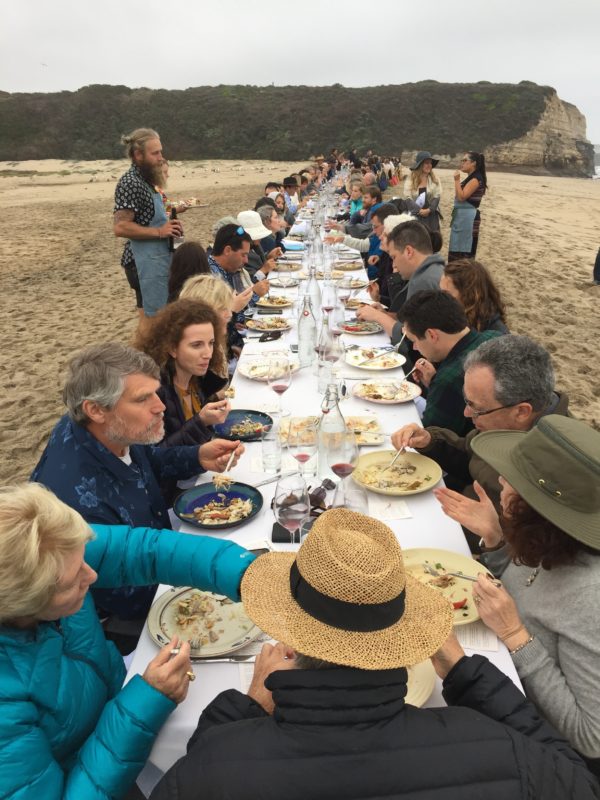 Last year we attended an Outstanding in the Field farm to table dinner on the beach, at the Secret Sea Cove, in Santa Cruz, at the longest dinner table you have ever seen. The sunset unexpectedly turned bright pink as we ate crab and avocado salad, drank buttery Chardonnay and talked with guests from around the world.
"Since 1999 we have set the long table at rural farms and urban gardens, on mountain tops and in sea caves, on islands and ranches. Occasionally the table is set indoors: a beautiful refurbished barn, a cool greenhouse or a stately museum. Wherever the location, the theme of each dinner is to honor the people whose good work brings nourishment to the table."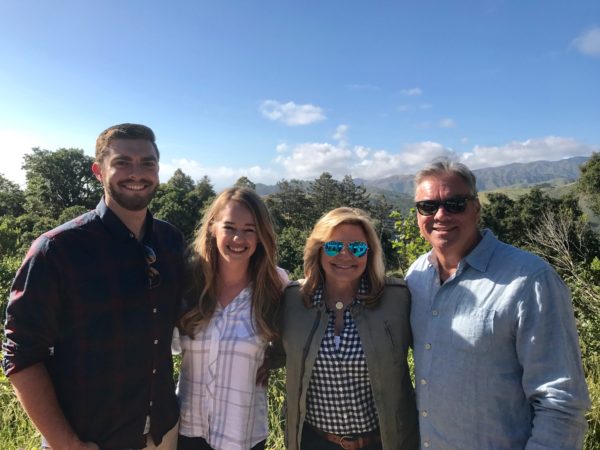 Santa Cruz was our second farm to table dinner with OTIF and although Craig and I love meeting new people, we really wanted to enjoy this experience with our grown children. Both of our kids are culinary travelers too and would appreciate this heavenly feast!
Our children live in two different states, so we invited Nick and his girlfriend Kylie to a dinner in Big Sur and Alex and her boyfriend Brent to one in Hama Hama, Washington in July. Pretty dreamy don't you agree?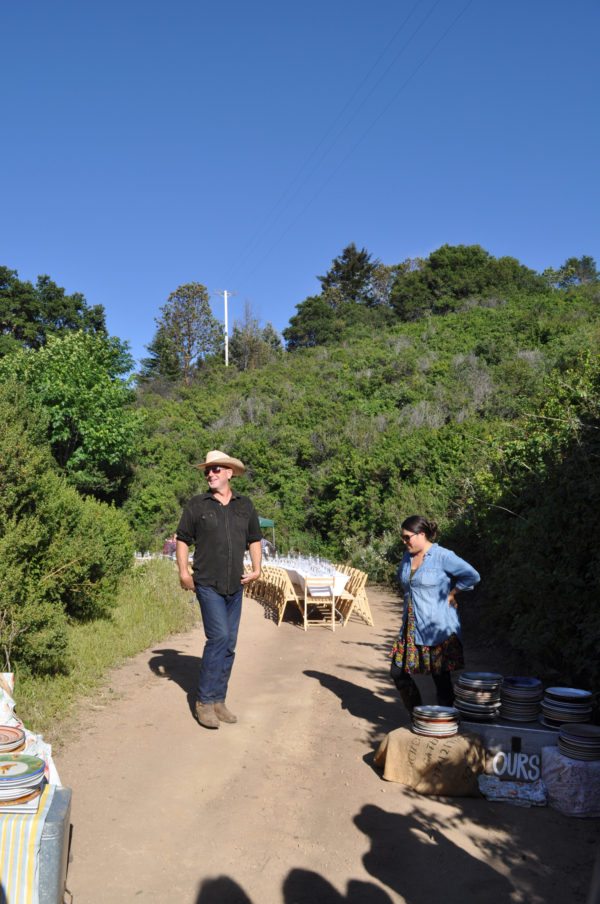 Outstanding in the Field – Farm to Table Dinner
Outstanding in the Field is a mobile culinary feast that travels the United States and the globe to bring together local farmers, culinary artisans and food lovers to share an outdoor, farm to table meal. At each location, at these "restaurants without walls", Outstanding in the Field chooses a local chef to manage the meal preparation to spotlight the local farmers, fishermen, ranchers and vintners. This group effort promotes the love of great food and celebrates ingredients that are chemical free and lovingly prepared.
Since our nest has emptied, we have become a bit more particular and more judicious with how we spend our time. Craig and I tend to search for the experiences in life rather than things to enrich our lives. Eating delicious food, created from responsible, sustainable, organic sources by passionate chefs are the best gifts we could give ourselves! We struck gold with this concept created by Jim Denevan and I want to share it with you once again!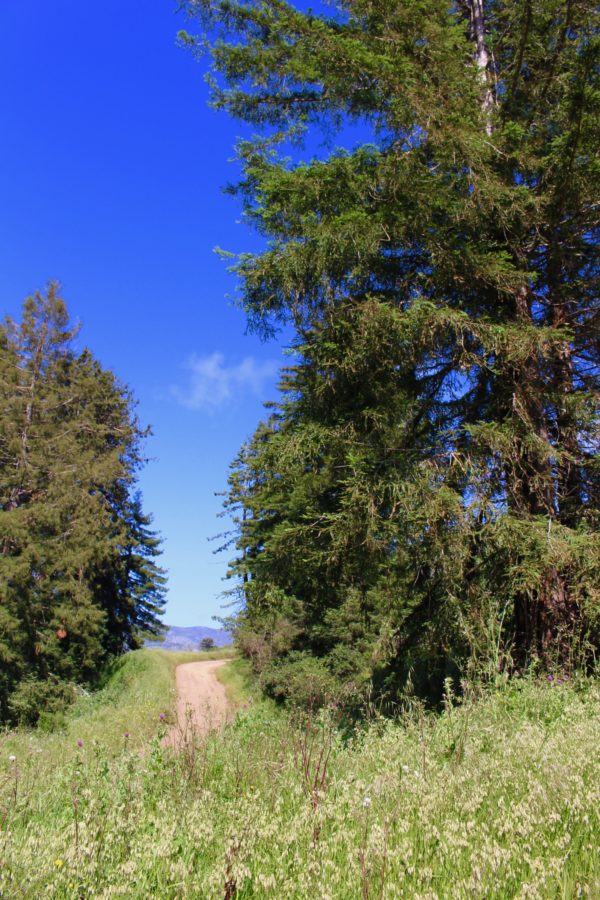 Each OITF dinner is entirely different from the other and the location for our recent culinary adventure remained a secret until we arrived at the designated parking spot on Pacific Coast Highway.  With the Pacific Ocean at our backs, we climbed into vans and drove thirty minutes in and through winding elevations, way deep in to the verdant hills of Big Sur for our culinary feast.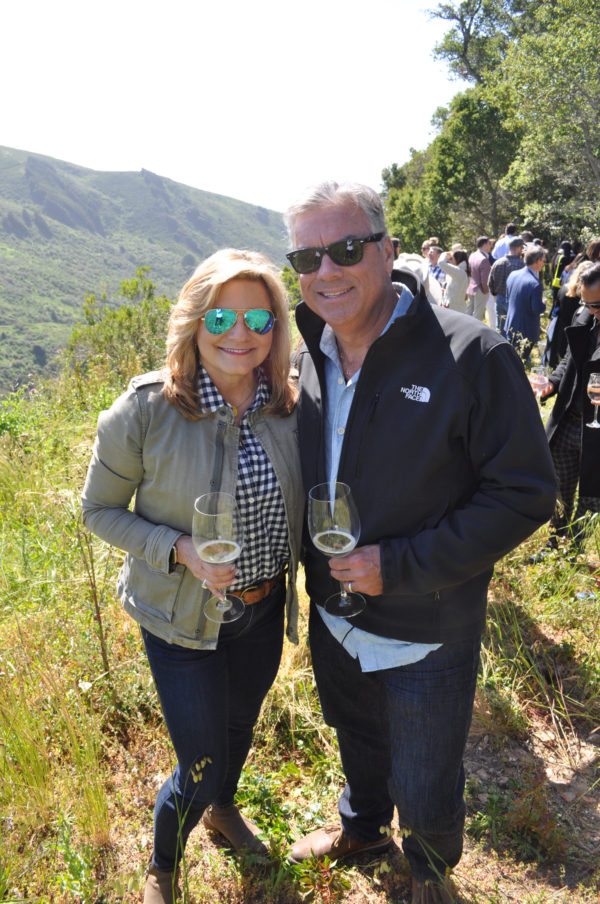 Our adventurous drive (it was quite tricky in spots) ended at a grassy bluff looking out over the valley and we were offered savory bites as Donkey and Goat wines were poured. A pretty awesome beginning!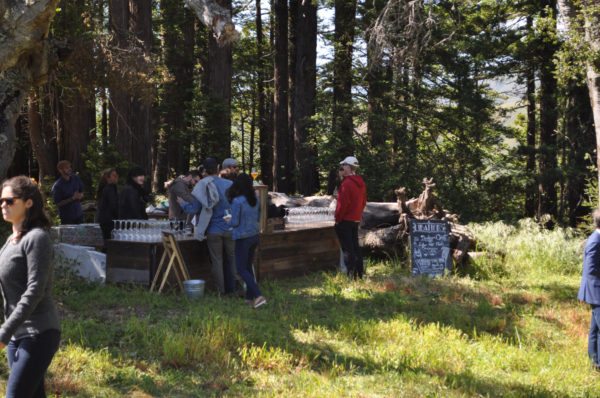 We then hiked (yes literally hiked) about fifteen minutes up a trail to where the table was set for about two hundred diners. The table was so long that it is difficult to discern the exact number of seats. Suffice it say to arrange something of this scale at a remote location is impressive!
The atmosphere is quite relaxed and welcoming, all guests are eager for the evening to begin and were busy taking photos and toasting our good fortune!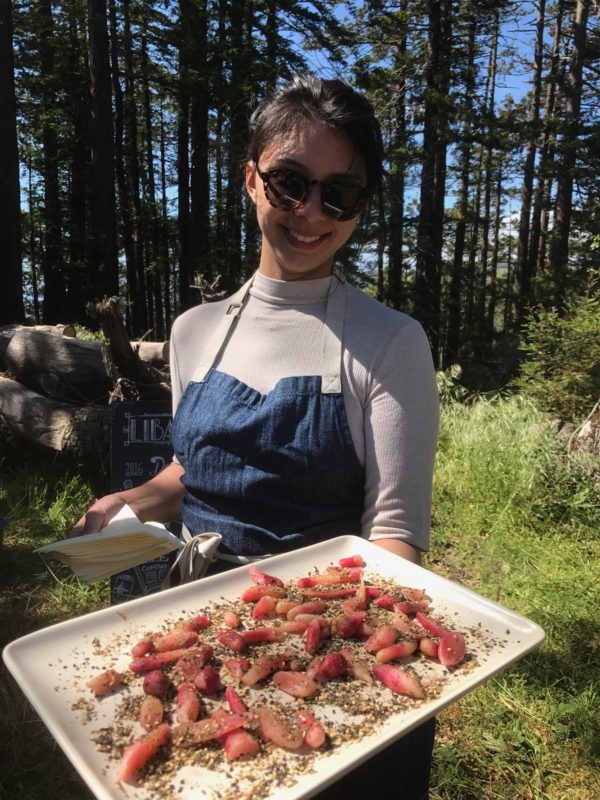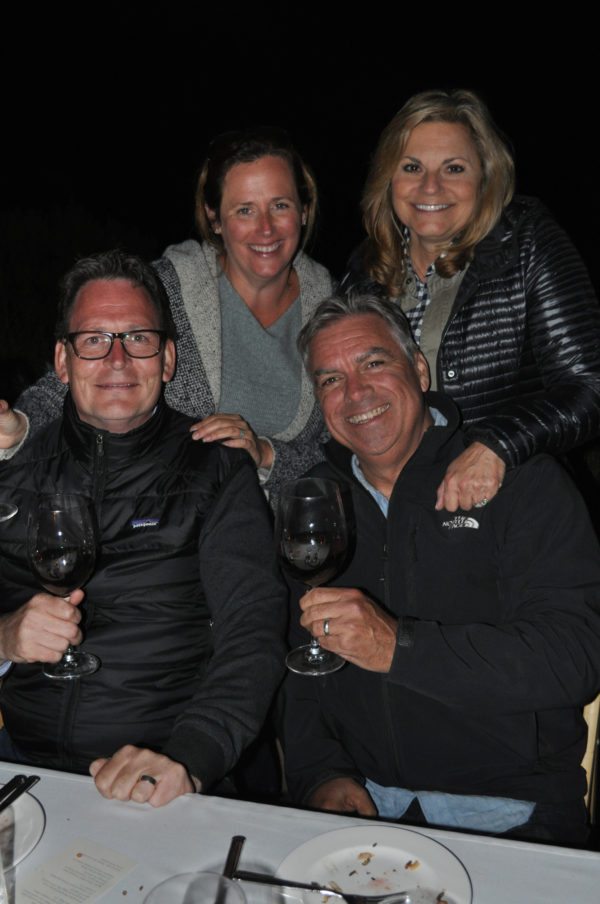 We hit the lottery of table guests for this trip! Our foursome sat in the middle of two fantastic couples that lived in San Francisco and Mill Valley. We exchanged stories, took photos, gave (many) toasts, drank copious amounts of wine and laughed… a lot!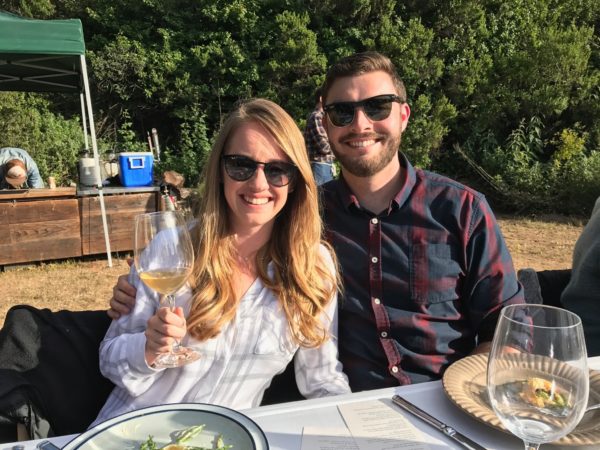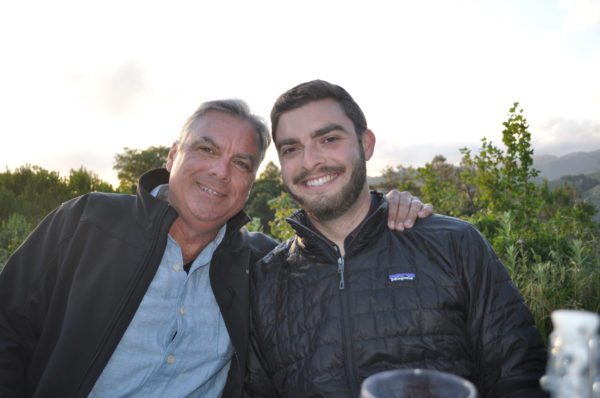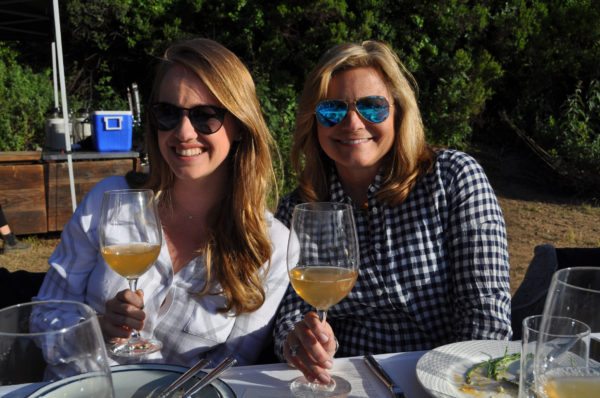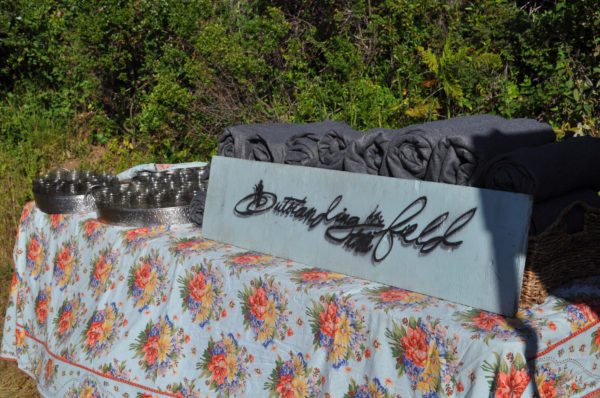 Although we were all strangers, we found many interests in common and the lively conversation of course included tasty food and travel tips! There were four decades represented at our table (50's, 40's, 30's and 20's) and it was refreshing to see that age wasn't an issue at all. Just enjoying a meal with people who wanted to share one with us was quite magical and one that I will never forget.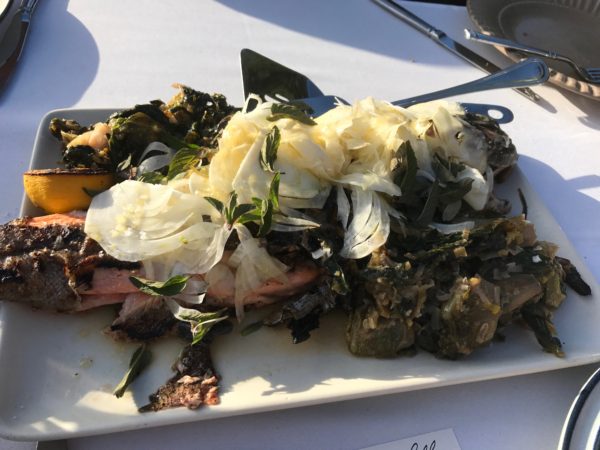 Jim circulates among the guests checking in and offering his personal philosophy about life on the road, relationships with local chefs and the ranchers, farmers and fisherman. His passion for Outstanding in the Field and the mission to connect the diners with the purveyors of this food is refreshing.
It is amazing what you can learn by just listening.
Sitting in the hills of Big Sur by candlelight after a divine farm to table meal was a culinary adventure worth sharing. I hope to encourage you to check out the website and make a reservation for a location that interests you. Spending a special evening like this with Nick and Kylie was truly priceless. Our lives and travel schedules are hectic, but it was such a gift to just sit with each other eating, drinking, and laughing without phones or technology anywhere near us.
You may need to plan for 2018, but make sure you are on the Outstanding in the Field email list so you are alerted when the new schedule comes out.
Please give a special round of applause to Susie and John Moon of Big Sur Natural Beef, Brett Cooper and his team from Aster in San Francisco, John and Tracy from Donkey and Goat and Jesse from Almanac Beer. The meal was outstanding!
More of our meal ~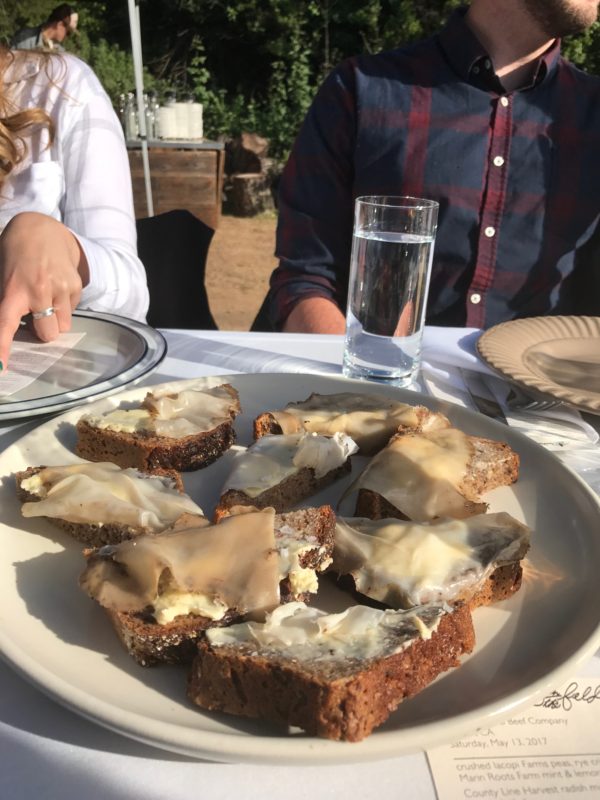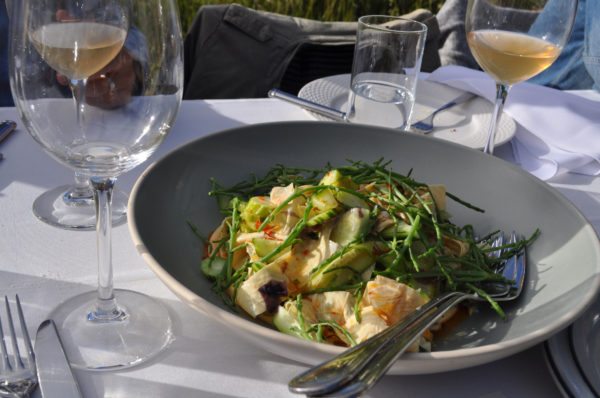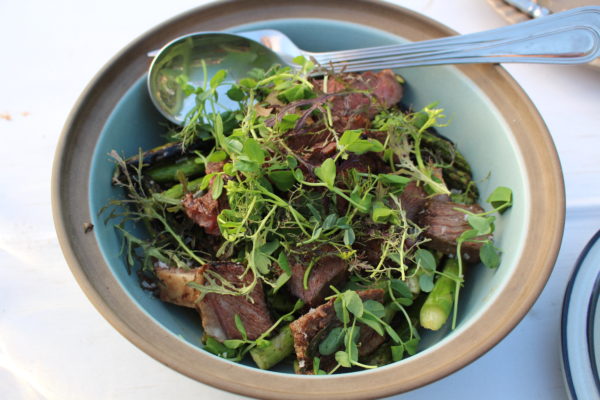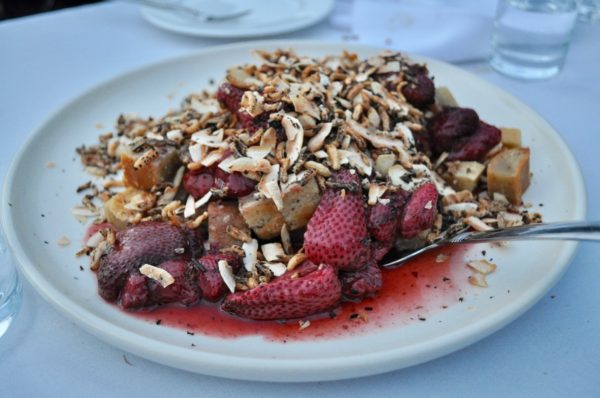 Wines served by Donkey and Goat
2016 Lily's Pet Nat – Anderson Valley
2016 Sauvignon Blanc – Mendocino Ridge
2015 Twinkle Mourvèdre – Eldorado
2013 Merlot, Blakeman Vineyard, Anderson Valley
Beer served by Almanac Beer Co. – Tiki IPA & Biere de Chocolat
You can learn more about our other Outstanding in the Field dinners in these posts ~
A Magical Meal on the Beach by Outstanding in the Field
A Memorable Farm to Table Meal by Outstanding in the Field
---
Great information is meant to be shared! Please forward this post to your friends and family!
Follow us on Twitter, like us on Facebook, check out our photos on Instagram, or pins on Pinterest