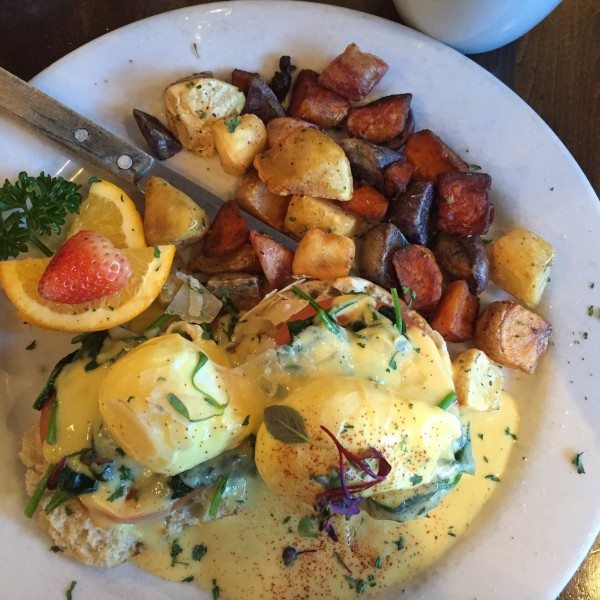 Follow me to the best brunch in San Francisco ~
Knit beanies, Northface slickers, jeans, fashionable rainboots and Jack Purcells were the uniform of the day on a very rainy Sunday in downtown San Francisco. So where are all the twenty-somethings going for the best food I have had in quite a while? Sweet Maple.
Brunch is definitely the "in" thing~
We love brunch because it solves the breakfast/lunch dilemma in our family. My favorite meal of the day is breakfast and Craig would rather have hot tea and nothing for breakfast. Boring. So on the weekends we can compromise with going out for brunch and also because "brunching" is such the happening thing these days! We often take a long walk afterward and burn off a few of the extra calories. This one large meal counts for both breakfast and lunch – the perfect plan!
Our son Nick has been trying out several great spots in San Francisco, but currently his favorite brunch spot is Sweet Maple. He was clearly not alone with his enthusiasm. The restaurant was absolutely packed with exuberant young people, talking, laughing and waiting for their tables to be ready. The din was so loud that it was nearly overwhelming, however this only proved just how great this place really is!
I'm not sure whether the attraction to Sweet Maple is the hip neighborhood of Lower Pacific (Pac) Heights, the bottomless Mimosas or "Bloodys", lively atmosphere, or mammoth portions of delicious food, but we hit the brunch jackpot for sure!
Although it was crowded, the waitlist went quickly and efficiently and was absolutely worth every minute. We were happy to stand with our son, crammed in the entry, watching the rain and catching up on his life in San Francisco.
Best Brunch in SF? Sweet Maple takes the win, for sure!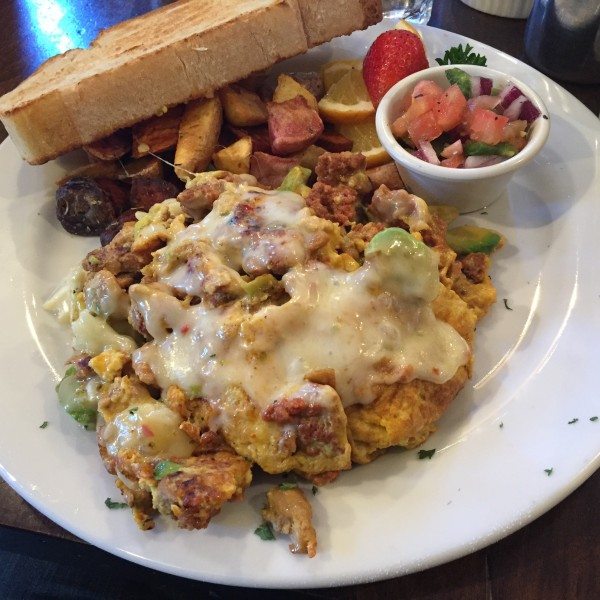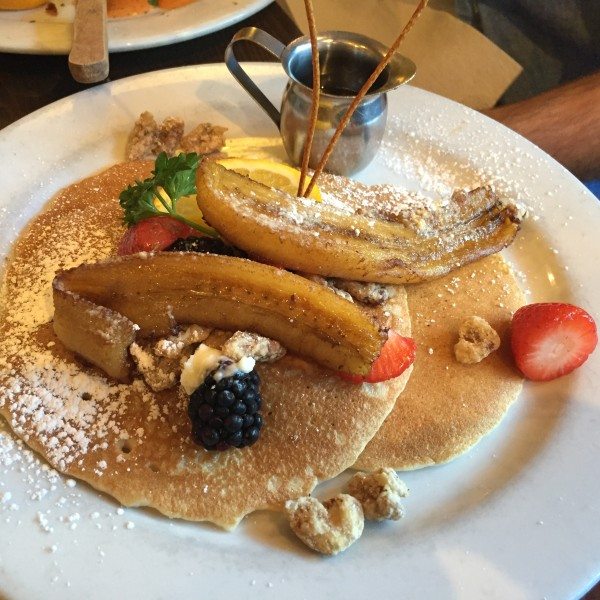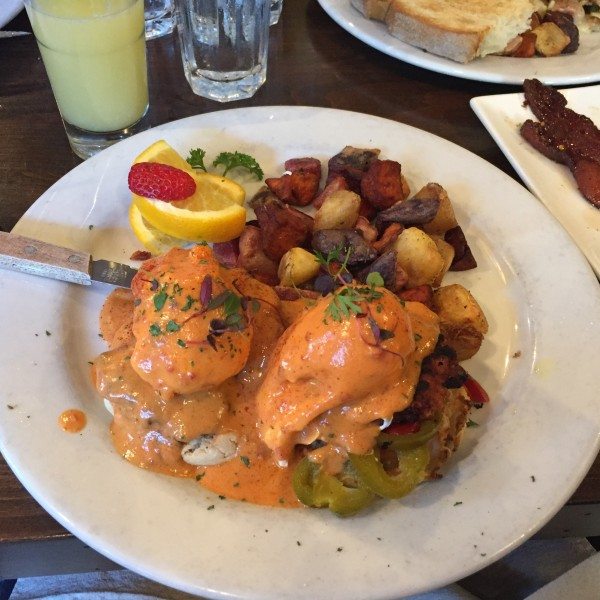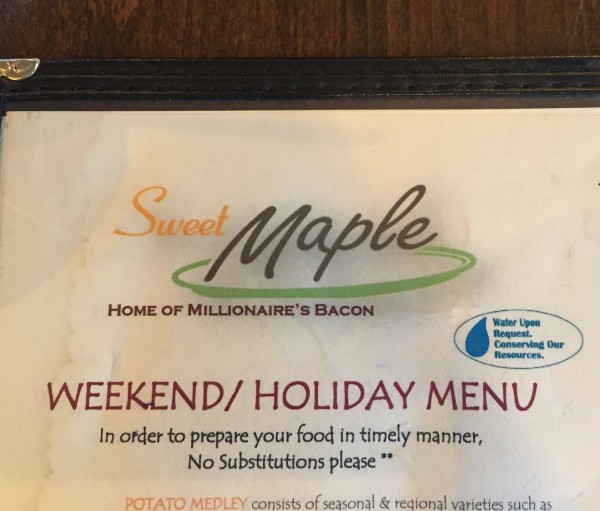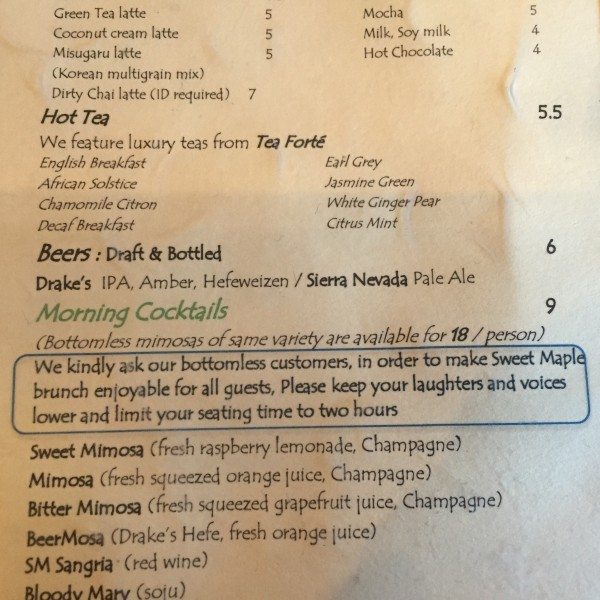 How cute is this? Kindly not get too rowdy and don't drink here all day. I think that is a reasonable request.
 Oh yes! The Millionaire's Bacon…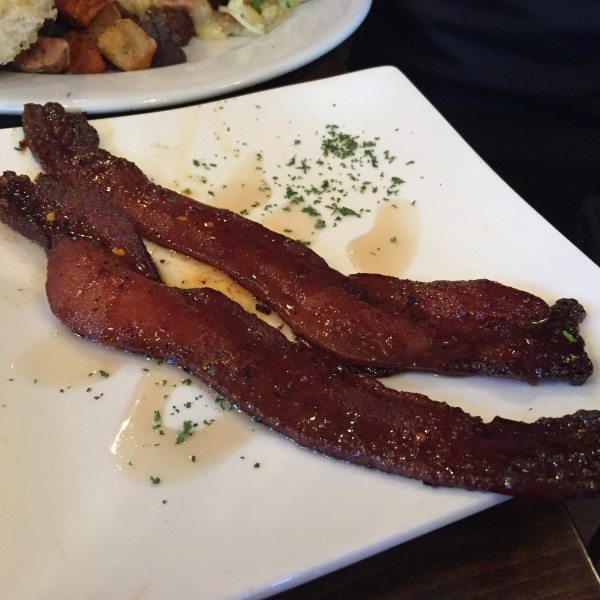 I don't even eat bacon, but I took a bite and it was DELICIOUS, SWEET & PEPPERY.
When in San Francisco, don't miss Sweet Maple! They don't take reservations, but they offer aromatic free cups of coffee while you wait.
2101 Sutter St
San Francisco, CA 
415 – 665- 9169