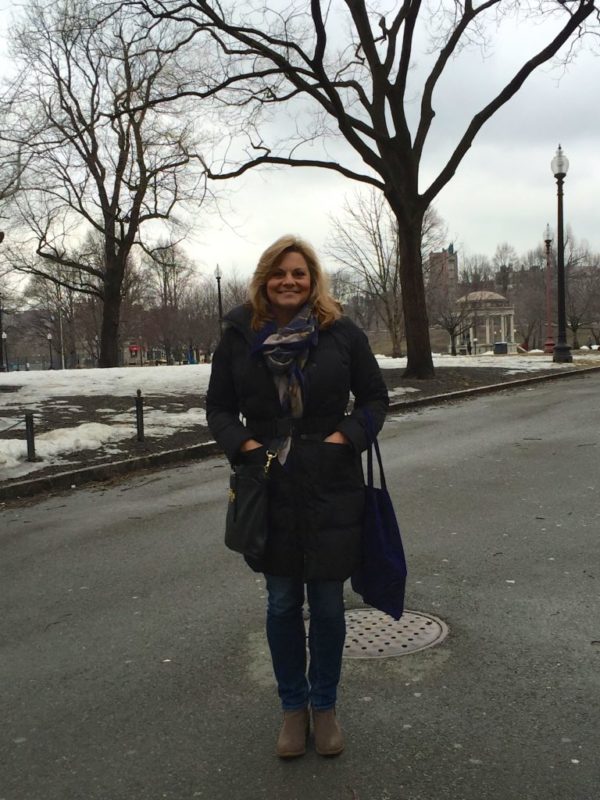 It has been a busy few weeks and I am just now getting around to sharing my experience of "Blogging My Way to Visit Boston". Just a few days after we returned from our amazing vacation in Costa Rica, I hopped on a plane and flew to frosty Boston! What was I thinking? Talk about a shock to the system! From 90 degrees and HOT to 35 degrees and COLD! As a true Southern Californian, cold weather really isn't my favorite thing and who knew it would be snowing on March 28th in Boston?!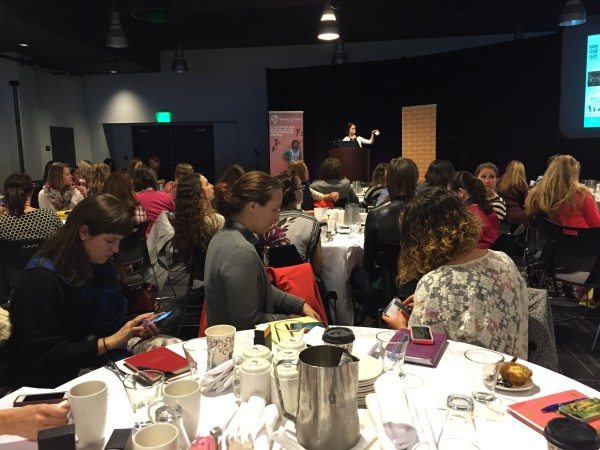 This was a new blogging conference called the Women in Travel Summit that was especially designed for female travel bloggers! Woo Hoo for me, a whole room full of women just like me! I loved it! From the facilities of the chic Revere Hotel, to the dynamic sponsors, fantastic goodie bags, entertaining speakers and friendly attendees, it was quite an impressive conference. I was so glad I made the decision to attend because the entire experience was so enjoyable, inspirational, as well as educational. The WITS conference was jam-packed with activities and parties, but there was still enough time for me to stroll through Boston and take a fantastic tour from On Location Tours.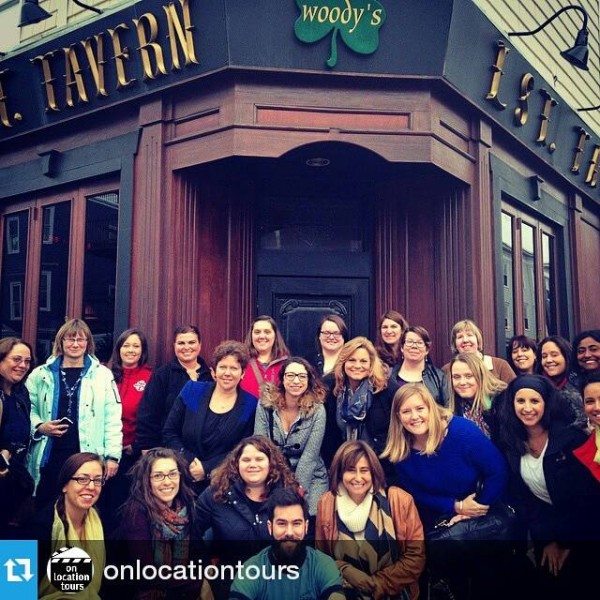 On Location Tours
Twenty five happy travel bloggers climbed into a very comfortable bus complete with video screens, snacks and Javier, our entertaining tour guide. We were treated to a fantastic tour of Boston's television show and movie sights! Just stop and think about how many classic movies have been filmed there. You may remember The Departed with Leo DiCaprio and Jack Nicholson, or the Oscar winning movie Good Will Hunting with the late Robin Williams and Matt Damon? Or do you remember the crime drama called The Town, written and directed by Ben Affleck which was filmed in the unique neighborhood of Charlestown? Did you see the 2012 comedy,Ted starring Mark Walberg and the animated, R-rated stuffed bear? Stay tuned, they are coming out with a Ted 2!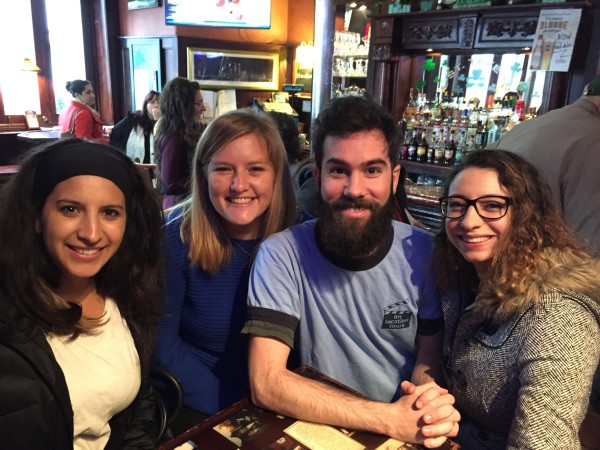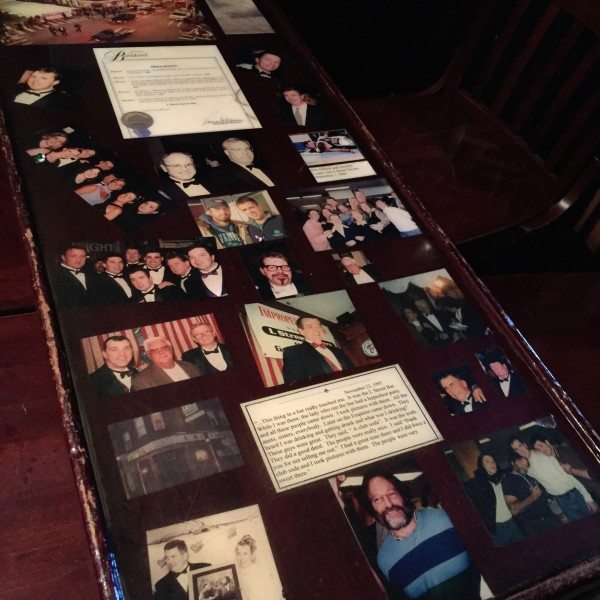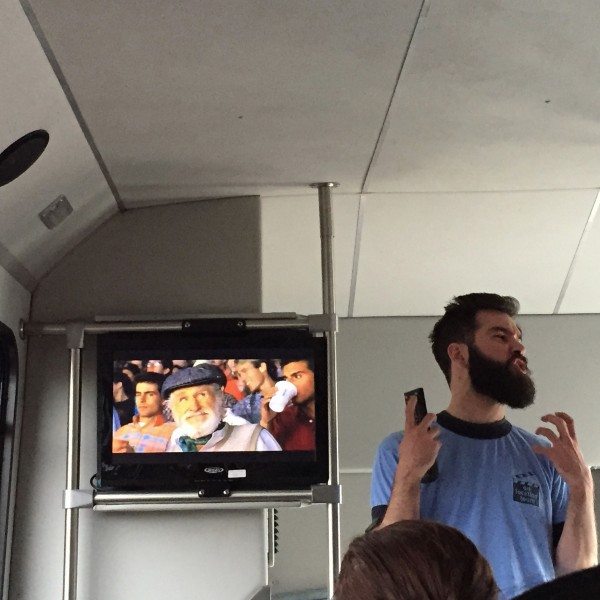 In between locations, Javier would quiz us on movie trivia and point out other famous landmarks all over the beautiful city of Boston. We stopped at Cheers… you may remember, George! I absolutely loved that show, didn't you? I never grow tired of that type of clever writing and dry humor. I was Blown Away (another famous film with Jeff Bridges and Tommy Lee Jones) by the number of incredible films that were shot in Boston.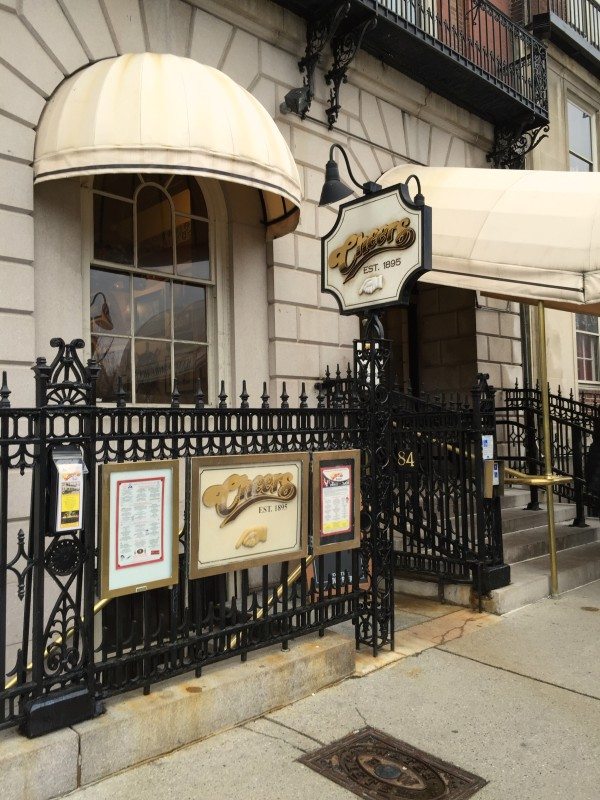 Let us not forget the baseball movies! Fenway Park is one of the most beloved baseball parks in the United States. These Bostonians LOVE their Red Sox! Years ago we took a tour of Fenway Park and our family was in awe of the charming landmark as well as the historic "Green Monster" in left field. Do you remember any of these fan-favorite baseball themed movies filmed in Boston: Field of Dreams, Moneyball and Fever Pitch?
We stopped at the L Street Tavern where several famous scenes from the movie Good Will Hunting were filmed. The owners graciously offered us a free cocktail and we enjoyed the neighborhood bar filled with movie artifacts and photos from the film. Honestly there are so many details that Julian shared with us, I couldn't take notes fast enough! His enthusiasm for the movies was infectious and we were sorry to come to the end of the tour. This is a Do Not Miss Activity for the next time you are in Boston! They also have tours in New York City like The Sex and the City Tour, The New York TV and Movie Set Tour and many others that look so fabulous!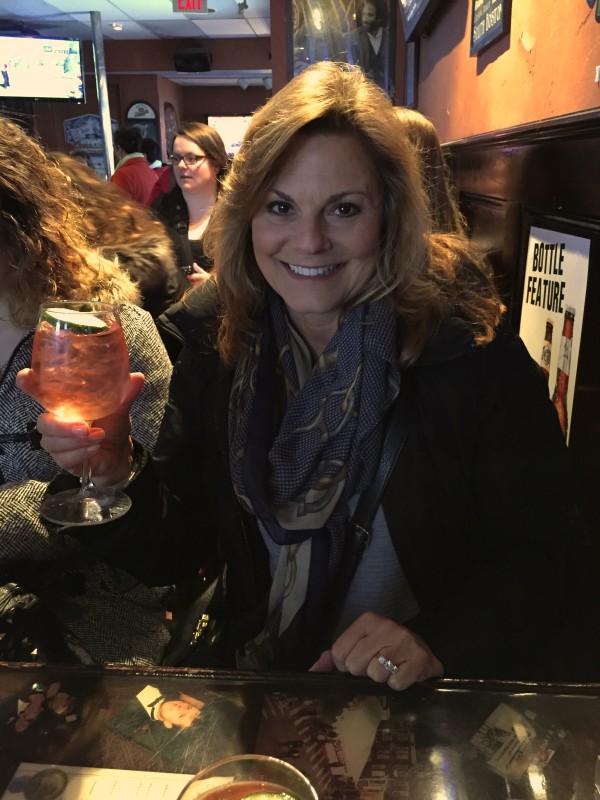 We even received gifts from On Location Tours! ~Thank you!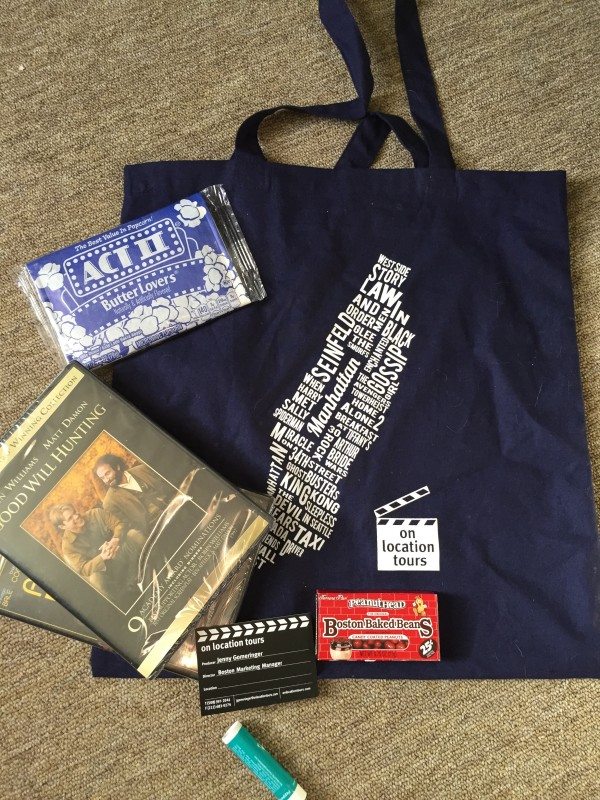 Here are few of my photos of historic Boston!
In addition to Boston's historical significance, the city is distinguished by it's vibrant neighborhoods. Boston's strength, diversity and vitality are all rooted in these neighborhoods and they each have their own personality and distinct appeal.
On one afternoon I stepped out to soak up a little Boston charm and experienced a light snow fall. It was very cold, so I walked fast!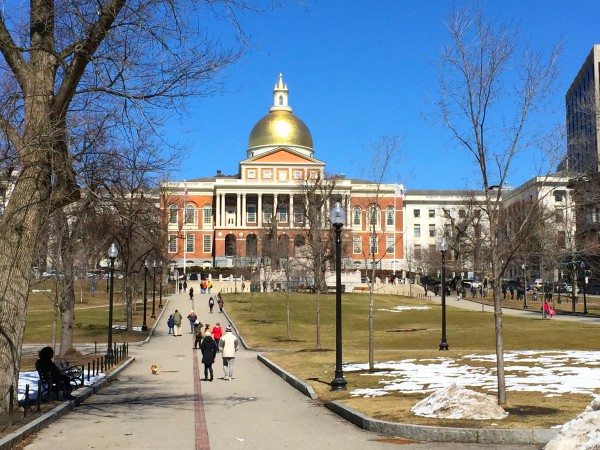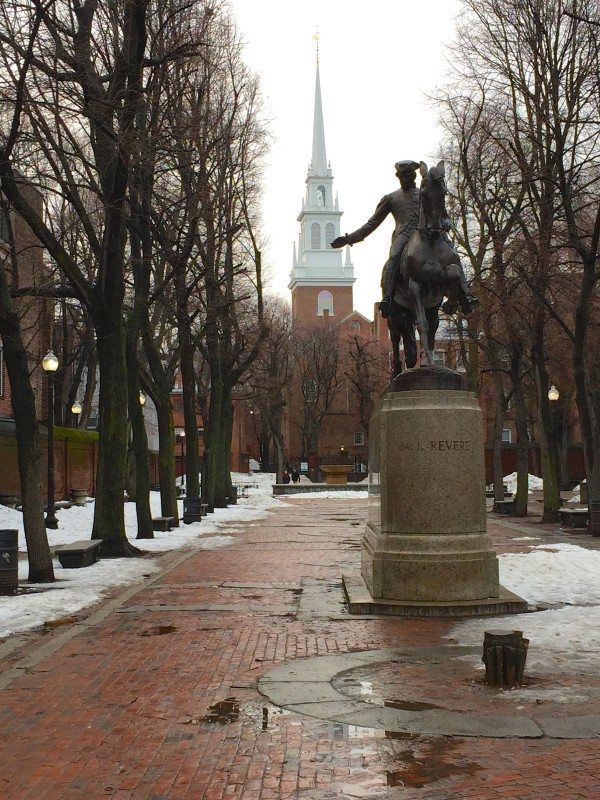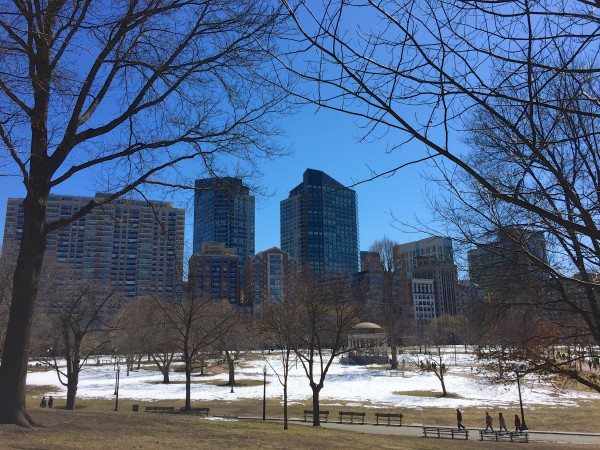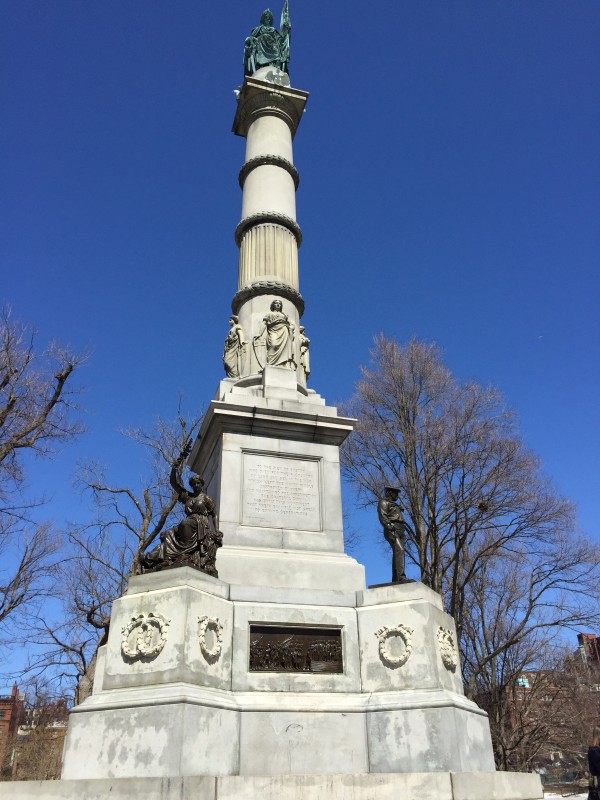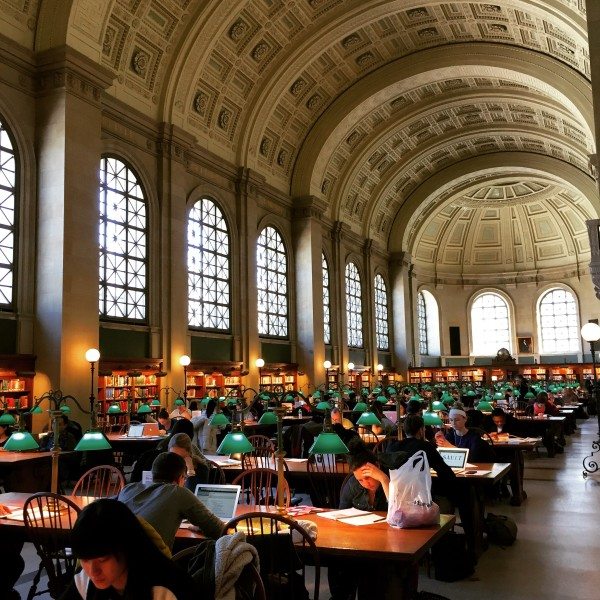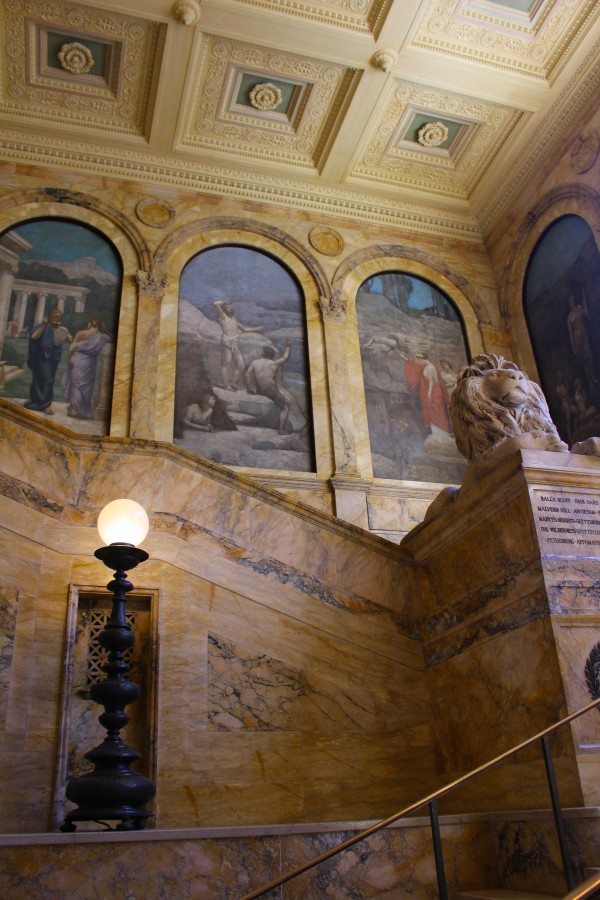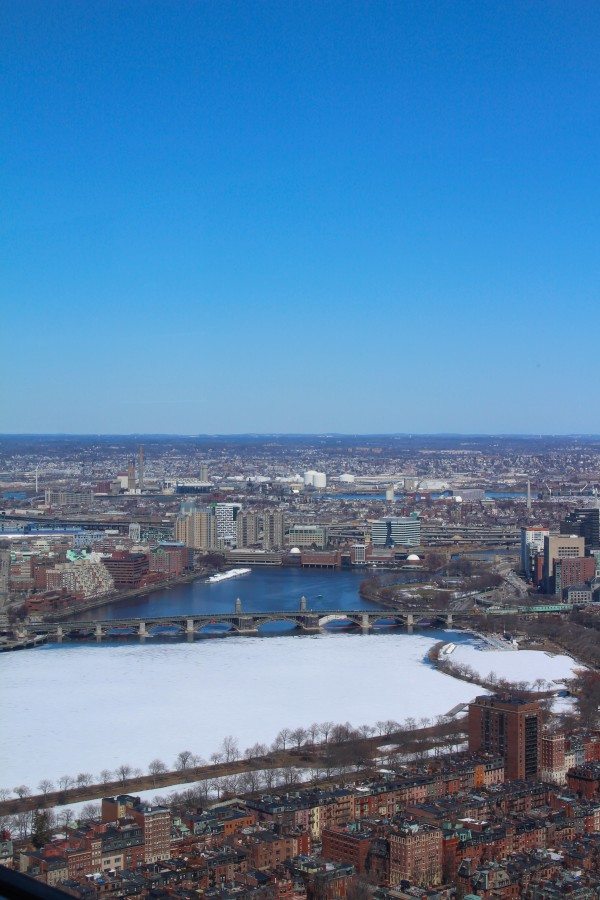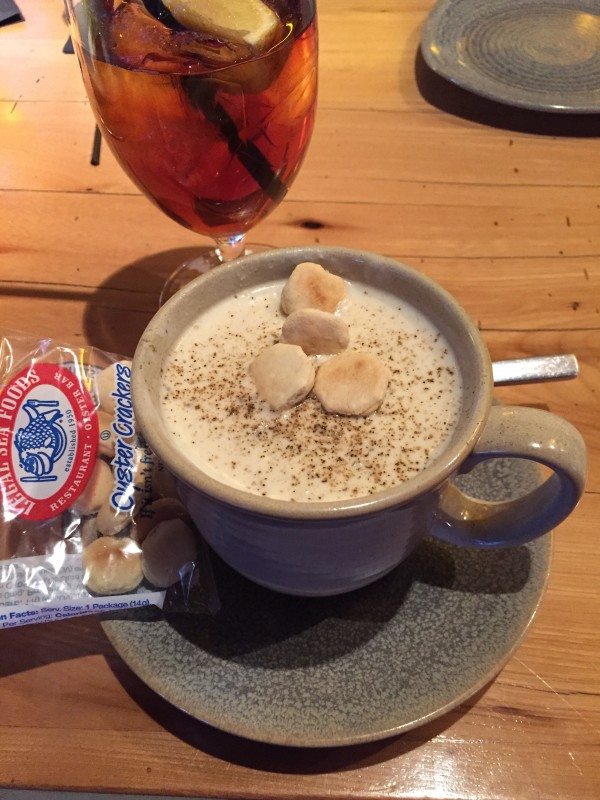 Do you have any plans to visit Boston anytime soon?
Don't forget to sign up for posts via email and to share with your friends!