Please welcome my friend of 20 years who is a fantastic husband, father and friend, Randy Moraitis. Randy is a counselor, life coach and interventionist in private practice in Laguna Niguel, CA. He founded CarePossible to provide free mental health and addiction care to low-income families and veterans. On the eve of Veteran's Day, I felt it was the perfect time for him to share his personal adventure with all of you! Thank you Randy.
---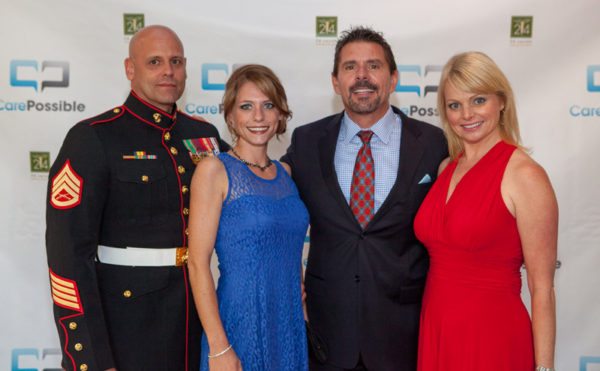 How to find your passion as an Empty Nester ~
Recently, after raising a blended family of five, my wife Kim and I became empty nesters (unless you count our Morkie named Rambo).
One of the best parts of being an empty nester is having more time and freedom to pursue one's passion. My passion is helping those affected by mental health and addiction issues—specifically low income and military families.
After over a dozen years leading large mental health counseling and addiction recovery programs in some great mega-churches, I became exasperated by the number of people who finally get to a place where they really want help for their issues, but because they lack resources they end up slipping through the cracks of society, sometimes overdosing or committing suicide, or at the very least never living a life of purpose or contributing to the community.
After wrestling with this holy discontent for some time I decided to get on the solution side of things so I launched the nonprofit foundation CarePossible. The mission of CarePossible is to provide free mental health and addiction care to low income and military families. We also raise awareness and fight stigma related to these issues through community events and social media.
Our first child to leave the nest joined the military, and served twelve years, including two tours of the Middle East. Our second and third kids to leave the nest both married Marines who've served multiple combat tours. This has given us great insight into the issues facing veterans.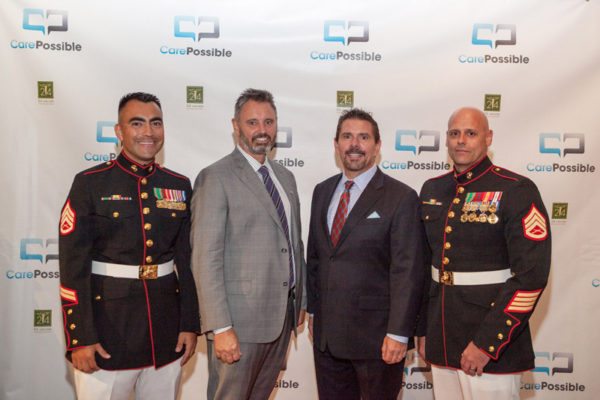 As part of a military family I became very aware of the military suicide rate of 22 per day and the fact that over 300,000 Iraq/Afghan vets have PTSD. Even worse are the long wait periods for veterans to receive care.
At CarePossible we provide free, confidential care for veterans and their families. It really is an honor to be of service to these heroes.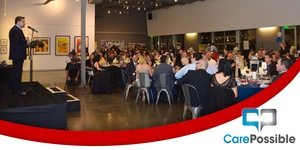 Like many reading this blog—addiction has personally impacted my family. So I am extremely passionate about helping to spread recovery and prevent overdose. Currently there are 129 fatal overdoses daily in our country. At CarePossible we are working hard to reduce that number by providing counseling, coaching, interventions, and, through our partners, inpatient treatment and sober living.
In three short years CarePossible has gone from just an idea, to an organization that is well known and well respected in the mental health and addiction treatment communities. USC's Graduate School of Social Work named CarePossible "Best of Mental Health" on Twitter. We had some very powerful radio ads raising awareness about military PTSD and suicide play to millions of listeners. We've partnered with cities and schools to spread awareness and fight stigma.
Recently, we held our 3rd Annual Salute to the Military. The event was sold out success and we raised over $400,000 towards treatment for veterans and their families.
CarePossible has had many wins over the past three years, but the most rewarding wins for me are when we provide care to folks in crisis and we are able to literally save lives and save families. Many of the folks we've helped have been single moms struggling to care for their families. It is so gratifying to see these families infused with hope and healthy habits.
If you have a loved one affected by addiction or mental health issues and need support, or if you'd like to support our mission, please visit our website www.carepossible.org.
Randy Moraitis can be reached at randy@carepossible.org or by phone at 949-303-8264.
---
Thank you Randy for sharing your inspirational story with us. How to find your passion as an empty nester can be quite an adventure for all of us. It is an honor to hear about your journey and what CarePossible can do for many families!
Empty nesters are making a difference!
Click here to find CarePossible on social media:
CarePossible's website: http://carepossible.org/
CarePossible's Facebook page: https://www.facebook.com/carepossible/
My Facebook page for my practice: https://www.facebook.com/RandyMoraitisCoach/