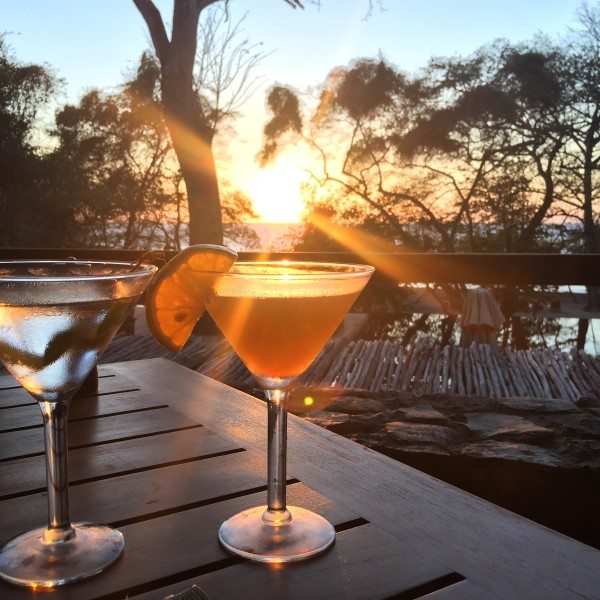 Why are handcrafted cocktails so popular?
Gone are the days of using bottled juices for making cocktails. They have been replaced by delicious freshly squeezed fruit juice and garden-grown herbs. Artisan food and drink is "the bomb" and we are the lucky recipients. Those outdated, average ingredients can be used in a pinch (when stuck on a desert island) but in 2015 a farm-to-table style cocktail is all the rage.
Just imagine if I offered you a Bloody Mary made with fresh tomatoes, crunchy celery, huge, salty olives mixed with fresh lemon juice and high quality spirits. Maybe even add a slice of cooked bacon? Now that is a brunch drink made in heaven! Doesn't that seem a whole lot tastier than punching a can of pre-made tomato juice mix and pouring it over ice? I think it does in a big way!
Recently in the Los Angeles Times there was a full page article about a talented,local bartender, Michael Biancaniello, and how he gathered and foraged for the creative ingredients for his cocktail masterpieces. If you are someone who loves to eat and drink (Isn't that everyone?) you will appreciate the quality and creativity, heart and soul that is put into a handcrafted cocktail.
We have just returned from the vacation to top all vacations at the Andaz Peninsula Papagayo Resort in Costa Rica. Come sit down and hear about what we experienced!
During our stay, we met Clark Jimenez, the reigning Mixology champion of Costa Rica. Yep, there is such a thing! He was so talented and generously shared his cocktail making tips with us. Throughout our stay we sidled up to the bar at the resort's small plates restaurant, Chao Pescao and watched him do his magic.
(If you receive this post via email, click HERE to see the video.)
They served Chao Frijo,a rice and bean dish mixed with lightly salted pork belly smothered in house made pico de gallo and guacamole! Divine! Alongside our appetizers we enjoyed a specialized cocktail designed by Clark. Are you drooling yet? There's more!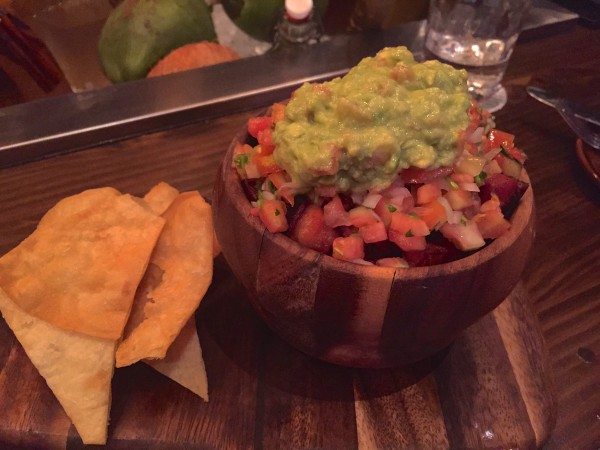 My drink of choice (after tasting several…we only had a short walk back to our room) was the Basil Mojito adorned with a smoking cinnamon stick! The strong smell of cinnamon tickled your nose as you sipped the sweet and sour drink. An unusual but delicious combination of flavors.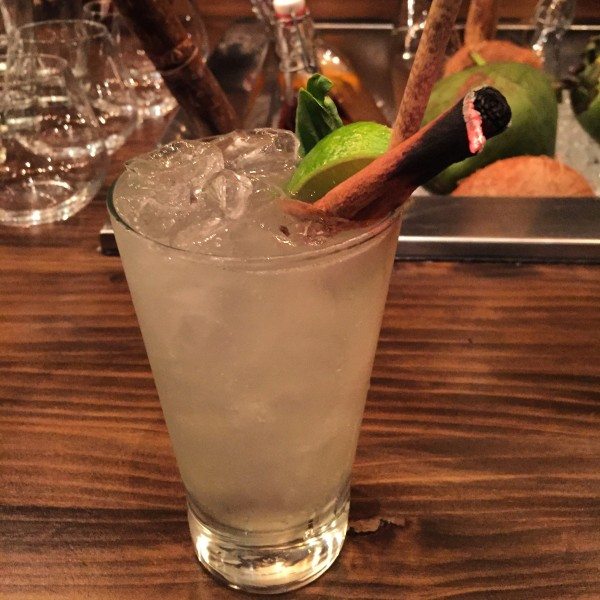 Fortunately, we learned that Clark was going to teach a Mixology class! Along with Craig and I, three other lucky guests sat in on a fantasy class for adults.
He started the class by teaching how to make the Basil Mojito – Craig joined Clark in this video – It was very fun!
(For those of you receiving this post via email, please click HERE to see the video.)
Clark explained how only fresh, high quality ingredients were included in his drinks. He asked us what type of flavors we liked and then made up a drink for us on the spot! True cocktail genius.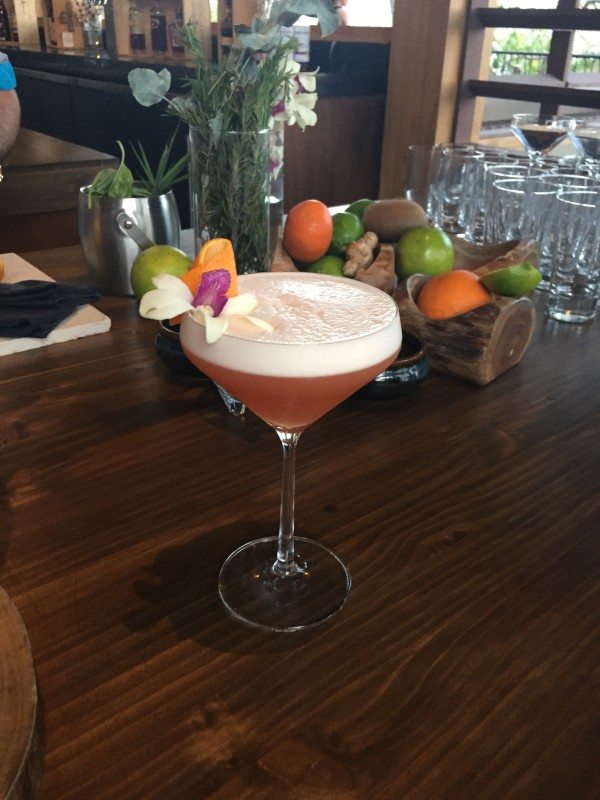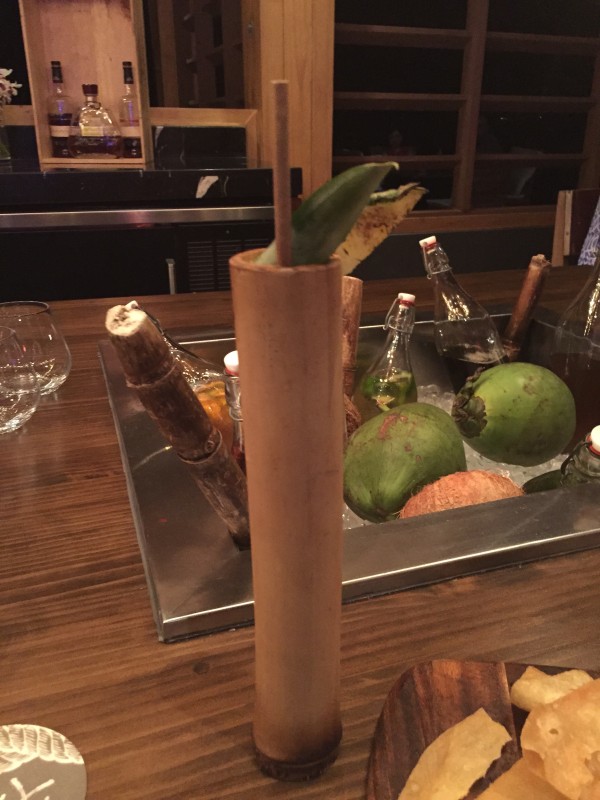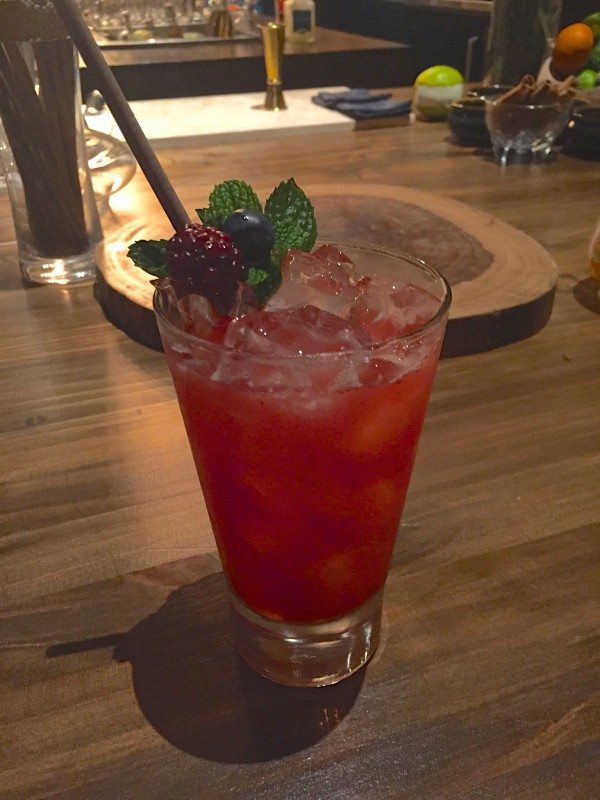 Truthfully, I fully intended upon recapping the recipes of the outrageously creative drinks we imbibed, however my memory is a bit fuzzy! It could be the multiple sips and very fun time we were having, but the notes I typed into my iPhone are a tad difficult to decipher!
Don't dismay, I can give you these details for a couple of the drinks!
Figs & Butter ~ Don Julio Reposado Tequila infused with butter, Grand Marnier, figs, lime juice & chocolate bitters
Basil Mojito ~ Tanqueray Ten Gin infused with basil, Limoncello, lime juice, lime homemade syrup & bitters
Wildberry Tonic ~ Bombay Sapphire Gin, smoked coriander seeds, wildberries & tonic water
Cheers!
 Suzanne