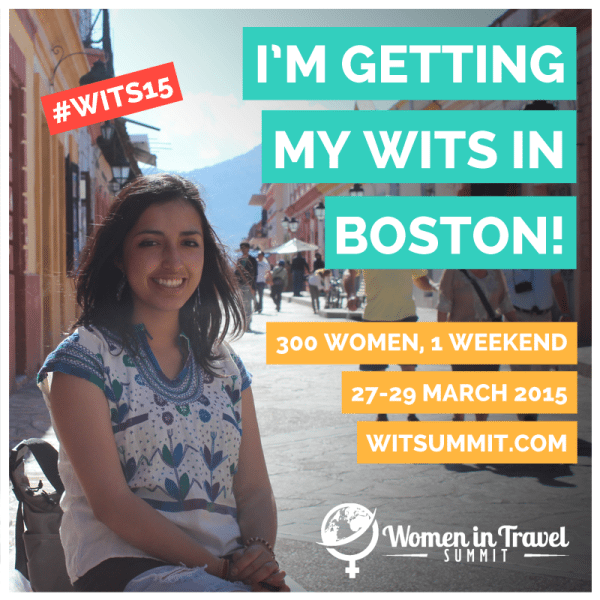 Honestly? What was I thinking? I have just returned from nine fabulously, amazing days at a luxury resort in Costa Rica and I am all warm and relaxed. Today I am traveling to Boston, MA where the weather is ridiculously cold and rainy (especially for a So Cal woman) Yikes!
Several months ago I discovered this intriguing travel summit to be held in Boston for female, travel bloggers. This had my name written all over it. It seemed like the perfect place for me to spread my wings and meet women exactly like me with similar ambitions and desires, all with varying expertise. I am so EXCITED to meet every single one of these talented women!
What is WITS and where did it come from?
The Women in Travel Summit (WITS) is the creation of Go Girl Travel Network, an online community of adventurous, independent women around the world who strive to live globally. WITS educates, inspires and connects female travel bloggers together, while also providing a forum for travelers, bloggers and industry professionals to grow relationships with each other. The first WITS was held in Chicago in March of 2014, and now they are gearing up for the second event in Boston today through Sunday. #woohoo
Fun and Interesting Sessions!
Sessions are offered at beginner and advanced levels and will be broken up into three tracks: The Traveler, The Blogger and The Entrepreneur. Here are a few of the interesting topics:
The Traveler: How to travel on a budget, finding a job abroad, traveling solo, choosing ethical travel solutions.
The Blogger: How to maximize your SEO, basic HTML coding, travel vlogging, using social media.
The Entrepreneur: Building your personal brand, creating a following, working with travel companies and brands.
Every travel-loving woman or ally is more than welcome to come! You do not have to be female to attend, though the summit and all related activities will be focused on women in travel. At the summit you'll find bloggers, travelers, writers, PR/brand representatives, entrepreneurs, nonprofit organizations, developers, coders, teachers and more.
WITS is committed to diversity, and we aim to make our events inclusive for attendees of any ethnicity, religion, sexuality, gender, expression or ability. Love it!
Family Time
Craig is meeting me there but will be working with his Oracle team from the Boston office. It worked out perfectly! The Empty Nest is traveling to Boston and we can work simultaneously, how efficient! What a bonus!!
Check out my Instagram @suzannestavert and also look for the #WITS15 hashtag to see all of the other bloggers and their fun photos.
Talk soon,
Suzanne