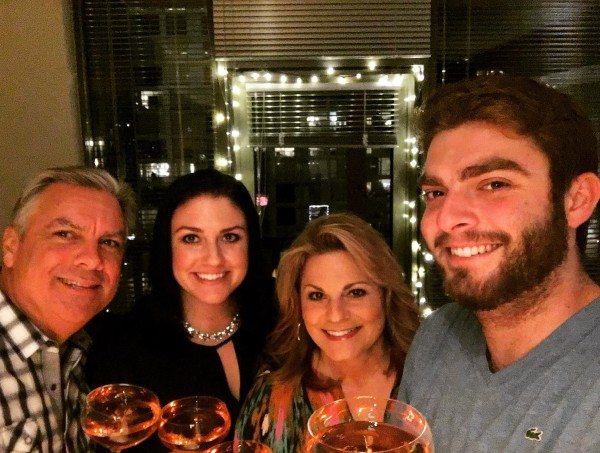 Christmas with our adult kids is different now. Not bad different, just different. Change is inevitable and as our children get older, they take on new interests and their Christmas wish lists have gotten much smaller. Visits to local, intriguing distilleries, trying new cocktail bars and great restaurants and going to the movies is now the order of the day. They prefer money over gifts. They check their emails and texts. They watch football and play in football fantasy leagues, have a boyfriend, a girlfriend and are quite competent in the kitchen. Times are different, but I like it.
No more assembling toys, taking bites of Christmas cookies and preparing for Santa's arrival. I made the mistake of listening to a couple of Christmas albums that I used to listen to when they were young. These songs sung by Celine Dion and Harry Connick Jr. caused me to cry remembering those holidays from their childhood. Longing for those times from years ago, yet understanding that they are gone forever.
Where did those years go? I know that we enjoyed every single minute from then until now, yet it somehow seems like it went far too fast. Christmas with our adult kids is the new Christmas. Just wait until they get married and have their own families. That is just around the corner and I need to ease in to that one.
In addition to loving our adult children, I like them tremendously. They are interesting, our conversations are topical and the banter is fun. However, when the son teases the sister too much, then the tempers can flare.
Of course Christmas is truly in our hearts, but my head still longs for the clock to slow down and for them to not live so far away. How easy was it when they lived in our house? They just came downstairs and they were available for hugs. Now I have to wait several months at a time to see their lovely faces in person.
I enjoyed Christmas this year, it was adult, energizing and frankly… pretty darn easy. Although I actually cooked way more than I have in a while. Now that the nest is empty, we go out so much more or just put meals together, a little of this and a little of that. It was fun using our favorite, family recipes for the holidays. Cooking in our temporary and very small apartment in downtown Seattle was certainly different and quite a challenge. I had to laugh at how little available space I had to work with.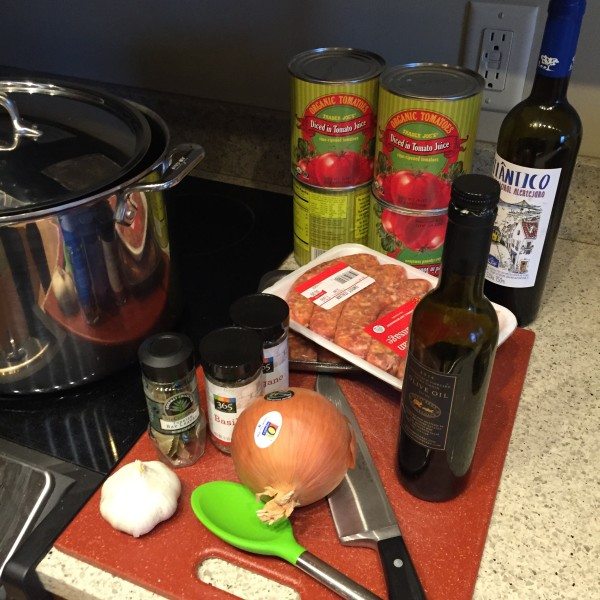 Before we moved we had a huge island and cupboard full of every kind of casserole dish that I would ever need. This year I borrowed from Alex and we pooled our resources, much like a college student would.
When was the last time you borrowed a pan in order to complete the meal you were making? Seriously, this is sure a paradigm shift. Living this way is temporary, we should be able to move back in to the completed fixer upper in April (only two months later than we hoped).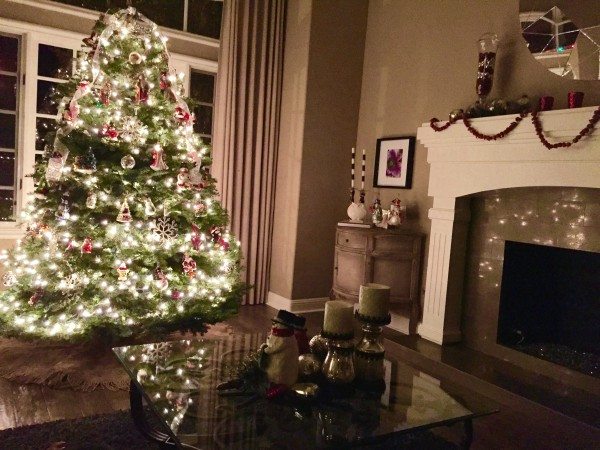 In 2015 my life has turned upside down with lots of difficulties and challenges, but knowing that Dad is still so thrilled to have us move near him makes the sacrifice easy.
I love the reconnection with my brothers living so near by and to rekindling old friendships and establishing new ones too in Pasadena.
I look forward to 2016, with exciting plans for Adventures of Empty Nesters, the completion of the house, settling in to Pasadena, staying put for a while. I traveled a lot last year (19 trips plus back and forth from Seattle to Burbank) and really enjoyed it, but I plan to rein it in a bit and maybe travel a little less.
My mom is looking forward to having me back in Pasadena so we can do more mother/daughter things, to just hang out and take walks in the neighborhood. Craig's travel schedule will most likely be overloaded again this year and that will cause me to want to travel with him. I will choose new cities to go to, more adventures, more tasty food to sample.
I hope you and I will connect more and keep in touch. What you think really matters to me. I love to know that someone is reading this and hopefully enjoying it!
Happy New Year to you and I wish you all the blessings you can handle and then the strength to handle even more.
Love,
Suzanne
I hope you will connect with us on Facebook, Instagram, Pinterest and Twitter and you can always sign up for posts to come to you via email.