Cocktails on a Wednesday? Why? Because we can. We are Empty Nesters.
When the kids were in school and we were driving willy nilly everywhere, we wouldn't have dreamed (or maybe we did) of having cocktails on a Wednesday. Now that the house is empty and the kids are away, we can do as we please and when the "spirit" moves us!
Occasionally, why not enjoy a mid-week libation ? Listen to music, watch a movie or play pool?  A couple of years ago we eliminated our dining room and changed it into a pool table room. My husband would argue that we only used the formal dining room a few times a year. He is exaggerating a bit, but truthfully, he was probably right.
Since we have redesigned that room, we have had so much fun with our family and with our kids and their friends. The pool room turned out beautiful and we are using the room all of the time instead of just a few times a year.
I digress…I was talking about cocktails.
In the last couple of years Craig has been honing his skills in mixology. He uses fresh ingredients, makes tasty cocktails and has become quite the sensation with our family and friends. I am the cook, he makes the drinks. A perfect pair.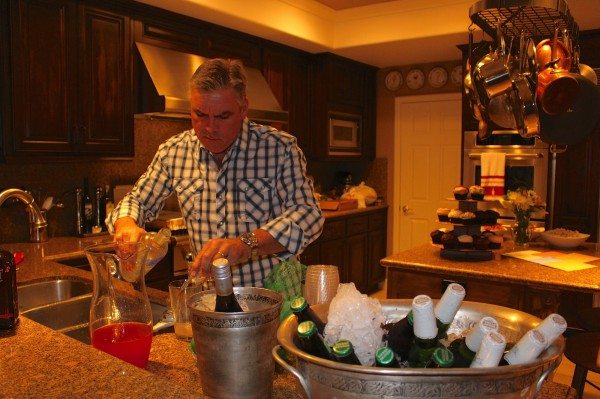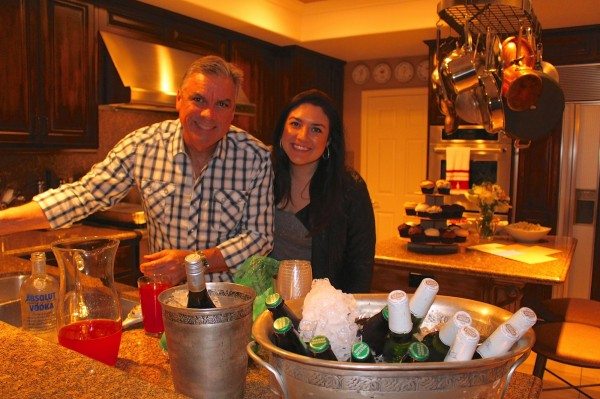 There are many kinds of enjoyable and delicious cocktails on the menus at many of the restaurants we frequent. Some "must have" cocktails are the Moscow Mule, Manhattan, Martini or the infamous Margarita.  These are amazing, but my favorite cocktail of all time is The Cosmopolitan. Are any of you fans of this drink? Well, almost everywhere we go it is my alcoholic beverage of choice and after trying several of them…I have confirmed that my husband makes the very best Cosmo around. In case you wanted to try one on a Wednesday or any other day of the week, here is his recipe!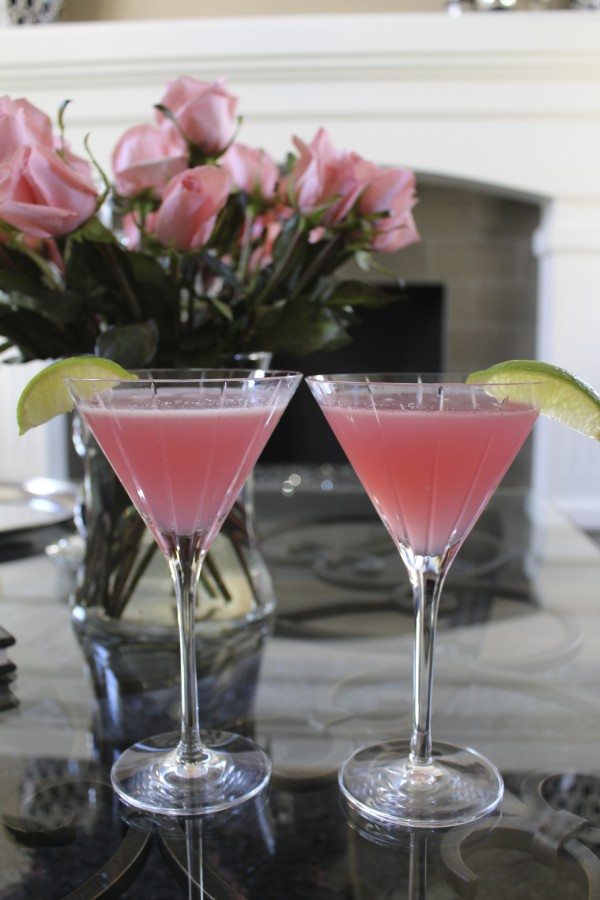 Craig's Cosmopolitan
If you like your drinks icy cold, put your glasses in the freezer for a bit.
For one drink:
3 ounces of chilled vodka
1/2 ounce of Cointreau
Dash of cranberry juice to color "pink"
Fresh squeezed lime juice (1 lime per drink)
In a metal shaker filled with ice, add all of the ingredients together. Shake for a minute or two and strain into a martini glass.