As an alumni and parent of an undergraduate at UCLA, I was thrilled to be featured in the UCLA Parents and Family Program's Bruinlink, the newsletter for the parents of new Bruins. Your student's next chapter in life has officially begun, so what does that mean for you? The transition from high school to college doesn't only take a toll on the student but it has its effects on the parent(s) and family members as well. Although I was writing about our experiences at UCLA, you and your student could have an equally compelling experience at their new college.  Here is my perspective (plus some sage advice). To read it on Bruinlink click here.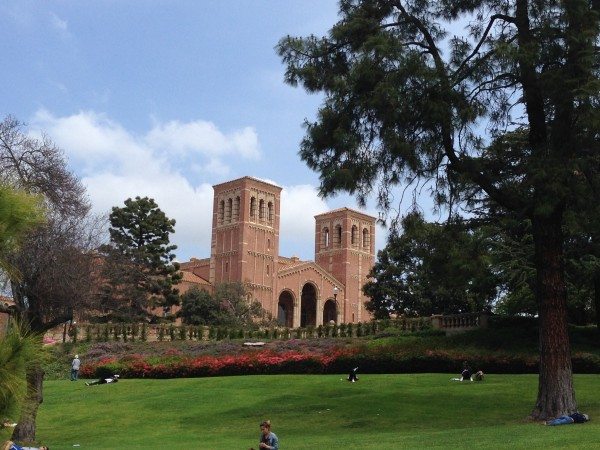 No worries about your student leaving the nest, because they are joining the Bruin Family!
This is such an exhilarating time of year!  As of May 1st, your high school senior has decided where they will attend college… and they have chosen UCLA! Their senior year is concluding and full of non-stop celebrations. You most likely have countless events on the calendar like the sports banquet, the cheerleading banquet, The Prom, "Senior This" and "Senior That" awards. Then comes the grand finale… attending graduation for which we all have a somewhat love/hate relationship. Do you know what I mean? You are so very proud of your child and all of their achievements, yet graduation is so…final.  Unfortunately, you don't have a choice, time marches on whether we like it or not! When my son was young I made him promise he would never get older, he broke that promise and so did my daughter!
Do you have any apprehensive thoughts swirling through your head like these: Will he/she be ok? Will I be ok? How will I live without them? How will I feel when they can live without me? How will I feel when they aren't here everyday? Do any of these thoughts sound familiar? We have successfully sent two amazing children away to college. I actually didn't die when they left, although I felt pretty awful when my first one went away. She went to school in another state, which to me somehow seemed worse. Now that I have a college student at UCLA which is only an hour away, I don't really subscribe to that theory. When they are gone, they are gone, whether it's an hour ride in the car or a four hour plane ride. Your child is still not living in your house and hugging you every day. It is very possible you may not feel any discomfort at all! Lucky you!! Of course we are happy for our child, of course we are excited for their future, but with that happiness comes the occasional tug at your sensitive heart. They are growing up and moving away and the house will be empty.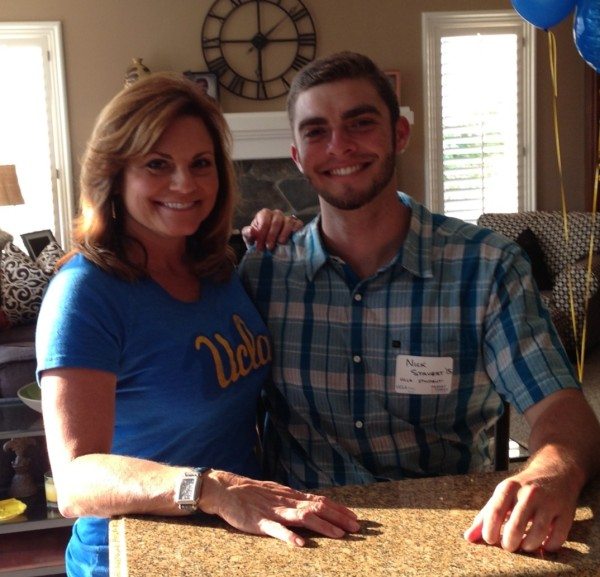 What about the "Almost Empty Nesters"? Perhaps only your first or second child has left the nest, it can still be a difficult transition. Now your house isn't fully empty, but everything just doesn't feel quite right and often times you can't even put your finger on it.  It takes a while to get your balance and to run the family "machine" without all of the original parts. I remember so clearly when my daughter left for college, I still had Nick at home, but I missed her terribly. It may seem like life will always seem a bit bumpy, but I promise it does ultimately run quite smoothly!
As someone who has experienced this twice now, I just want you to know that ANYTHING that you are feeling, not feeling, afraid of, or not afraid of, is very typical and very OK. This is just one more rung on the ladder of getting older. But one of the primary things you need to know is that your child will do fantastic and will THRIVE and so will you…eventually. As a seasoned Empty Nester, I have felt your pain and still do sometimes. However, I hope you will soon realize you are joining a very cool club of Empty Nesters that have sooner or later embraced the Empty Nest and are out there having a sensational time!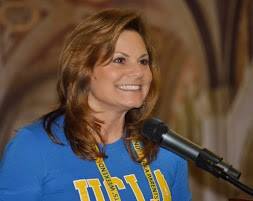 Because I was an Empty Nester, as well as a UCLA Alumni, I was over the moon excited when I discovered the Parents' Council at UCLA. I knew that I would meet other parents experiencing the same things as I was and I could connect with my alma mater at the same time! What a BONUS! I have an opportunity to get intimately involved with the finest university in the world! Everyone will wear blue and gold, not just me! As volunteers we help support exceptional events for the UCLA students. Assisting families on Bruin Day and Parent's Weekend are two of the most rewarding days of my Bruin Year.  On Bruin Day, we volunteered on campus for the entire day, in the sun and wind, answering questions for parents and students. But more importantly, we had the pleasure of observing these families as they experienced an emotional and personal moment. In essence, I was the fly on the wall silently soaking up the joy these families were experiencing. As they huddled over their Bruin Day packets, took photos in front of Royce Hall, bought UCLA t-shirts and sweatshirts and were laughing, squealing and enjoying this new phase in the life of their student. I loved every morsel of it.
In addition to getting involved with the Parents' Council, I decided to fully investigate this interesting world of Empty Nesters. I wanted to know what everyone else was thinking, what they were feeling, where are they going, what are they doing? I created AdventuresofEmptyNesters.com. It is a blog created to help bring together the community of Empty Nesters and Almost Empty Nesters and to discover what was going on in their world.  The website is just five months old and we are having a blast! Why not take charge of the second half of life and hit another home run? The kids are away…it's time to play!
Along with my posts, I invite "Guest Adventurers" to write and share their feelings and "adventures". We all have stories inside of us, why not share them and let these feelings multiply! I certainly knew that for my son Nick, attending UCLA was the perfect choice for him, but it sure is comforting to have a group of friends in the Parent's Council to share it with! I hope you will visit my website and enjoy the connection with like-minded, fun-loving, adventurous people! Come share what is happening with you and your family as well. Congratulations on your new Bruin – there is no better place for your student than UCLA!!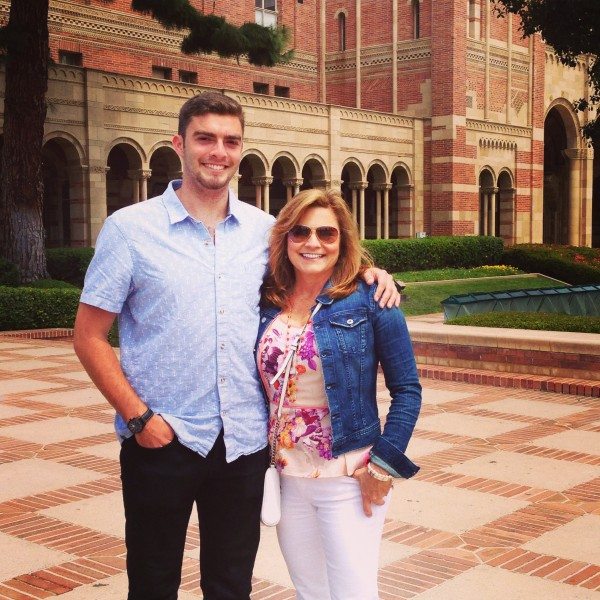 Don't worry about your child leaving for college. Get involved with your college student's new school! You can be a part of their world without intruding on their world! It's awesome!
Suzanne