Are you looking for a great resort to spend the Fourth of July?
Imagine the perfect resort that is casual, yet elegant that offers entertainment for families with kids and can also please the discerning Empty Nester. Although this request is a rather tall order, the Park Hyatt Aviara Resort in Carlsbad, California does an amazing job fulfilling both requirements.
"From atop a high ridge on the shore of Batiquitos Lagoon, a wildlife sanctuary and a place of natural beauty, and overlooking the Pacific Ocean, Park Hyatt Aviara is a AAA Five Diamond San Diego resort that's far from ordinary." Craig and I wanted to get away for the long weekend, but didn't want to travel too far from our home in Orange County so this was the perfect place for us to relax. It was only a forty five minute drive for us and if you are traveling by air, it is an easy drive from the San Diego Airport.
4th of July Traditions
When our children were young, the Fourth of July was one of our favorite holidays. We shopped in advance for our red, white and blue outfits and wore them proudly! In our neighborhood, we have a holiday parade where the kids decorate their bikes, wagons and scooters with streamers, flags and any other red, white and blue regalia. It is truly a charming sight and the neighborhood children absolutely love it! The parade concludes at our community park where we have an In and Out Burger truck and jump houses for the youngsters.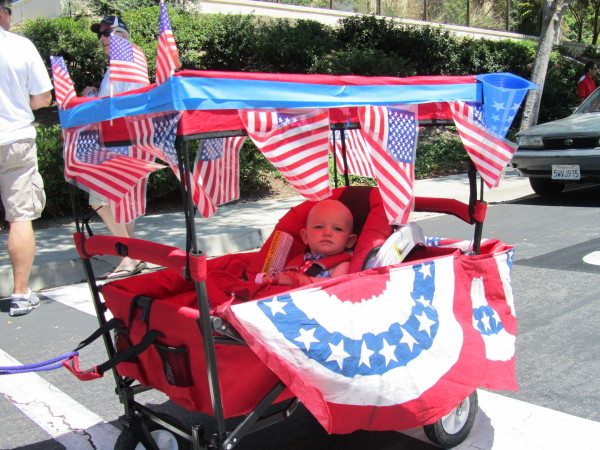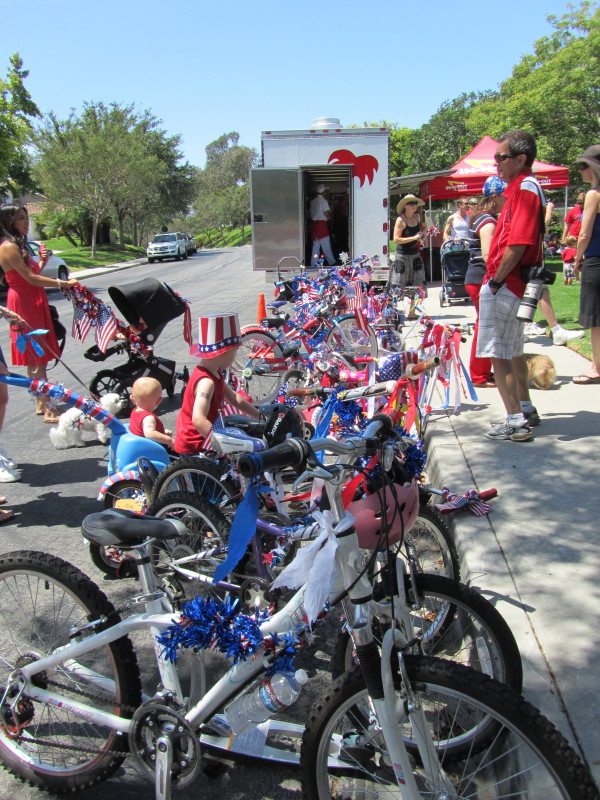 It really is the perfect scenario to celebrate our nation's birthday and enjoy friends and neighbors. We participated in all of this festive activity for many years, but now our kids are 21 and 26 and they have plans of their own that don't always include us. Even during the last few years we still liked to watch all of the young families and reminisce about our fun, family times on the 4th of July.
However, we wanted to try something new so we chose to visit the Park Hyatt Aviara to enjoy the sun and beauty of the landscape and we were thrilled with all of the amenities available to us! The property is 200 acres of gorgeousness and even though there were oodles of families with lots of excited children, there was plenty of serenity to enjoy at the adult pool. There is a long list of activities to choose from at Aviara; golf, tennis, swimming, a Spa, and a natural lagoon walking path. The rooms are lovely and the food and service at the resort is outstanding. The sun, sand and surf is available as well, just a couple of miles away.
As a self proclaimed ambassador for Empty Nesters, I kind of vacillate between still enjoying all of the traditional family events we have always celebrated, and wanting to break out of the mold and create a new adventure. Ironically, this resort allows me to live vicariously through watching the active young families and still enables me to enjoy our freedom of a life with no kids! A perfect situation for this Empty Nester Mom! We most certainly picked an exceptional location to relax and unwind.
 The kid's pool
The young, adorable guests of the resort did not disappoint. Their moms had them dressed to the nines in their star-shaped sunglasses, American flag bathing suits, sparkly hats and beaded red, white and blue necklaces. While lively music played, they could whoop it up in the water park and swim with a gigantic beach ball.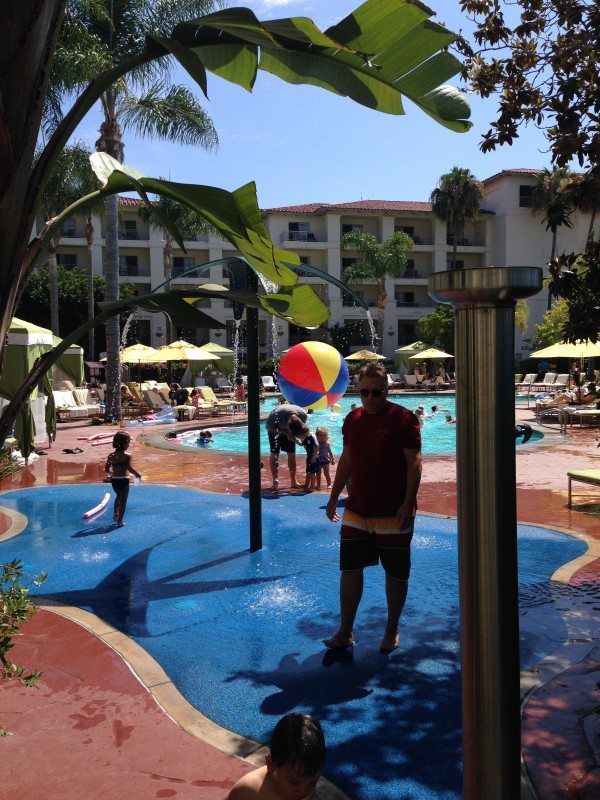 Yet only steps away was our luxurious adult pool with beautiful lagoon views, live music, divine cocktails and BINGO! Yes, for 30 minutes each day they supplied us with a very engaging game of Bingo complete with fabulous prizes. I can honestly say that I have no idea when I last played Bingo! It was super fun and the adults were hilarious with their competitive commentary.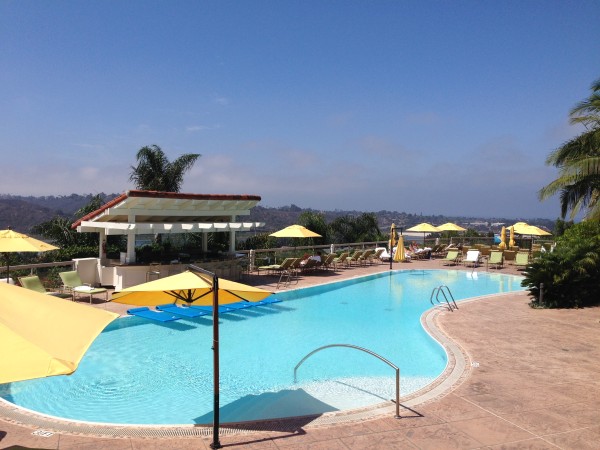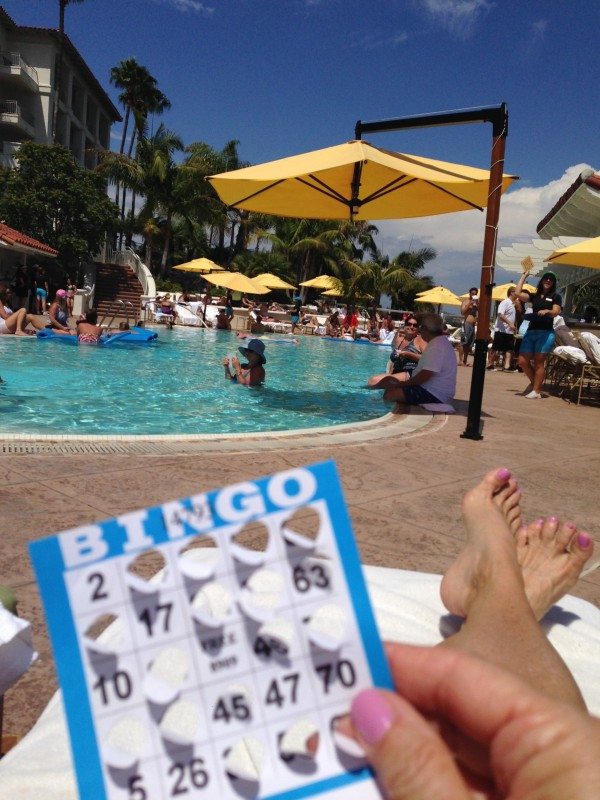 4th of July BBQ and Fireworks Show
No Fourth of July Celebration is complete without an American barbecue and fireworks show. I was so happy relaxing poolside and enjoying our gorgeous view from our balcony that I honestly didn't give too much thought to our holiday dinner and festivities. The Hyatt really impressed us with the spectacular dinner and attention to detail.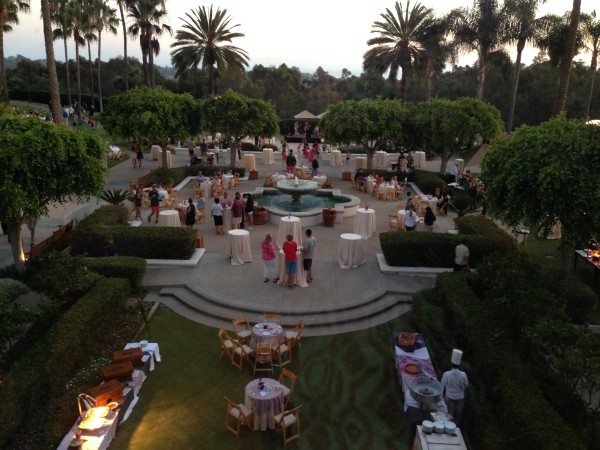 The barbecue buffet was filled to the brim with garlic chicken, sausages, steak, ribs, macaroni and cheese (my fave), grilled asparagus, corn on the cob, stuffed potatoes, at least six types of salads, and a dessert buffet to die for! I know I most likely left out some of the dishes, but this is easily a great representation of the delicious cuisine. Accompanied by live music and cocktail bars, they even included a kid friendly buffet just for the children which was only two feet from the ground – so clever! The Park Hyatt Aviara left no stone unturned and even offered a friendly chef, hand delivering bright pink cotton candy!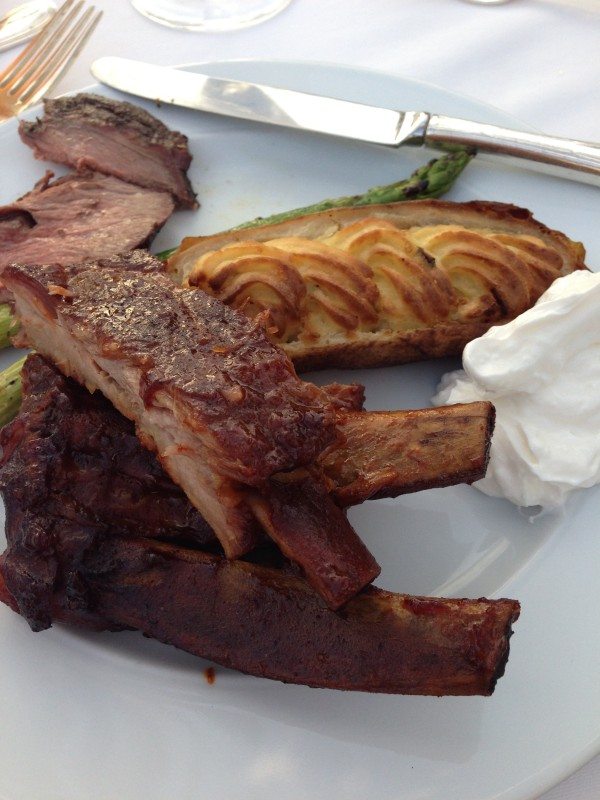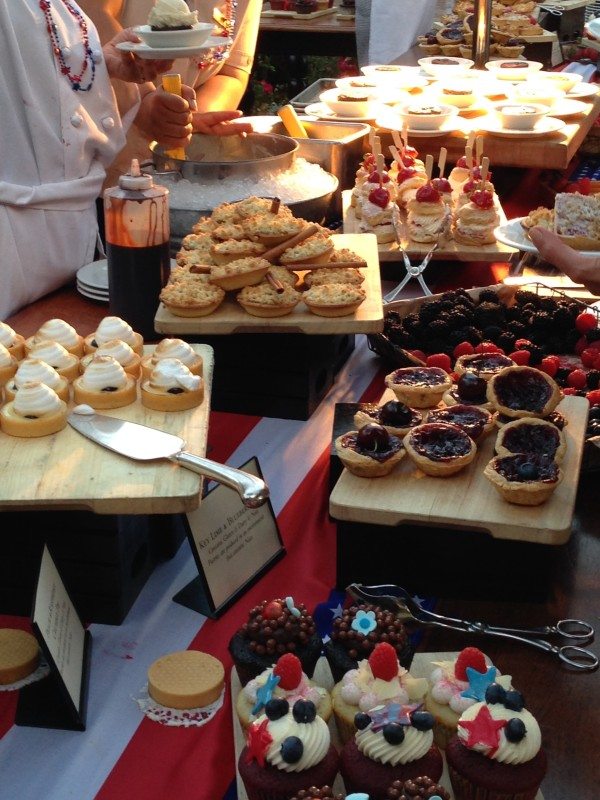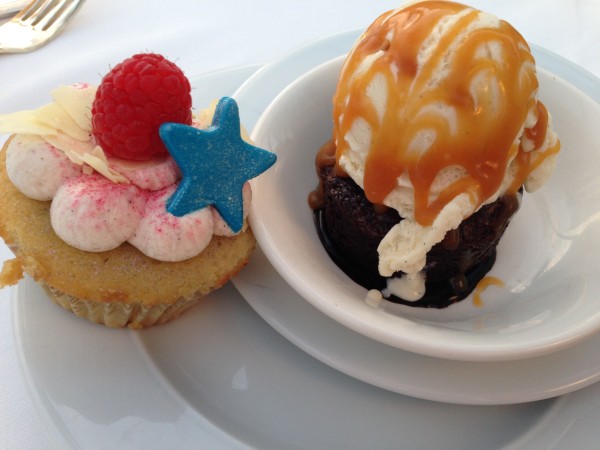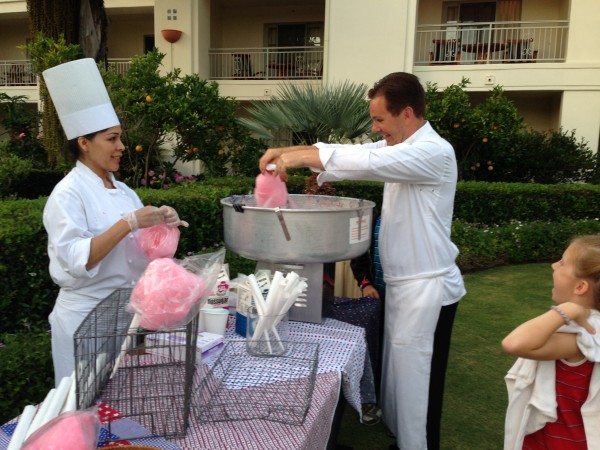 We were so impressed by the Park Hyatt Aviara Resort and their festive and delicious 4th of July Celebration. Even the fireworks display made us feel like they created it just for us!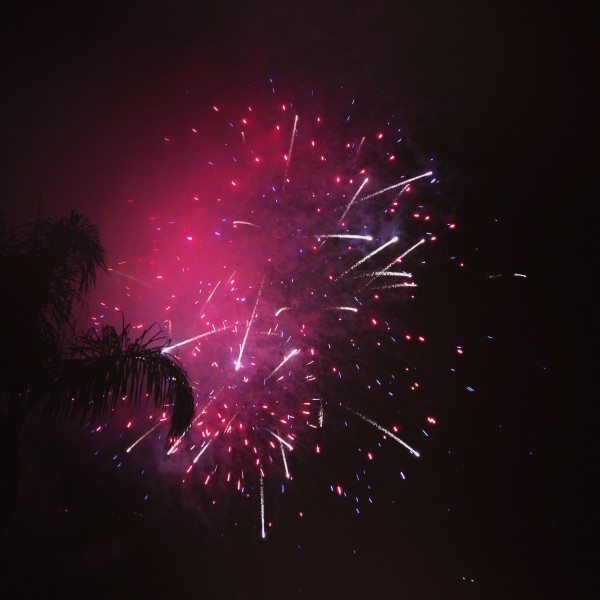 The moral of our 4th of July story is this: As Empty Nesters, we need to be flexible and go with the flow. Sometimes we spend the holiday with our family and sometimes we don't. Some years we can repeat a traditional celebration the way we always have and sometimes we need to create a new one! Either way life is an adventure for these Empty Nesters!
Do you have a 4th of July tradition? Do you celebrate at home or go on vacation?