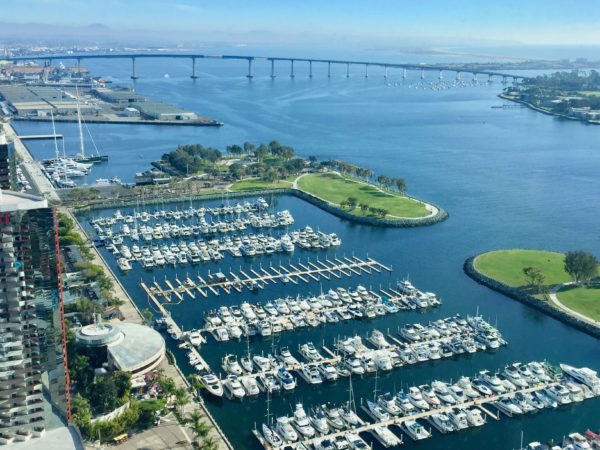 AARP Travel Center Powered by Expedia asked me to share my adventures in San Diego. All opinions, photographs and details are my own.
As Southern California locals, we have a long list of choices for an exciting weekend getaway. How do we choose to leave when DTLA (Downtown Los Angeles) is brimming with new restaurants, artsy shopping streets, new hotels, and any kind of food we want on the planet?
Sometimes it's nice just to step out of your world and into something calmer, like the supremely beautiful San Diego, California. Whether you arrive by plane, train or auto, this is the perfect city to reinvigorate you from a long week at work.
You can find great hotel options in San Diego for all tastes on AARP Travel Center Powered by Expedia.
I am serious about riding the train. It may be the best way to avoid the often frustrating drive from LA to SD. San Diego is only 140 miles from Los Angeles and on a good day it would take 2.5 hours. However… on a Friday forget about it, the traffic can crawl so slowly and take easily 3-4 hours. Kicking back and watching the Pacific Ocean float by sure beats stop and go anytime!
I have been visiting San Diego since I was a child and have watched it slowly change and mature into one of the best destinations in California. There is truly something for everyone. Couples with young children can spend most of their time at The San Diego Zoo, Legoland and the Safari Park. This is not to say that adults wouldn't love these attractions… so go if you are interested!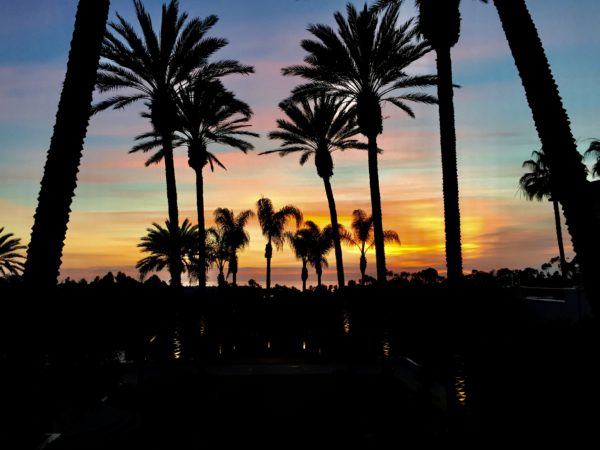 For an adult couple, with no young children to entertain, here is my list for a compact, activity filled, and delicious itinerary for a weekend in San Diego.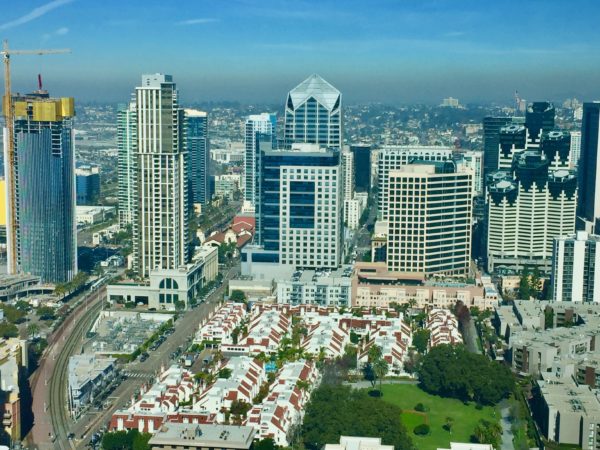 Oh the Gaslamp! Adult fun in the Historic area of Downtown. Lively clubs, top notch restaurants, walking streets, music, bars – Great fun on a Friday or Saturday evening especially!
Open 365 days a year! This is the place to learn about and appreciate plants, connect with nature and chill out from the sounds and busyness of the city.
One of my favorite spots in the area! We have been visiting here since our grown kids were little. Walk, bike, stroll, shop, eat, relax on this tiny island just minutes from Downtown. The town oozes charm and history. A must do!
Shops, museums, historic sites and outstanding Mexican food!!
Located in Balboa Park, this historic theater was built in 1935 and modeled after the Old Globe Theater in London. Check the website for upcoming productions. Plan in advance!
The USS Midway is a historical navy aircraft carrier museum located at the Navy Pier. Another must do for everyone. We had never experienced anything like this and I highly recommend a visit. Buy tickets in advance.
Eat!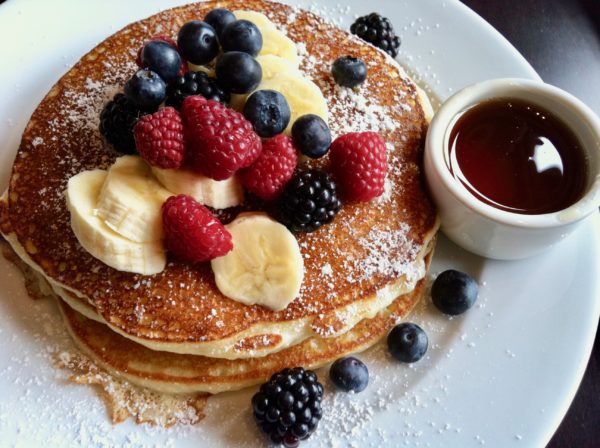 OMGee there are so many enticing eateries, just pick the flavors you are craving and make a reservation. During the day you can walk it off by strolling through Balboa Park or Mission Bay. If you choose to dine in the Gas Lamp, stroll along the lively streets or head over to the harbor.  Wherever you step in this incredible city you will be on vacation.
Looking to taste some great local food that will please every palate? Fun, local spots with a strong presence of Mexican cuisine? Located very near the border of Mexico, San Diego is a hot bed of excellent eating. Additionally, the farm to table scene is taking advantage of local farm produce. Chefs have brought their "A" game to this Southern California city and there are almost too many choices. You can't go wrong, but I have included a handful to get you started. Brunch is an exhilarating way to jump start a weekend morning, make a reservation so you don't have to wait.
Dinner
Ready for a weekend in San Diego?
We have taken a quick tour of San Diego where the beaches are long and lovely, water sports adventures are abundant, golden sunsets warm your heart and the food scene is top notch. If you like to stroll and learn you can also visit botanic gardens and historic sites. The sun shines nearly 365 days a year and the temperature is just about 75 everyday. Sound idyllic doesn't it? This is all true! I hope you plan a weekend away soon; San Diego is waiting for you!
Do you know someone who would enjoy this post? Please forward to them!
Let's connect over on social media here ==>  Follow us on Twitter, like us on Facebook, check out our photos on Instagram, or pins on Pinterest
Pin Me!