A Culinary Tour in Italy
I am off to Italy once again. I would continue to pinch myself, but I am beginning to bruise! Two years ago my Italian adventures began with a week-long Italian cooking immersion adventure in the hills of Tuscany, as a guest of Tuscan Women Cook.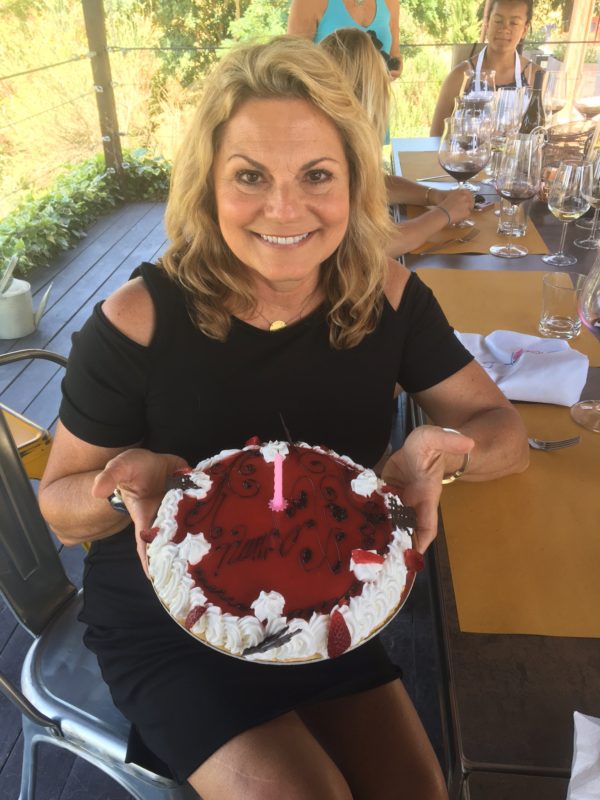 I toured, ate ridiculously amazing food and drank Tuscan wines with delightful people. We strolled through small towns visiting cheese makers, wineries and I even spent my birthday with these new friends. Because of the relationships I made on this trip, I met Cristina, a fantastic local tour guide and she introduced me to Palio Tours. Palio Tours put together my husband's dream trip; to see The Palio for the following summer.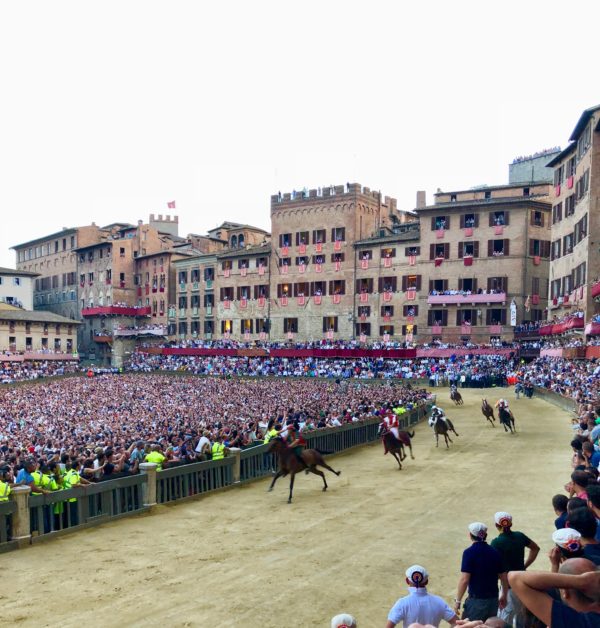 Ah, The Palio, the most unusual and spectacular horse race in the world. It has been held in the Piazza del Campo of Siena since the Renaissance and has no rules, the jockeys ride bareback, the pre-race celebrations last for hours, it's incredibly hot and dusty and WE LOVED IT! To read all about our trip last summer to The Palio click ===> HERE.
A Culinary Tour in Italy with Oldways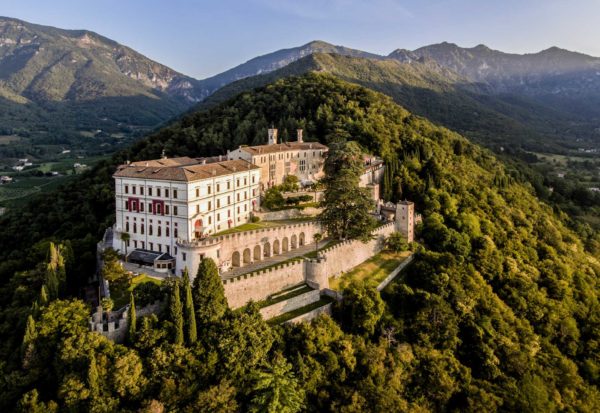 I am so thrilled to be back in my favorite country and will join the Veneto, Italy Culinary Tour with Oldways.  After landing in Venice, I head  to CastelBrando, one of the oldest castles in Europe.
On our first day we will venture out to the vineyards to enjoy a tasting of Prosecco and a cooking demonstration by Chefs Kevin and Michael. "Chef/Partners Michael Lombardi & Kevin O'Donnell joined forces with Jim Cochener and Mike Moxley to open The Coda Group's fourth restaurant, SRV in Boston. Specializing in cicchetti (small bites), pasta made from house-milled flour, and made to order risotto, SRV pays homage to traditional Venetian food with a modern interpretation." They will be joining our tour and we will all have the pleasure of seeing Italy through the eyes of a chef.
After our stay in the castle, our next stop is the historic town of Verona. I am so excited about this adventure and I am certain to fall in love with this sweet city. We will find gorgeous medieval architecture, wide piazzas, and will walk under Juliet's famous balcony where she dreamed of Romeo. I have not studied Shakespeare since Mr Barney's class in my junior year of high school. Mr Barney, one of my favorite teachers, sported a clipped beard that hugged his square jaw, and was also nearly blind. But we wouldn't have dreamed of cheating on a test! We had too much respect for this vibrant, enthusiastic teacher.
More pinch me moments: We will meet with cheese makers and olive oil producers and take a hands on cooking class.
While on the tour in Veneto I plan to share stories, photos and video of our daily excursions, classes and delicious side trips.
To find me on Instagram come and follow me – HERE
On Facebook you will find me – HERE.
Oldways Facebook page can be found HERE!
Oldways Instagram can be found HERE!
Come travel with me and see the tour from the inside. Check out my Instagram Stories! It will be a most delectable and divine experience!
Do you know someone who would enjoy this post? Please forward to them!
Are you receiving our posts every time they are published? Why not? Sign up in the right hand column. I promise to keep your email safe and would NEVER share it with anyone.
Pin Me!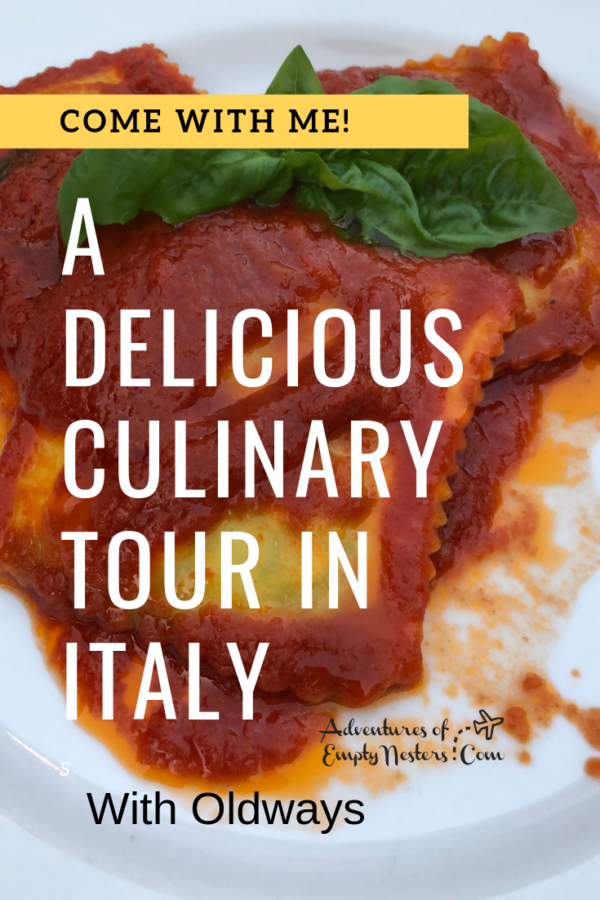 ---