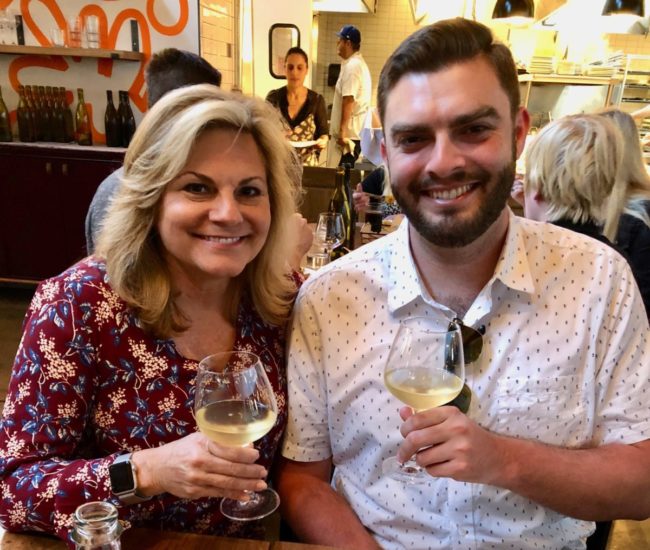 Hippo in Highland Park
Wow! We finally had a moment to visit a restaurant called Hippo in Highland Park. Highland Park is a small, but mighty foodie town just outside of Los Angeles and it is experiencing quite an exciting renaissance. Buildings are being renovated and inventive delicious restaurants are popping up very frequently. We live only a few miles east and are so fortunate to have easy access to this incredible restaurant!
What's in a name
Why is it called Hippo? This dining treasure is in a very large building that used to be the Highland Park Post Office. Hippo is a loose and clever interpretation of the initials HPPO.
Who created Hippo?
Hippo is the creation of Chef Matt Molina who was the Chef de Cuisine at Osteria Mozza in Los Angeles where under the mentorship of the incredible Nancy Silverton, he won a James Beard Award in 2012.
Additionally, prior to opening Hippo, he started Triple Beam Pizza. TBP sits in the front of this enormous warehouse-like building and shares the space with Hippo. The delicious pizza is sold by the slice and you tell them how long your piece should be! It's like measuring fabric at Cloth World. So fun!! The pizza is fantastic too!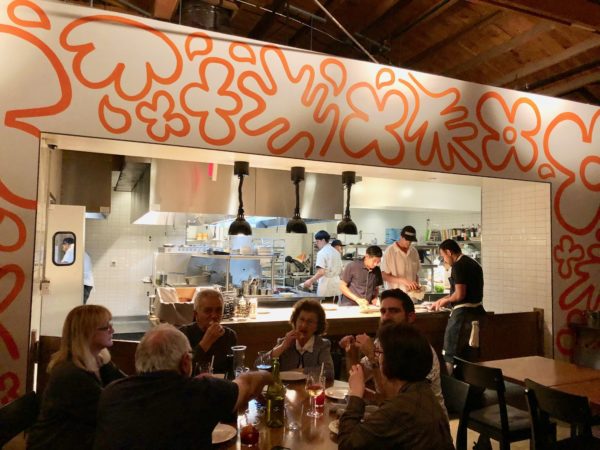 Our visit
As you walk in the door you are immediately taken by the enormity of the room, the Keith Haring inspired wall décor and the noise of the restaurant. Don't let a some-what loud restaurant deter you however, you need to eat here!
Not but a few seconds after we stepped through the threshold, we were greeted with a big smile and sincere welcome by the hostess. "Oh Hi! We are ready for you and so glad you are here!" she says. As we adjusted our chairs, the server arrived promptly with the same friendly enthusiasm. A perfect beginning.
This is a very popular restaurant and getting a reservation just takes a little planning. Maybe during the week you could walk in and sit at the bar, but making a reservation is best.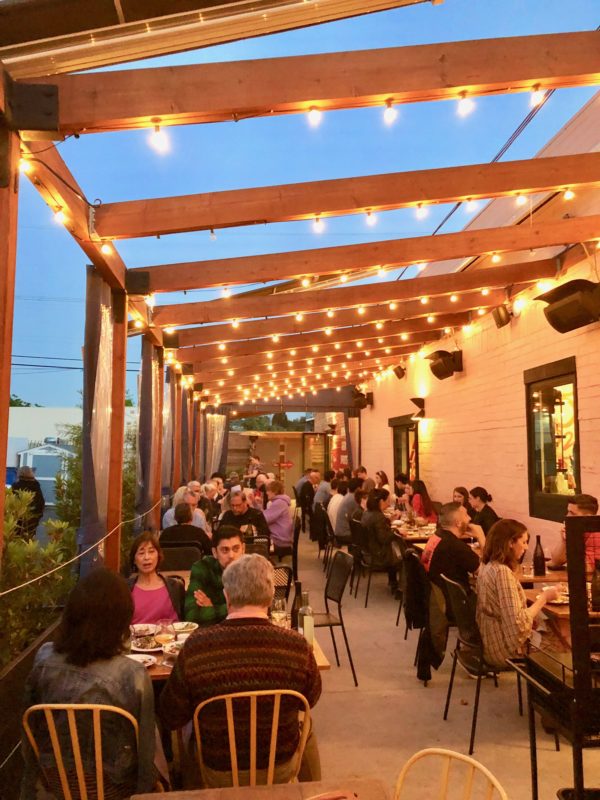 Fun Fact: John C. Reilly, the talented film and stage actor, walked in with his family to have dinner just after we sat down. Even Hollywood types will drive to tiny little Highland Park to dine!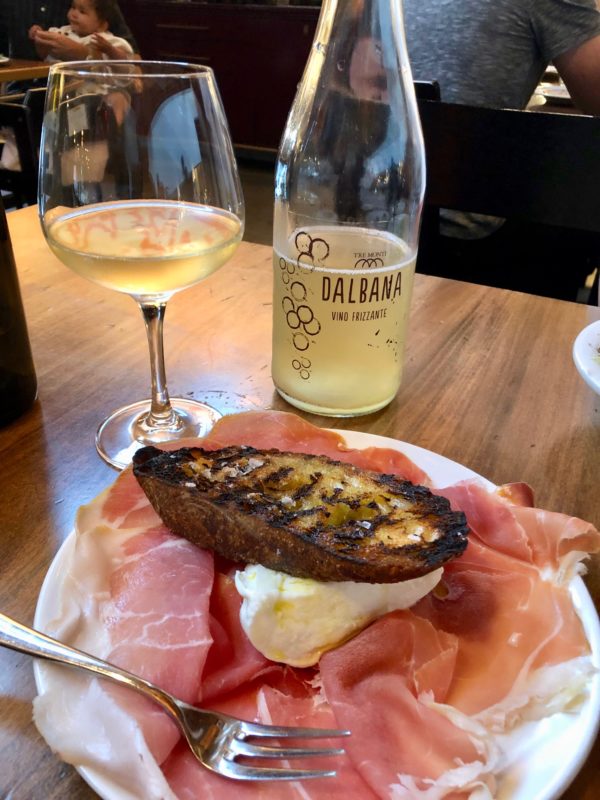 The Food
The vibe in the room is young and vibrant, and the food is outstanding. Our son joined us for a Mother's Day dinner, so we were able to order a few more dishes to try. Craig and I have just returned from Northern Italy where pasta is king and Matt Molina's rivals anything we ate there. Seriously. We oohed and ahhed over every dish that arrived to the table and nearly licked every plate clean.
Fresh, piping hot, perfectly seasoned, authentic, farm to table Italian/Mediterranean style food that makes your soul sing. Matt stands at the expedite station checking every plate before it goes out and the open kitchen reveals how hard they all work as well as their professionalism and talent. We loved this place.
Here we go with more dishes at Hippo in Highland Park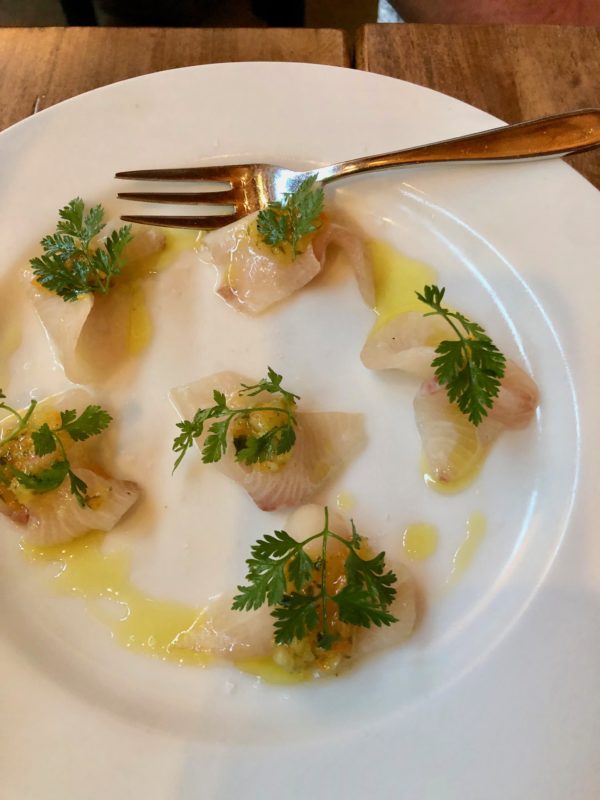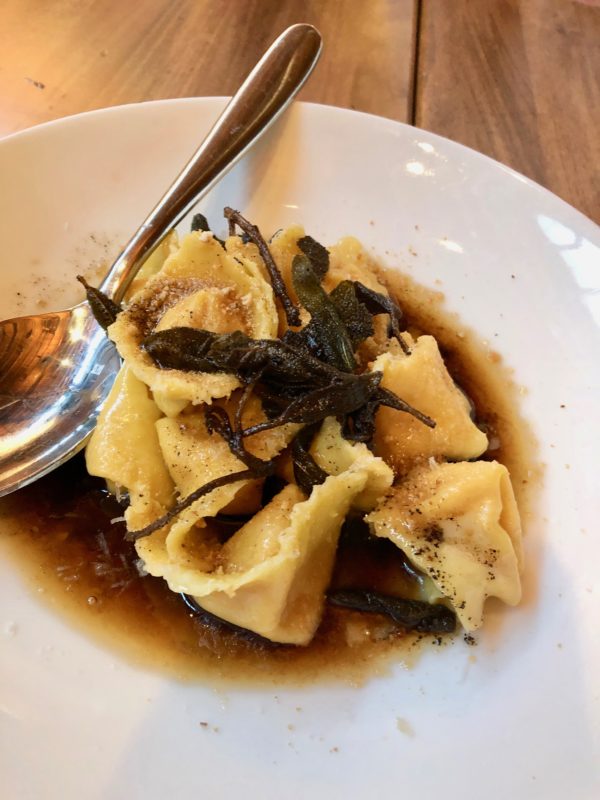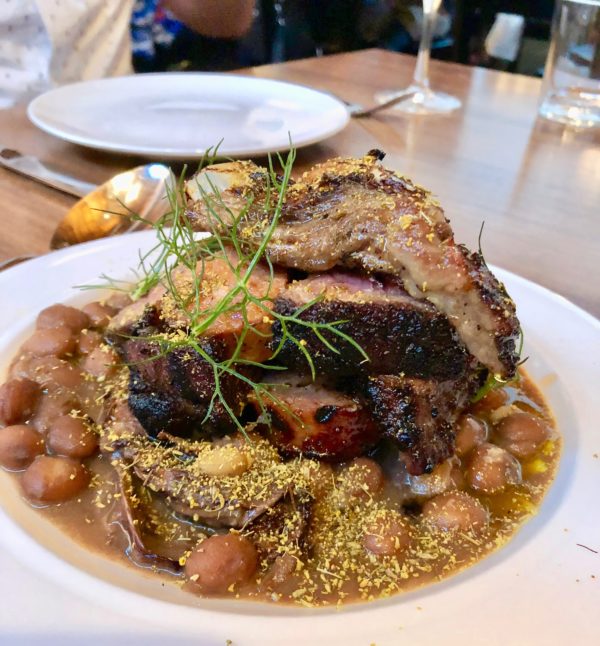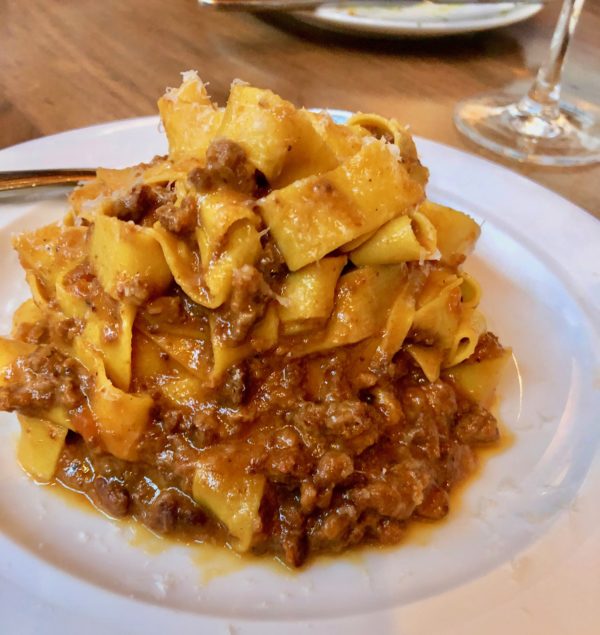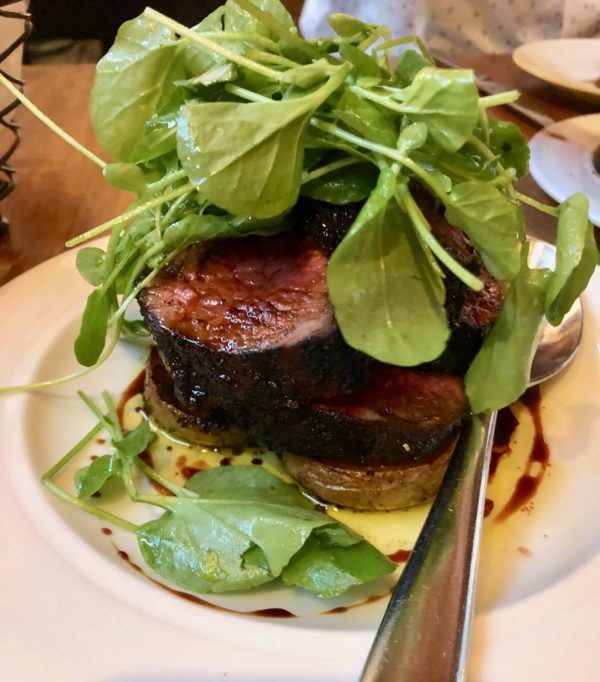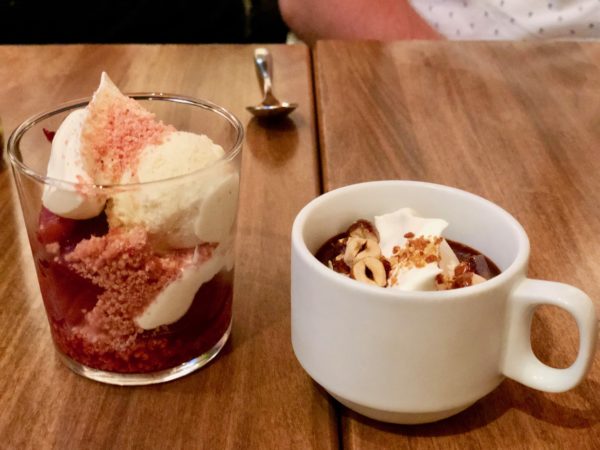 5916 1/2 N Figueroa St
Los Angeles, CA, 90042
323-545-3536
Other favorite adventures nearby:
Welcome to Los Angeles – 25 Very Fun things to Do in LA!
Where to Eat in Pasadena – The Best Restaurants & Bars
---
Do you know someone who would enjoy this post? Please forward to them!
Let's connect over on social media here ==>  Follow us on Twitter, like us on Facebook, check out our photos on Instagram, or pins on Pinterest
---
Pin Me