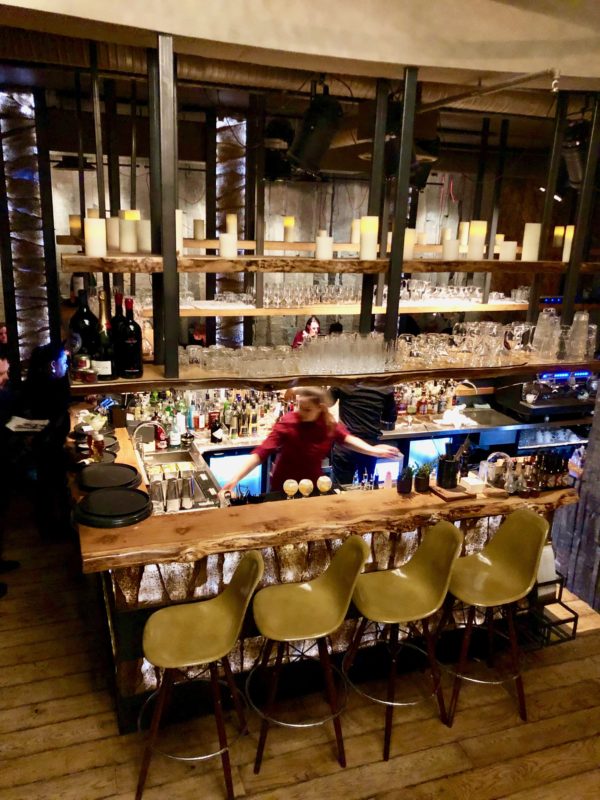 Discovering a new restaurant in Reykjavík
Last week I wrote about the unique food of Iceland and shared how we experienced quite a wide spectrum of tastes. Whether we embraced every dish or not, we LOVED the entire adventure. What's the point of visiting a new country and spending your time looking for American food? There is more to life than hamburgers and french fries don't you agree? Did you know that many tourists insist on keeping their diet exactly the same as when they are at home?
Unless a person has dietary restrictions, it is incumbent upon every traveler to embrace a new country and this includes the local culinary traditions! Hello? Isn't this part of the reason we travel? Check out our delicious adventure…
Do your homework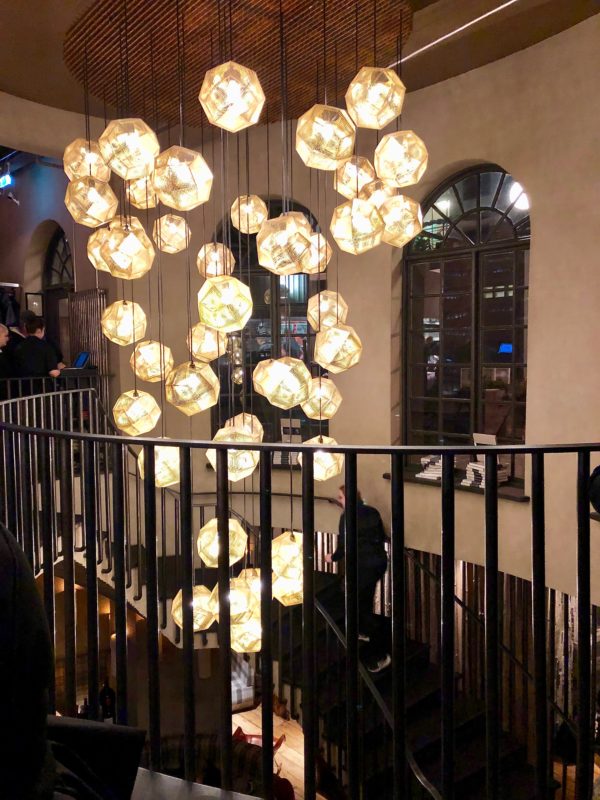 Craig and I did some digging on several super helpful travel blogs and restaurant websites like Eater and found a highly recommended restaurant in Reykjavík just a block from our hotel. It was the night before we joined the Northern Lights Tour with Collette Travel and we were SO excited! Within every tour there is always time for you to explore on your own and take time away from the group. A group tour is the best possible scenario. Let the experts prepare the itinerary, get us to where we need to be, but it still allows us to have enough personal time to ourselves. The perfect travel equation.
In addition to delicious savory dishes, hand crafted cocktails and personal service, I love to be surprised by an edgy design aesthetic. Rooms with tall ceilings and artisan lighting, warm woods and lush fabrics, wrought iron, even staircases within the restaurant are always fun. Bingo! We found one with all of these special characteristics and we found it in Iceland! Who knew?
Our delightful evening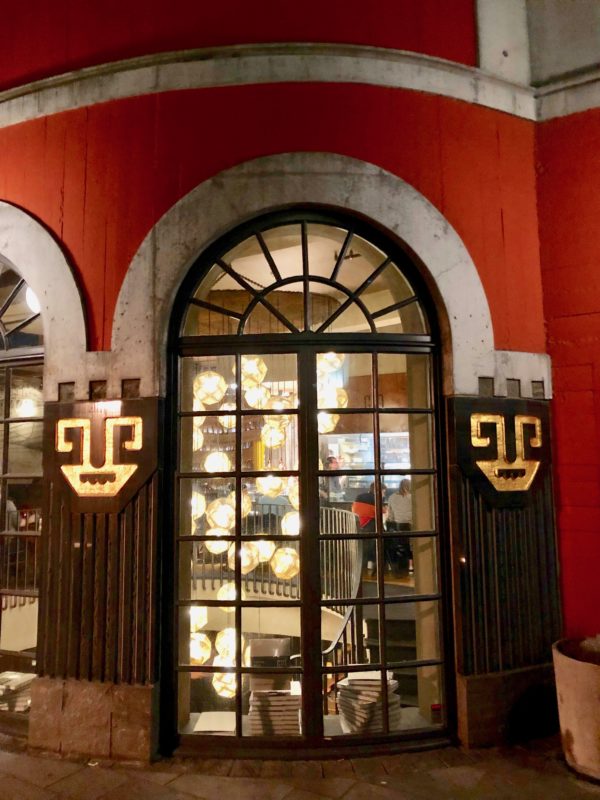 What a delightful surprise to walk up to these beautiful sconces on a chilly February evening and to peek through the window to see rows of parkas perched on hooks on the wall. We never see this in California!
Since we made a last minute reservation, we ended up sitting at the kitchen grill bar and were totally thrilled. To be so close to the chefs while they prepare the tasty dishes was such a treat!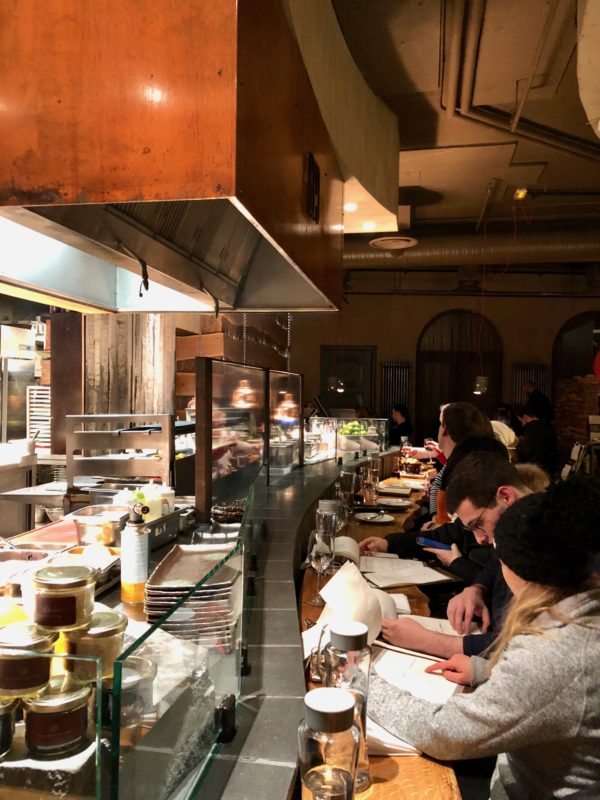 We watched dishes leave the expediting station and chased them with hungry, interested eyes. We asked the names of the dishes and talked with our neighbors to each side of us. It was such a difficult choice because everything we saw, we wanted to devour!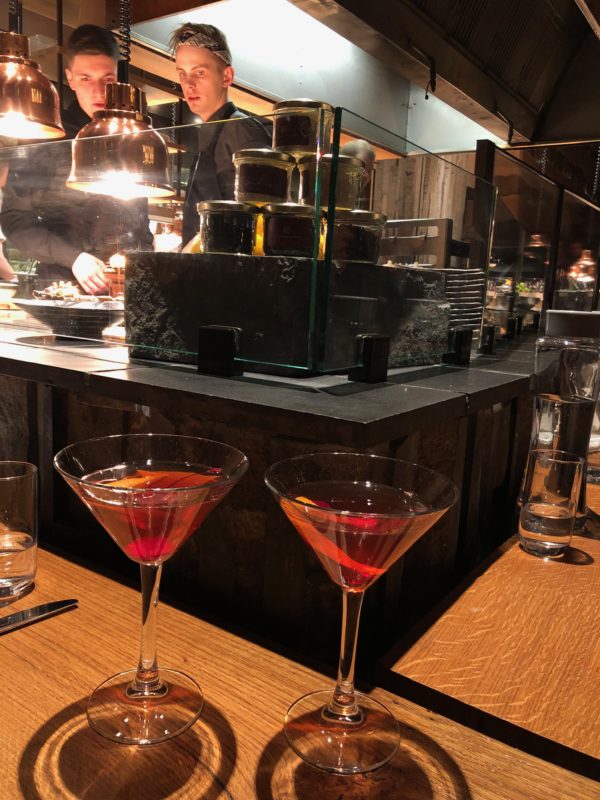 Regardless of how award winning the restaurant design looks, it is the food that makes it shine! Our dinner was outstanding and we were so happy with our choices! Our biggest challenge was narrowing down the list of possibilities. Poor us. After sipping our "Manhattan" in Iceland, we were ready to enjoy our grilled chicken and vegetable dishes.
The chefs use fire, smoke, fire logs and coal to cook each dish while working with local farmers and purveyors to provide the freshest and most delicious ingredients possible.These unique cooking techniques provide an unexpected and exciting culinary treat. Each diner can experience how the chefs mesh Icelandic heritage and the modern age.
Our dinner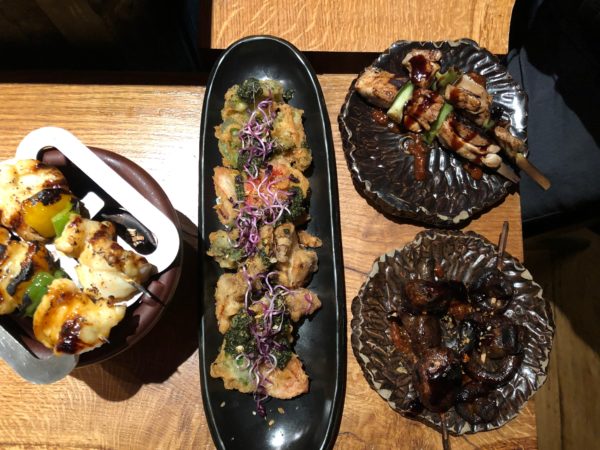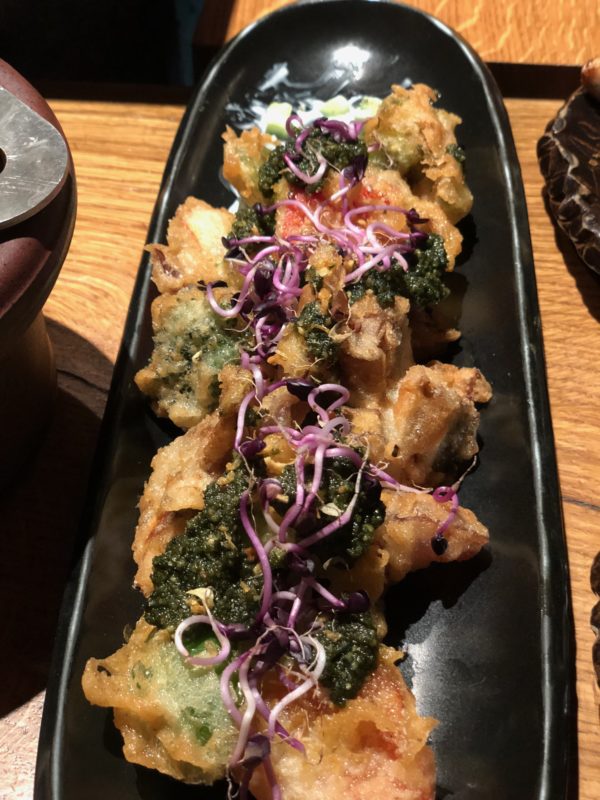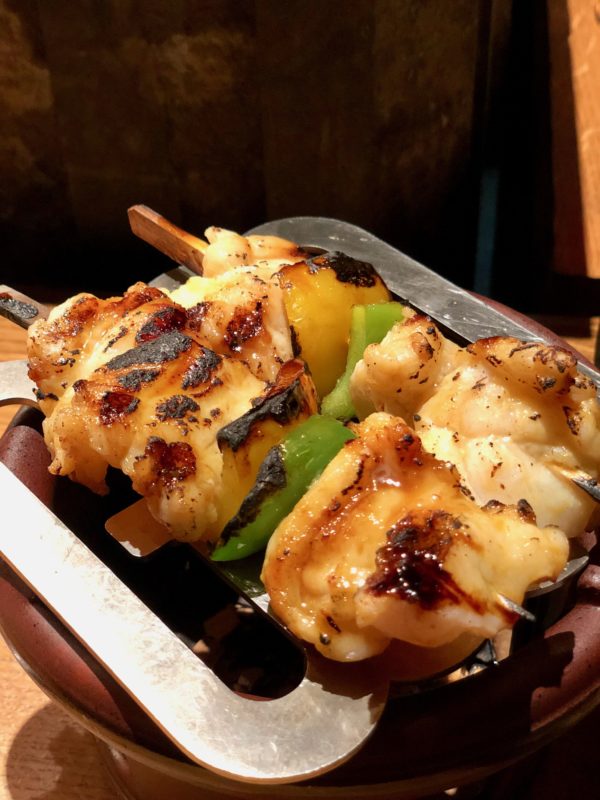 For this dinner, we enjoyed handcrafted cocktails and there was no bread, virtually no carbs, no dessert. All healthy, local ingredients and an incredible atmosphere. For Craig and I it was the perfect meal. From where we sat we could talk with the chefs, smell the meats cooking and watch them create their magic. The perfect beginning to an incredible tour of Iceland.
Do you like to sit at the chef's bar or kitchen bar?
The Unique Food of Iceland is Truly an Adventure
An Epic Tour of Iceland You Need To See & Experience
The Icelandic Horse :: A Pictorial From Our Adventure in Iceland
---
Pin Me Soon!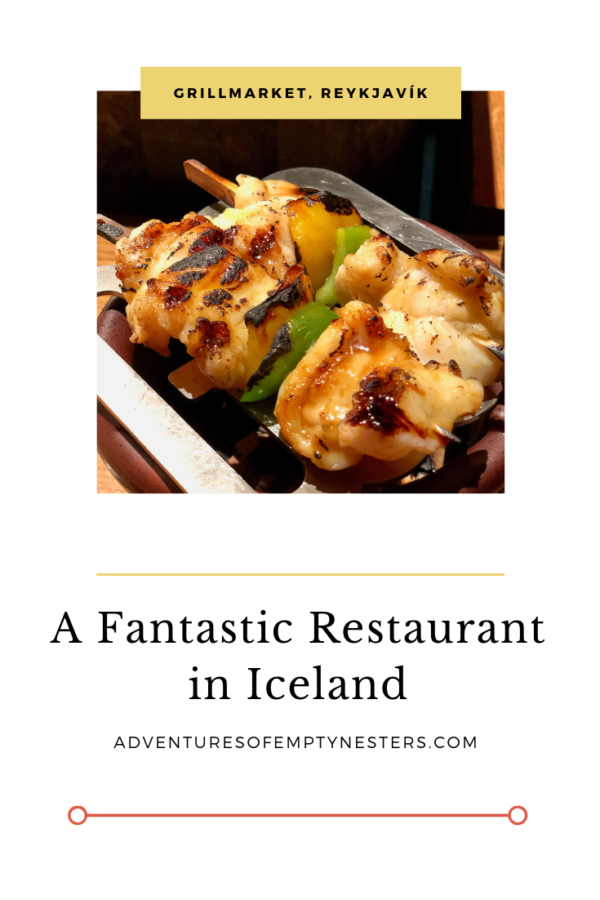 ---
Do you know someone who would enjoy this post? Please forward to them!
Let's connect over on social media here ==>  Follow us on Twitter, like us on Facebook, check out our photos on Instagram, or pins on Pinterest