Welcome back to Angela, a returning Guest Adventurer. In this post Angela shares her special place in her "Empty Nester" home where she finds joy as well as relaxation.
A wonderful idea~
The special place that gives an empty nester comfort and solace; this is important. There are many ways to successfully transition into empty nesting: do something meaningful (a job or volunteerism), travel, go on date nights with your partner, arrange periodic visits with your children, stay fit, eat and drink well, discover a new hobby or passion, and, one of my favorites, enjoy those familiar, reassuring nooks and special spots in your own empty nest.
My sister, who lives in Portland, Oregon, will be an empty nester next year when her only child, her son Gunnar, leaves for college. I suspect she'll seek solace in one of three idyllic spots throughout her beautiful home: her magical sunroom that invites just the perfect amount of light and sits just off her living room (a must for rainy weather locales!); the come-nap-on-me outdoor sofa that sits next to her fountain in a beautifully landscaped backyard garden; and her front yard sitting area that is nicely hidden behind a lovely hedge. On occasion I've enjoyed these special spots with her. No doubt they will all become more meaningful as she adapts to her Northwest empty nest.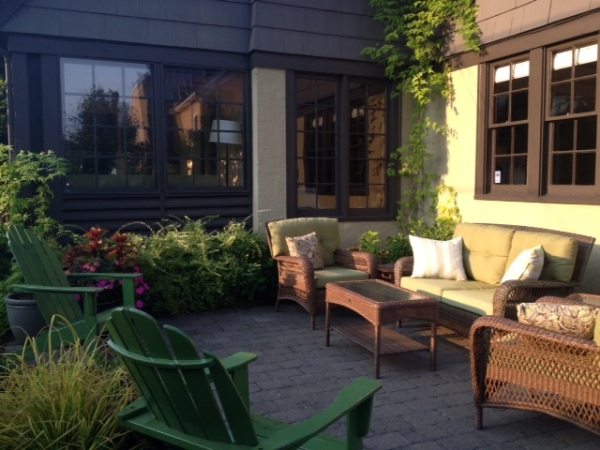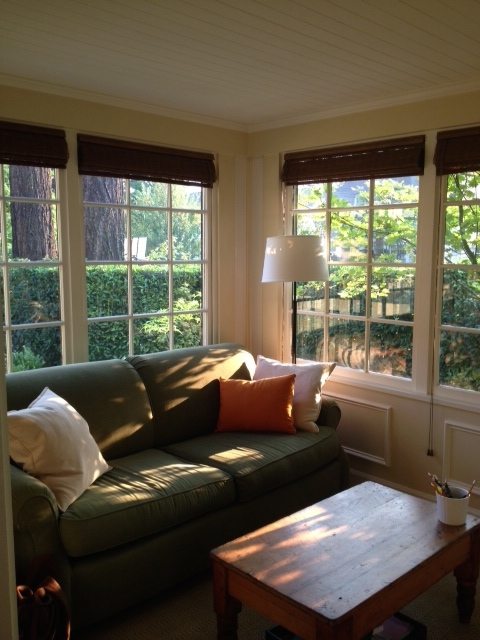 Many of the most special places in one's home are also the smallest. They're literal nooks or corners, whether it be a window seat, a favorite napping settee, a kitchen counter where you connect with your partner, or a comfy Adirondack chair in the side yard.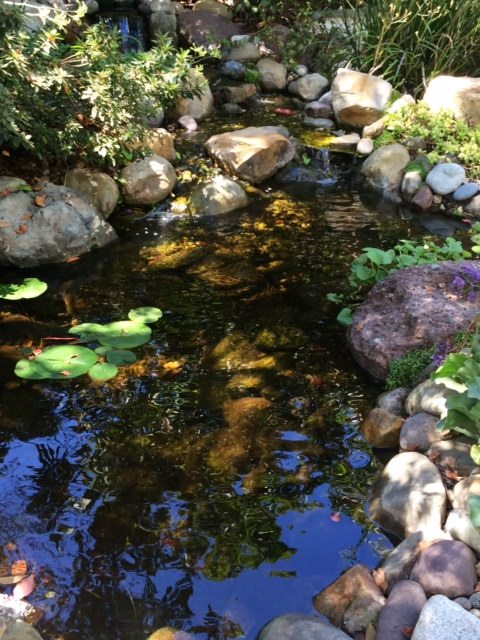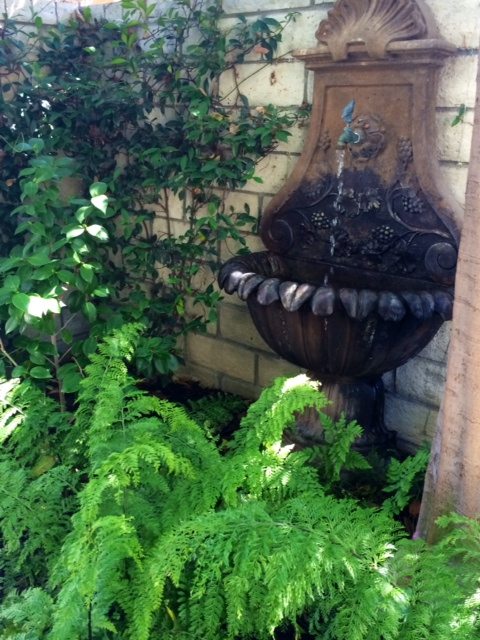 For me, my special place is our backyard with all its little outdoor "rooms"; my own little paradise where I sip a cup of coffee most mornings, enjoy delicious weekend feasts with my husband, take long naps in my enviably comfortable papasan chair, tend to our small raised vegetable garden, or enjoy late afternoon cocktails with my mate while catching up on the day's events.   With the sound of trickling pond and fountain water surrounding us, I fall into a trance-like state; my own kind of DIY meditation. Whatever music we crave that day wafts at the just-right volume from our outdoor speakers. It's our own private Eden. And most importantly, my special place—actually, OUR special place—has provided us a sense of reassuring comfort and pleasure that has made the empty nest transition, and now permanent existence, all the more positive.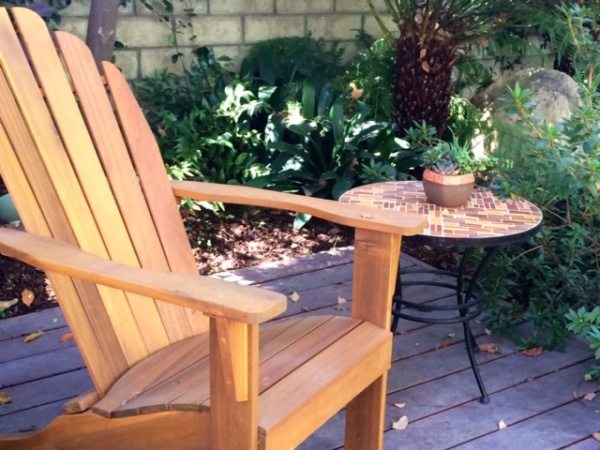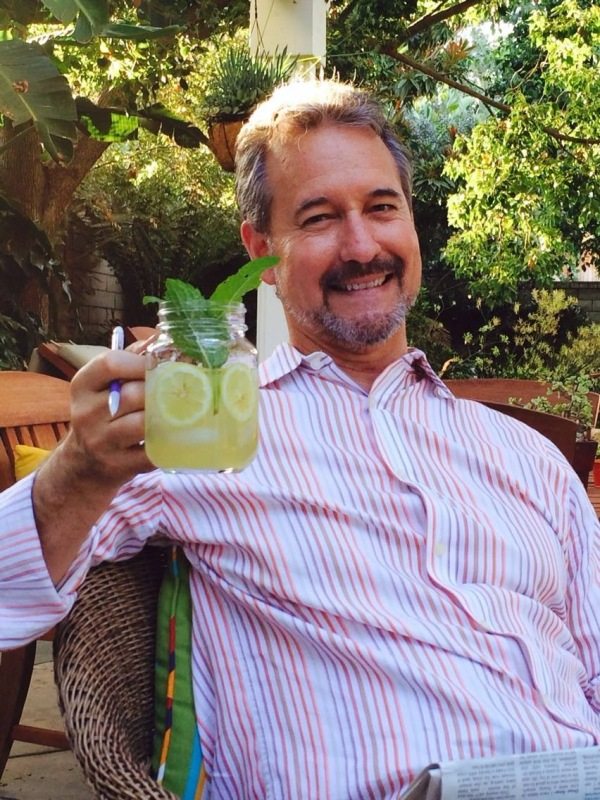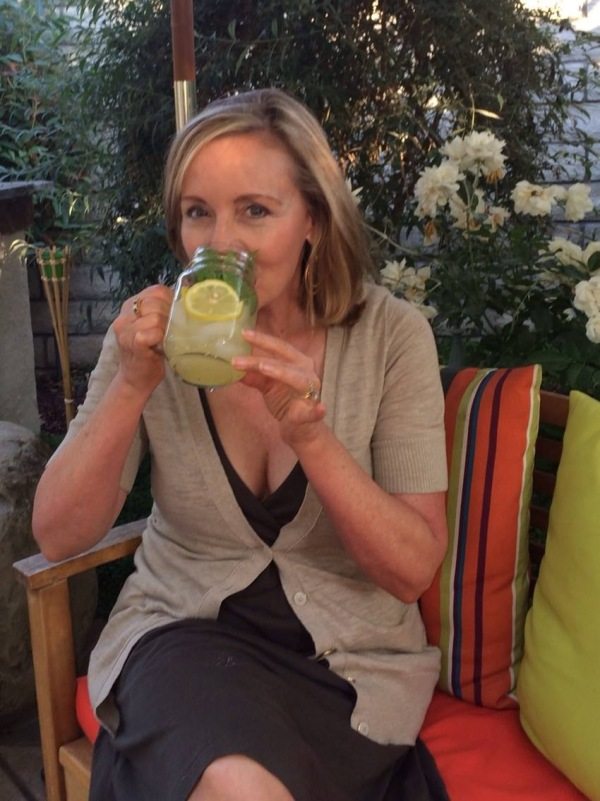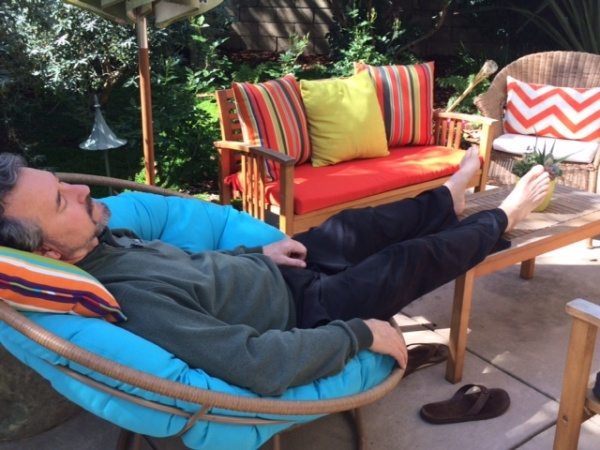 Thank you Angela for sharing your special place with all of us! Your sister's home and special spaces for rest and rejuvenation are lovely! Having a special place of refuge where we can relax and contemplate our "life in the empty nest" is so important.
I am also thrilled that you have included the recipe for those fabulous lemon cocktails we see in your photos!
Lancaster Lemonade
For one drink use:
1 part vodka
1 part lemoncello (An Italian lemon liqueur)
1/2 ea fresh squeezed lemon
Fill with ginger ale
Add lemon wheels to beverage & garnish with fresh lemon balm & a lemon wedge