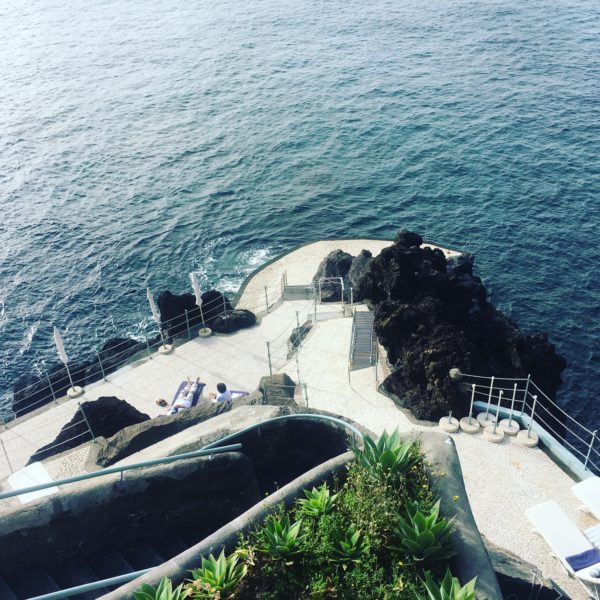 Please welcome back Angela, my long time friend, world traveler and frequent contributor to the blog. After reading her description of the magical island of Madeira, I am ready to make my reservations and I know you will be too.
The Magical Island of Madeira
Island hopping—the perfect way to round out an amazing trip through the mainland of Portugal. The Azores or Madeira? The Azores, often described as Eden, is a nine-island archipelago in the middle of the Atlantic known for stunning landscapes, fishing villages, green pastures and somewhat rustic surroundings. Madeira Island is the largest of the Madeira archipelago and closer to the African continent than Europe.  It's a volcanic island with a perimeter of spectacular ocean cliffs and few beaches. It's small; 35 by 13 miles and includes a vibrant capital city, Funchal. I'm certain the Azores are amazing, but we chose Madeira. Since our visit, it was named one of "The Fifty Best Places to Travel in 2019" by Travel + Leisure. We made a wonderful choice!