The Italian Cooking School of Your Dreams
Friday September 1, 2023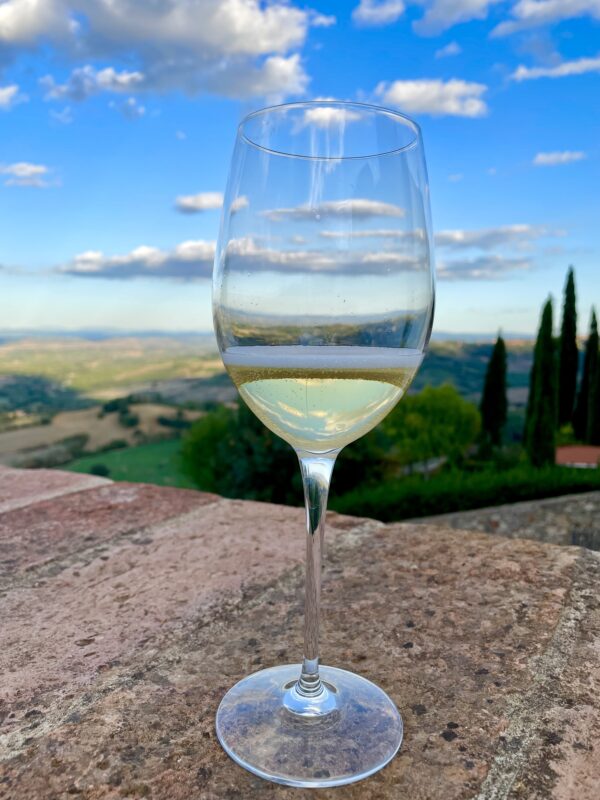 Hello, and welcome to our newest episode of Travel Connections. If you have been following me for a while, you will probably know that I discovered Tuscan Women Cook back in 2016. I had a friend in common with today's special guest, Coleen Kirnan. Our friend Brenda connected the two of us, and boy, do I owe her a lot!
In 2017, Coleen invited me to go and experience TWC for myself, and I have been enamored with everything related to this beautiful destination ever since. I was so impressed and delighted with the entire experience.
I have been back to the program numerous times, and in June of 2023, Coleen and her team invited me to be an Ambassador with Tuscan Women Cook. I assist the guests and do everything I can to support the experience by helping with the cooking classes and even with some translation. Yes, it is a dream job, and I am lucky enough to have it.
However, you too, can experience the joys of Tuscan Women Cook by signing up to attend a week in this Italian paradise.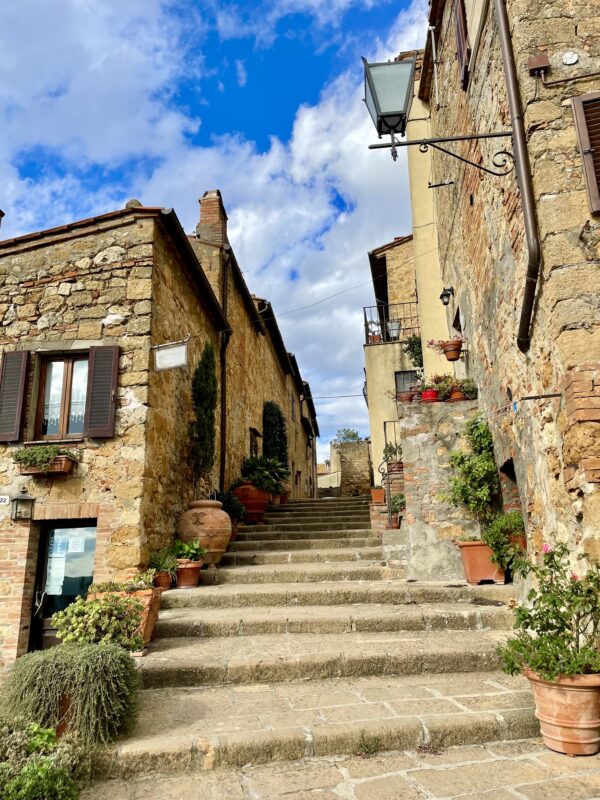 Coleen Kirnan owns and hosts Tuscan Women Cook. You may recognize her name and remember her from Season One of the podcast. Coleen was one of my first guests on Travel Connections! You can listen to our first episode in Season One, Episode 3.
Her first career was as a successful commercial real estate business owner. While raising her family, she represented top-tier companies in multi-million dollar real estate transactions for over 30 years. As her kids grew up and moved out of the house, Coleen decided it was time for a change. She sold her thriving business and bought Tuscan Women Cook, a weeklong cooking/immersion school in a medieval Tuscan village. 
A dream job, owning an Italian cooking school!
Since 2016, Coleen has grown the business tremendously and curated the program to find the perfect places to dine, cook, and discover. Tuscan Women Cook tours Pienza, Montepulciano, Siena, and many other fantastic local spots. There are wine tastings, dinners with wine pairings, honey tastings, lunches by the pool, dinners by candlelight, and incredible Italian food making.
In addition, she travels all over Italy and Europe to find the next best thing for her guests, whether it's part of the program or to share as recommendations.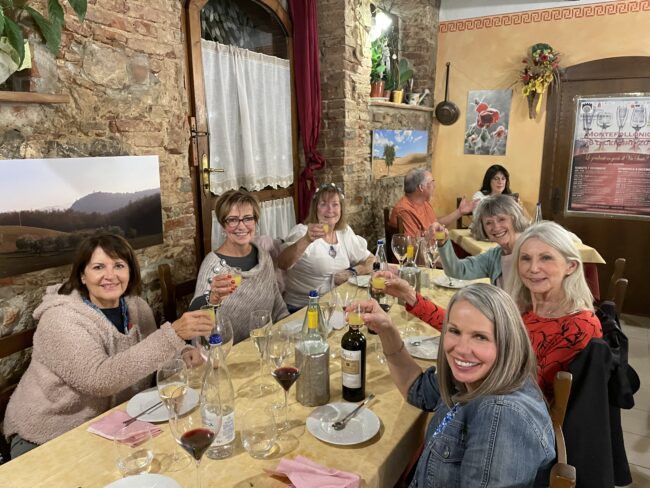 Highlights in this episode:
Coleen is celebrating 9+ years of owning Tuscan Women Cook

How Tuscan Women Cook Italian Cooking School is the original regenerative travel experience

What is it really like on a tour?

How is Suzanne part of Tuscan Women Cook?

What does it feel like to visit an 800-year-old wine cellar?

Details of the cooking experience with the nonne (Italian grandmas)

The magic of Tuscany
Who is ready to go back to Italy with Coleen and me? Coleen and the team handle every detail; your job is to get to Italy. As you have heard in this episode, I love this experience so much.
I am also super glad that Coleen and I were able to talk about the importance of responsible travel, as well as regenerative travel. The idea of giving back to the local destination and offering respect and admiration as a traveler is paramount.
Please check the links below for more information! Ciao for now!
Episode Topics: adventure travel, art, Culinary travel, Farming, food, Italy, Regenerative travel, responsible travel, Travel, wine
"Travel is inclusionary & allows us to learn from other cultures."
— Coleen Kirnan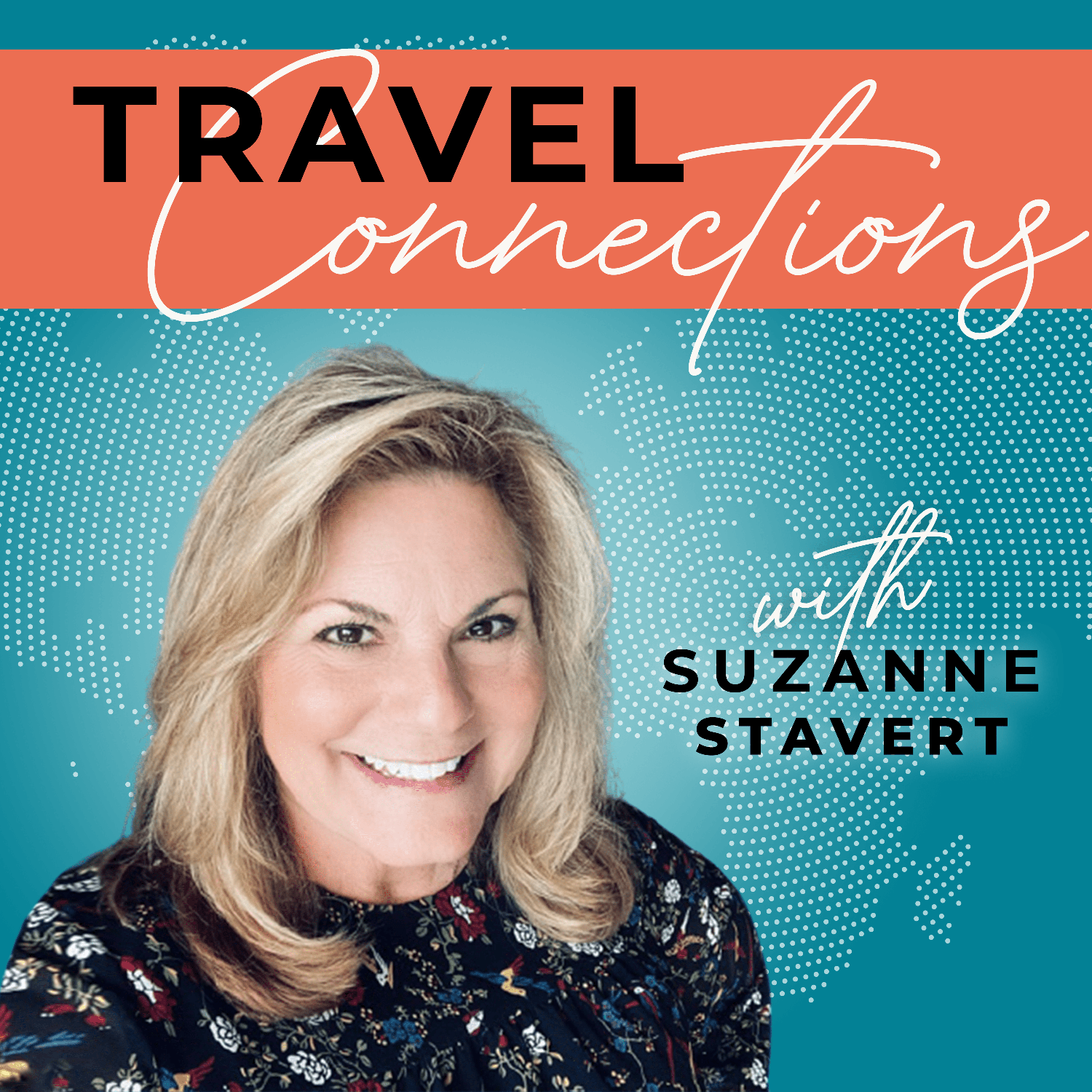 Please consider leaving a review!
If you are a fan of Travel Connections, would you take a minute to write a review where you listen to podcasts? Please share it with your friends too! Thank you.

Subscribe to get the latest episodes delivered to your inbox.
By subscribing, you agree to receive emails and updates from Adventures of Empty Nesters. You can unsubscribe at any time.