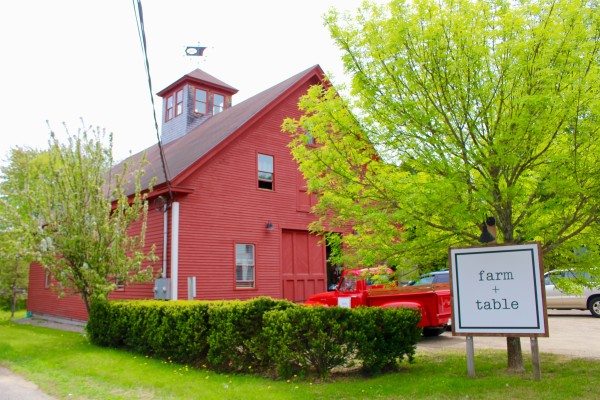 Happy Fourth of July to one and all!
It is just about time to celebrate the birth of our nation, eat great barbecue, watch fireworks, enjoy family and friends and pull out all of our red, white and blue finery. It is heartwarming to see the American flag used as patriotic decorations like these at Farm + Table in Cape Porpoise, Maine.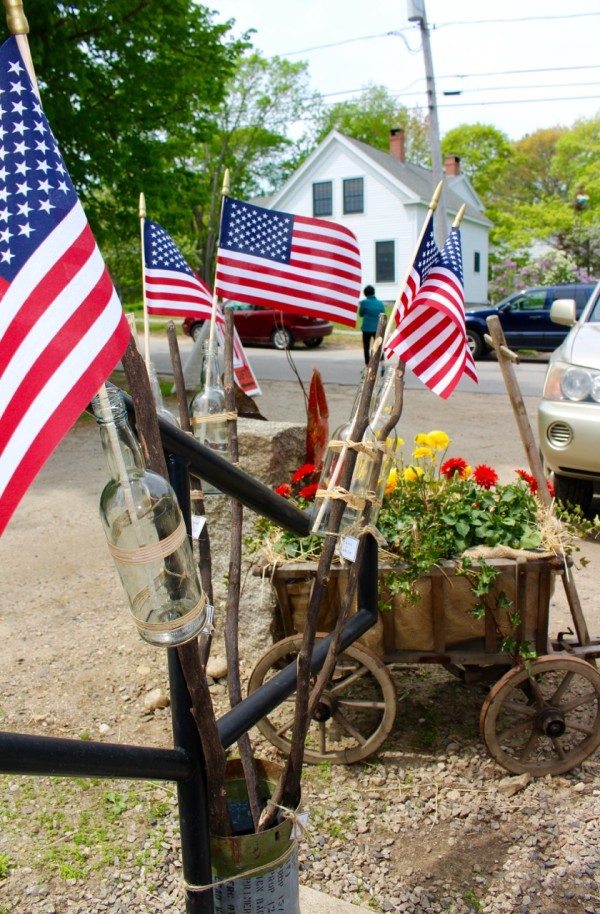 The Kennebunk-Kennebunkport-Arundel Chamber of Commerce took a group of travel writers out for the day as part of a "Vacation Like a President" trip they hosted. It was so fun to meet the owners and visit Farm+Table in the charming little village of Cape Porpoise, just a few miles from Kennebunkport, Maine. This store is an adorable little slice of Americana and was created by Liz and Bruce Andrews.
The store is housed in an old red barn (Are you kidding..how cute!) and they offer the most delectable goodies like caramels from four different states, Sea Salt Crunch caramel corn, Ass Over Teakettle Bloody Mary Mix, cocktail syrups, fruit jams, gourmet nuts, honeys, syrups, specialty sugars and salts.
In addition, their shelves are filled with the rustic home and kitchen accessories that are a must have. I just loved the lobster dinner display and if my suitcase was bigger I would have purchased the whole table!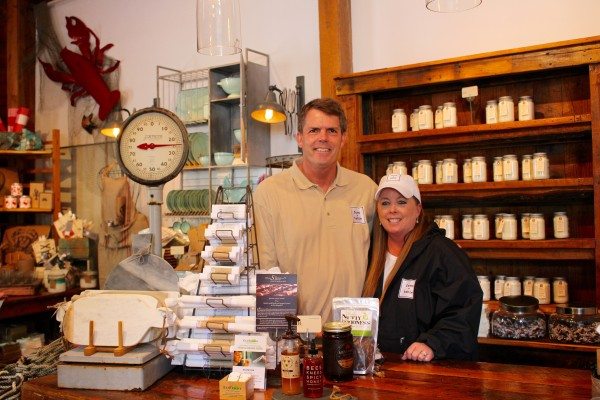 I asked Bruce and Liz what products are the most popular. "The Woody Paddle grill cleaning tool is Bruce's favorite item in the store. Ass Over Teakettle Bloody Mary Mix made in Cornville, Maine is hard to keep on the shelves. Our all-cotton throws made in Brunswick, Maine are also a popular item. The jams and jellies made especially for us by Appalachian Harvest in North Carolina are best sellers too….we have our third pallet coming in!"
"A local farm makes amazing soaps for us….best seller is Sea Salt soap."
The farm to table concept is all the rage in restaurants, entertaining, as well as home decor. The idea of buying/eating something that has been lovingly created locally and brought to you to enjoy is such brilliant concept and is truly a favorite of mine.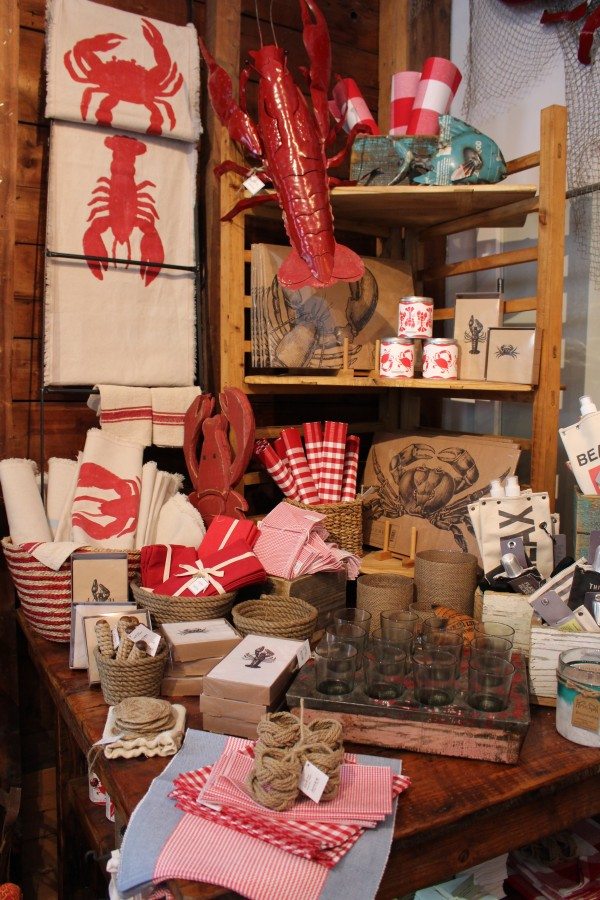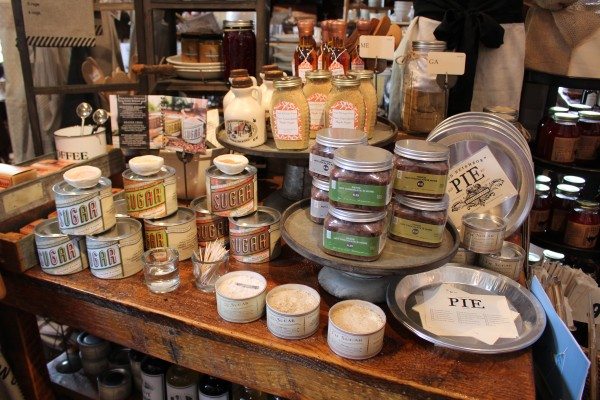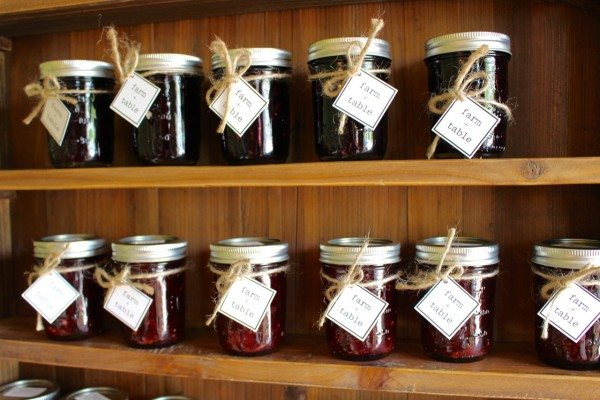 Just last week in the NY Times Food Section, part of the cover story celebrated this new trend that is even happening in New York City. The chefs are growing organic vegetables and herbs on the roofs of the city buildings and they are transporting in the rest of their ingredients from local farms just outside of Manhattan. It promotes the idea that meals can be more personal and handmade with extra care. How appealing!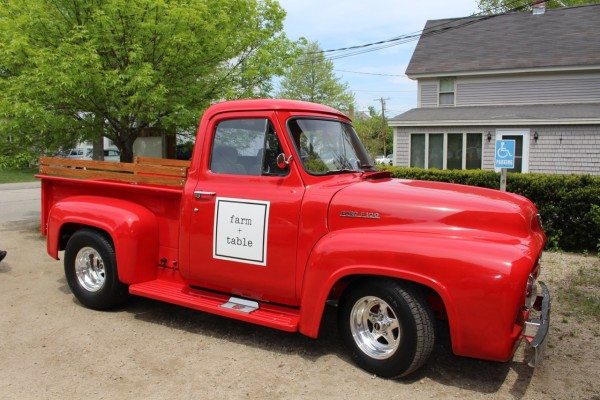 It was so easy to capture the pure American spirit inside the red barn of Farm+Table. Their enchanting store just opened on April 30th, they have a great landing page and their new website will be up in a few weeks. Until then I can entice you with my photos and while visiting Maine, you must stop by!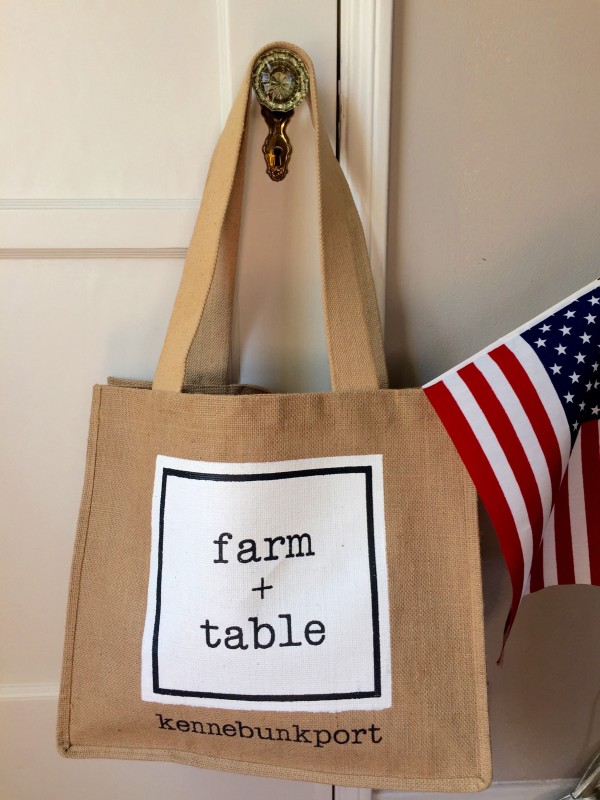 Enjoy and have a Happy Fourth of July!
To contact Bruce and Liz you can go to their website: Farm+Table