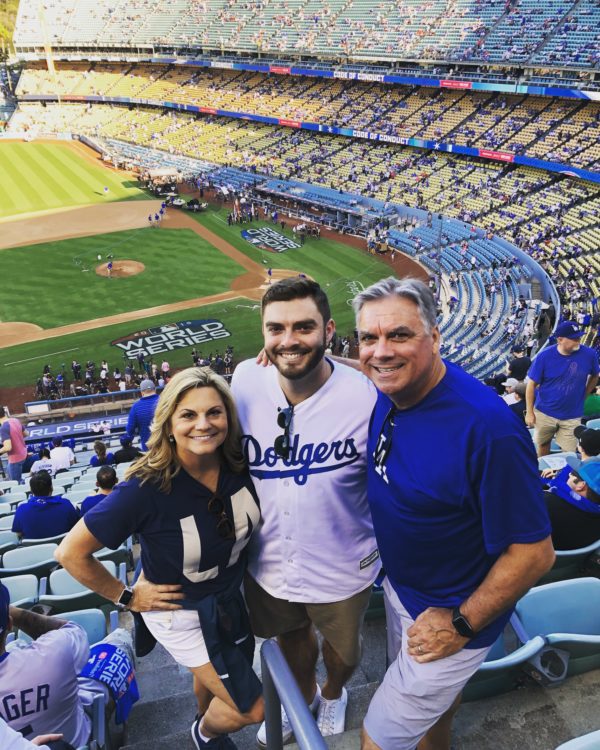 Let me first say congratulations to the Boston Red Sox. The better team won and if I didn't love the Dodgers, I would have rooted for the Red Sox. They are an impressive team.
Here is my story of the longest World Series Game in History
So I survived the longest World Series Game in history. I even left with a smile on my face. It was the single most intense professional sports event I have ever experienced – On television or in person.
The truth is that I don't attend that many Dodger games, we watch a great number on TV, however. For 27 years we lived just too far away for a comfortable commute to Dodger Stadium. We moved three years ago and now we live just ten minutes away. Huge difference. As life-long Dodger fans it is such a treat to live so close! On a regular game day the traffic is minimal and our drive time is super short!
When the Dodgers made it to the World Series, we knew they would come to Los Angeles and Craig planned to go with two friends and our son, Nick. Last year the four of them attended the World Series here and they had a blast, however this year only Nick was able to go.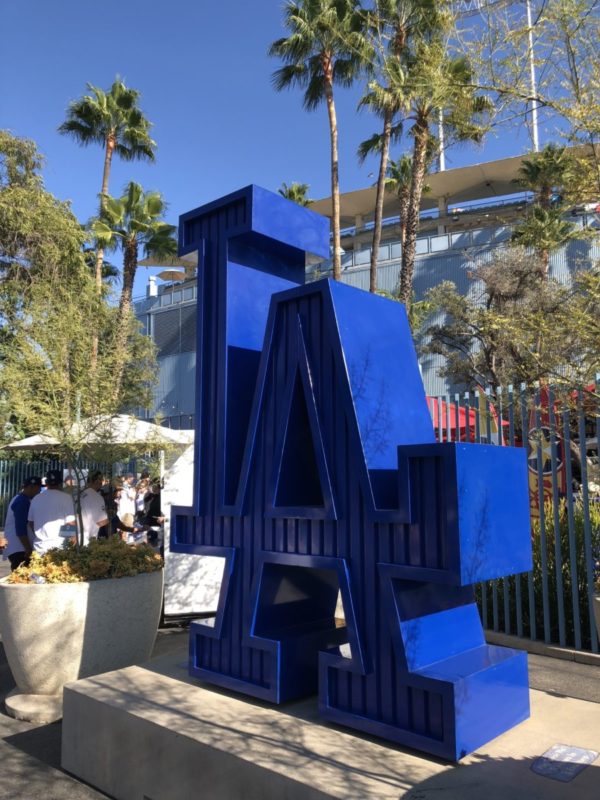 My Surprise Ticket
I assumed that the father/son duo would go to a game (the tickets are crazy expensive) and I would happily watch at home with Rocco the dog. Not this time. Craig surprised me with my very own ticket and the three of us would go together! I rarely spend this type of quality time with the two of them, so I was over the moon!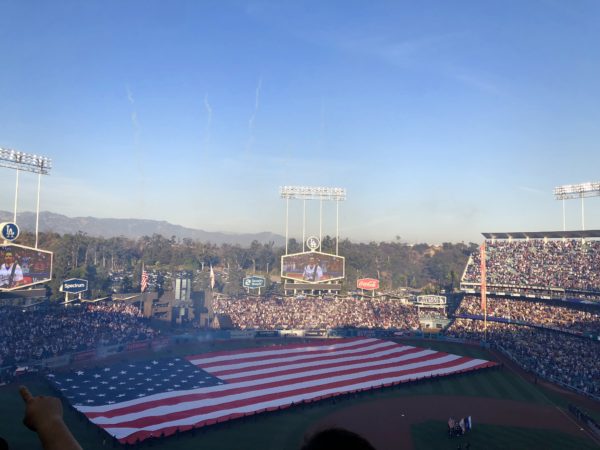 Wearing our Dodger Blue, we made it to the stadium early for fear of lots of traffic. No issues there. With the Southern California sun still high in the sky, the air was thick with excitement. Nearly everyone was wearing blue, carrying souvenirs, beers, Dodger Dogs and a variety of other healthy snacks. (LOL) The walkways were crowded and you literally had to jump in with the flow.
As you may have heard and read, the game was a l-o-n-g one. Eighteen innings to be precise and seven hours, twenty minutes. What??? It just kept going. The score was tied at two different times in the game. A World Series record. Lucky us.
As the time grew late and the game grew inordinately too long, we all were willing the ball to fly and the batters to hit. We twirled our complimentary World Series Dodger blue towels in the air over and over. I grew superstitious (which is a left over habit from when Nick use to pitch) where I had to twirl that stupid towel every time the crowd decided it was time. And even when just I thought it would help!
I drove Nick insane because he is so much taller than me, my twirling hand was directly in line with his face. I tried not to bother him, but you know, things happen.
Would I have ever dreamed of a game like this? No. Would I have ever imagined that I would be happy staying until 12:30am? No, not in a million years. Most often my attention span is much like a goldfish. I am done, move on to the next thing. But I patiently and emphatically enjoyed the entire experience. We were tired, sweaty and hungry by the end of the game because the concessions had closed hours before!!
Game Fun Facts: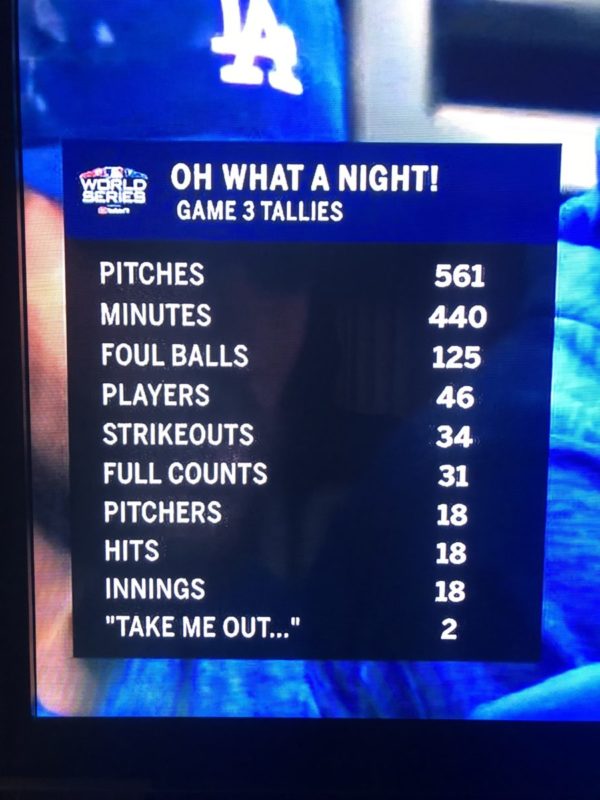 How do you entertain a crowd for seven hours at the longest World Series game in history?
The organist played the usual chants, songs and rally cries. So what do you do when the clock turns at midnight? You play Wilson Pickett's "In the Midnight Hour" of course! The music choices went on to be quite clever and rather funny. Since the Friday game became a Saturday game, he played "Saturday" by Elton John.
What other quirky music did he play? Well, let's see, Did he play the Harry Potter Theme Song? Yes. How about the theme song from the video game "Zelda"? Yes. How about some Billy Joel? Yes. At inning fourteen he played the theme from "Game of Thrones"! Do you love it??
We sang two "Take Me Out to the Ballgames" – once in the 7th and once in the… 14th of course! We heard one "God Bless America" and one "National Anthem". It was epic. Essentially we watched two complete games and it was totally insane.
More photos from the game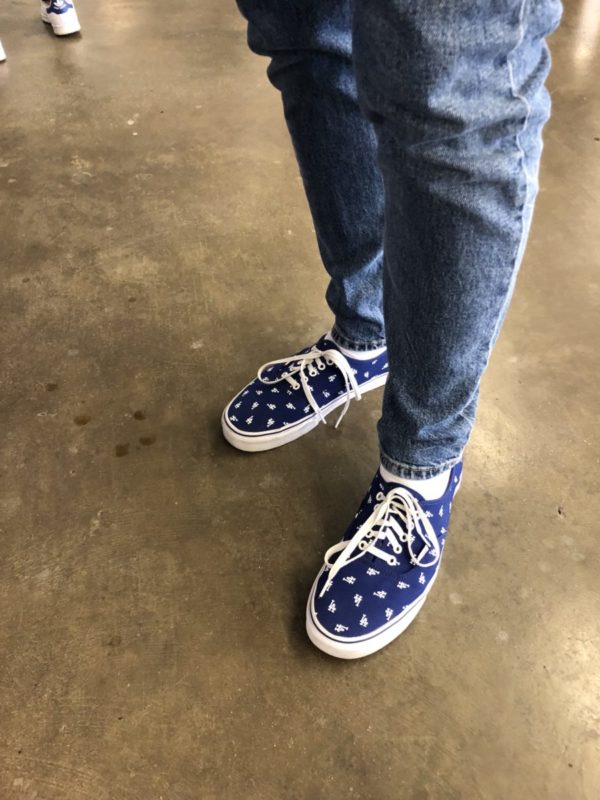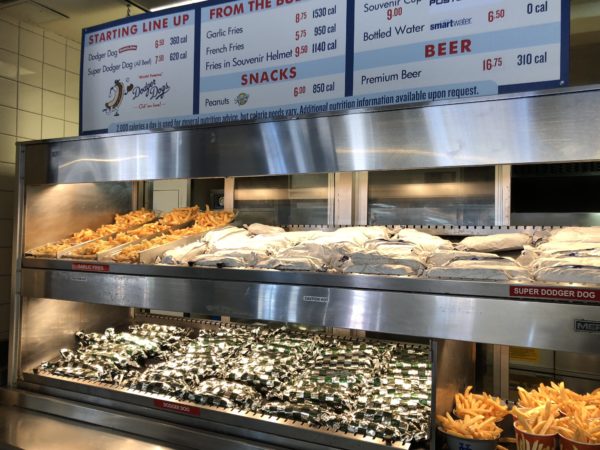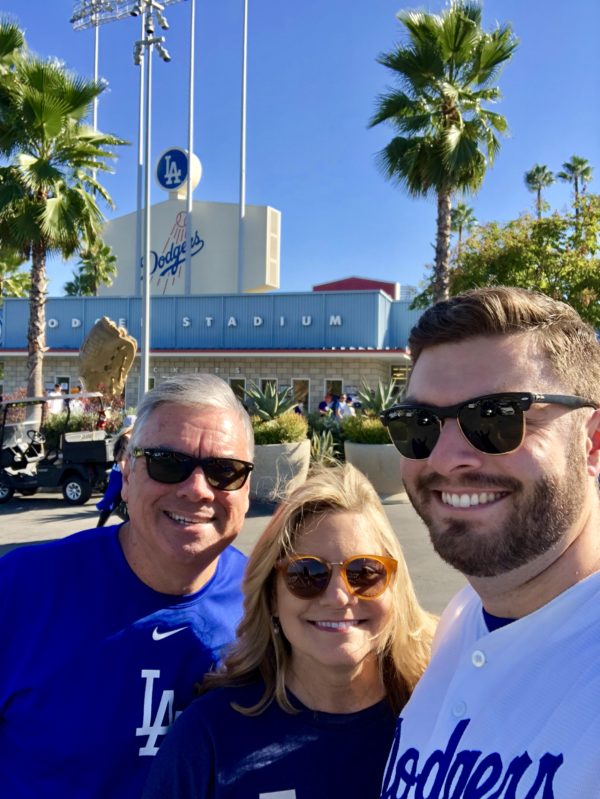 Final thoughts:
I am thrilled that I attended this unexpected marathon World Series Game. Happily as Dodger fans we were rewarded with a win. I honestly can't believe we sat there the entire time. The game was such that you just couldn't leave. It was too intense, too exciting. As we looked around we felt that a good majority of the stadium was still there, even until the bitter (happy) end.
Have you ever attended a crazy-long game like this one?
Pin Me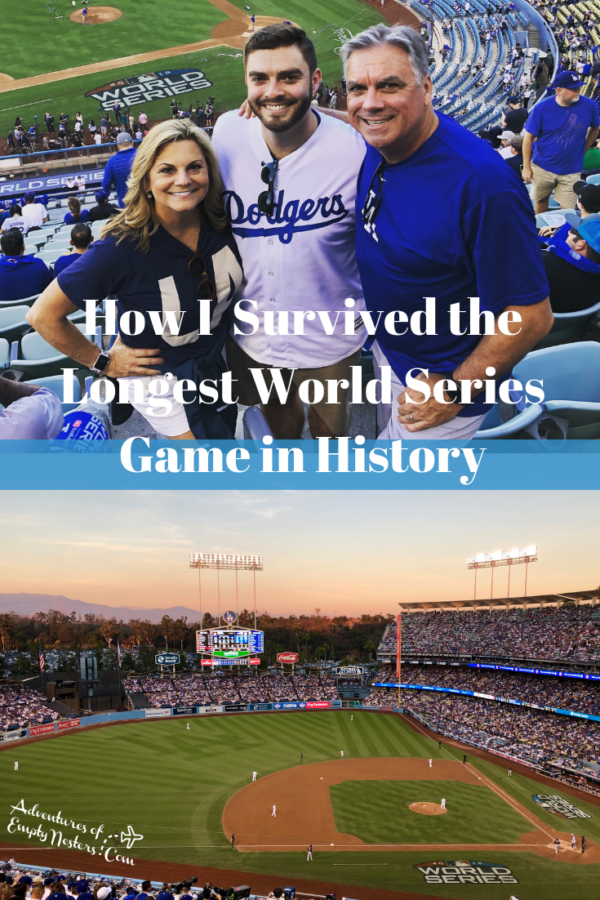 ---
Don't Forget!
Let's connect over on social media here ==>  Follow us on Twitter, like us on Facebook, check out our photos on Instagram, or pins on Pinterest