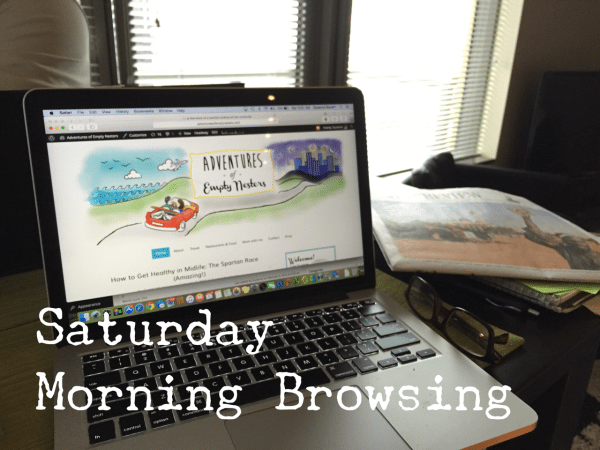 I look forward to Saturday morning for a multitude of reasons. The best reason is that my husband Craig has returned from a week of travel and we spend the early morning catching up on our online reading. We sit drinking large cups of our favorite hot tea (Lord Bergamot by Steven Smith Teamaker) stirred with lots of honey. Our view of the Puget Sound off the coast of downtown Seattle is spectacular and we are even able to see the ferries on their journey across the water.
I don't know about you, but I find a plethora of fascinating ideas, posts, news stories, photos and inspiration from hopping around the internet. Throughout the week I receive updates and posts from various news sources and from other bloggers. Between the two of us, the subjects we read about vary a great deal and most often Craig and my worlds don't intersect. However, he interrupts my reading with news of music, sports and politics and I share what's new in food, books and fashion (just kidding about the fashion part).
Here are a few of the links I found interesting and/or amusing this morning… 😀
Everywhere I look there are Super Bowl stories, but these recipes from the LA Times looked delicious!
7 Great Chili Recipes to Warm You Up
I love to read The Weekend in Paris and today's story highlights a Parisian milliner – Do you know anything about hat making? Parisian Milliner Marie Mercié
One of my favorite bloggers Anne Bogel, from Modern Mrs Darcy – She writes about so many interesting subjects and especially about books. I always look forward to hearing what she has to say Reflections: When you are living in the wrong movie
Off Season Travel – It can be an economical and advantageous choice – In my world, Italy is always a good idea. From the NY Times: Seduced by Tuscany in Winter
Do you have a Saturday morning reading routine?