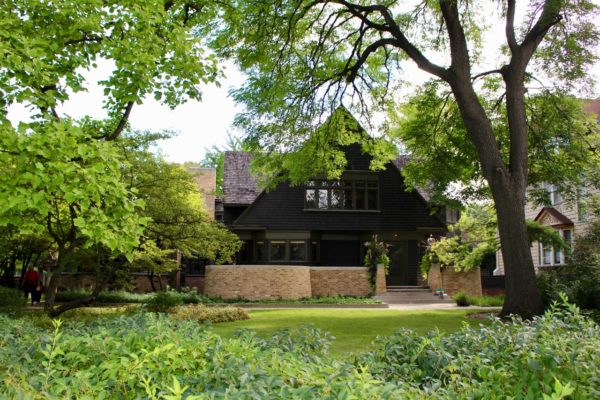 While planning a trip to Chicago I stumbled (luckily) upon a tour of the home of Frank Lloyd Wright. There were twelve different tours to choose from and I chose to take the Wright Around Chicago tour.
"Truth is life
Good friend, around these
hearthstones speak no evil
word of any creature" 
Frank Lloyd Wright
I am absolutely fascinated with Frank Lloyd Wright and have been for years, but I actually never knew that I could tour his home! While I was in Chicago, I wanted to divide my time between the more touristy places like the world-class museums, Cloud Gate, aka "The Bean", shopping on Michigan Avenue and Millennium Park, as well as satisfying my passion for architecture. There is a long list of architecture tours to enjoy directly in the city, but on this day I was trying something different.