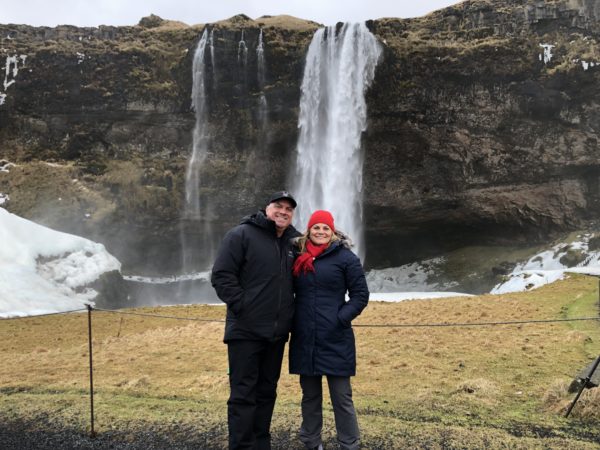 The food of Iceland is an intriguing adventure
For me, the food of Iceland takes second place behind the breathtaking abundance of nature.The beauty of the vast flat lands, numerous snow capped volcanoes, enormous waterfalls, and pale blue icebergs continue to keep me dreaming of our Northern Lights Tour. Reykjavík is the capital of a country with only 350,000 people and is the culinary barometer for this fascinating destination.
The culinary scene in Iceland is different. Not different in a negative way, just different. We were able to sample their unique fish focused cuisine and also discovered the most popular hot dog in the world, an organic tomato farm and the freshest farm to table dairy products. What a combination!
In early days it was necessary for Icelanders to utilize what they had access to like the ocean fish, including arctic char and herring and the lamb they found on land. In present day, they still eat a great deal of fish and lamb served many different ways. Additionally they do serve horse as well Minke whale. Yes, they do. Although I would not eat these dishes myself, many locals and tourists do.
I will focus on the food we enjoyed and I want to emphasize that a city like Reykjavík caters to tourists with an international palette, so rest assured, if you explore enough, you can find what you want to eat. Craig and I found several super cool, hip, foodie-type restaurants where we enjoyed friendly service and the dishes were eye-catching and delicious. Next week I will share our time at Grillmarket, an extraordinary establishment in Reykjavík. It blew us away.