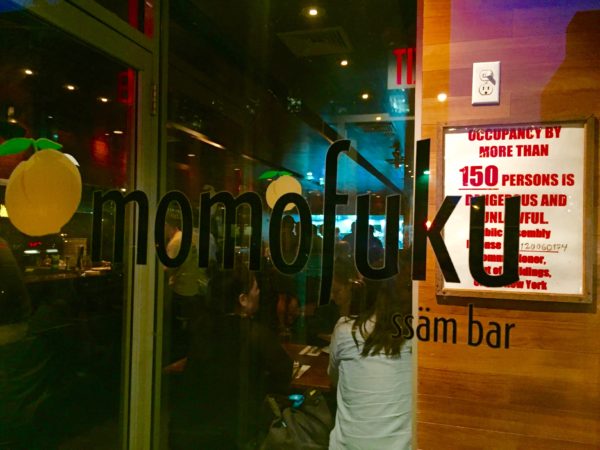 Today, I am in a New York state of mind – Our son is leaving for NY on Thursday, my friend Leisa is joining her mom, sister and niece for a girls trip on the 4th, my friend Meg is leaving Friday and Craig and I are leaving on Dec 11th. New York is so fabulous this time of year that many special trips are planned for the Big Apple in December! While in New York City a trip to Momofuku Ssam will impress and delight you.
---
Oh Momofuku!
Even if you don't know what it means, Momofuku is delicious in any language. The Momofuku restaurant group was created by David Chang in 2004 with its first restaurant, Momofuku Noodle Bar. As a multiple James Beard award winner, Chef Chang and his team have gained world-wide recognition for their innovative take on cuisine, while supporting local, sustainable and responsible farmers and food purveyors.
Most foodies will tell you they have heard of Momofuku, although they may not "have had a chance to go". But it will be on their list and Momofuku Ssam should be on yours too! Actually ALL of his restaurants should be on your list!