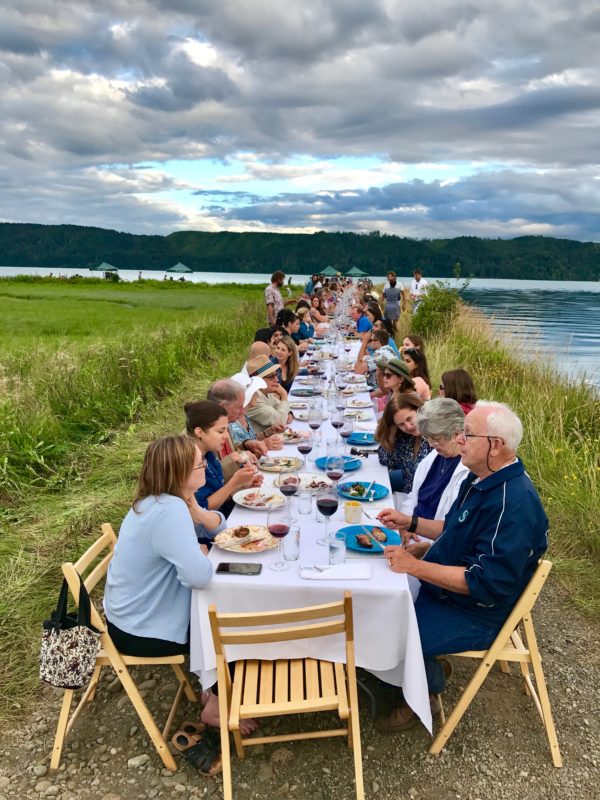 A farm to table dinner in a magical location ~
Location, location, location. This "restaurant without walls", farm to table dinner feast was in Lillywaup, WA at the Hama Hama Oyster Farm. Just imagine dining on the west shore of the Hood Canal where the water was so close you worried the tides would rise too fast. It wasn't scary, it was dreamy.
Although the was dinner was located in the state of Washington, notorious for rain and grey skies, we experienced none of that. Just bright blue sky and vivid green grasses and trees, with white puffy clouds sprinkled on top. Goosebump scenery. You know that other worldly feeling of discovering a new place that you can hardly put in to words how incredible that moment in time feels? This is how I felt and most likely everyone sitting at the one long table set for 150 food loving diners did as well.