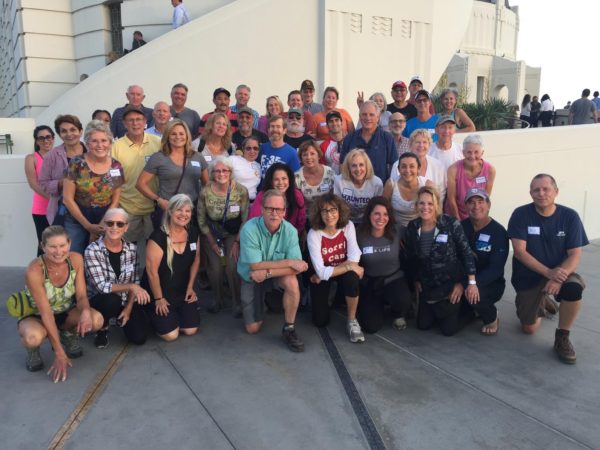 An Empty Nester Hiking Club Adventure ~
When was the last time you did something for the first time? My most recent experience was Wednesday. Craig and I joined a cheerful group of hikers who were mostly middle-aged and some even a bit older, who live near Los Angeles. We went on a short, but steep hike to the Griffith Park Observatory and it was awesome.
Columnist Chris Erskine, from the Los Angeles Times, put this group together. Yes! That guy! He is just as great in person and as friendly as you would assume he would be.
Chris had this idea of getting some nice people together, taking a short-ish walk or hike and finishing with a Happy Hour. This became the Happy Hour Hiking Club.
The views of Los Angeles and the Hollywood Hills were spectacular. Many of us had never been up there before and we all lived nearby. Hard to believe but true! Chris said "Welcome to the rooftop of Los Angeles". The sunset sky rolled out a rainbow of colors for all of us to enjoy.
A quick backstory: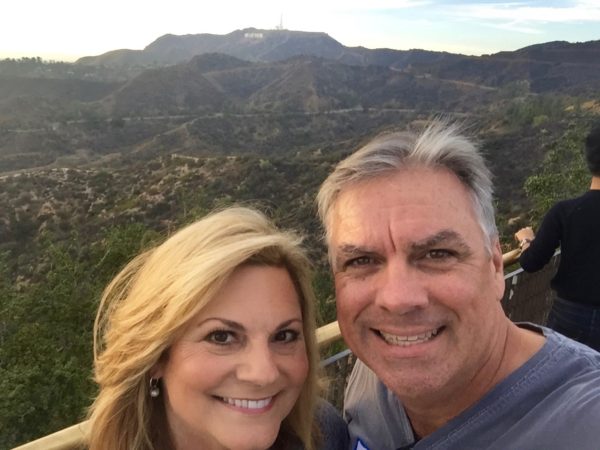 Several months back, I had read about this fun little club in Chris' column, but we were living in Seattle which made it geographically undesirable. I filed it away in my brain and promptly forgot about it. Darn it. However, while we were attending the Los Angeles Times' TheTaste at Paramount Studios in September, we walked smack into Chris.
Chris was surprised (and impressed) that Craig was carrying three drinks at once and congratulated him on his abilities. We chatted for a bit and talked about being empty nesters etc. and he invited us to join the group.
We weren't able to go on the September hike, but we were back from New Orleans in time to join this great group.
During the hike and afterward, a few of us discussed how challenging it can be to make friends in a new city when your kids are grown. That easy connection between our kids and their classmates and their parents no longer exists. We must find new ways to connect with potential new friends.
Not everyone wants to get in the car, drive to take a walk with 50 strangers and then follow that with a Happy Hour. We did, and we are delighted we did!
We met some very nice, friendly, inquisitive, talkative, engaging individuals and had a blast. Who knew that an empty nesters hiking club could be so fun??
Even if there isn't room to join this group, start your own. You can even start small and call up an old friend you haven't seen in a while, meet for a walk or hike and then sit for a bit and catch up. What a great way to spend a few hours.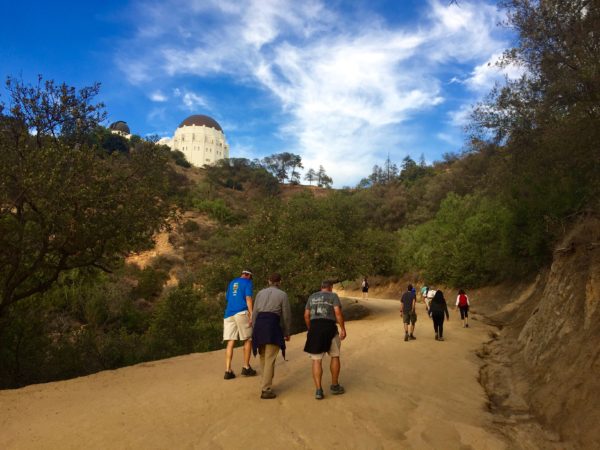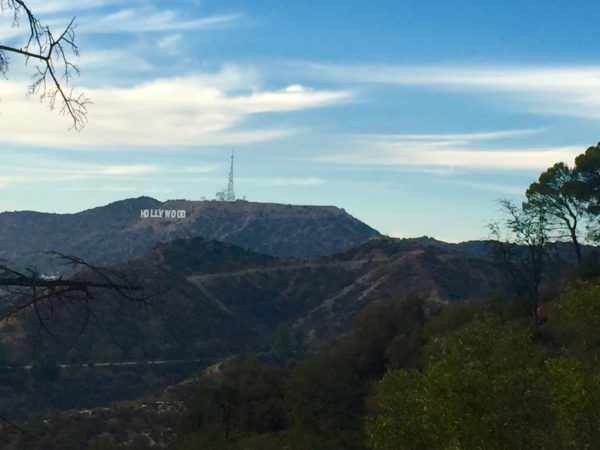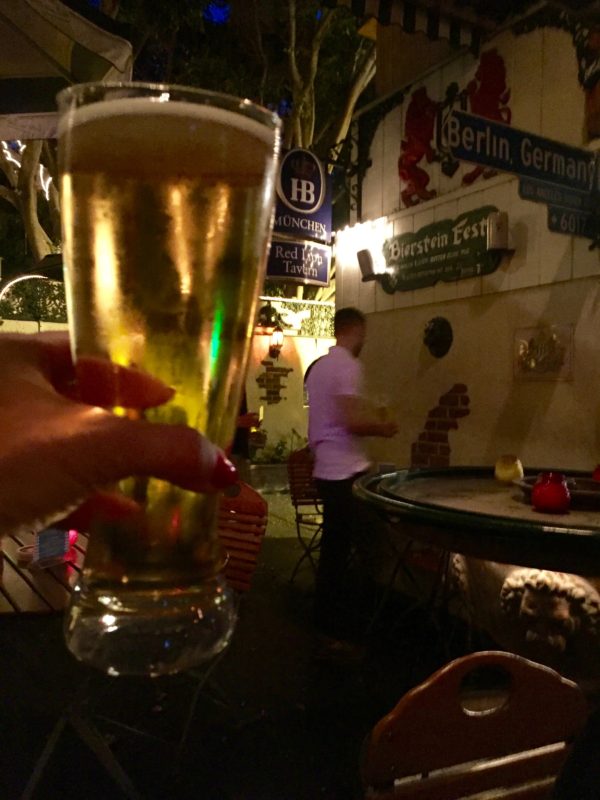 Living in an empty nest everyday can be an adventure if you let it be! What have you done lately that you have never done before?
---
I hope you will connect with me on all of my social media sites:
Remember you can receive our posts via email every time we publish them. Just leave your email in the box above.