"There's no cryin' in baseball"

– Tom Hanks' character in  A League of Their Own.
Here we were, Empty Nesters, with a young puppy standing on the fields where our son had played baseball until high school. I was moved by the realization that we were now the spectators. I saw my devoted baseball husband standing with the dog, watching the boys practice. It brought back all of the fond memories of sitting in the stands and watching our son Nick play.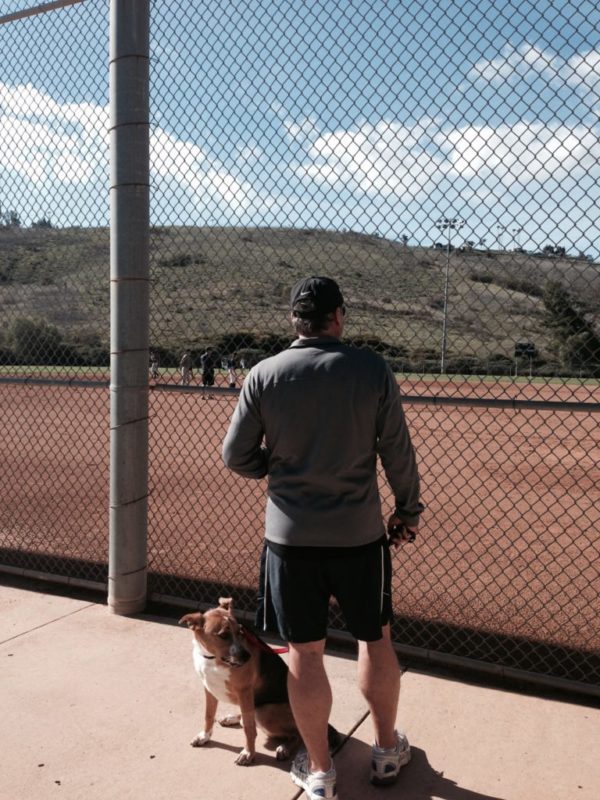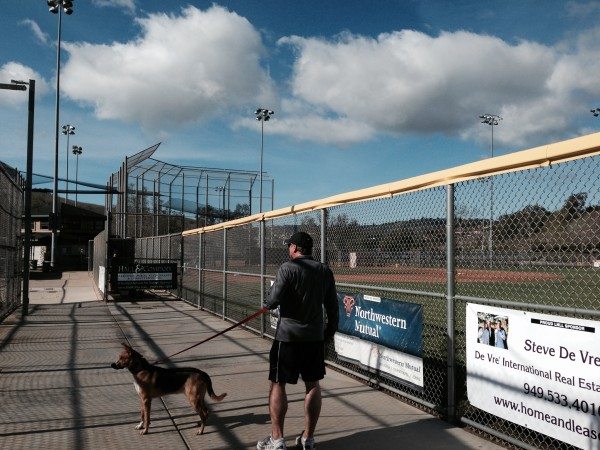 It seemed that we spent every waking moment for 14 years at the baseball field and 14 years is a very long time. My husband Craig enjoyed every single one of his baseball "jobs". He was everything from a t-ball coach, a manager, a coach and for two years even as Little League president. When Nick began playing in high school, Craig hung up his cleats and his final job was sitting in the stands with me and he enjoyed every single morsel of that experience as well. Through the years he prepped the fields, cleaned the snack shack, cheered the teams and threw hundreds of batting practices.
At the end of Nick's last high school season, I joked with the other baseball moms that we should each choose a kindergarten baseball player and follow his career. We could then relive our experience all over again… Not really, but these moments with our kids are so poignant and special – you sometimes wish you could go back.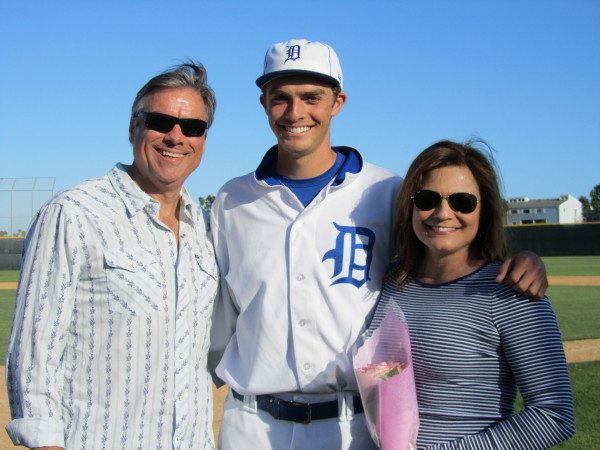 Our children choose a sport or an activity and we as parents dive in and support what they do unconditionally. I can see your head nodding now. We spend countless hours devoted to their passion and we would not have changed anything. I imagine ALL of you have stories to tell of the big game that was won or lost, the broken bones, endless practice or the role in the musical that she was the STAR! Sound familiar?
How is it that our kids have aged 18 years, but we still feel the same?
On Saturday, we walked our puppy Rocco for a long walk and ended up at the baseball fields. Rocco is 8 months now and there has not been baseball activity on the fields where we usually walk until just recently. Baseball season is starting and we unexpectedly walked in to a time warp of sorts.
I was a bit sad I can't deny that, but I know that this was just part of our journey and those memories of the days of baseball are always there for us to reflect upon.
What do you remember from those days when the kids were younger?
I hope that you will share it with the rest of us.
As the umpire says: Play ball!
Suzanne