The #findadventure campaign has got legs! The four-legged kind! Do you enjoy traveling with your pets? Taking a canine companion along is one creative way to mix it up, keep the family together and add a different kind of adventure to your travel!
Our goal with the find adventure challenge was to inspire everyone to be creative and think outside the box, try new things and travel new places. To find adventure! We created #findadventure stickers to take with you as you find adventure in your life.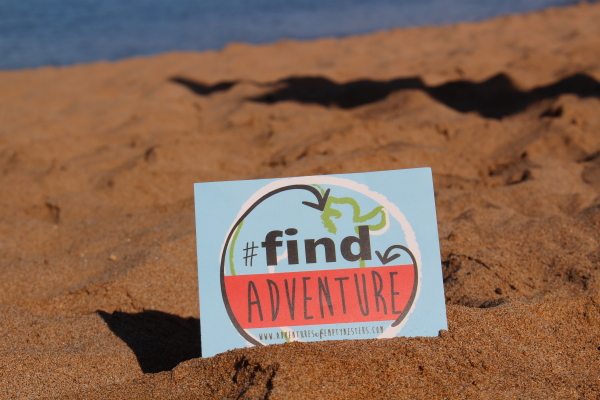 Our friends Eric and Edie took the campaign in a fun direction by including their pets on their to coast to coast drive to Southern California.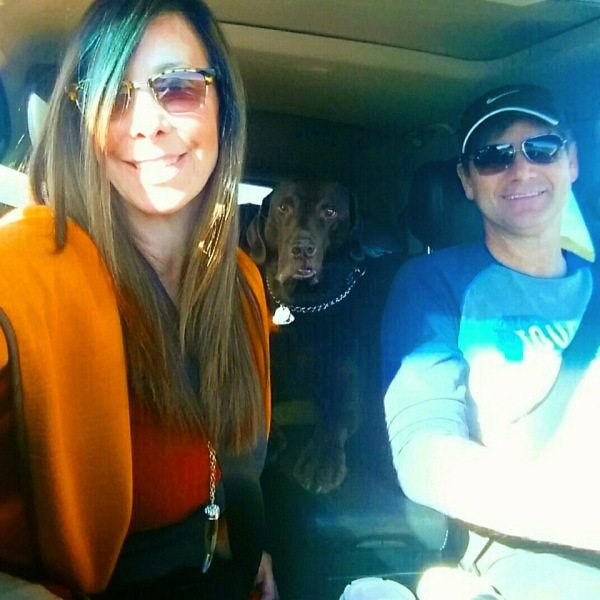 See how our pets can #findadventure too!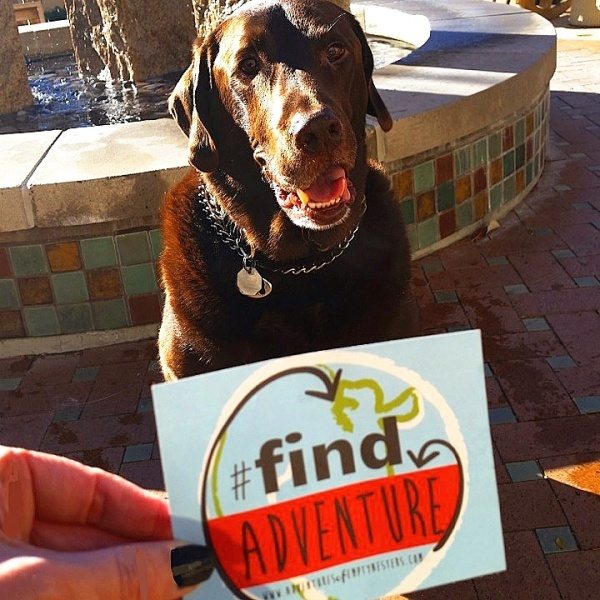 Edie and Eric took their two dogs, Diesel and Riley on a road trip across the United States from South Carolina all the way to Southern California.  To add some more fun to this mix, they chose to include their dogs on their photographic adventure. Diesel their labrador, even has his own Instagram account and over 1,000 followers! You can find him @dieselthechocolatelab
Here are a few of their photos from the four legged adventure!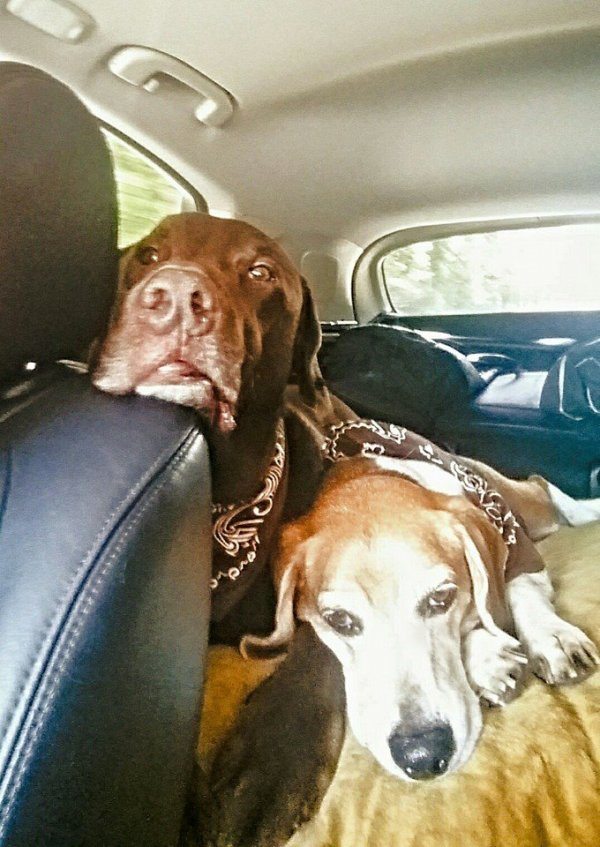 Edie shares her thoughts about the pet-friendly accommodations on their road trip:
On our way out…we departed Greenville, South Carolina on September 6th, stayed in Memphis and Dallas and arrived in Orange County on September 9th.  We planned to stay in Santa Fe after Dallas however, our beagle Riley was sick and not doing well so we drove straight through from Dallas. The hotel in Memphis was not worth mentioning (it was a pet-friendly Marriott hotel in downtown Memphis) and we stayed at the Kimpton Hotel Lumen in Dallas on the way to California.
On our return trip to Greenville we departed Orange County on Sunday, November 16th, stayed at the
Hotel Parq Central
in Albuquerque, (LOVED it!) and again at the
Hotel Lumen in Dallas
,  (LOVED it too!) and then straight home to Greenville. We never stayed very long in either city we visited since we were on a mission to get home quickly. However, I would have to say we loved both of the properties on our return trip to SC. Both were wonderful accommodations and fantastic pet-friendly properties.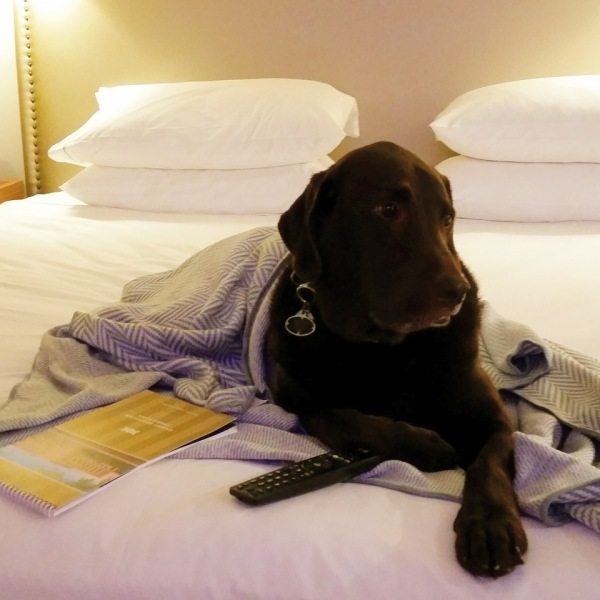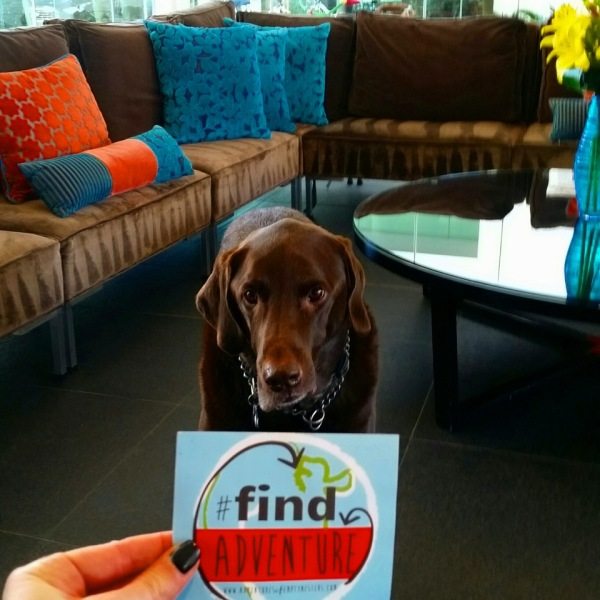 I would highly recommend both properties…the
Kimpton hotels
are all pet-friendly and do not charge for pets at any of their hotels nationwide.  If you do not bring a pet, they will accommodate your room with a goldfish to keep you company while visiting. A friendly staff welcomes you and your pet with open arms! We missed the complimentary wine hour from 5 to 6pm and they still accommodated us with a glass of wine when we arrived. We did not know what to expect when we arrived at The
Hotel Parq Central
in Albuquerque. It was such a welcome surprise to be so impressed at how lovely it was and how much we loved this unique hotel. Complete with a wonderful staff, comfortable rooms, beautiful grounds and breakfast included!  We would have stayed longer at both properties if we had the time to do so and would certainly love to return.
Thank you to Edie and Eric for sharing their inspiring cross country road trip with their canine companions.  As clever and creative pet owners, they turned what could have been a long and exhausting trip into a successful pet friendly adventure. Diesel is such great role model and most certainly on his way to fame and fortune too!
Have your traveled with your pets?
Would you like for me to send you a FREE #findadventure sticker? Just click on the sticker to the right ===> and fill out the address form.
Suzanne