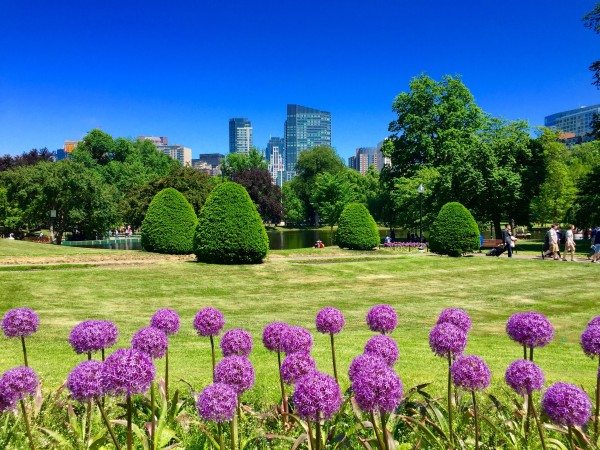 What is it like to stay in a Presidential Suite? Two words: Fab-ulous!
Have you ever wondered what a Presidential Suite might look like? What does Presidential mean exactly? Do you envision watching Secret Service agents speaking into their shirtcuffs? Are the rooms decorated in red, white and blue? Are there stars and stripes on the pillows? No, not in the two I stayed in recently.
A little Presidential Suite history…
The Presidential Suite gained its name during the Woodrow Wilson presidency (1913–1921) because on each of his political trips away from the Capitol, he would insist on having a hotel room conform to specific requirements for his visit. In the United States, Presidential Suites since have adhered by tradition to Woodrow Wilson's personal stipulations. It must contain an "en-suite" bathroom (adjoining bathroom) and a walk-in closet. In Wilson's era en-suite bathrooms were uncommon, hence the request.
Often the term "Presidential Suite" is used to describe the best and most luxurious suite in the hotel. Regardless of whether an actual U.S President has stayed in the Presidential Suite of a fancy hotel, they are most certainly worthy of the honor of the title. They are well appointed, beautiful spaces for the very privileged. The Fairmont Hotel in San Francisco touts that it is the "White House of the West" and claims to have hosted every United States President since William Taft.
Just pinch me it must be a dream, but I was very  fortunate to stay in two Presidential Suites within one week! I was traveling alone too, what a shame! Both of my memorable experiences were in Boston and in two very different areas of the city.
Presidential Suite #1
On the first evening of my trip, I stayed at the Hyatt Boston Harbor, a newly renovated property with views of the city of Boston that will make you swoon. This outstanding property is a luxurious, eco-friendly hotel very near Logan Airport. It boasts a glorious view of the city skyline across the harbor and day or night the view is spectacular. You can even take a boat shuttle across the water to downtown Boston from the hotel.
The first thing you see as you walk in the door is the casually elegant living room and gigantic windows. Adjoining the living room is the dining room with seats for eight, a guest bathroom, bedroom and magnificent master bath. This particular suite had been recently renovated and was absolutely gorgeous. The decor was contemporary casual with a nautical twist. Very classy, nothing kitschy, just cool blue tones, misty grey and natural colors like sand and ivory. There was just enough nautical decor to celebrate the incredible location on the Boston Harbor.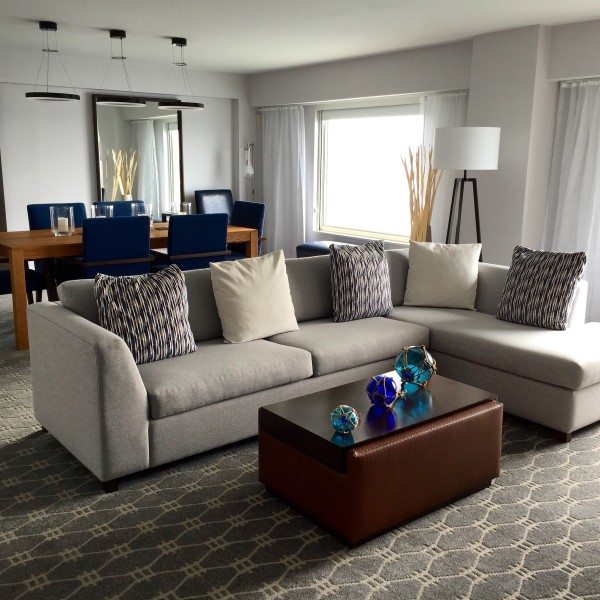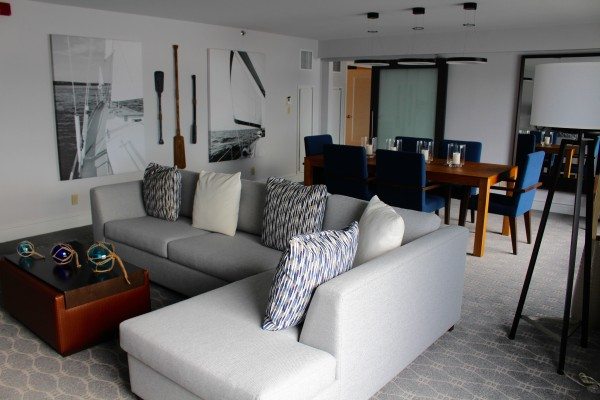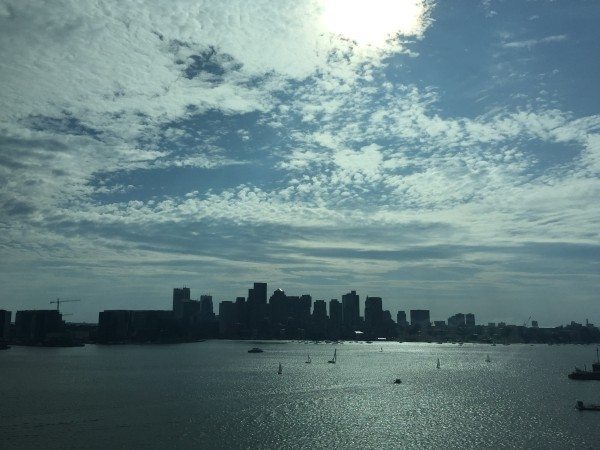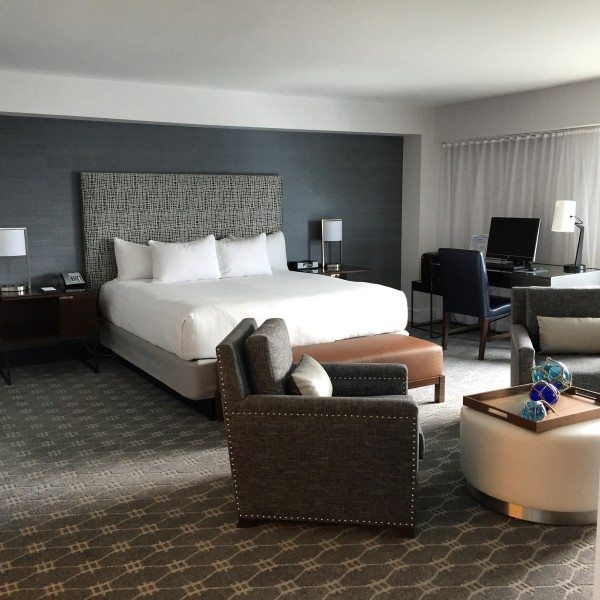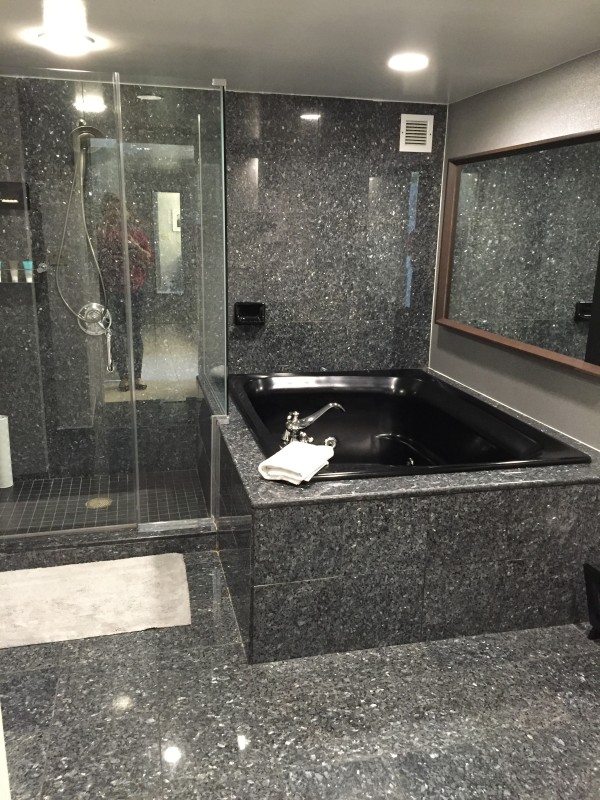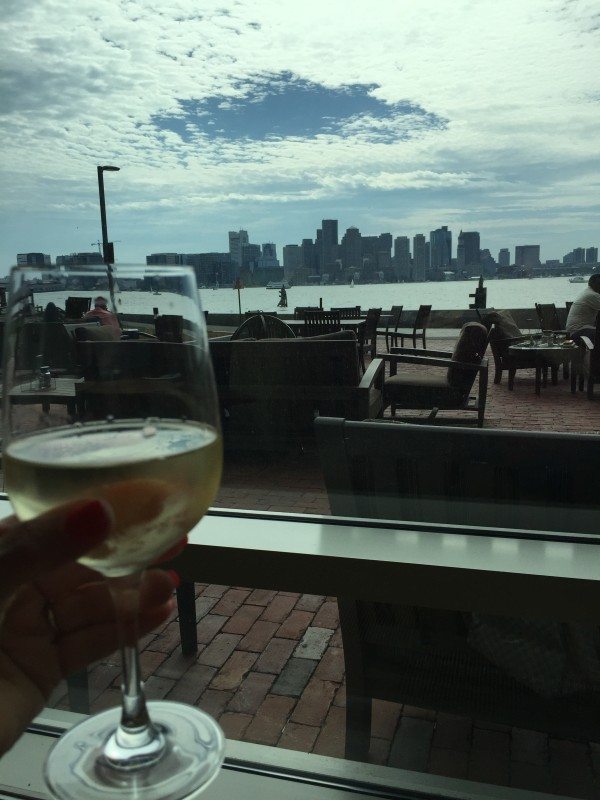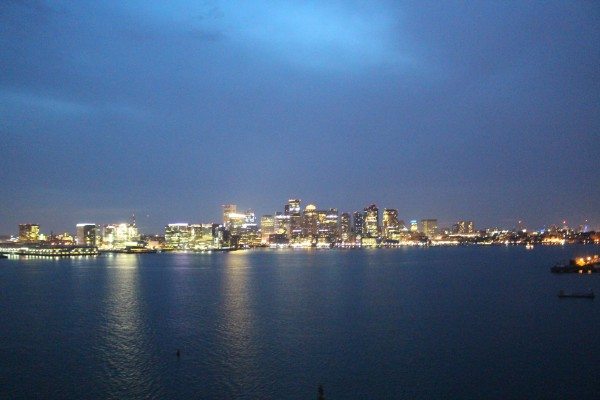 Presidential Suite #2
I stayed in Boston for one night each on the arrival and departure days of my trip to Kennebunkport. So my second Presidential experience was at the end of my trip and this time I stayed at the downtown Boston property ~ The Hyatt Regency on Avenue de Lafayette in the heart of the theater district. This suite was on the top floor and had an entirely different feel to it than the harbor hotel. The room was a spacious 1325 square feet with sweeping views of the city and was easily the largest hotel room I have experienced!
I enjoyed my own large (149 square feet ) outdoor terrace to sit back and take in the views of the city. The amazing suite felt like a fancy nightclub, yet still comfortable and inviting. I wish I had a huge entourage traveling with me, we could have partied all night in this room. A desktop computer, Keurig coffee and drinks were available, as well as a large conference table for me to work with my group (if I had one.) After soaking in the amazing tub I sampled my evening snack of gigantic, delicious, chocolate chip cookies and milk. I am sure I left my glass slipper in that room…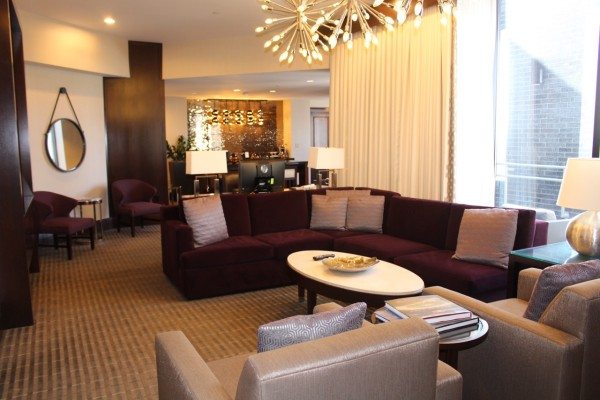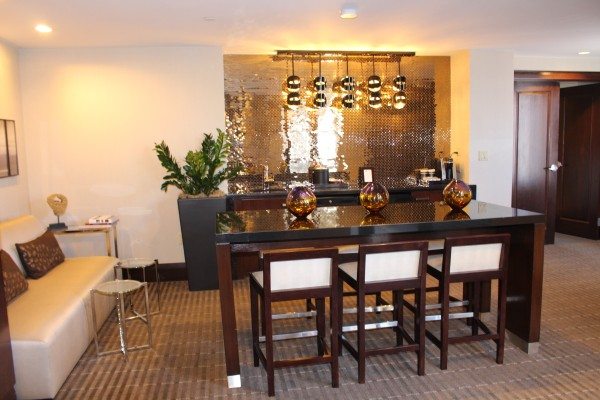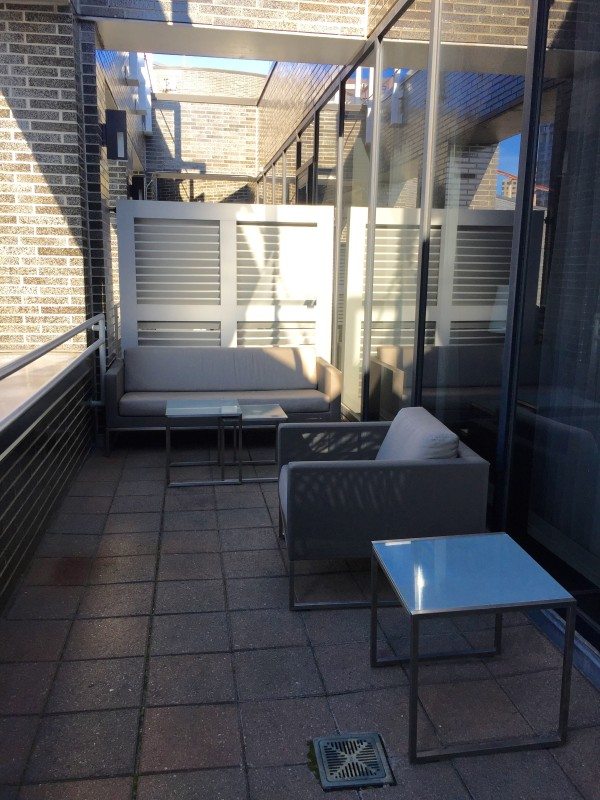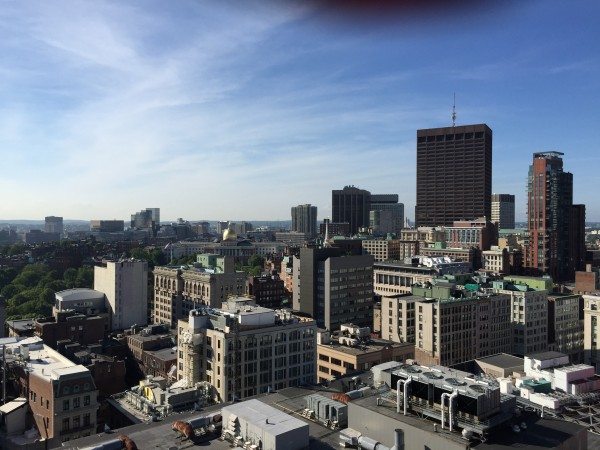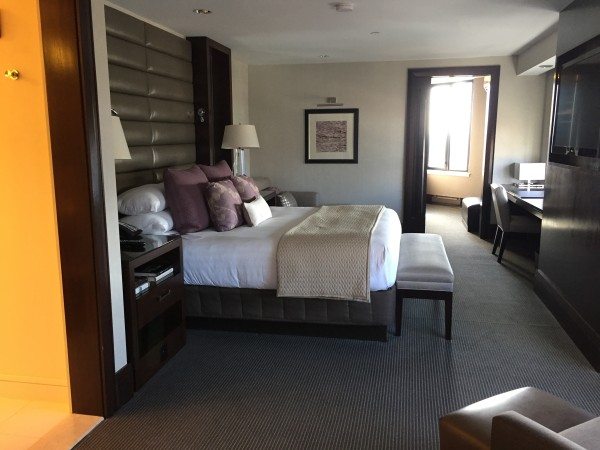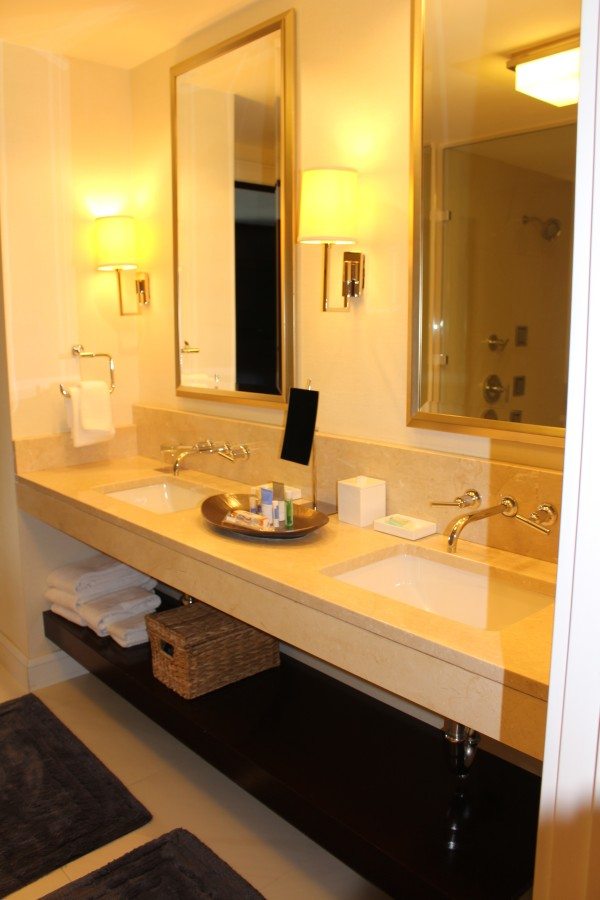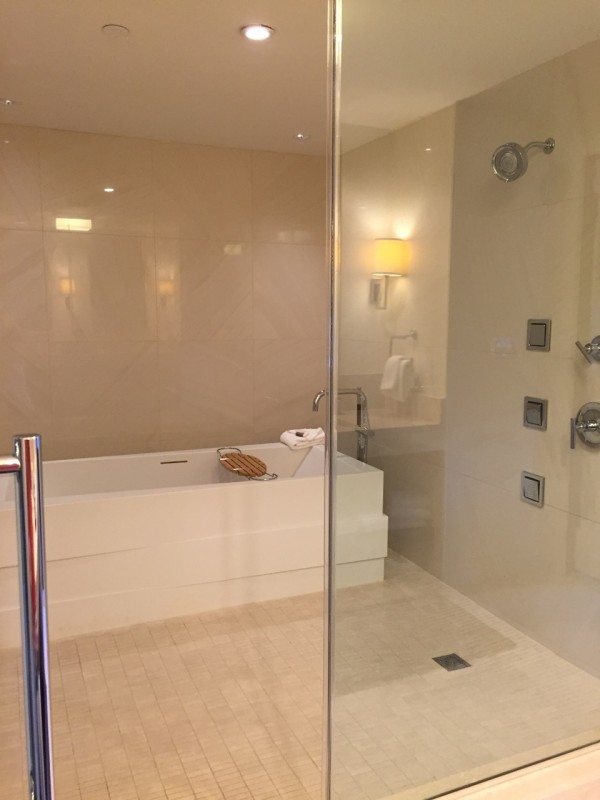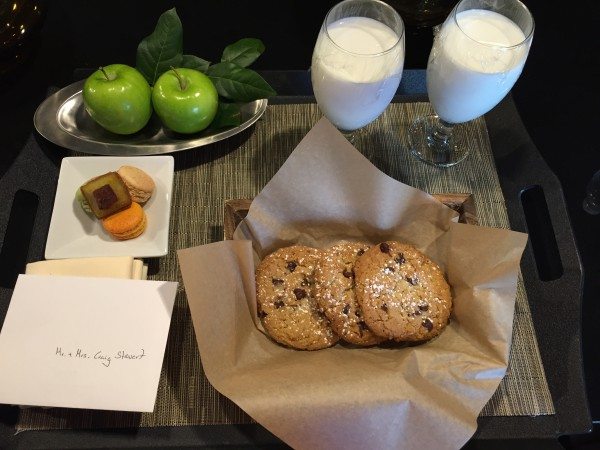 My husband and I travel a great deal together and he travels even more for business. Amazingly, my husband Craig probably stays in Hyatt Hotels over 150 nights per year. Because of his loyalty they often reward him with an upgrade and sometimes… even the Presidential Suite! If I had to guess, the room rate for either room probably cost between $1,000 – $2,000 per night. Quite exciting for me! The luxury travel enthusiast!
The lesson here is that hotel and brand loyalty can be very beneficial! Do you frequent the same hotel chain? Is brand loyalty important when you choose your accommodations? Have you ever stayed in a Presidential Suite? Or have you been upgraded unexpectedly? Was it fabulous??
Didn't you just feel like royalty? I really did feel like Cinderella and most certainly won't forget this incredible opportunity to stay in rooms like these. I should have taken a Presidential Suite selfie, what was I thinking?
Don't miss a thing! Leave your email to receive our posts every time we publish!