This post is part of the Happy Wives Club Blog Tour which I am delighted to be a part of along with hundreds of inspiring bloggers. To learn more and join us, CLICK HERE! 
Recently I discovered a special website called The Happy Wives Club. I loved the positive message Fawn Weaver is sending out to the world. I purchased her brand new book  Happy Wives Club and I am devoting this post to a few of the reasons why my husband Craig and I are celebrating 30 years of marriage and still smiling! As an Empty Nester, the kids are gone and we are encouraged to once again determine what is important to us in order to be happy and fulfilled and our "adventures" nurture and enrich our Empty Nest!

Fawn Weaver suggested several reasons why I might want to devote a blog post to sharing my thoughts about marriage. Her #3 reason truly resonated with me.
#3 Encouraging happy and healthy marriages is a benefit to us all! I completely agree. By sending out positive and encouraging thoughts about marriage and family we are making a difference to the world. There is plenty of negativity out there, let us foster the positive! Here is just a glimpse into our world.
Our story: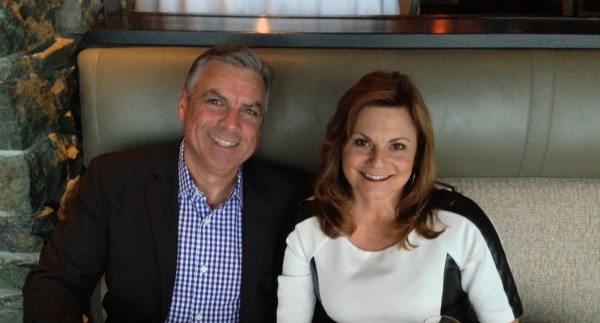 Craig and I will be celebrating our 30th anniversary this year and this is the perfect time for me to ponder how we got here and what made this marriage so successful! We met when we were 15 and 16 in our high school Spanish class. We sat alphabetically and he sat directly behind me. Yes it was love at first sight, but a marriage takes much more than love to be successful. We dated for 7 years with a few breakups and heartbreaks, but ultimately we were the perfect match. There are many fairly obvious attributes of a happy marriage like trust, commitment, laughter, partnership, honesty and fun. However, for this post I decided to focus on just a few of the "not so obvious" ones to share with you.
1. Unselfishness is sexy – If we spend time putting our spouse first, there is no room for error. What an amazing feeling when someone else puts your needs before theirs.  It is the ultimate compliment and validation of your successful partnership.
2. Indulge each others interests– Craig LOVES baseball and music. I became a knowledgeable baseball fan and learned about all of the music he is so crazy about! He indulges my passion for foodie adventures,fashion, fitness and photography. His interest for all of my endeavors is limitless. However, we are more than just supportive, we participate in each others activities as well.
3. Patience – Life is so full of ups and downs and every family can have so many challenges to deal with. A family member's illness, financial issues, the list can be lengthy. By approaching each issue with patience, irrational behavior goes out the window and the end result will be more successful.
4. Friendship -Within our marriage is a 30 year friendship. Haven't we always heard how people describe their spouse as their "best friend". It seems cliché, but it is so true! I would rather spend time with him than any other person on the planet. If you asked Craig, he would say the same thing.If I discover something new or travel to a new place, it would never be the same without him right there with me.
With age comes wisdom and I feel it is my duty to share my amazing experience of a 30 year marriage with other generations. I think we all need to have hope for the future and marriage is not easy, but it's worth it.  By concentrating on all of the various ingredients of a healthy marriage you are likely to be celebrating your 30th anniversary and more!
30 years later and still smiling,
Suzanne
Fawn Weaver, the founder of the Happy Wives Club wrote a book about the best marriage secrets the world has to offer. They say the book is like "Eat, Pray, Love meets The 5 Love Languages." I say the book is inspiring. You can grab a copy HERE.