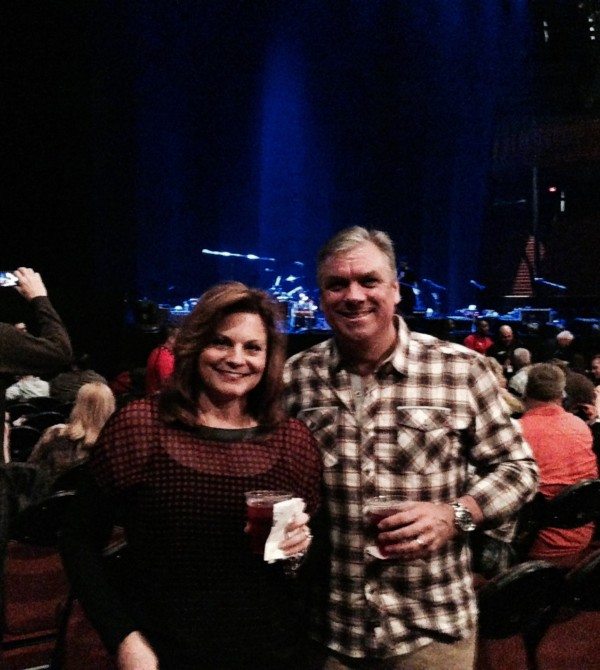 The experiences of life are what matter most, don't you agree?
A spectacular (almost 3 hours) with The Eagles.
The Eagles concert las night at the Los Angeles Forum was perfection. Our wish to be carried back in time was granted and those memories of listening to them as kids came to the surface so easily! The music made us feel energized, engaged and invincible, we could achieve anything last night.
Quick Back Story~
I shared with you last week that I was attending The Eagles concert in Los Angeles 38 years after I saw them for the first time at the same venue, The Fabulous Forum in Inglewood, CA.The concert crowd was primarily filled with mid- lifers, baby boomers and empty nesters in their 50's wearing nice jeans and untucked shirts… but the music was the true star of the show. If I closed my eyes I was easily transported back to the 70's, sitting in my room with my best friend Debbie singing at the top of our lungs.
Last night, the band's beautiful harmonies were so clear and honest, it was like time had not passed. The quality of their voices was nothing short of miraculous and these men are in their sixties!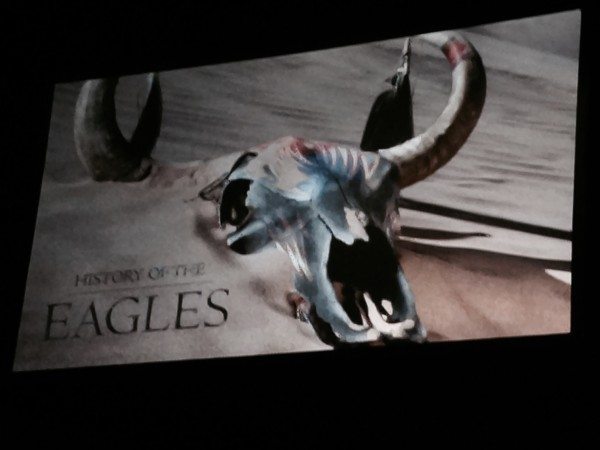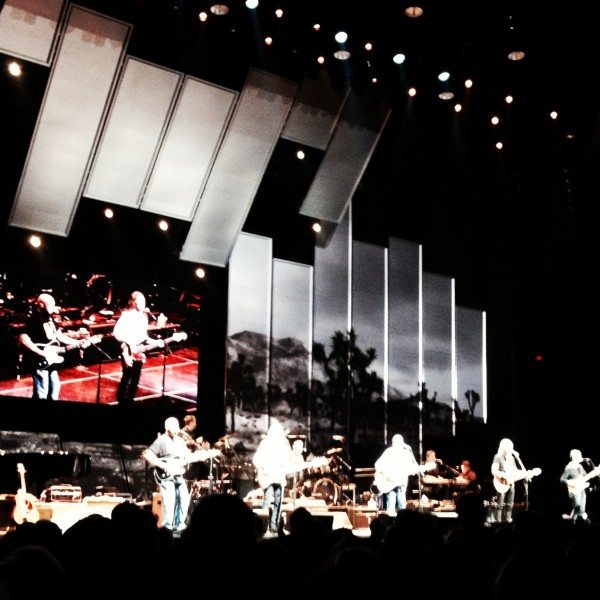 They are true rock legends.  I LOVED every minute of it and so did the entire sold out crowd.
The show began rather serenely with Frey and Henley and just their guitars, playing a song from 1971. They went on to sit and share with us the History of the Eagles and about how they came together in Southern California in the San Fernando Valley. On the large screens they played a documentary where the band members shared tales of the band and how they matured, progressed and succeeded.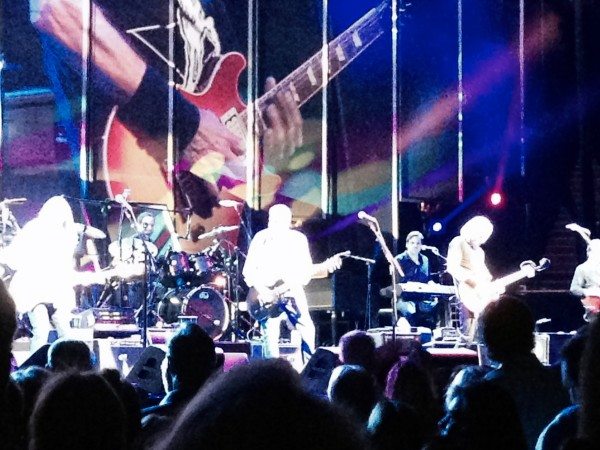 As the concert continued, they added more band members until they were all present on stage. The setlist was exactly what I would have hoped for and they played every song that I would have wanted to hear. And yes… Craig and I knew every word and sang silently in our heads.
Prior to the concert, it was announced that we would have to put our cell  phones away and no filming or taking any photos would be allowed. Really? Later Don Henley explained that they wanted us to "be in the moment and not texting and taking photos". Come on Don, you are the Eagles!
I totally understand this perspective, but I will tell you it feels like you are sitting on your hands! You may also wonder how I am posting photos? Clearly I did not obey the rules… I cheated! I knew that I was completely in the moment, enjoying the concert, but I also wanted to capture it, to hold on to it, to cherish it and relive it over again. I knew they would forgive me.