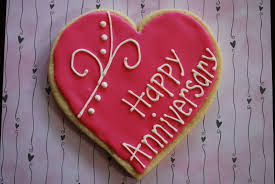 Happy Anniversary to Adventures of Empty Nesters! Our baby is just three months old! These past 3 months have whizzed by and I have learned a few interesting things along the way.
Here are 5 surprising things I have learned from creating this blog!
1. Not everyone is sad…  Empty Nesters may at times be heartbroken or melancholy, but overall they are embracing their new lives now that the kids are away.
2. They are sensitive. Now I would not say this is super surprising, but more so really touching. They recognize their emotional state, but they seem to handle it with grace.
3. They don't sit home very much. They don't put their life on hold waiting for their college students to walk in the door so they can do their laundry! Bravo!
4. They are shy. They have great stories to tell, but they are not quite sure they want to share them outside of their familiar circle of influence. The world wide web is a big place and some people want to just listen to others tell their tales. No problem!
5. They don't realize how interesting they really are! They seem to think that they have to travel around the world in order to write an interesting post. Wrong! They will come around soon!
 I am so thrilled and honored to be smack in the middle of a fabulous world of Empty Nesters that are traveling, eating, drinking (they seem to do that a lot), reading, exercising, socializing and trying new endeavors.
My goal is to bring together a global community of Empty Nesters and ask them to share the "adventures" of their lives! We are just getting started!
Did you know that…
By 2015, those aged 50 and older will represent 45% of the U.S. population (AARP).
That is boatload of people! Please join me and the many Empty Nesters, Almost Empty Nesters and Halfway Empty Nesters and contribute what is happening in your world!
I truly appreciate all of you reading and sharing Adventures of Empty Nesters. We still don't have a reader in Australia yet… do you know someone?! Anyone? Bueller?
Side Note: As is turns out we have readers ranging in age from 21 – 80 who visit the blog to read about what we are all doing. I find that super fascinating and exhilarating, don't you?? Evidently we are interesting!
What is going on in your Empty Nest? Please let us know! We are waiting! No story is too small!
Suzanne