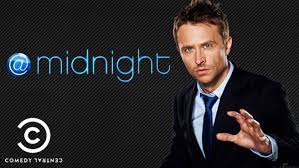 Have you heard of @Midnight? Most of you are probably saying no, except for those who keep up with what your adult kids are watching.
Actually, not only are our children watching, but "adults" are watching too. @Midnight with Chris Hardwick is an American late night Internet-based combination scripted, rehearsed and improv panel game show hosted by Chris Hardwick, that airs Monday through Thursday nights on Comedy Central. The show won a 2015 Primetime Emmy Award for Outstanding Creative Achievement In Interactive Media – Social TV Experience.
Chris Hardwick is really talented (and cute) and I read that he studied philosophy at UCLA. Go Bruins! I knew he was special. 😉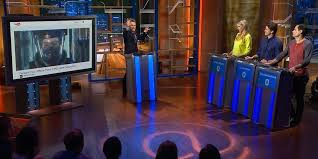 It is an adult rated program, with lots of foul language, sexual content, clever dialogue and is hysterically funny. I have not laughed that much in years.
I was invited to come watch a taping of the show and dragged Craig along with me. He loved it. We unexpectedly sat in the first row and actually engaged in a fun banter with the Warm up Comedian. He asked about who we were, whether we were married (31 years) and what we did for a living.
I was able to share about AdventuresofEmptyNesters.com and he asked me a bunch of questions. Fun stuff. At the end of the show I even won an @Midnight metal vacuum bottle!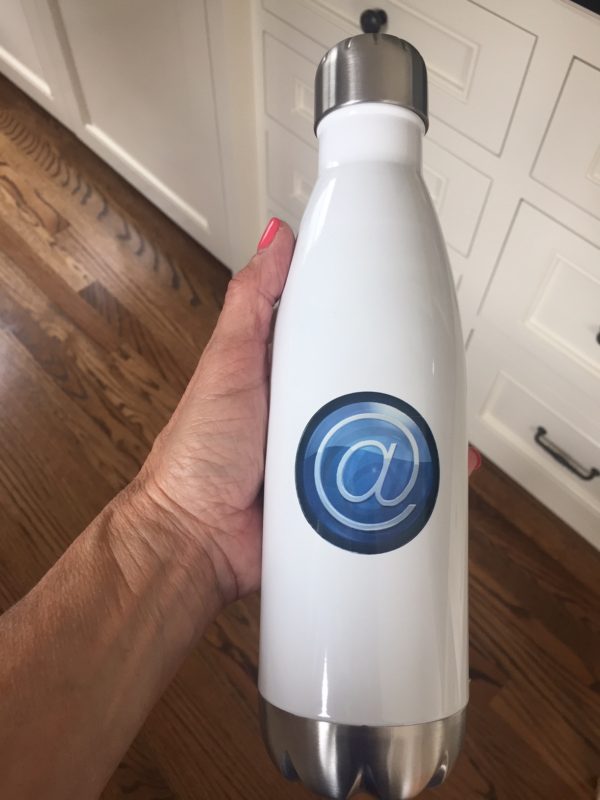 You are not allowed to bring your cell phone in to the studio, (Fun Fact: It was the same studio that I Love Lucy was filmed) A staff member took this photo of me and texted it to me. How social media of them!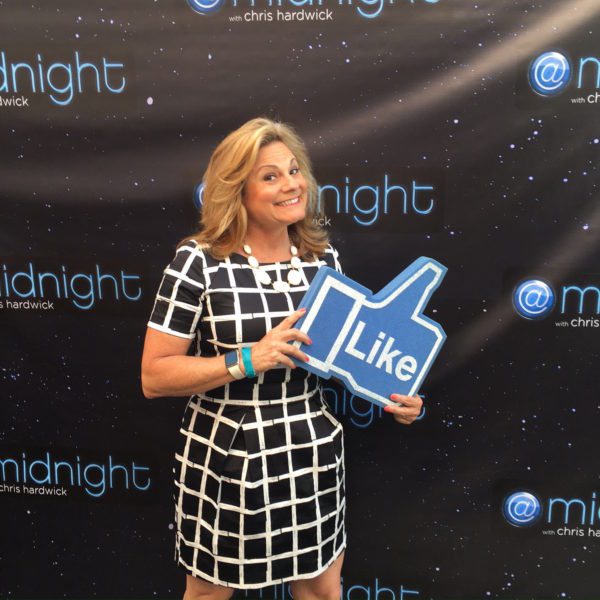 The premise of the show is to talk about and make fun of what they find on Twitter and other social media platforms. How they find what they find is a mystery, but then the comedians make (mostly) inappropriate, but very funny comments on the show.
We stepped out of our comfort zone on this adventure and yes we were certainly on the older side of the audience, however, we were exposed to relevant social commentary and as a blogger I feel it is important to know what is happening in the fast-paced world of social media.
Have you ever watched @Midnight?
If you would like to see the show, contact Miranda Gonzalez:  miranda.gonzalez@1iota.com
She will help walk you through the ticket process. Check out this show and enjoy getting out for a new and hilarious adventure!
---
Remember you can receive our posts every time we publish them right in your email.  Don't miss an adventure!
Please follow us on Facebook, Twitter, Pinterest and Instagram and we look forward to following you!