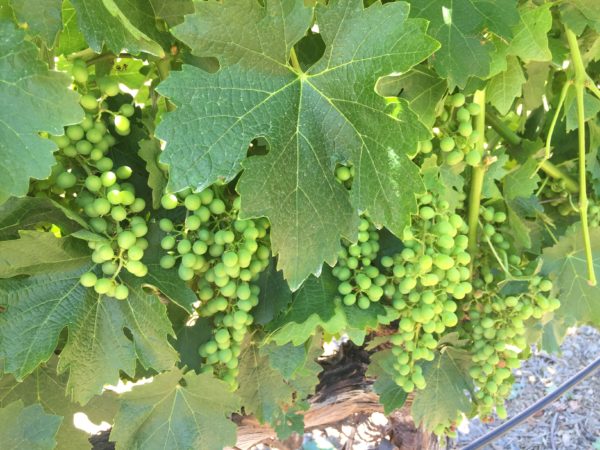 Summertime in Napa can be very hot, but I really don't care, I just love the place.
I have written before about what time of year is best to visit Napa, the answer is anytime. Seriously, it is so damn pretty, with gorgeous vineyards, breathtaking views, crazy amazing food, restaurants, chefs and phenomenal wine. What more could I want?
We just recently visited again, because we just can't seem to stay away for long. We stayed in San Francisco on Thursday and Friday night, then buzzed out to Downtown Napa and stayed at the Andaz. It didn't take much more than an hour. Leaving earlier in the morning is best to avoid the traffic which can be gnarly at peak times.
A little peek in to our summertime in Napa ~
The Andaz Napa is a smallish boutique hotel, with great service, well designed rooms and offers a great farm to table breakfast. Andaz is part of Hyatt Hotel and Resorts and is always consistently superior and lovely.
We were upgraded to a corner suite and were welcomed with some delicious Napa Valley sparkling wine and chocolate covered strawberries. #spoiled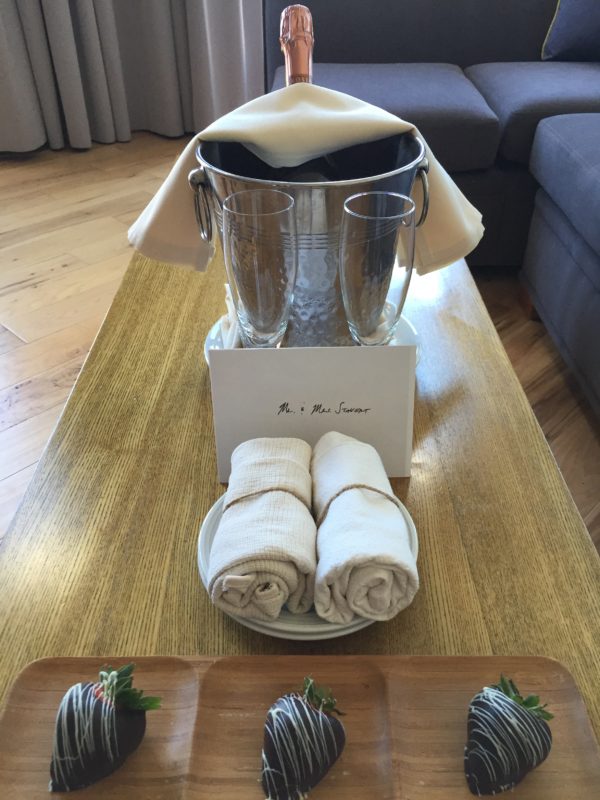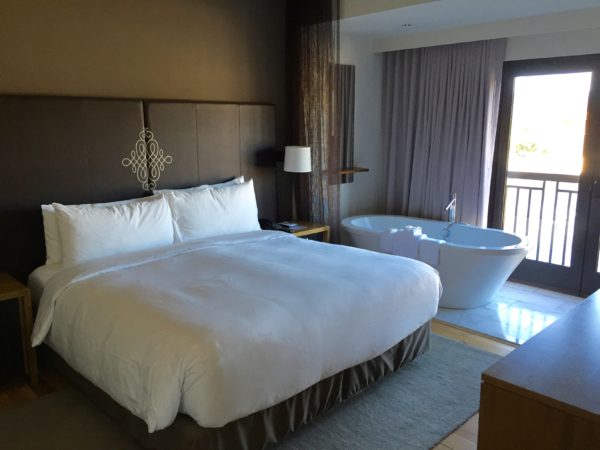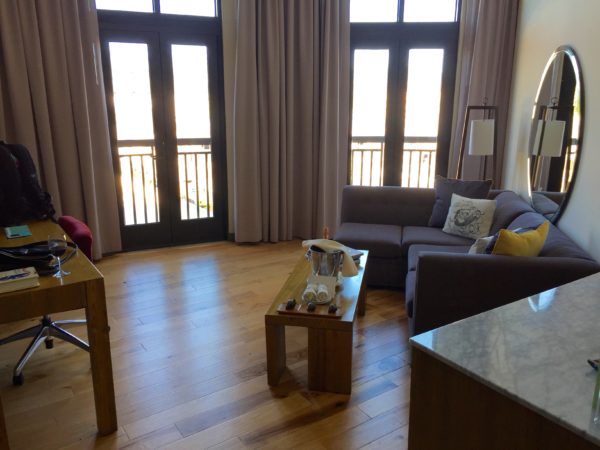 We drove straight to Yountville, which is about a ten minute drive north of Downtown Napa on Hwy 29.  After a leisurely walk around downtown, we went tasting and on the tour at one of our favorite spots – Chandon.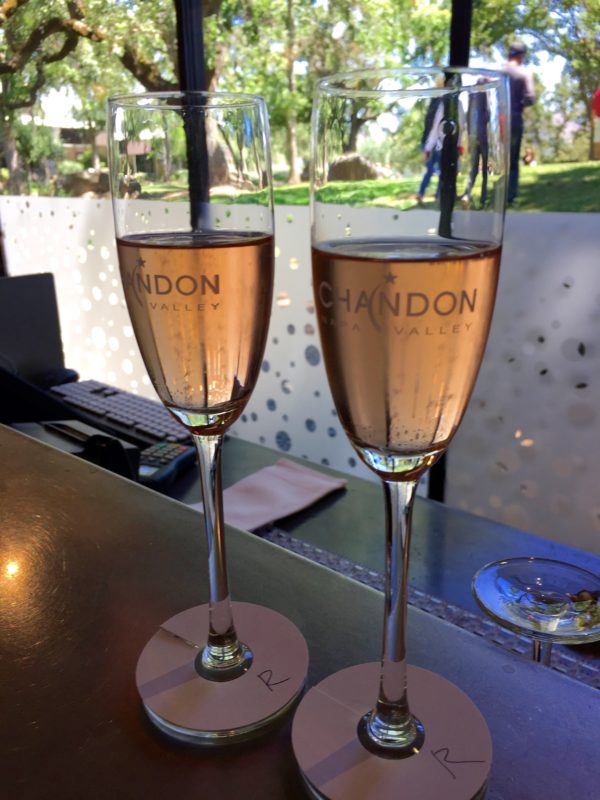 Something very unexpected and unique happened. A young man and his girlfriend were standing next to us waiting for the tour to begin, he leaned over to us as she went to the ladies room and said, "I am going to propose at the end of this tour, would you mind taking a photo of us?" Are you kidding? How fun is that?
At the end of the tour the young man said to us, "Would you mind taking our picture? They stood there for a moment and then he got down on one knee. I took a dozen photos with her iPhone. It was a magical moment. We were honored and loved watching such a romantic event.
The Visitor's center is open 10-5 everyday and the grounds are spectacular. You can take a behind the scenes tour and learn how sparkling wines are made. We really enjoyed it and followed the tour with a flight of sparkling tastings. We really enjoyed that too! (Maybe even more)
Paraduxx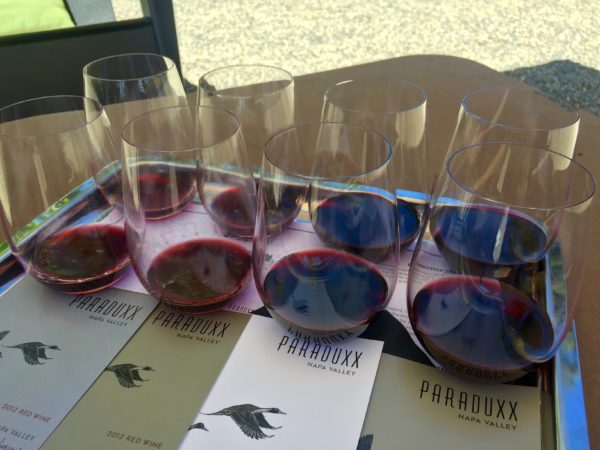 If you haven't visited Paraduxx yet, you are missing out. We took the kids there last August and they were as enamored as we are. Their enormous courtyard of crushed granite, with groupings of Adirondack chairs and umbrellas just beckons you to take a seat.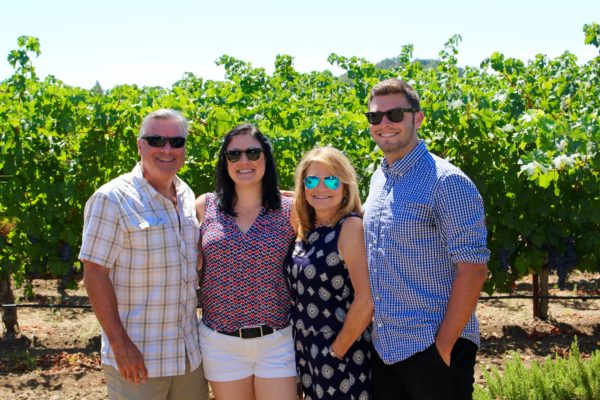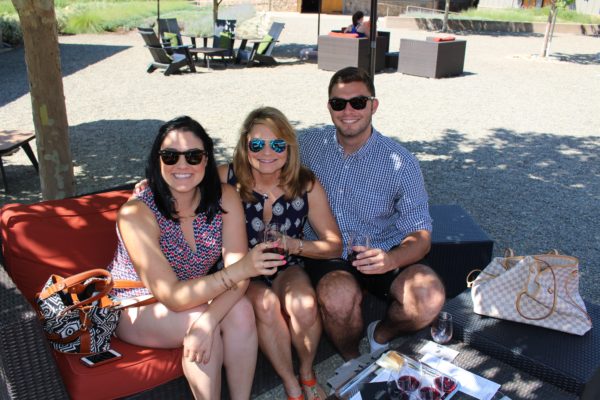 Located on Silverado Trail in the heart of the Napa Valley near Yountville, Paraduxx has earned acclaim as the only winery solely devoted to stylish Napa Valley blends. The winery was started by the owners of Duckhorn, you may be familiar!
As wine club members, our wine tastings are free, so we just sit back and enjoy our surroundings and some amazing wines. We end up buying more wine than we need, but that isn't such a bad problem.
Long Meadow Ranch Winery
Last but certainly not least, we discovered a new little piece of heaven on earth, Long Meadow Ranch. I was searching for something different, something that appealed to more than our need for great wine. I found it here at Long Meadow Ranch.
At Long Meadow Ranch they use sustainable, organic farming methods and are among the pioneers in establishing an organically farmed vineyard in the Mayacamas Mountains.
They have learned that organic farming methods produce higher quality at lower cost, with a real consumer benefit and they believe that organic farming is the mechanism that allows them to achieve extraordinary results. The vineyards and wine making, olive orchards and olive oil making and cattle breeding all work together in a complementary fashion.
WE LOVED IT! The views are to die for and we tasted some of the best wine ever. When the olive oil is pressed and ready, I am excited to cook with it. The cost of the private tour was $70 each, but can be applied toward your wine purchase and club membership. Honestly, it was so worth it.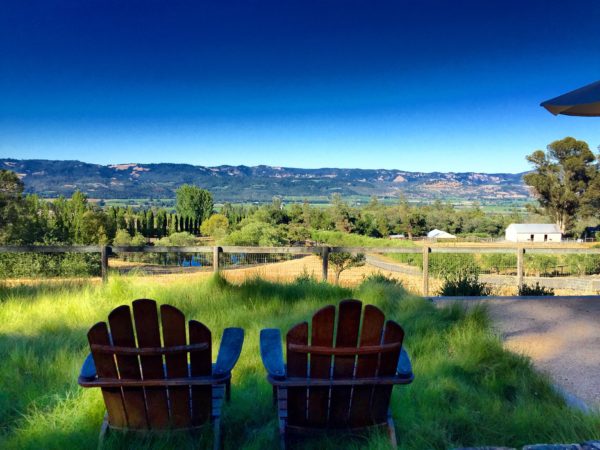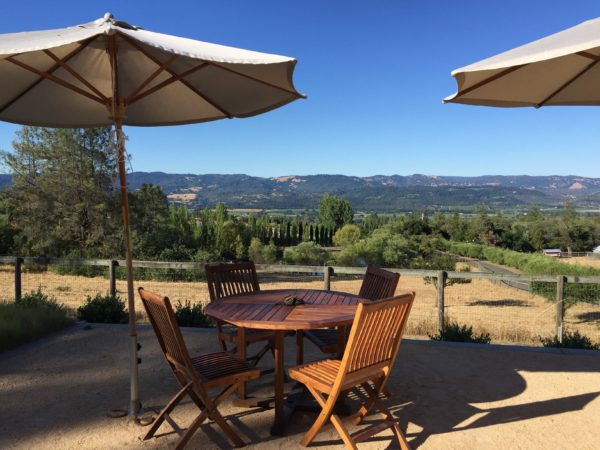 We finished the evening at one of our favorite restaurants in Downtown Napa, Oenotri. This is the Burrata and Tomato Salad, pretty as a postcard and so delicious.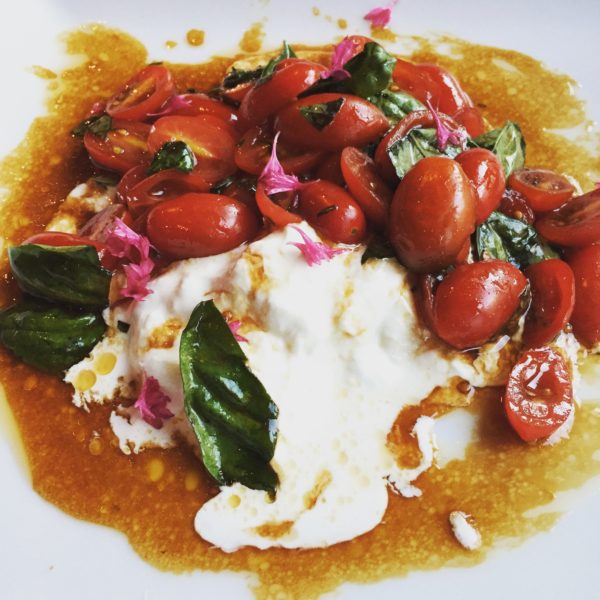 Other posts about Napa ~
When is the Best Time to Visit Napa Valley?
A Harvest Celebration at Quintessa Vineyard
---
Remember you can receive our posts every time we publish them right in your email.  Don't miss an adventure!
Please follow us on Facebook, Twitter, Pinterest and Instagram and we look forward to following you!