Visiting the Napa Valley in the Fall is quite a treat.
We have rediscovered drinking wine…Craig and I are spending time learning about different California wines and wineries and determining which types are our favorites. In order to learn from the experts, we went to the Napa Valley in Northern California to discover just exactly what people have been raving about.
Napa is beautiful, calm, rural, chic and delicious. The scenery is stunning and we had so much fun visiting several different wineries. When you visit Napa in the Fall, all of the leaves on the grape vines have turned from green to different shades of deep red,orange and amber. It is breathtaking. I must have made my husband stop the car five times to photograph one vineyard and another.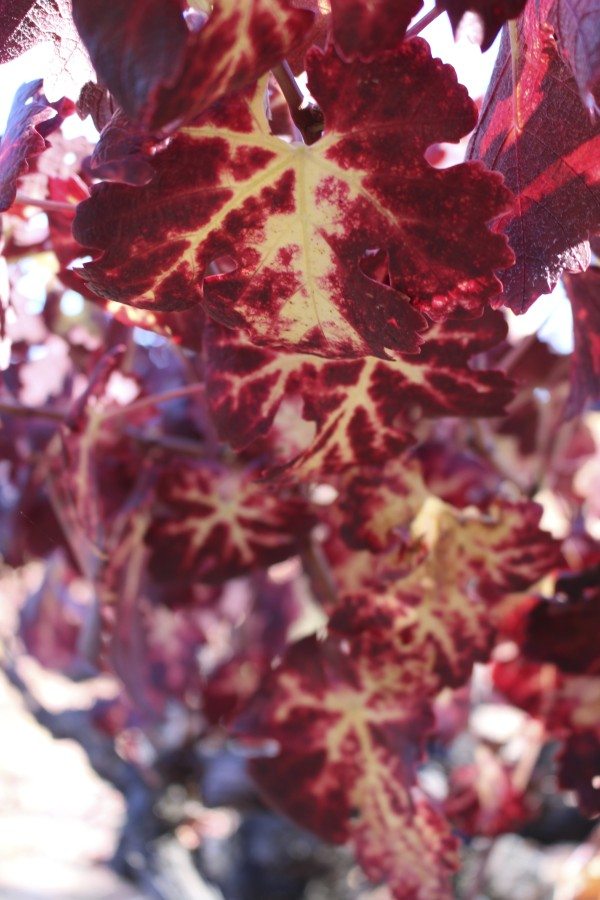 I kept thinking that each view was "the most beautiful" I have seen on the trip. In addition to visiting wineries and wine tasting, the valley is now a "foodie" destination as well.  Many of the most popular and famous chefs are opening very hip and incredibly delicious restaurants.
We were invited to the Schramsberg "Christmas in the Caves" open house. This is an annual event hosted by the Schramsberg Winery in Calistoga, CA (in the Napa Valley). The winery is actually inside caves deep into the mountains.
The vineyard, which was originally founded in 1862 produces a series of sparkling wines using the same method as champagne. At the party we were greeted with tantalizing appetizers paired with the perfect sparkling wine.  The chefs matched delectable crab cakes, fresh mozzarella and roasted tomatoes, caviar, oysters and many other incredible bites. It was seriously unbelievable!
The caves were lit by votive candles and adorable holiday wreaths and darling little Christmas trees. After we ate and drank our way through the caves, guess what we did? We bought wine! Surprise! After consuming delicious alcohol all of your frugal thoughts go out the window!