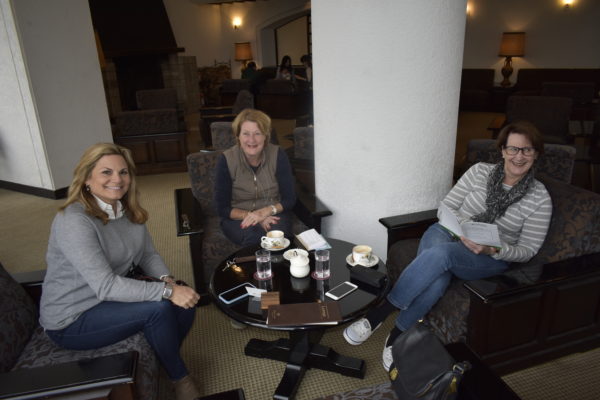 A View of Mount Fuji
An email arrived yesterday from a new friend from the trip to Japan with the photo above attached. Pascal and his wife Laure who are French, but who live in Wales (very interesting!) sent me this snapshot from a very special afternoon.
We had just arrived in Hakone, a quiet idyllic town in the mountains. I was reminded by this moment in time that I will never forget.
The story goes like this . . .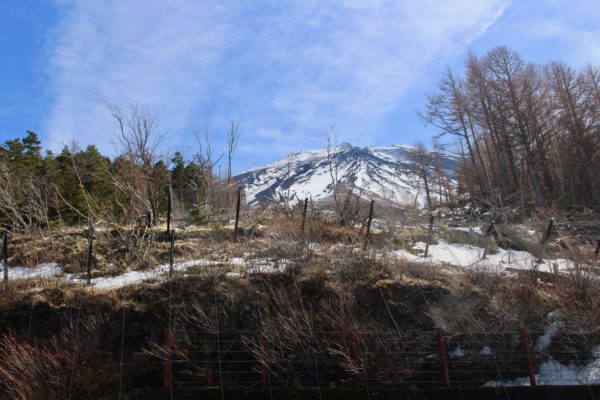 Earlier that day, we spent time at the base of the majestic and active volcano, Mount Fuji about sixty miles away. According to UNESCO, Mount Fuji has "inspired artists and poets and been the object of pilgrimage for centuries". As luck would have it, the roads were clear enough that we could drive and reach the 4th station(level) of the summit and were able to look up and actually see this magnificent volcano. Enjoying an unobstructed view of Mount Fuji in the winter is tricky business. You need a whole lot of luck for this to happen. Fortunately for us, once we climbed that high above the clouds, the sun was shining and we could see it just above us. Amazing!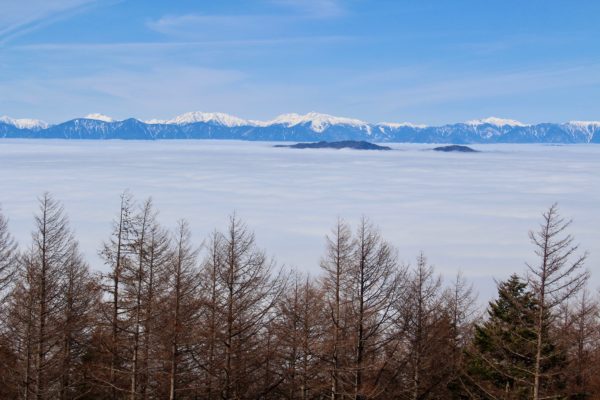 After we left Mount Fuji we traveled to Hakone to check in to Hotel de Yama during the late afternoon and take a rest before an amazing celebratory dinner. (Collette Travel is 100 years old!) I was only in the room about ten minutes, just long enough for me to take this video of my beautiful room and view of the landscape.
Our always "on the ready" tour guide Kazumi, knocked on my door, "Have you seen the view? The clouds have cleared and you can see Mount Fuji from here!" She knocked on every one of our doors to make sure we did not miss this! Who does that? You don't have to ask me twice! I pulled on my shoes, grabbed by camera and ran outside to see! With no coat in 35 degrees, I couldn't stay long, but look at what I saw!!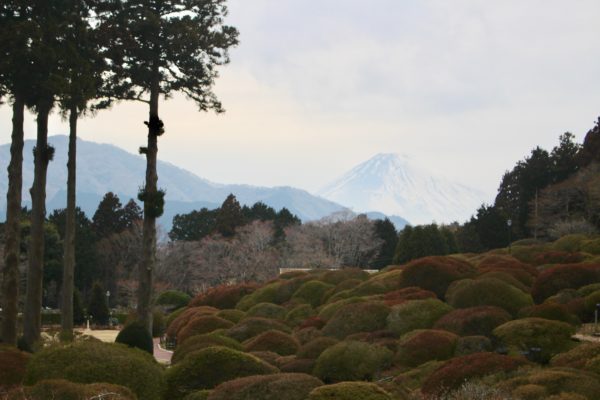 I was over the moon to be able to see this extraordinary sight and when I could stand the cold no longer, went inside to join sisters, Jan and Sandra, from Melbourne, Australia for a lovely cappuccino. We just sat there in awe of the view we were privileged to enjoy! Seeing Mount Fuji in the distance and having coffee with my new international friends, on an icy cold afternoon, in the middle of rural Japan, was truly priceless. It was a pinch me moment of epic proportions.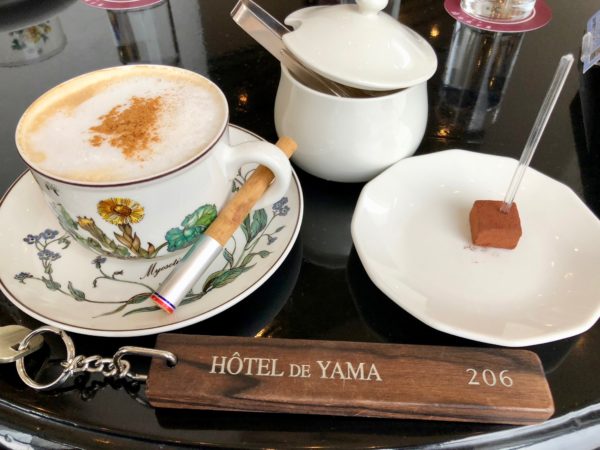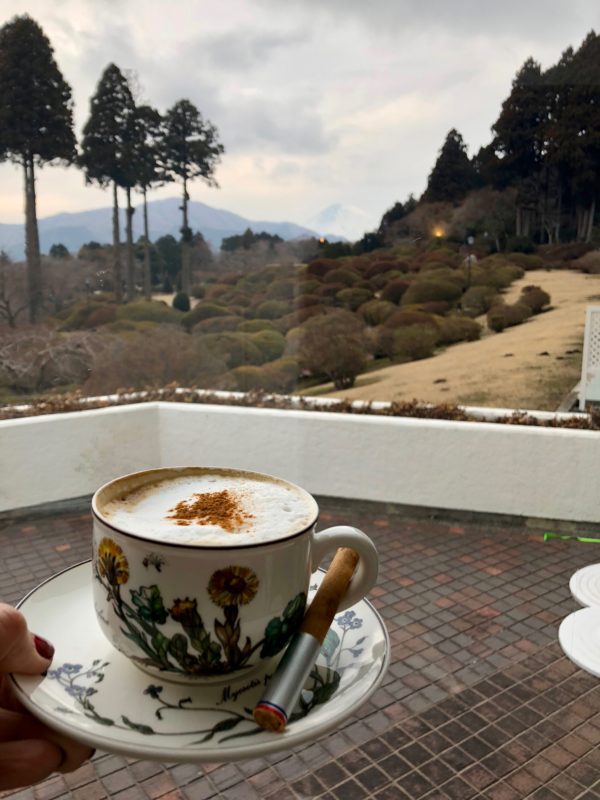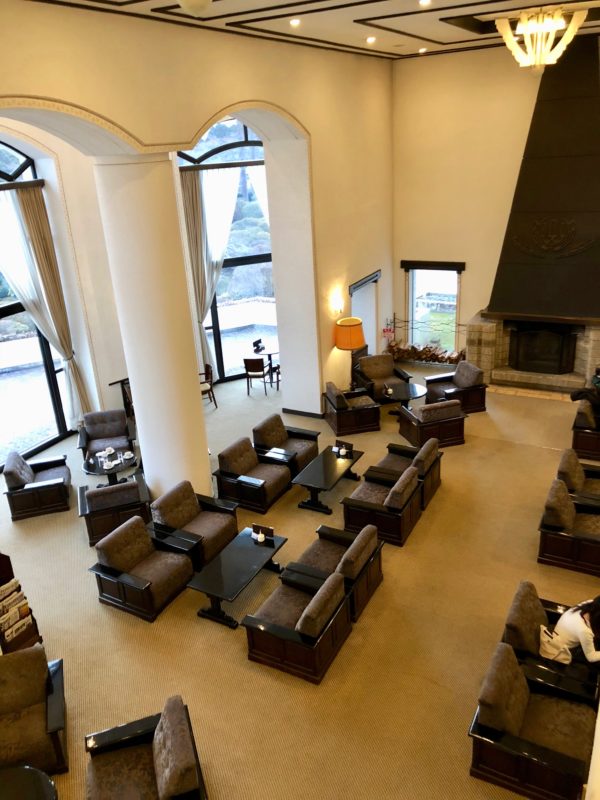 This special moment in time on our trip to Japan was only the beginning, because the rest of the adventure was piled high with pinch me moments too.
But I am reminded by these photos that just one precious moment can stay with you forever. I try to be aware of these unique experiences with split second timing, careful planning, combined with a little luck.
Do you have favorite moments like this from a trip that you have taken? Stay tuned for many more posts from my Cultural Treasures of Japan Tour with Collette Travel. There is SO much more!
---
Do you know other travelers who would enjoy the post? Please forward to them!
You can find us here:  Follow us on Twitter, like us on Facebook, check out our photos on Instagram, or pins on Pinterest
Are you receiving our posts via email? ===> Sign up over here near the mailbox. I promise to keep your email private. 🙂