A New Year's Resolution: Call more, text less… What do you think?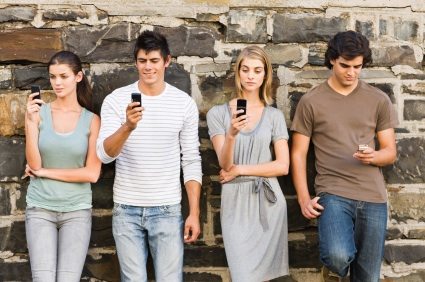 I am not one for New Year's Resolutions per se…but I do believe we should build upon what we have accomplished the year before.  Oops! I take it back – my one resolution is that I will call more and text less.
I am of  the opinion that people are calling far less often and utilizing texting as their primary mode of communication most of the time.
Do you find that is happening to you?
My kids will not even listen to their voicemail. Seriously? I started to complain to deaf ears, so I gave up.  If I call them and they don't answer, I hang up. If is it important I text them and ask them to call me.
Is this happening to any of you Empty Nesters?
Jeez, they need to just throw us a bone! Answer the darn phone once in a while.
So I  have started this new habit for 2014  (I like the sound of that instead of a resolution).
New Habit #1:
If you have the opportunity to call someone, do it. I understand that texting can be a great time saver and very efficient for some things. However, every once in a while pick up the phone.  It is that simple and we are all guilty of texting too much.
This post turned out to be a New Year's (new habit) Resolution after all. I still have lots of other things to improve upon since last year, but we can address them in the near future.
What are you improving upon for 2014? Any new habits?