A Travel and Photography Workshop ~
We traveled to New York City this past weekend in order for me to attend NYT Journeys Travel Smarter Weekend: Food and Photography in New York City. Sounds like my kind of adventure, don't you think? I honestly did not know what to expect exactly, but knew that I would come away with lots of inspiration and definitely a few handy tips and tricks for successful and enjoyable travel.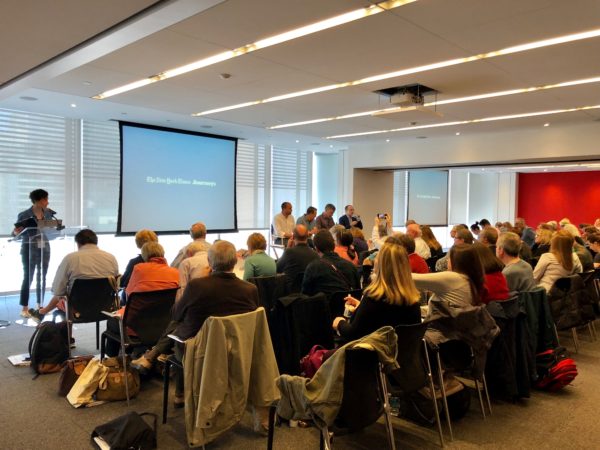 Sitting in the offices of the NY Times, listening to Times Travel Editor Dan Saltzstein, Photo Editor Phaedra Brown and Pulitzer Prize winning photographer Josh Haner was such a treat and felt like an out-of-body experience. We also heard great stories from food and travel writers Seth Kugel and Julia Moskin as well. I felt like such a fan-girl, but kept my cool on the outside.
Here is a peak inside the offices ~
Where would you have the opportunity to hear these personal travel anecdotes (which were crazy amazing) learn from their years of experience and hear their answers to many questions you were dying to know the answer?
A few meaty tidbits from the experts ~
Why Travel?
Discovery – That feeling you get when you come across something instead of planning for it
Go for a break in your routine
Pursue personal stories
Tourist vs Traveler – What are you?
Packing Tips from the Experts
Bring extra lithium batteries
Check for local holidays – Don't land in a city to find it is unexpectedly extra crowded or businesses are closed
Get mobile app for Google
Use a travel journal
Travel cubes are quite the revelation and much easier for travelers making multiple hotel changes
Photography Tips from Josh and Phaedra
If your shadow is longer that you are, this is the best light
Typically, morning and late afternoon are the best times to shoot
Look for a pop of color
Layer your photos
Look for pattern and texture
Frames within frames
Remember the rule of thirds
Leading lines
When taking portraits look behind the subject – make sure there are no trees coming out of their heads
Look for great light reflection
After the Saturday morning session all one hundred thirty of us broke up in to smaller groups and set out in to the streets of New York on a photo safari. Our group walked about colorful Chinatown and had a lot of fun finding just the right shot in just the right light.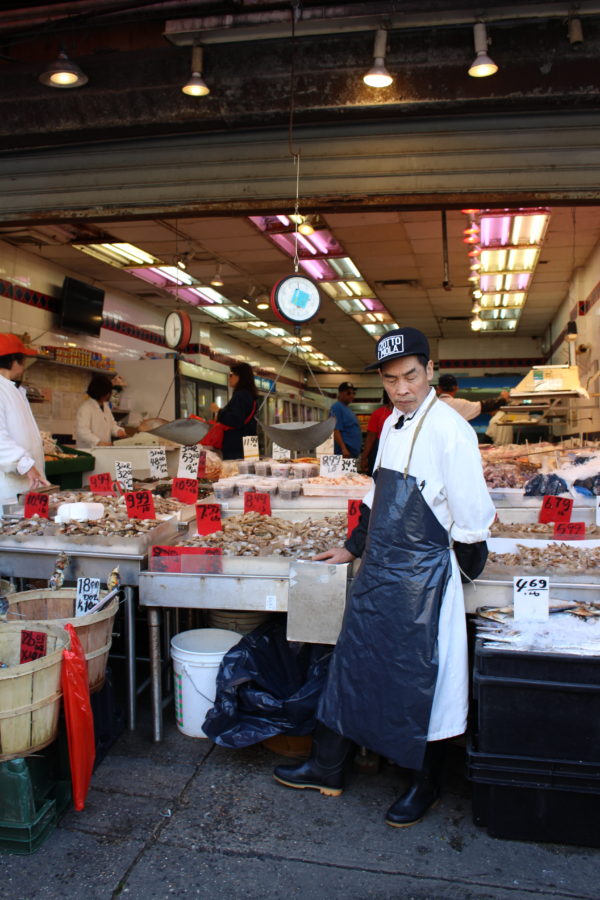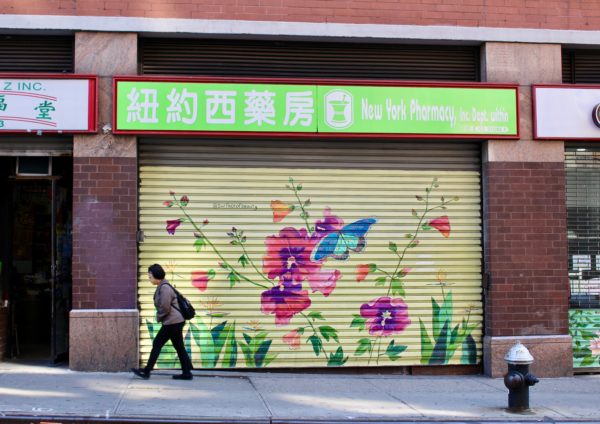 It was a busy Saturday and the local shoppers were crowding the streets and tourists by the thousands filled in the gaps. It was nuts. Somehow we managed NOT to get hit by cars and came away with some terrific photos.
On Sunday morning, the second day of the photography workshop, Phaedra and Josh critiqued our photos for the group. Are you kidding me, how awesome is that? If we chose to, we could turn in up to three photos and they picked the best ones to talk about. Of course they were quite kind, but the photos were so fantastic! They pointed out the strengths of each photo and at times how they could be slightly improved.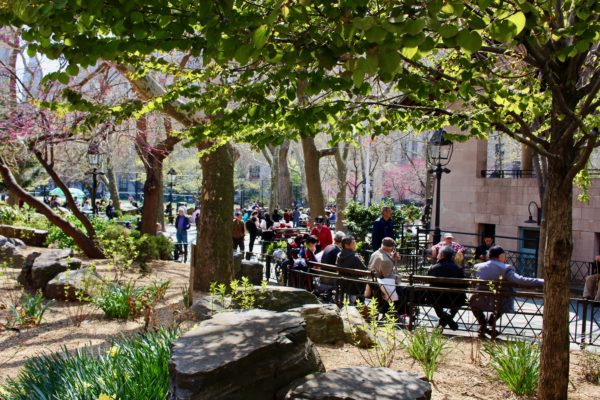 This is the photo they chose of mine. Phaedra said – "This is the perfect Travel Section photo that you would see often published in the Times." I knew that light was a huge focus of these two experts so when I took this photo with such incredible natural light, I knew it was a winner. So fun!
Oh and there was FOOD!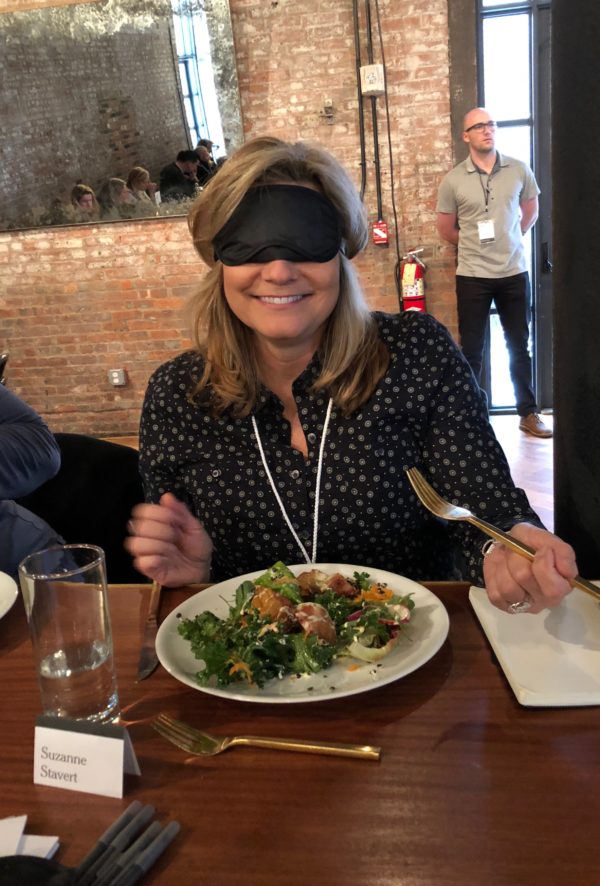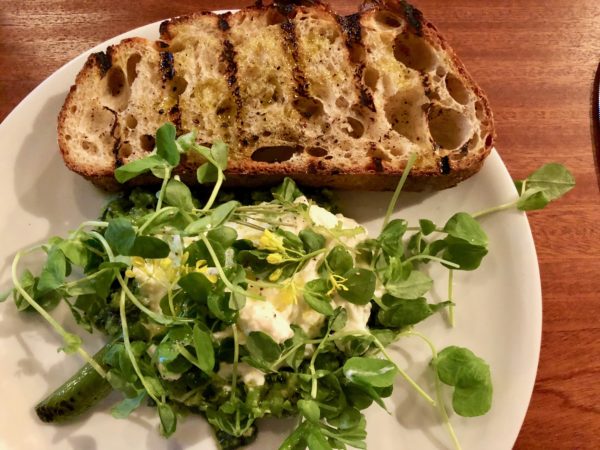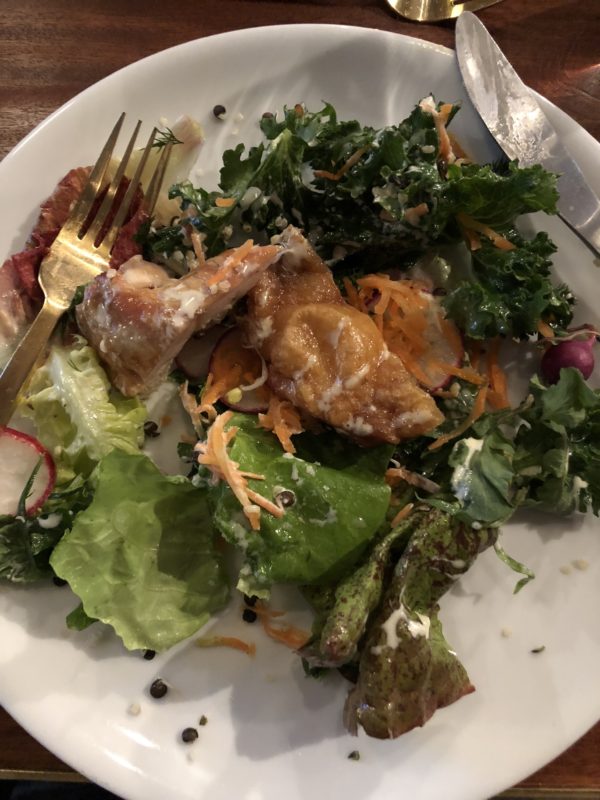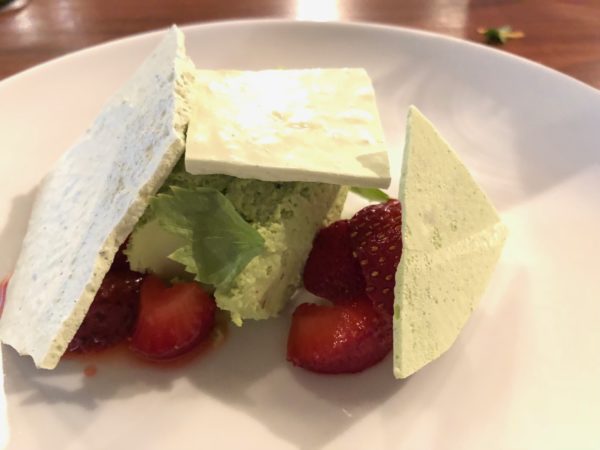 We were fortunate to hear many interesting foodie gems from Julia Moskin about her food and travel philosophies, food writing, and overall passion for global cuisine. She was actually named after Julia Child, sounds like she chose the correct profession!
The luncheon was prepared by Chef Christina Lecki, at Reynard in the Wythe Hotel, in Williamsburg, Brooklyn. "The Wythe hotel is located in a 117 year old factory building that has been meticulously converted into a 70-room hotel – with King Kong skyline views from many rooms". Chef Christina led April Bloomfield's Michelin-starred kitchen at The Breslin for several years. Lunch was superb.
Final thoughts ~
I didn't know a soul that attended, but met many interesting travel and photography fans from around the country and a few from outside the U.S. Another NY Times Journeys workshop is scheduled for September 29-30 in Vermont if you are interested in attending.
---
Do you know other travelers who would enjoy the post? Please forward to them!
You can find us here:  Follow us on Twitter, like us on Facebook, check out our photos on Instagram, or pins on Pinterest