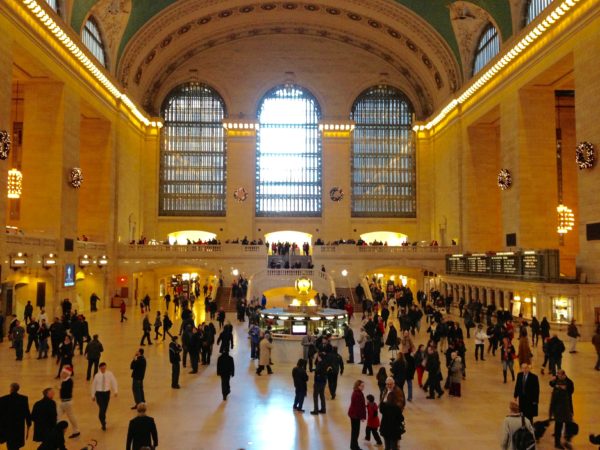 This is a follow up post from my yummy Wednesday post about Momofuku Sssam. I though it would be helpful to type up this itinerary for my friends and family who are traveling to New York in December!
---
If I could plan the perfect afternoon in New York City, what would it look like? The city is so massive that I could create a new itinerary for each day of the week, without repeating one activity, restaurant or destination.
So I thought I would just start numbering these lists of itineraries 1- 5 to see what I can come up with. I like to walk, but I also like to walk with a purpose and not just aimlessly while continually asking; "What do you want to do now?" I would rather have a game plan, but it doesn't have to be too rigid, just smart. There needs to be room for change, adjustments and most likely, tired feet.
Midtown – Itinerary #1 – A Perfect Afternoon in New York City
If we are staying in Midtown, which is usually at the Grand Hyatt at Grand Central, we especially like to walk to Bryant Park. The adorable park is one of our very favorite spots to visit every time we are in New York. It is an incredibly lovely oasis lined with café tables, snack shops and restaurants. In the winter there is a charming Christmas Market and Winter Village built all around the edge of a temporary ice rink and in the center is an enormous Christmas tree. Do not miss this!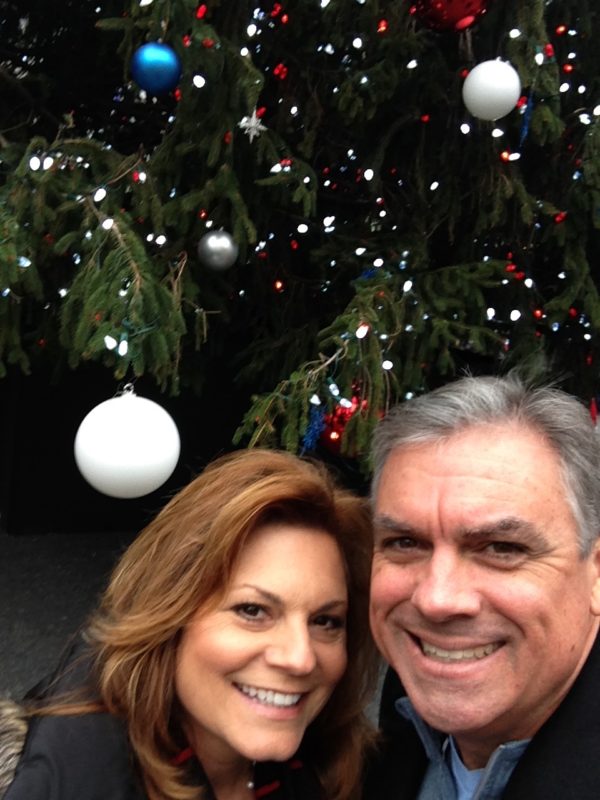 In addition to being a delightful place to visit, there is no cost and makes for an inexpensive, yet fulfilling outing. Bryant Park is adjacent to the magnificent Public Library and I love to walk through it to admire the beautiful architecture as well.
You can also make a quick turn here and walk to the Empire State Building. Very convenient!
Why visit Grand Central Terminal? Because it is the quintessential New York travel hub and the busiest in the world. Where else can you see that many New Yorkers hustling to their next destination? In addition, the architecture is a sight to behold.
Bryant Park
Grand Central Terminal
New York Public Library
Empire State Building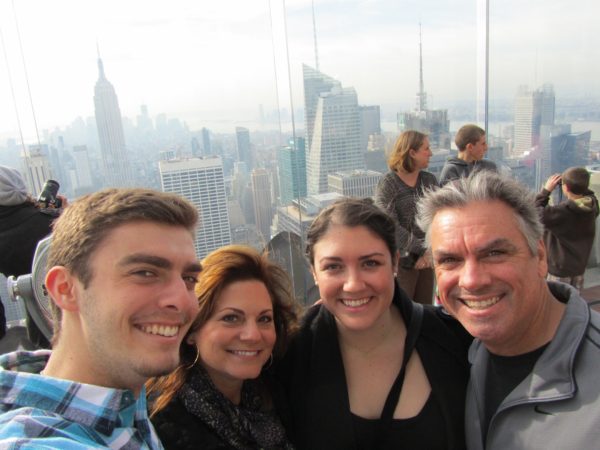 Next on the list for this perfect afternoon in New York City, would be a walk up famous Fifth Avenue, a fabulously long shopping street that is always vibrant. Be prepared for some jostling and fairly crowded walking. There are several places to stop along the way; St Patrick's Cathedral and Saks Fifth Avenue where the window displays are always famously clever. At Christmastime, the holiday windows are over the top fabulous, click here for more info. Rockefeller Center is across the street and in the winter is especially fantastic with the decorated ice rink as well as the famous Christmas Tree.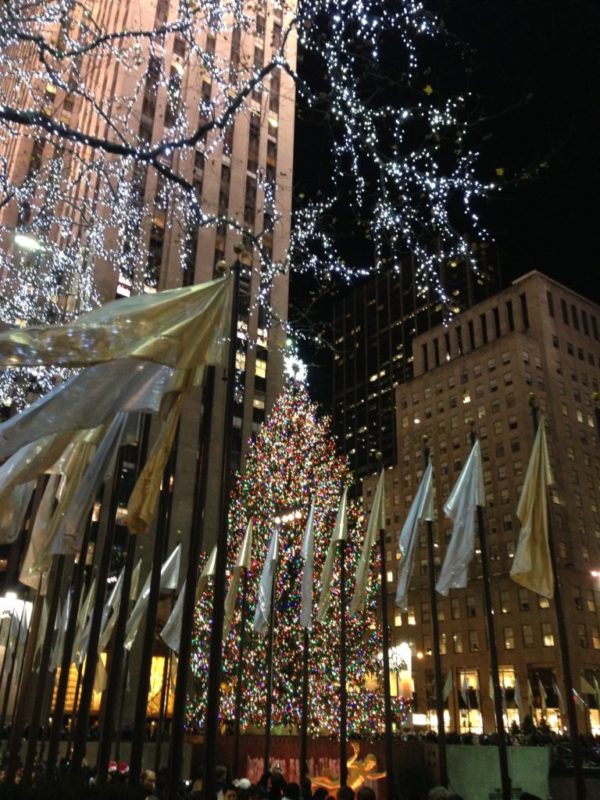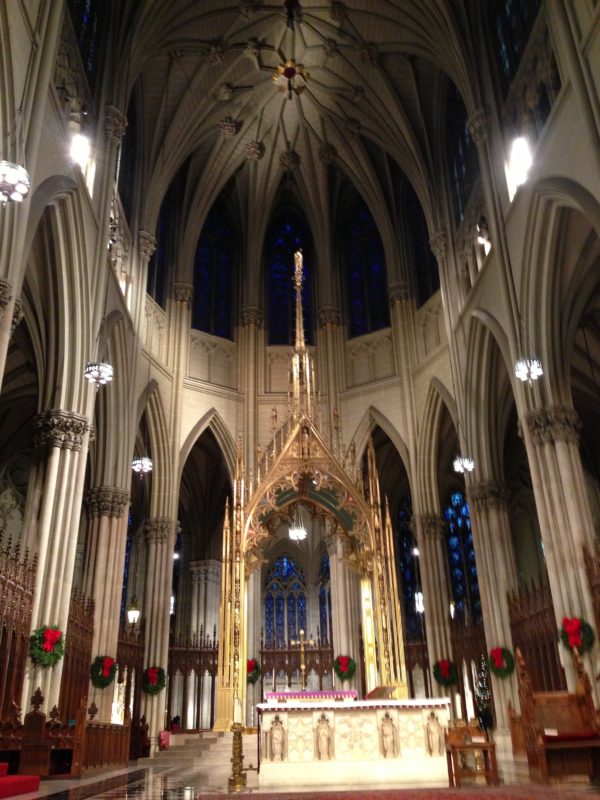 Rockefeller Center
St Patrick's Cathedral
Saks Fifth Avenue
NBC Studio Tour
Top of the Rock
Shopping!
There's More!
At this point, you could go on a NBC Studio Tour (make a reservation) and go to the very "Top of of the Rock" to see the magnificent views of Manhattan and especially Central Park. You can also see where they film the Today Show. If you arrive early in the morning you can see it live! Near Rockefeller Center is Dean and Deluca another great place for lunch and a short walk off of 5th Avenue you will find Bloomingdales.
If you are a shopper, you can spend the rest of the day shopping. Today and many more days too! The shopping in New York is some of the best in the world! You have access to every brand imaginable. Even if just "window shopping" is your preference, you can see and enjoy all of the incredible, luxury shops like: Gucci, Dior, Tiffany, Cartier and Luis Vuitton, right from the sidewalk. The crazy thing is that Fifth Avenue is only a portion of the shopping possibilities in Manhattan!
Central Park
Apple Store
Plaza Hotel
Time Warner Center
At the very top of the Fifth Avenue shopping area, you will find Central Park, the enormous glass elevator of the Apple Store and the famous Plaza Hotel. Make sure you walk inside the hotel to see the architecture and gorgeous Tea Room. I love it there any time of year, but at Christmastime, it is spectacular!
If you are hungry from all of this activity, my favorite spot near The Plaza is Sarabeths on Central Park South. Sarabeths is just the perfect breakfast/lunch, have a snack or a glass of wine and then dinner spot. The menu offers something for everyone and the happy, welcoming interior is a pleasant departure from the active city. There are actually five Sarabeth Restaurants located throughout the city.
After you have had a snack and are still feeling ambitious, you could walk across the street to Central Park. The Park is spectacular and enormous, so you may want to wait to do that another day. You can choose to walk back to your hotel or get an Uber or cab. I will say however, the traffic can be so congested that if you can handle it, you may as well walk, because the cars/taxis may be at a stand still.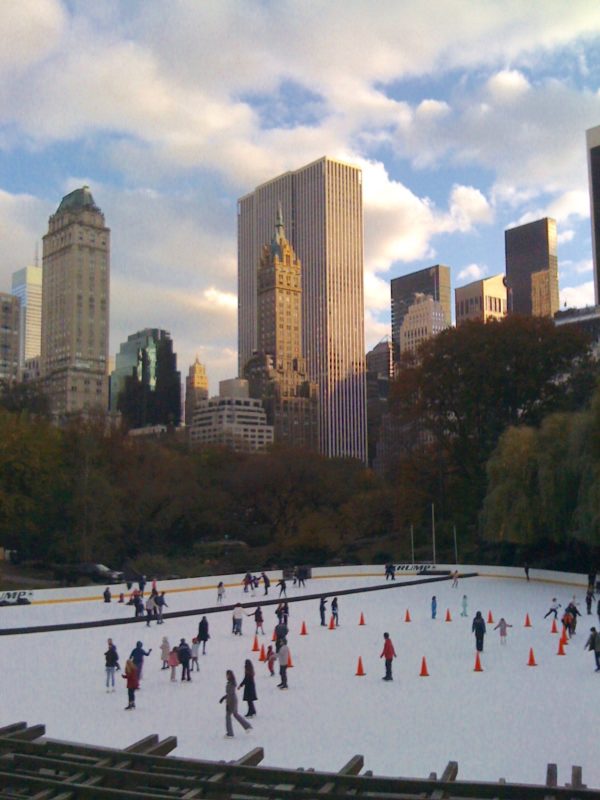 Or… visit Time Warner Center which is just a few blocks from Sarabeth's and steps from The Park. The Time Warner Center at Columbus Circle is an incredible glass building with more shops restaurants and entertainment. I know this sounds like a lot of activity, but it is NEW YORK! You may never get there again for a long time, so every precious minute counts. The Staverts always fit in as much as possible in order to maximize our time there. To me, a visit to New York is not meant for relaxation, there is just too much to see and enjoy!
Sarabeths
Bloomingdales
Saks
Dean & Deluca
If you line up ten women and ask them to share their favorite things about NYC, you may get ten different answers, with a bit of overlap. Take these tips and tweak them to your liking, but it gives you a place to begin! All of these ideas can be divided in to blocks of time as well.
This is a great overall view of the Midtown section of Manhattan. You will stay engaged for an entire day or three, depending upon how much you shop! The architecture and uniqueness of this city will take your breath away. Don't be discouraged by the enormity of it, just do what you can and enjoy!
Here is a recap of the list and all of the links:
Fifth Avenue Shopping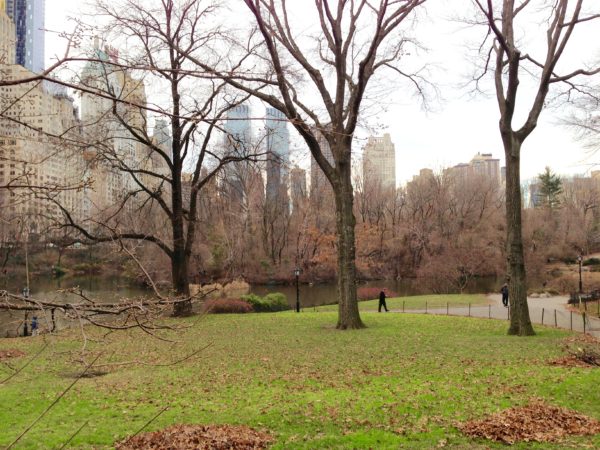 ---
Please join us ==>  Facebook, Twitter, Pinterest and Instagram and we look forward to following you!