September 4th was a day of firsts. I attended my very first AARP event called Ideas@50+ in San Diego, CA. I was not sure what to expect and I found that it completely surpassed my expectations. This is not your mother's AARP any longer and I was impressed. Ideas@50+ was filled with enlightening, important information and exhibits that included Health & Wellness, Money & Work, Technology & Innovation and Travel & Lifestyle. Additionally, I was also invited to see the unveiling of the very first tech product introduced by AARP, the largest advocate for Americans 50+ through their partnership with Intel.
The Unveiling by AARP and Intel Executives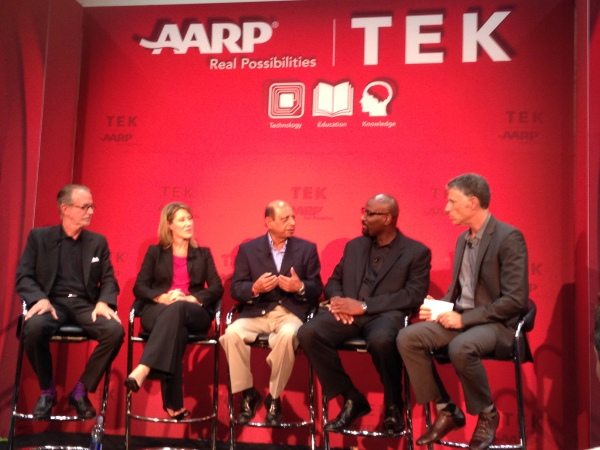 Amazingly enough, there are 35 million adults who are over fifty years old and who have no way to connect in the digital world. Surprised? I was surprised as well and furthermore, there are 35 million more people who are only partially connected. Frankly, I take my digital connection for granted. I understand how it works, what it can do for me and what I can do with it. We own several devices and use them without hesitation or difficulty. We are a "tech-geek" family if there is such a thing. All four of us love new technology and want to buy it the minute it is available.
The new product is called the RealPad. It is a tablet, powered by Intel, Wi-Fi enabled and already preloaded with popular programs and apps. The font is larger and the app icons are 20% larger.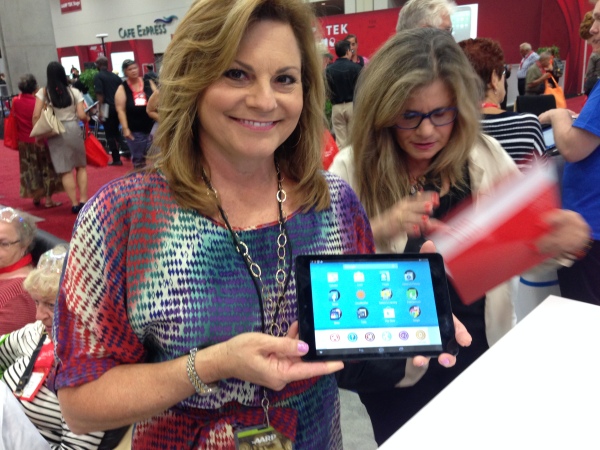 Many people want to stay connected with their family and friends, yet there are barriers; roadblocks like fear, apprehension and confusion that keep them from connecting. The basic idea of this RealPad is to provide a product so EVERYONE can afford it and use it without frustration.
I am fascinated by the entire concept. The creators of this device wanted to make the digital world more warm and welcoming. They felt that age should not limit our ability to stay connected and this project is a social mission, not a financial one. How refreshing is that? The AARP and Intel are trying to make lives better through helping people to join in an activity they were not able to before. As Terry Bradwell, Executive Vice President & Chief Information Officer, said best: "This is not about technology, it is about changing lives" .
Why on earth did they do this? Because they care. The AARP and Intel care about the 35 million adults who are 50+ and who have no way to connect in the digital world.
The RealPad is easy, easy, easy to use. They have thought of everything: "They have designed RealPad to be ready to go right out of the box. Power it up and you'll see the unique RealPad Toolbar with large graphics, icons and interfaces. It lets you quickly locate the information most important to you. No confusion and no frustration. RealPad is all about being user-friendly".
It comes with 24/7 customer service, access to remote help, twenty tutorial videos, a RealQuick Fix Feature for easy troubleshooting and a One Year Membership to the AARP. The Big Bonus: It is $189! Seriously.
Without naming names, we have several members of our family at an age where technology is challenging. They did not benefit from growing up with technology. By comparison, our kids were born with a mouse in their hand and their grandparents, not so much.
I was invited to come to the new product launch and learn about the new RealPad. I wanted to share my own thoughts and conclusions and I hope you will take a closer look at this product. I am certain there are special people in your life that would like to connect with you, but they are not able to do so. This RealPad isn't just for older people, anyone can use it.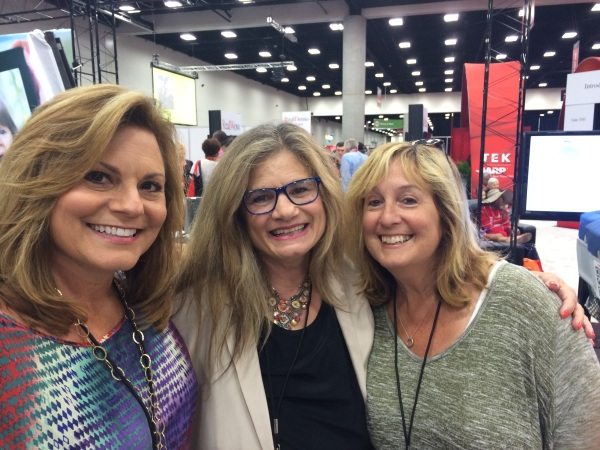 I will share more about the AARP Ideas@50+ Conference with you very soon. Listening to the various presenters and celebrity speakers helped to clarify for me that getting older is more fun than ever and we all have so many adventures yet to experience! We possess great wisdom and a plethora of capabilities we have not even begun to tap.
To learn more and to pre-order go to AARPRealPad.org   There is also a great video HERE:
 I am very excited about what is next. Are you?