This is a special post devoted to my interview with Doreen Pendgracs, author and travel writer, and her quest for the world's best chocolate! I want her job! I absolutely love chocolate and was so excited to spend time with her and learn more! This post is part of a "Virtual Book Tour" and you can check out the other stops on the tour by visiting Chocolatour.net Enjoy!
What made you begin your journey for the best chocolate?
I've been a freelance writer since April, 1993, after leaving corporate life. I've always loved to travel and love culinary and wine travel, so I forged my way into the world of travel writing. I'd thought of doing a book about wine travel, but there have already been quite a few books done in that vein. And then it occurred to me that no one had ever done a book about chocolate travel. It's my goal to encourage chocolate lovers to develop their palates and begin looking for unique and noteworthy chocolate. But often, you have to go to the places where the best chocolate is made, as it is made of fresh ingredients in small batches and doesn't travel well. Did you know that most fresh truffles and bonbons only have an optimum shelf life of one to four weeks? Therefore, the only places you'll find these amazing chocolates is in the shops of the chocolatiers and chocolate makers making them. Thus, the idea of Chocolatour and chocolate travel was born.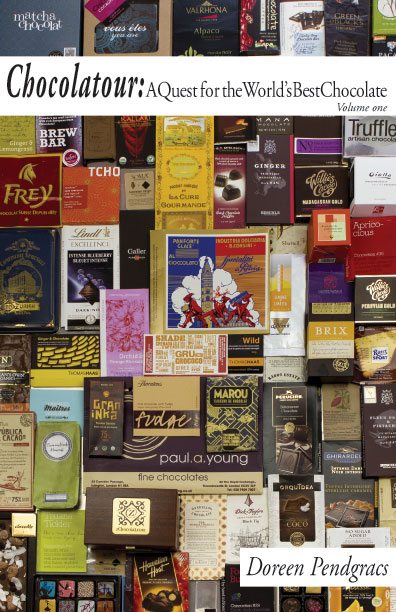 How long have you been researching it?
I've been engaged in chocolate travel for the past five years. It all started in the Dominican Republic in early 2009, when I visited a cocoa plantation and saw how they make the chocolate liquor (the liquid chocolate that is created after mixing the ground cocoa beans for hours.) We drank an intense chocolate drink there–kind of like an espresso–and it made me realize pure chocolate is much more and much different than the 'chocolatey' substance we find in commercial chocolate bars. Shortly after that trip, I visited Belgium, France, and Switzerland to see how the chocolate masters create their chocolate. The next year, I visited Spain, Italy, and Holland. Then the UK, and realized that each country makes their chocolate quite differently. I was then ready to go off on an adventure, and visit some growing regions to see how the cacao is grown, harvested, and processed, so my travels took me to South America and back to the Caribbean. And that's all been for volume I of Chocolatour! I've already begun researching volume II, with a highlight to date being a research trip to the Hawaiian islands, where I saw cacao grown and chocolate being made –the only place in the US to grow its own cacao.
Do you have a favorite chocolate?
I have many favourite chocolates, just as I have many favourite wines. The type of chocolate we crave will depend on what else we've eaten that day, whether we're having it as a mid-afternoon snack or as an after-evening-meal dessert, what type of experience/day we're having, with whom we're sharing it, and even the time of the month (for us women.)  Another consideration is where the chocolate originates. I really love chocolate made with cocoa beans from Peru and Madagascar as it has fruity notes. But then, I've recently had some amazing chocolate made by a chocolate maker in the US who grows his own cocoa beans in the Dominican Republic. If you're asking me what kind of chocolate treats I most like, I gravitate to sea salt caramels and to turtle-type chocolate creations made with pecans and caramel. And then there's dark chocolate brownies made with sea salt caramel and pecans. Any of those–if made well, will send me into a chocogasm! (More on that in the book!)
Do you recommend any chocolate events to attend?
here are many great chocolate events to attend in nearly every part of the world. I have a chapter in Chocolatour that lists a good portion of them, so that you can plan your chocolate travels based on specific events happening at specific times of the year. My most memorable chocolate travel to date has been spending a week in Saint Lucia and becoming immersed in its decadent world of chocolate. I toured the cocoa plantations and enjoyed the cocoa cuisine at Hotel Chocolat Boucan and was pampered at the Chocolate Festival at Jade Mountain. Both St. Lucian resorts are stunning, and a must for any chocolate lover wanting to plan an exotic chocolate getaway to an island paradise. Closer to home, there are many cities in North America that have chocolate events worth checking out. I'll be a speaker at the Toronto Chocolate Festival this fall, and am also hoping to be on the speaker's list at the Northwest Chocolate Fest in Seattle in early October.
Tell us about your book?
Chocolatour: A Quest for the World's Best Chocolate will be a series of three volumes that divide the world geographically. As mentioned, I focused primarily on the best of Europe and the UK in volume I which was published last fall. I'm now researching volume II of Chocolatour, which will focus on the Americas and the Caribbean and is expected to be published in 2016, and volume III, featuring the best of Asia, Africa, Australia, India, and the Middle East is expected for publication in 2018. Chocolatour introduces you to the most creative chocolatiers and chocolate makers, and spotlights their signature products. It shows you how cacao (cocoa) is grown, and the different stages the cocoa goes through to become chocolate. It takes you to different chocolate destinations around the world and highlights what's special or unique about chocolate and the world of chocolate in that specific place. Chocolatour helps you discover your own chocolate personality. And it has other informative chapters such as the health benefits of chocolate, a few chocolate-based recipes, how to pair chocolate with various libations, and much more. There are 61 colour photographs (most of which I took myself) that bring the book alive for the reader and help you feel as though you're on a chocolatour with me.
How can we buy it?
Chocolatour is available for sale via any of my three sites:
Visit http://chocolatour.net/book and use the code VBT20 and you will be able to get 20% off the posted prices during the Virtual Book Tour period of June 23-30 inclusive.
http://doreenpendgracs.com
 is my writer's lifestyle blog where you can read about the challenges of the writing life and more about my other books.
"I look forward to connecting online with chocolate lovers around the world and to meeting them in person at chocolate events" ~ Doreen
Here are just a few of Doreen's great photos!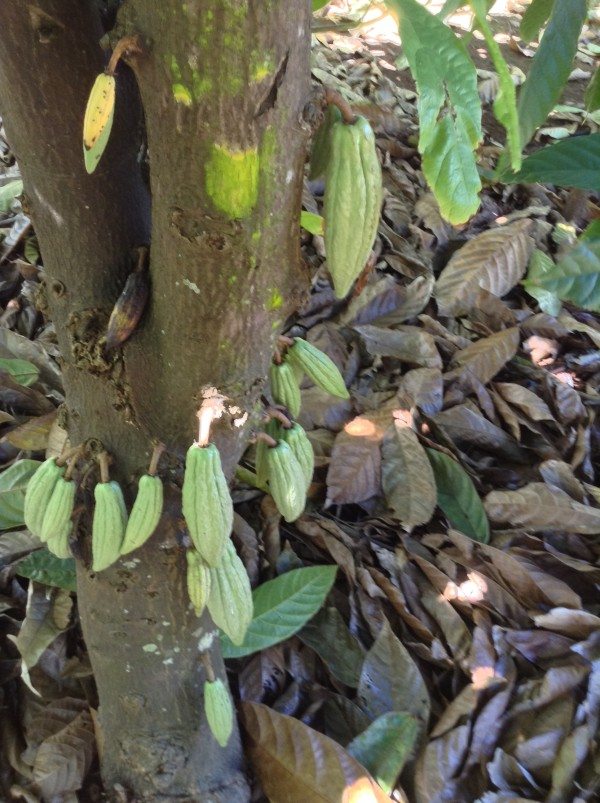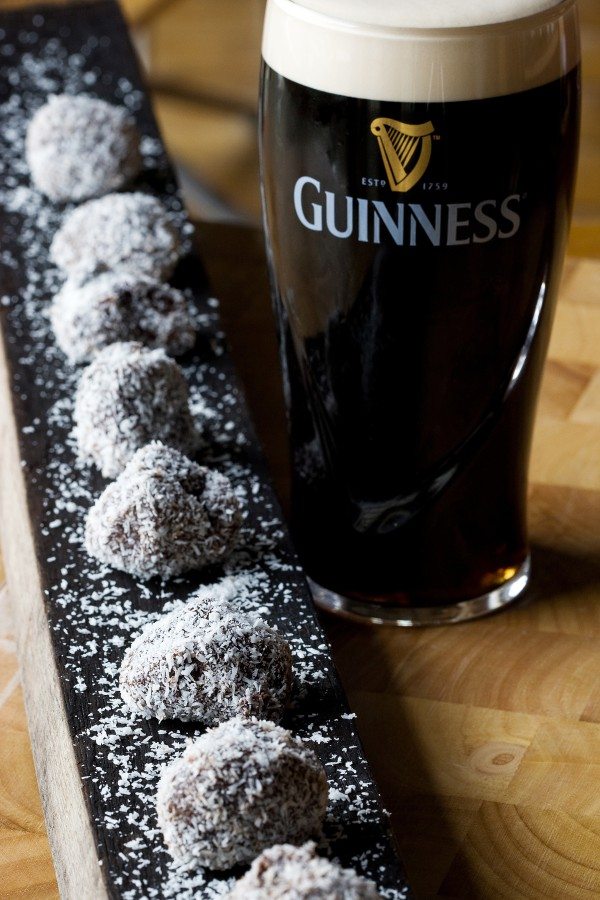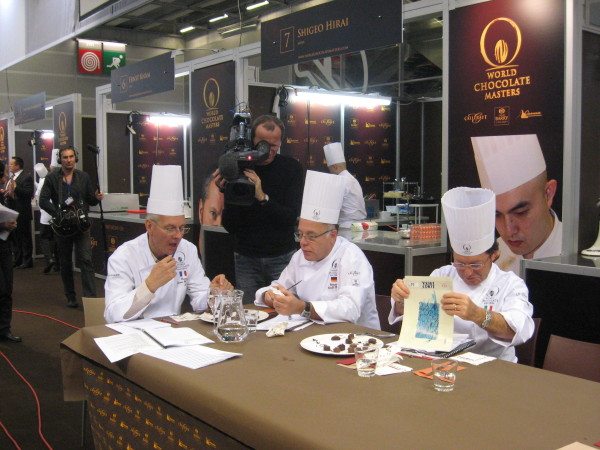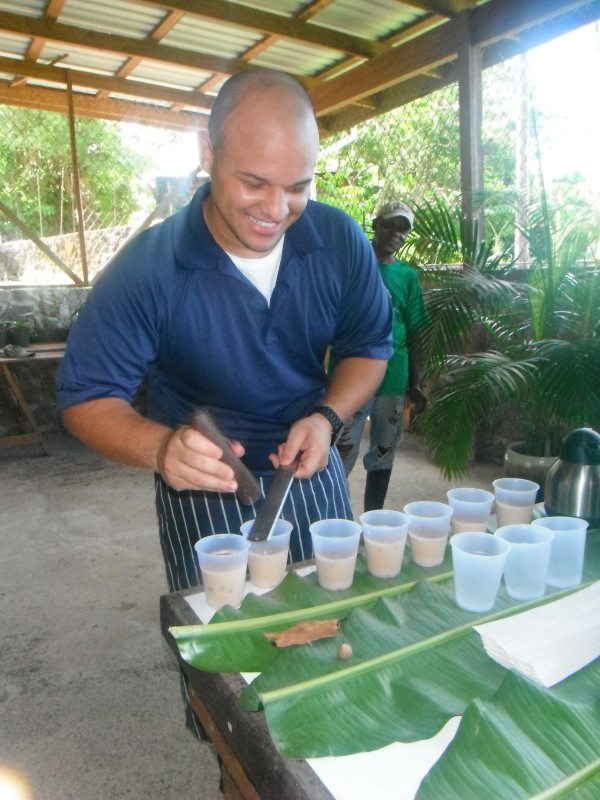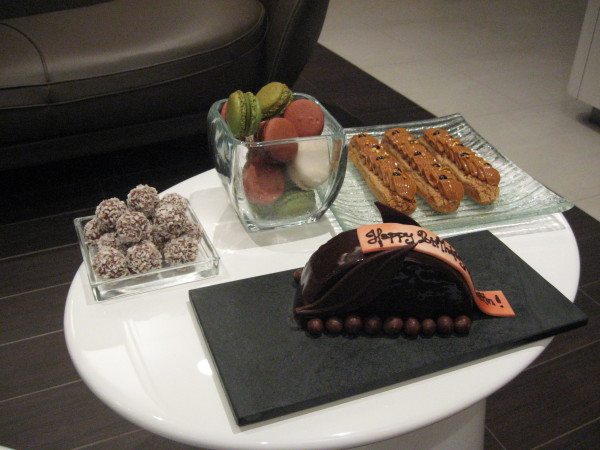 Thank you Doreen for sharing your adventure for the world's best chocolate!
I LOVE chocolate…do you?
Suzanne