I love surprises! I love to receive them, to observe them and to create them. Recently, I was the recipient of the most extravagant and very unexpected surprise. A surprise of gargantuan proportions! My husband invited me to the dinner of my dreams at The French Laundry!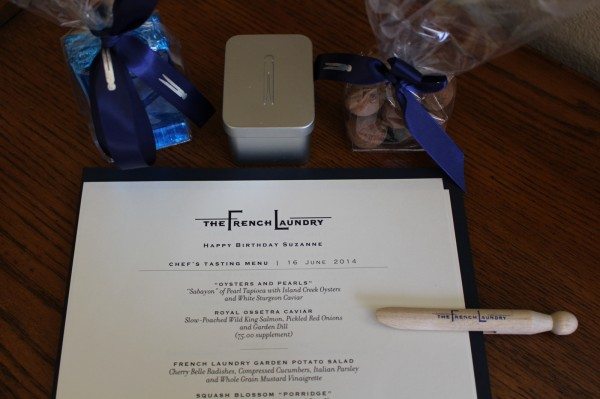 It truly was the fantasy meal and ultimate dining experience of my life, and it was every bit and more than I could have ever imagined. I honestly felt like the most honored guest at a spectacular, gastronomic feast.
The French Laundry is located in Yountville, in the Napa Valley, in Northern California. The building is quaint and the downstairs dining room has low coffered ceilings (which makes it very cozy) and soft lighting (which makes everyone look great). We were greeted by our hostess in the restaurant's courtyard even before we walked through the famous blue door with: "Are you the Stavert party?" "Yes" "Happy Birthday!". As I looked at Craig with my "Yes we are taking a photo face" we smiled for the camera and now I have this gorgeous photo to enjoy forever!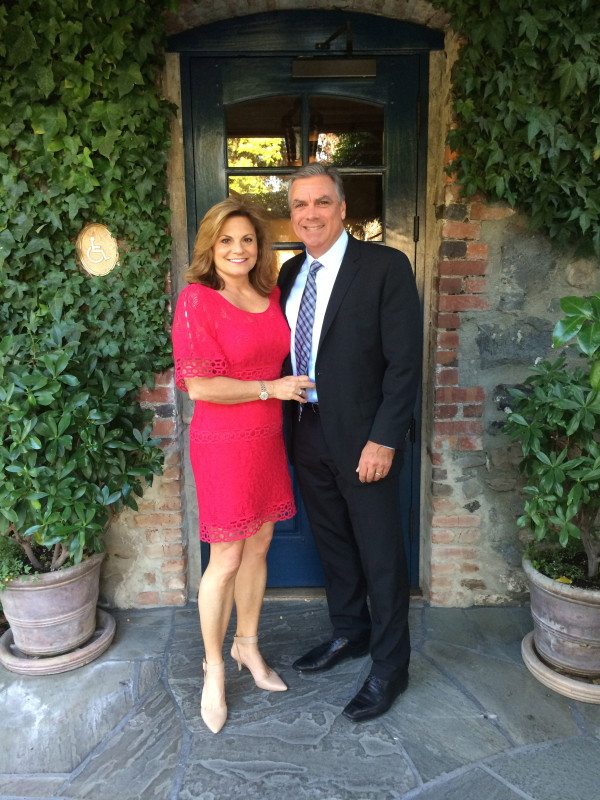 As we were escorted to our table, I was wished Happy Birthday by no less than three servers on our stroll to our adorable, two-seat antique table in the corner. With butterflies of excitement and such personal attention, the evening was so meaningful!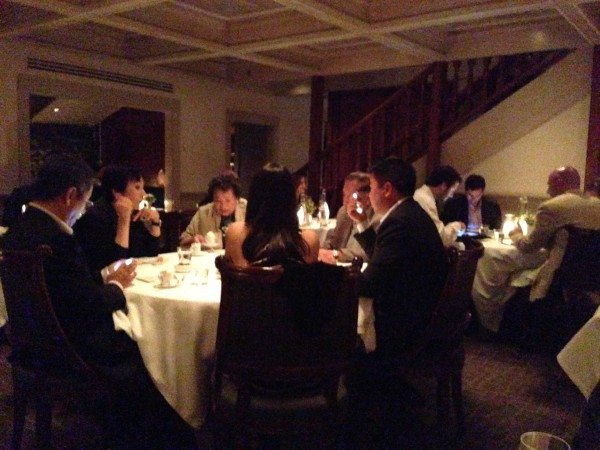 This was my Superbowl, my World Series, my World Cup. The pinnacle of the restaurant world and for this midlife adventurer and food lover, a dream come true.
We were each presented a lovely and lengthy menu made of ivory colored parchment placed in a long blue folder. The menus were embellished with "Happy Birthday Suzanne" typed across the top. Are you kidding me? No I am not. The greatest restaurant in the United States (maybe the world) singled me out on this magical night. AMAZING. At that early point in the evening I was already delightfully satisfied with my time at The French Laundry.
Oh… but we were just beginning!
We were given the choice of either the "Tasting of Vegetables" or the "Chef's Tasting Menu". Craig and I decided to order one of each so we could experience every course that was available to us. I knew that I would be taking photos as discreetly as possible and since the room was lit almost entirely by candlelight, I wasn't sure how many of the photos would be acceptable to share with all of you! Not all of the photos I took represented the dishes in all of their glory, so I will share with you a sampling of the very best photos.
There were seven impeccable and refined savory courses and approximately five magically prepared dessert courses. They were all executed, presented and choreographed like a beautiful dance. Near the end of the meal it was difficult to keep an accurate accounting of the sweet delicacies, so my descriptions are a little sketchy. Most certainly the bottle of champagne also contributed to the culinary euphoria and lack of memory. Each course was very tiny and delicate and consisted of only a few glorious bites. That being said, the dishes were almost indescribably delicious and I was already full by Course #5, but I managed to rally and enjoyed every single course!
Here are a few of the delicious, artistic, masterpieces! They were all truly a work of art in every bite.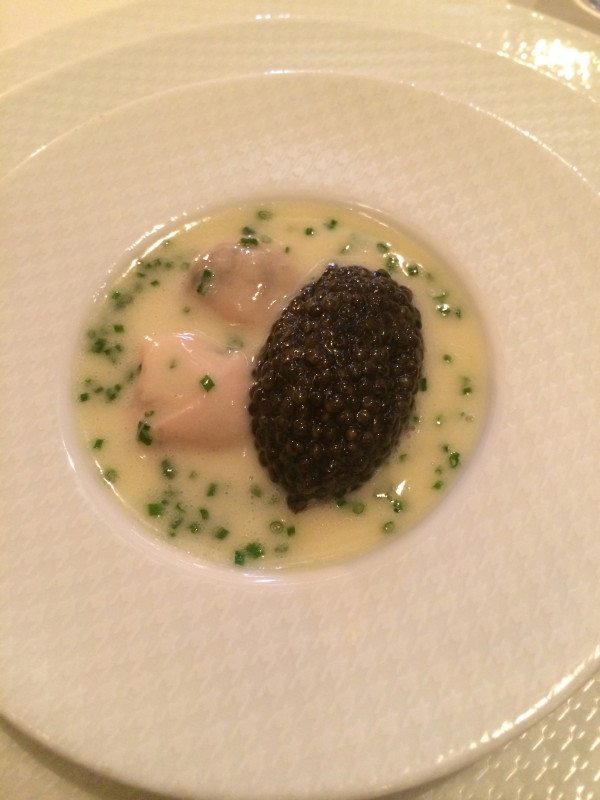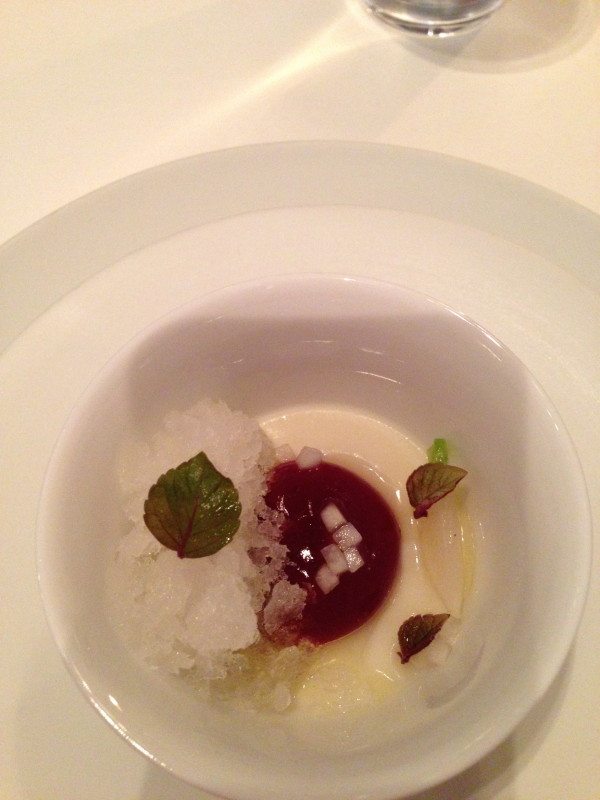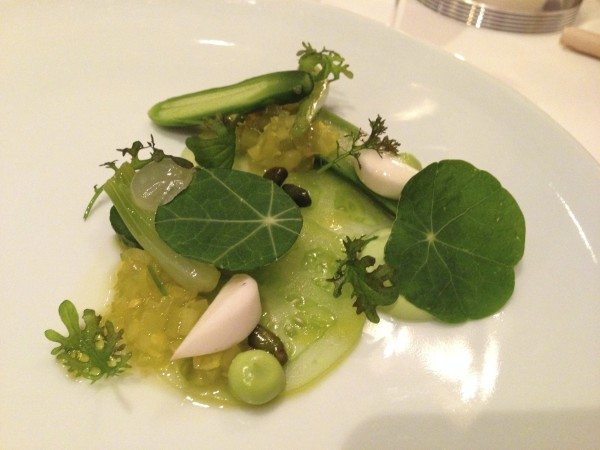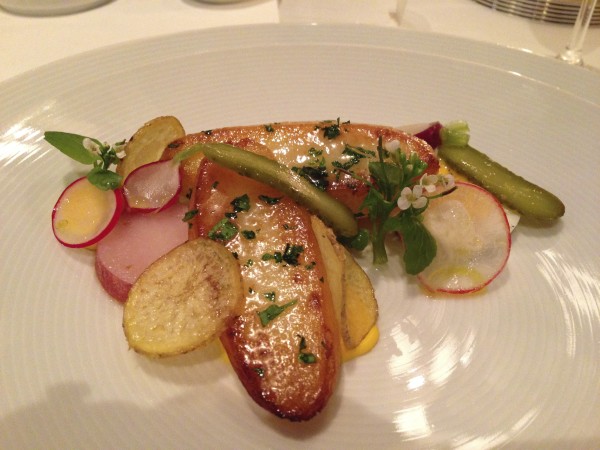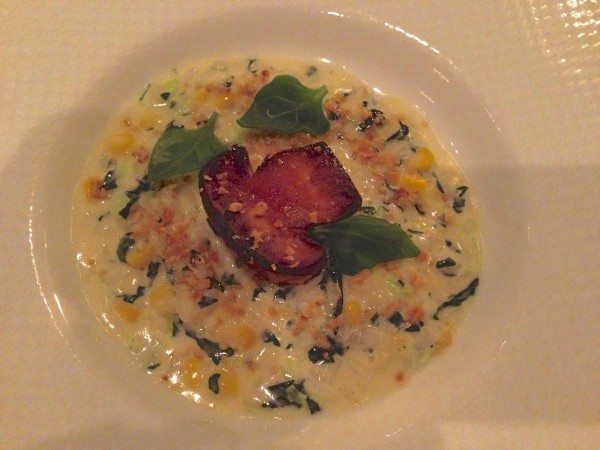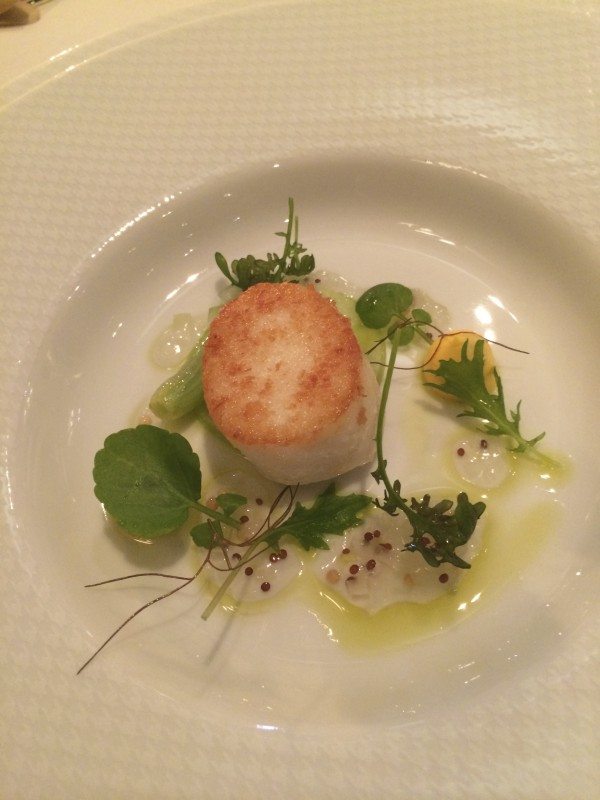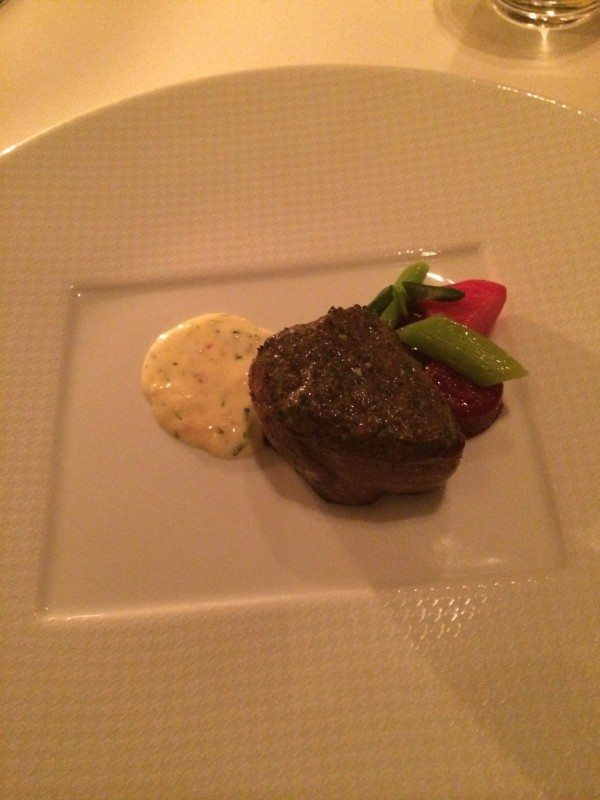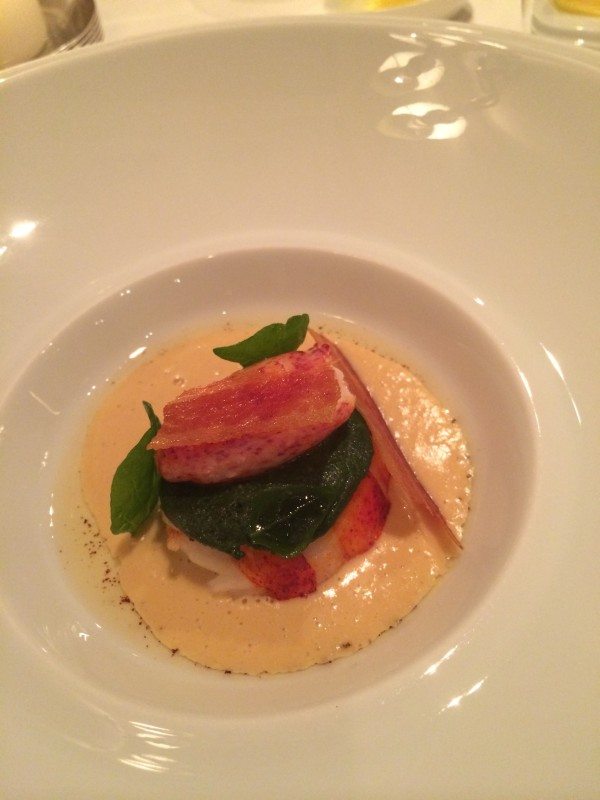 The  "Assortment of Desserts" – Fruit, Ice Cream, Chocolate and "Candies"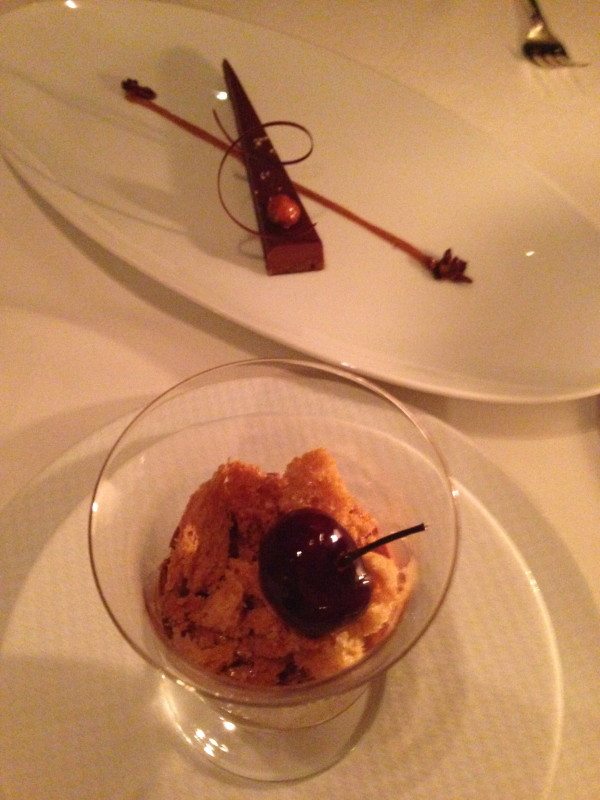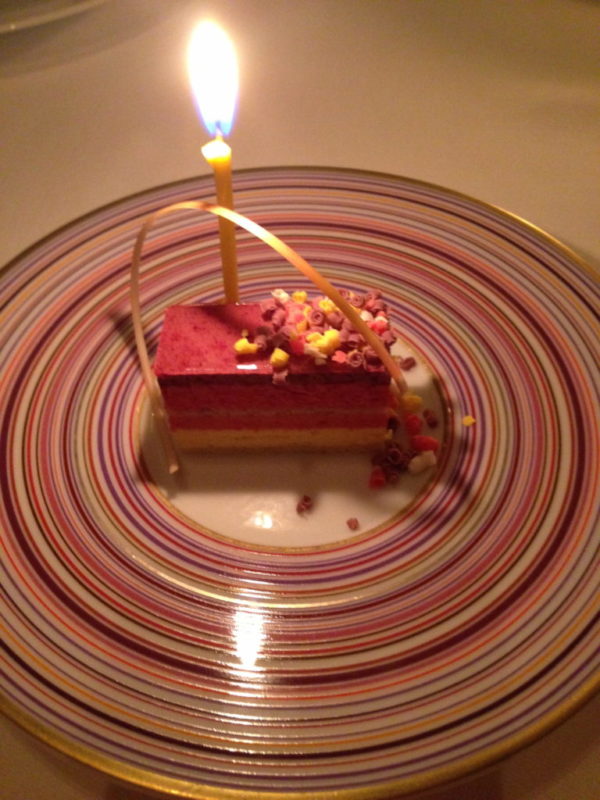 This was the "funfetti" birthday cake served halfway through the dessert courses. Unbelievable! Only The French Laundry would have custom made plates to enhance this colorful and pink (my favorite color) birthday surprise!
Oh… but we are not done yet!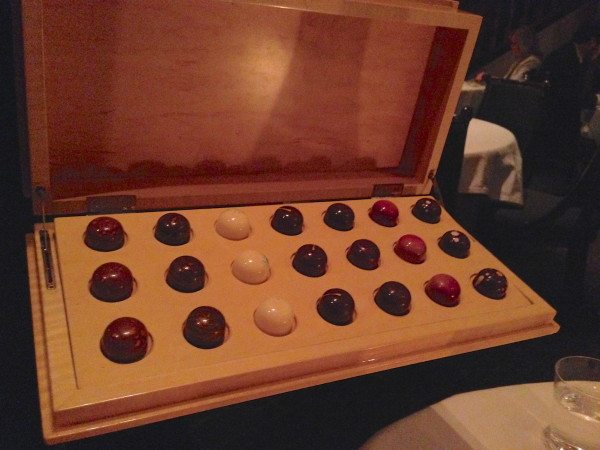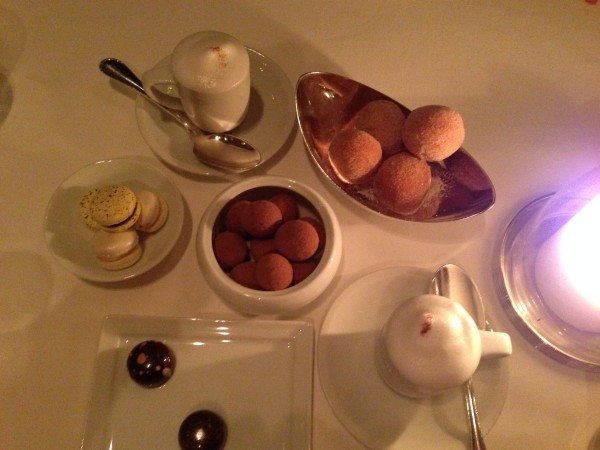 My goal was to attempt to give you a flavor (pun intended) of our glorious birthday dinner at The French Laundry. There were several dishes not represented, not that I didn't adore each one, but this way it entices you to make a reservation and experience this remarkable restaurant as well! As I wrote this post, I enjoyed reminiscing and recalling (as best I could) all of the details of the meal. It is said that "success is in the details". This is so absolutely true for this exquisite restaurant in the heart of Napa Valley. I would do it again in a heartbeat, but until that special time comes again, I will be content to sit back and recall the most wonderful dining experience of my life. I am indeed a very lucky girl!
Have you experienced a wonderful surprise? A surprise that took your breath away? We would love to hear about it!